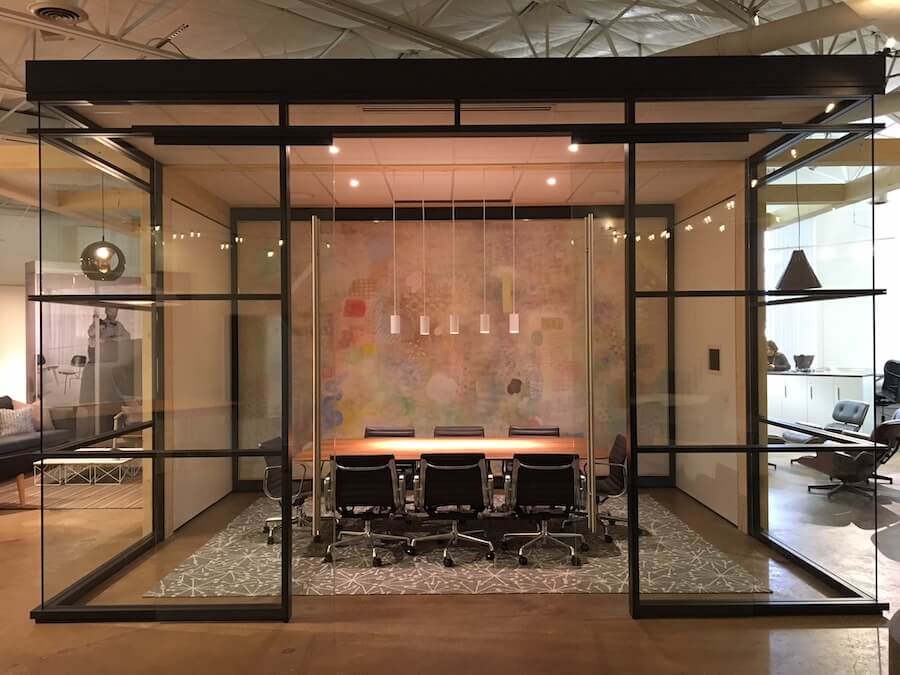 Whether it's an aging space, change in company size, a desire for a fresh new look, or any of the many reasons you'd want to change up your space, you probably have a pretty clear idea about why you want to make updates to your office. However, some of the most impactful changes that can be made for your organization often come in some not-so-obvious ways – things that may not yet have even crossed your mind! Read on to check out our tips and tricks about updating your office, and see how we help our clients plan for the future to make their office updates timely, feasible, and tailor-made to create spaces that work and last.
1. Identify Your Pain Points
It's probably pretty easy to rattle off some quick aesthetic changes you'd like to make to your space, but it might be a little more difficult to identify specific changes that would improve productivity or help make your space more efficient for all. One of the first things you can do to help make the most out of your remodel is to consider how your space works (or doesn't work) for your team:
Is your team in an open-concept space with few walls, or do you work mostly in separated offices? How do you think that helps or hinders your team?
Where does your team spend most of their time each day? Are they at desks, or do they frequently move about the office?
Do you have furniture that makes sense for your team? Are comments ever fielded regarding the ergonomic qualities of chairs, desks, tables and open spaces, etc.?
Considering your space, do you feel that there are many "wasted" areas with little to no traffic, or do you have areas that are busting at the seams with people, materials, equipment, etc.?
Thinking about every corner of your existing space and identifying what works and what doesn't will help us craft a space that both looks great and makes sense for you. Take some time to talk with your team, asking those from every level and tenure what sort of changes they might make in their specific space, and get a holistic perspective of how to make your space and your team the best they can be.
2. Plan In Advance
Picture your space a year, three years, five years down the road: does it look the same? Is your team growing substantially, or will you be moving or expanding to new areas? While we can't predict the future, one way to help improve your space with fewer changes made after a remodel is to create a space with flexibility in mind, a space that can adapt to changing personnel and specific needs for your organization.
Consider your business goals as they pertain to your space: Do you have a goal of hiring additional talent in the coming year(s)? Do you have a goal of expanding, moving, or otherwise changing your space after this remodel? You don't want to create a space that leaves you with dozens of empty desks right now with the hopes of hiring new talent in the future, but if that's a goal for your company, creating a space with the flexibility to readily adapt will be more economical to add desks, rearrange furniture, and otherwise improve your space in the future to meet your changing needs.
3. Establish a Budget
One of the best things you can do straight from the get-go is to establish a budget for your remodel. We want our clients to make the most of their money, and the more transparent and thought-out your budget is, the better we can design a space that maximizes your investment!
DIRTT, our Interior Construction partner, is one of the best ways you can maximize your investment. With the versatility and ease of construction, DIRTT has allowed clients like the University of Toledo, Glimcher Legacy, and the Columbus Crew Soccer Club to make amazing spaces, filled with integrated technology and easily customizable, in a fraction of the time of traditional construction.
In fact, DIRTT can improve on basically every facet of construction over traditional methods! Not only is it far faster and easier to build out your space, it's far more accurate when it comes to numbers. DIRTT's custom software allows for precise, accurate quotes received three times faster than a traditional bid, and since the materials are prefabricated, you're not getting an "estimate" – you're getting a true, real-time quote. There's so much we love about DIRTT, and our clients have loved how quick, easy, customizable, and efficient their interior construction process was!
To see if DIRTT construction could be the perfect answer to your space's needs, download our Free Checklist comparing traditional construction methods to DIRTT's Interior Construction design, and see how this could help your space!