Currently, the estimated cost of global healthcare construction is about $400 billion. In 2020, the industry is expected to grow more than 4%. This includes projects from cutting edge hospitals to groundbreaking research campuses and even small specialty clinics. Make no mistake, though - while the dollar figure is growing, these new facilities are building leaner and cleaner than ever before.
As patients continue to develop a consumer mindset, healthcare facilities are under constant pressure to reduce costs and improve quality all while creating better patient experiences to remain competitive. To do this, we're seeing many healthcare facilities, especially hospitals, make the shift to lean practices.
Lean processes were created and developed for manufacturers. For instance, there are seven types of waste in manufacturing: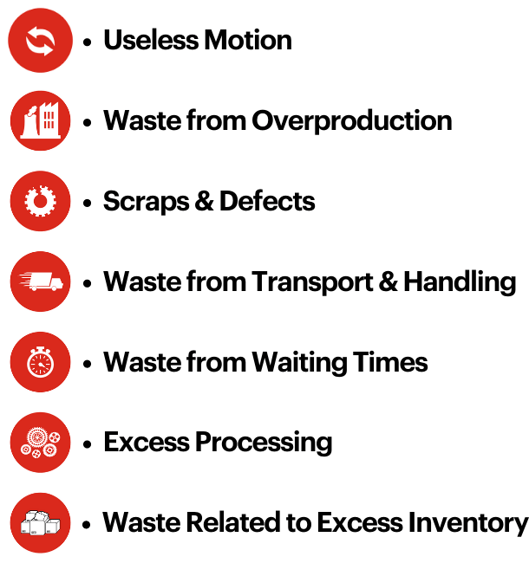 What industry leaders are finding is that these correlate directly back to the healthcare industry. For instance, equipment and supplies stored in hard–to–reach places that cause back injuries or fatigue is useless motion. Ordering unnecessary diagnostics tests or medication is waste from overproduction.
Even waste from transportation and handling can be related to constantly moving patients and supplies, and excess processing happens when staff creates more work for the patients by asking to see their insurance cards multiple times during the same visit. And, pretty much everyone can relate to waste from waiting times while we wait to see a doctor who's running behind.
That's why healthcare facilities have turned to and begun practicing lean processes. The idea of maximizing the patient value while minimizing waste is especially attractive to hospital administrators, because an estimated 30 to 60% of hospital costs are due to unnecessary processes and inefficiencies.

But what does this have to do with the construction of these spaces and the space planning process?
This article excerpt was featured in the latest edition of our award-winning publication, Great Spaces. To read the rest and discover how healthcare is getting cleaner and leaner, download your FREE copy today!