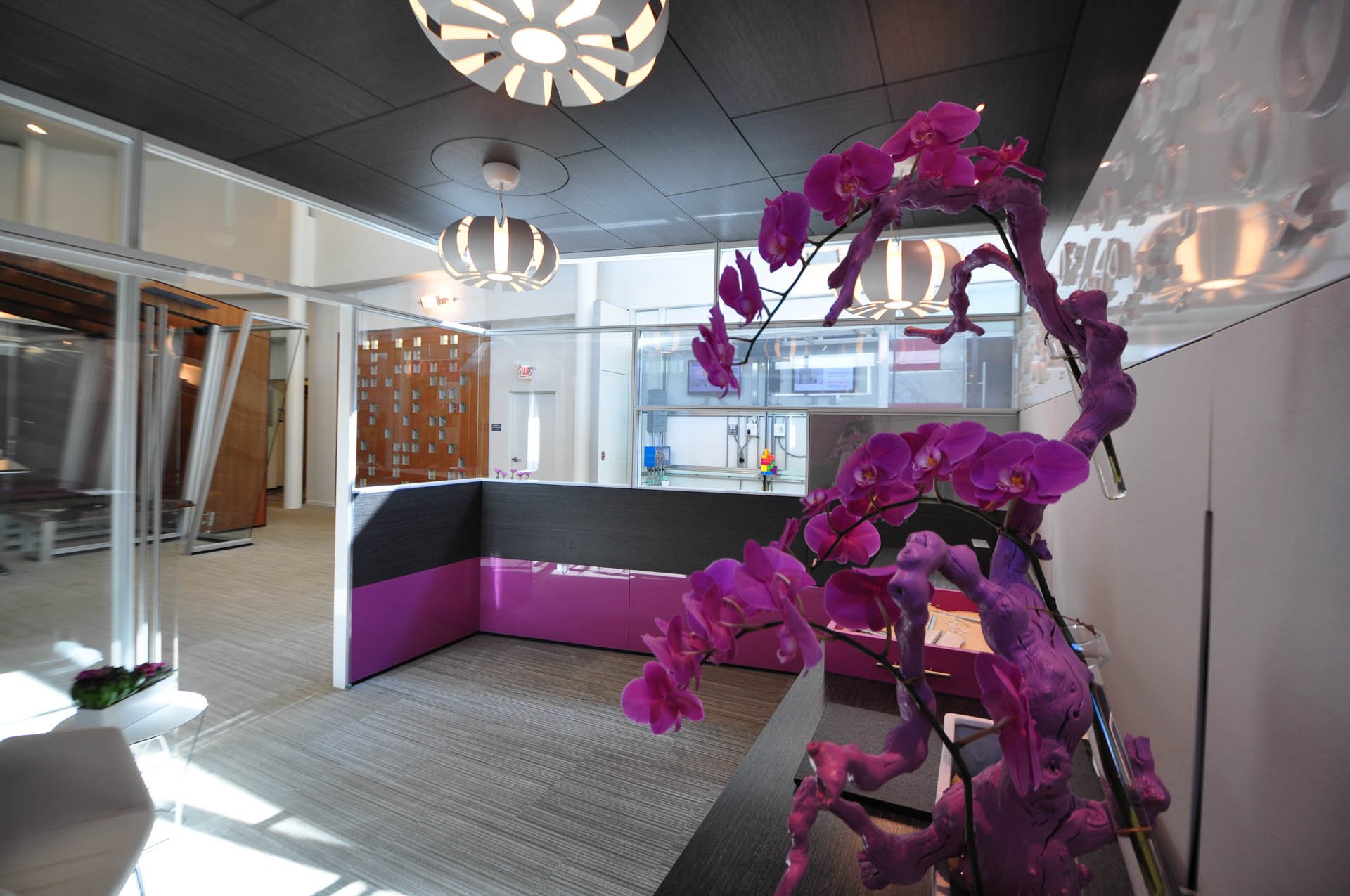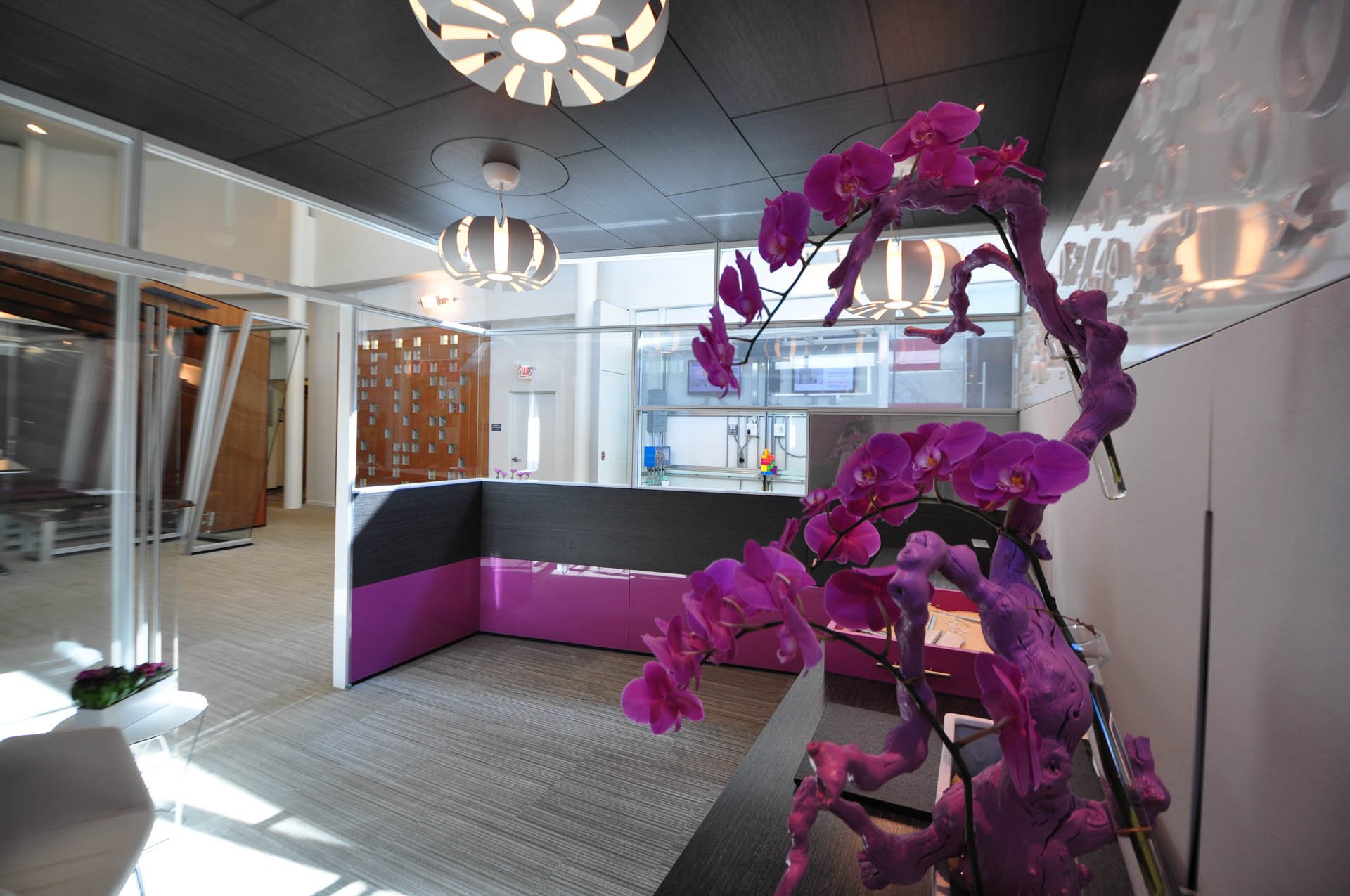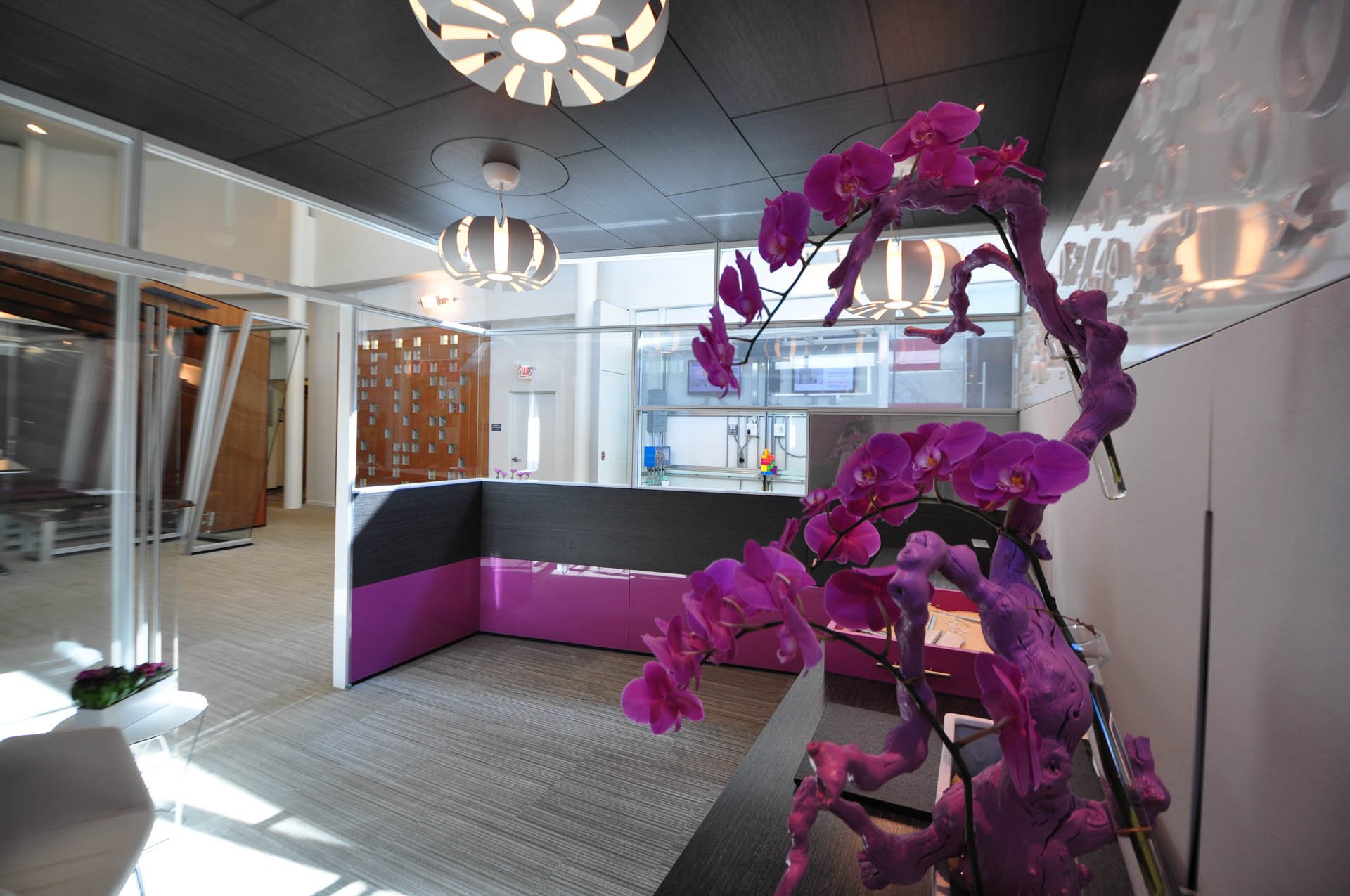 Today when most people speak about flexible office spaces, they're commonly referring to the new trend of coworking spaces or shared offices. While traditional office space can get overlooked when we say the word "flexible", traditional space is often the right solution for both new and established businesses.
It comes down to your business goals, growth strategy, and proactive planning. Moving into a traditional space doesn't mean you're stuck with it "as is" forever. You don't have to have anxiety over "Did I make the right design decision?" Many options exist today due to technological advances in manufactured/prefabricated interior construction and also in furniture configurations and design.
In fact, flexible construction can give end users more choices and adaptability than a co-working space, because space is built on your needs not designed to meet various companies needs.
Take DIRTT, for instance. They're a prefabricated interior construction solution that's revolutionizing the construction industry. DIRTT solutions look and function as permanent features, but have the capability to help you adapt as your needs evolve. All components of DIRTT can be disassembled, moved, and reconfigured quickly without dust, delay, or design constraints.
Their approach, which is to build better, really allows your business to be "future proof" meaning you have the ability to adapt painlessly and quickly to changing requirements. Which, we all have to admit, is a smart business tactic. It can even allow you to integrate your own new technology or existing technologies and keep them current with ease, or update utilities and data networks. Overall it means you can adapt your space, and get the competitive advantage during periods of sudden change or social shifts. It's not just for office spaces. It can work in higher education and healthcare as well. Watch the video below to see DIRTT in action at the University of Iowa.

We'd be remiss if we didn't mention how far furniture has come too, when it comes to being able to configure it to meet your needs and work best for you. Most furniture options today can be reconfigured based on your needs. The leading and iconic furniture manufacturer Herman Miller knows that work and how we work is in a constant state of flux. Even half a century ago, famed Herman Miller designer, George Nelson, observed,
"Design is a response to social change."
Today, we recognize we're in a period of social change as great as we have ever seen. That's why Herman Miller asked a series of questions about work - management methods, tools, and workplaces - that led to the concept of the Living Office. Watch the video below to see how easy it is to reconfigure your space as your needs evolve and change.

If you're currently designing your space or considering creating a space in the future, we recommend looking into flexible options like DIRTT prefabricated interior construction and Herman Miller's Living Office. Planning for your future now, will allow you to evolve and make the most of your investment dollars.