From furniture and flooring to branding and interior construction, we're experts at creating great spaces in every way! With so many different things Continental Office can do for your space, we've broken down each letter of the alphabet to celebrate what makes us such a unique company in our industry. Can you guess what each letter represents? Click below to jump to each letter and find out!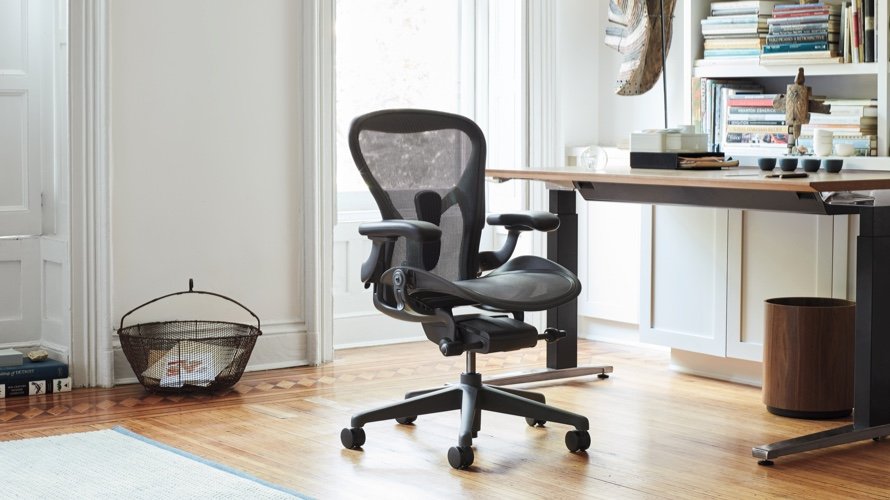 Aeron Chair – One of the most popular office chairs in history, the

Herman Miller Aeron chair has been updated over the years to reflect the very best in ergonomic functionality. The Aeron chair represents a massive leap in ergonomic advancements, providing a comfortable solution without the use of foam, fabric or leather. This pioneering chair is still one of Herman Miller's best-selling chairs, and it's one of the most iconic office chairs of all time.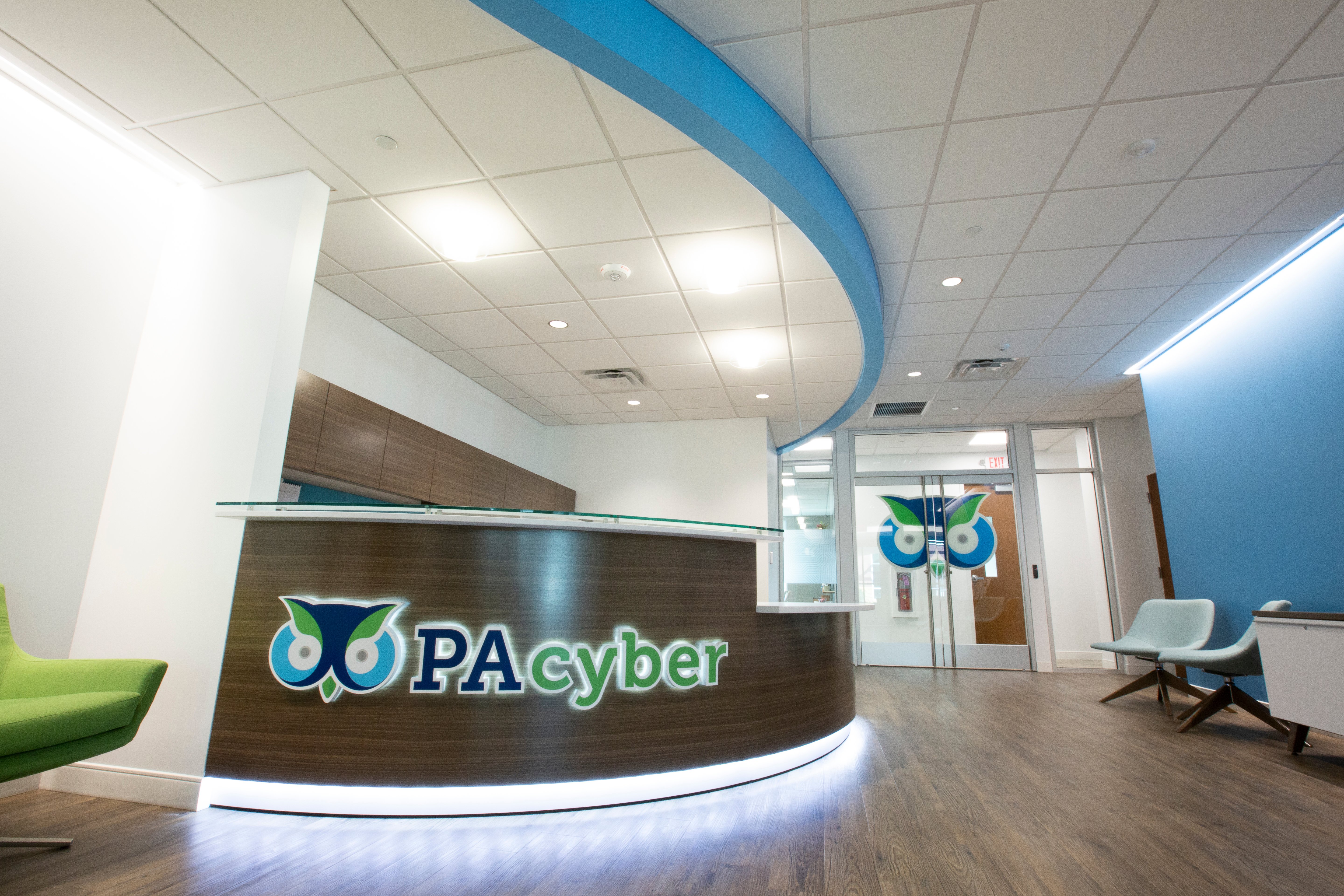 Branding – A core offering of Continental Office! Our Branding team has helped countless organizations around the country to not only define their brand, but develop and implement that brand through visual materials, graphics, wayfinding and signage, and other experiential design elements to bring your brand to life in your space. See how our Branding team can help you and your space tell your story!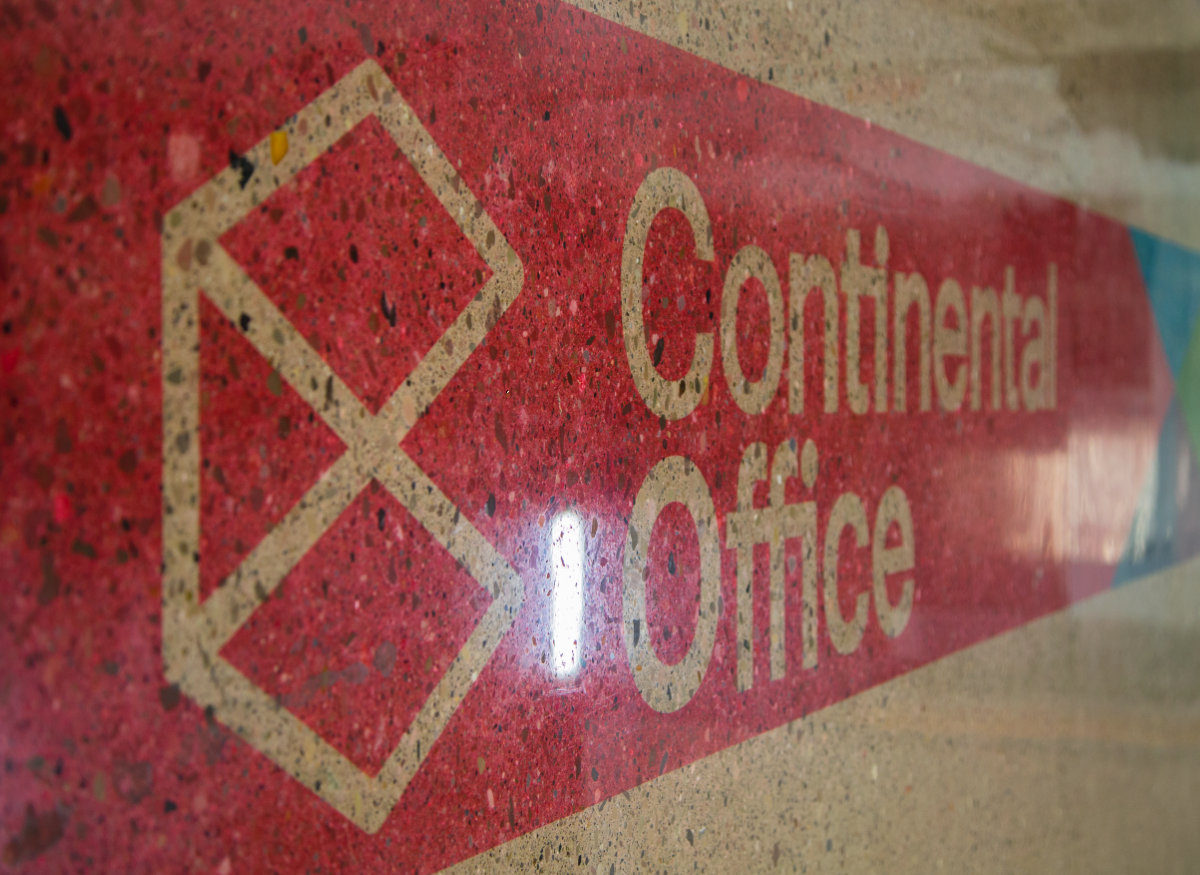 Concrete Finishes – You know Continental Office for creating great spaces, and one of the most important parts of a space is the floor it sits on! The design capabilities of our Concrete Flooring team are virtually limitless; if you can think of it, our team can do it, and with the versatility of concrete (from a smooth epoxy to a textured grit), it can benefit any kind of space in any industry. See how easy-to-clean and easy-to-maintain concrete can be the perfect fit for your space!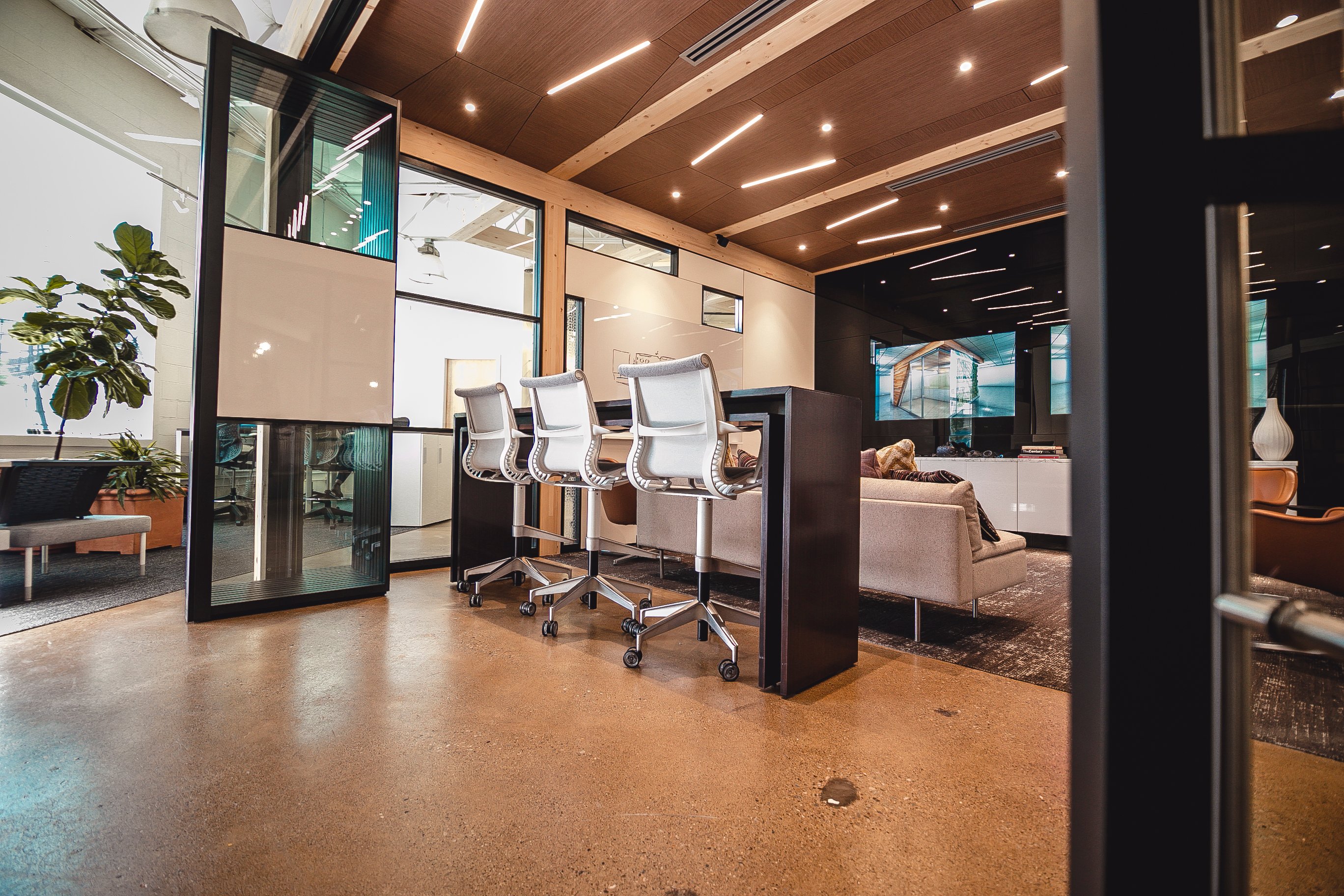 DIRTT – One of the things that separates Continental Office from the rest – our Interior Construction team! When we say that our goal is to make great spaces, we mean truly great spaces; it's not just the furniture you use, but it's the way that interacts with your entire space, and more importantly, how your entire space benefits and works for your organization. DIRTT prefab interior construction allows us to build out your entire space on time and on budget, with far more flexibility and amazing features that traditional construction methods just can't offer! See how prefab construction is changing the industry!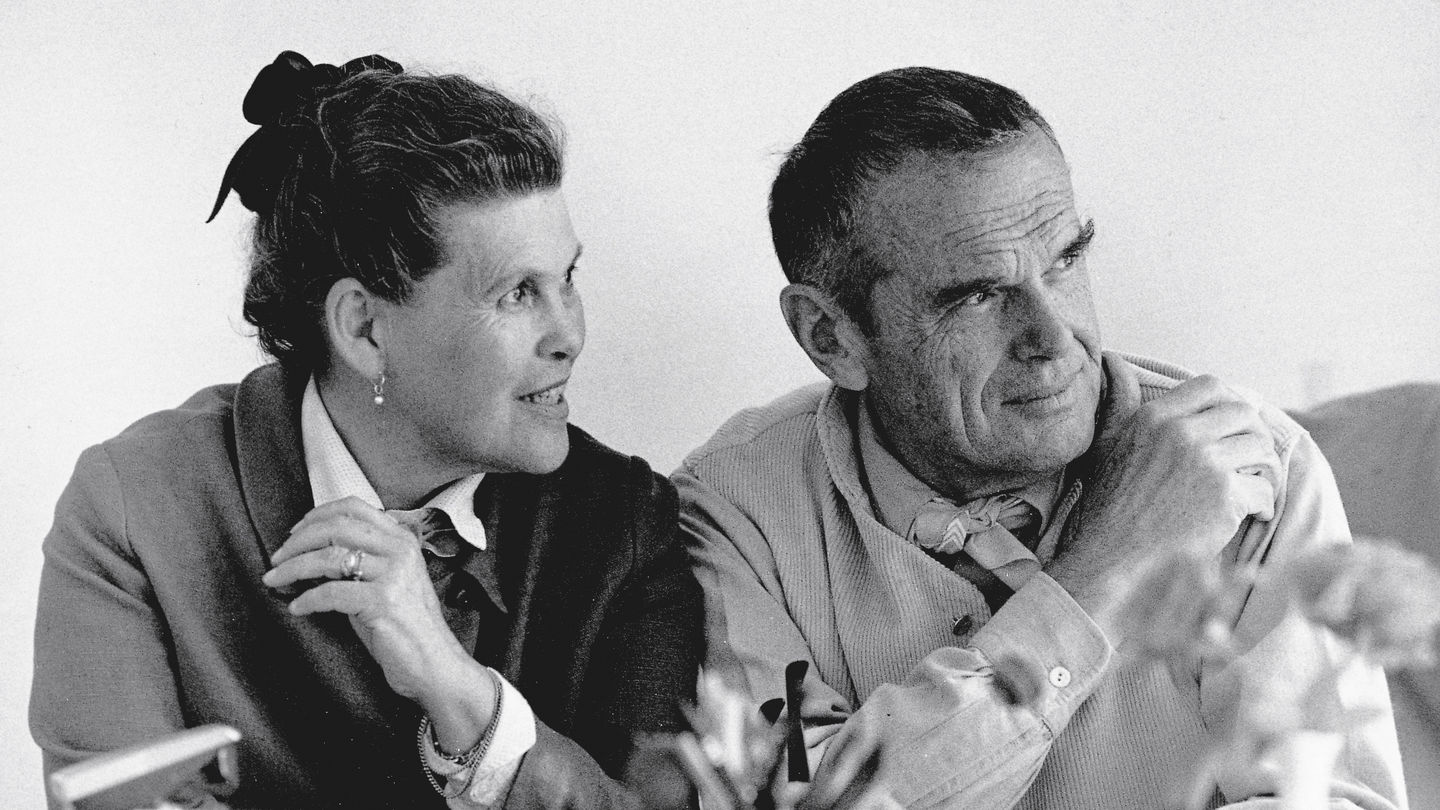 Eames – Charles and Ray Eames are often regarded as two of the most well-known designers of the 20th century. These pioneers, in conjunction with Herman Miller, gave us such iconic pieces as the Eames Lounge Chair, the Eames Molded Plywood Chair, and the Eames Aluminum Group Chairs, just to name a few. Their legacy lives on today with products being sold over a half-century after their introduction, and the Library of Congress is currently restoring old videos to ensure their impact on our industry and design as a whole is not forgotten.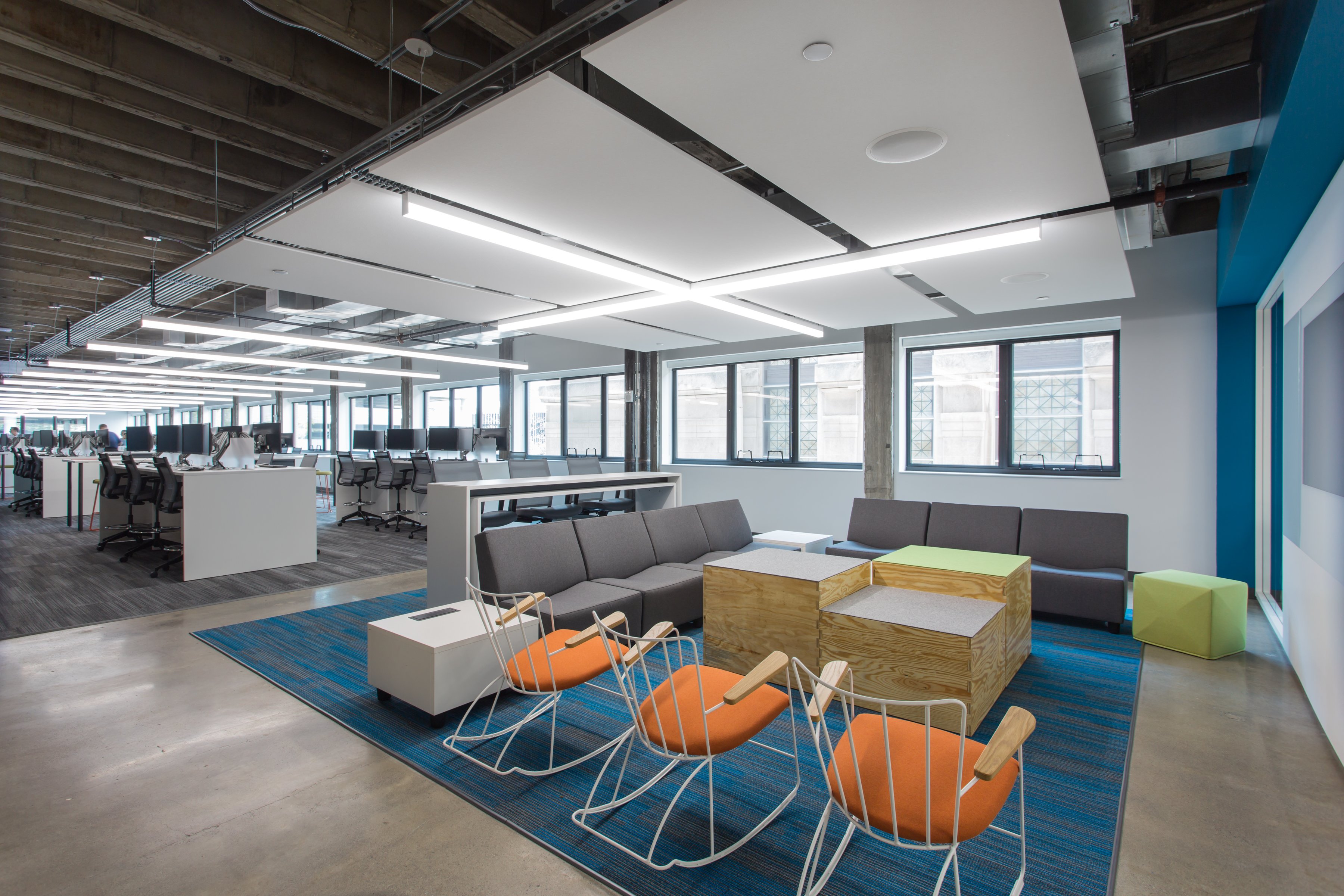 Flooring – Another part of Continental Office that makes us us! From carpet and concrete finishing to LVT, hardwood, tile – you name it, we can do it! Our Flooring team allows us to make a truly great space from the ground up. See how new flooring can help define and refine your space!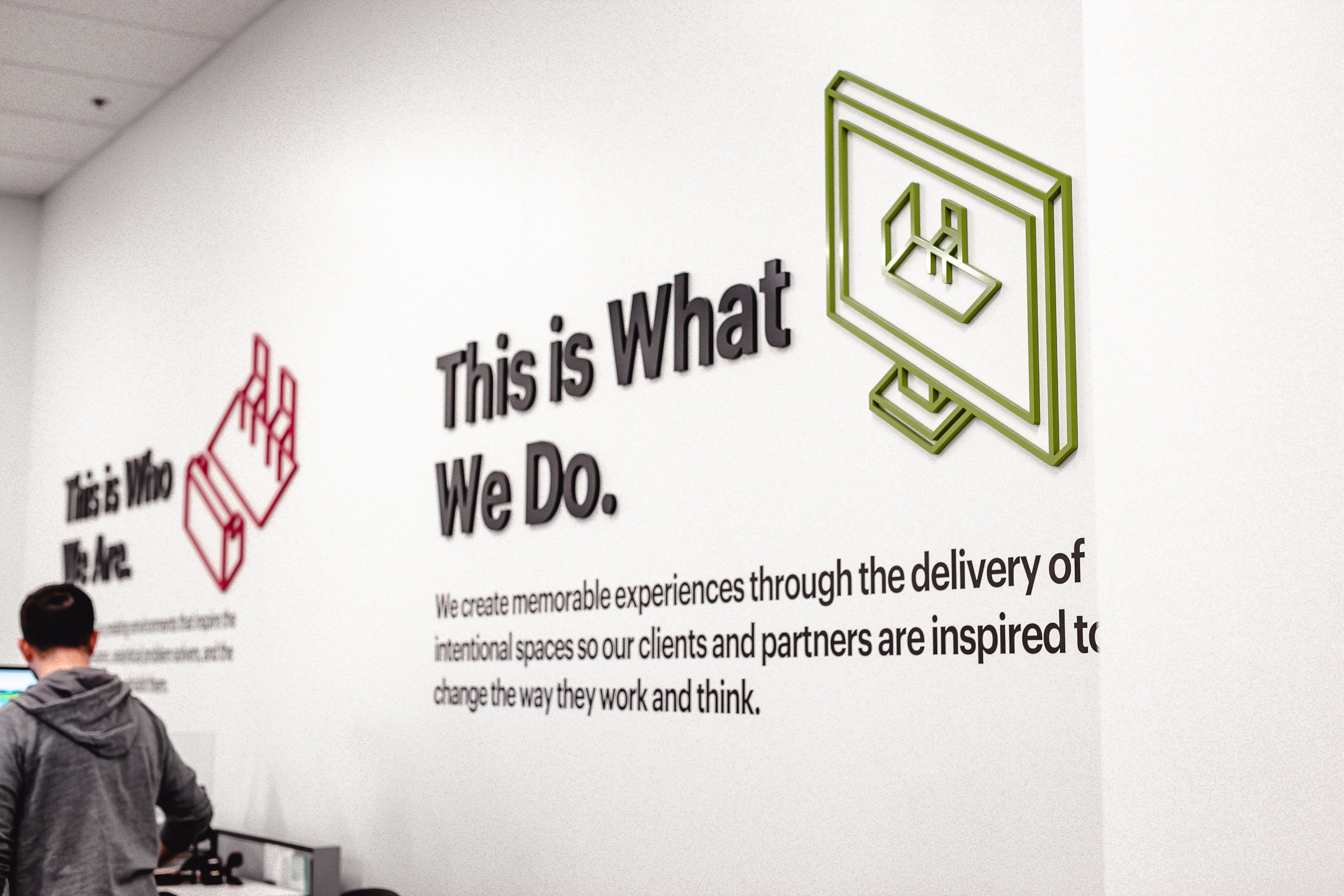 Great Spaces – It's what we're all about. It's why we do what we do, and it's what makes us not just the largest local office company, but truly the best. We don't just sell furniture. We don't just sell flooring. We work with our clients and understand their needs and their goals, and we make intentionally designed spaces that improve and benefit their organizations while being beautifully designed with cutting-edge style and technology.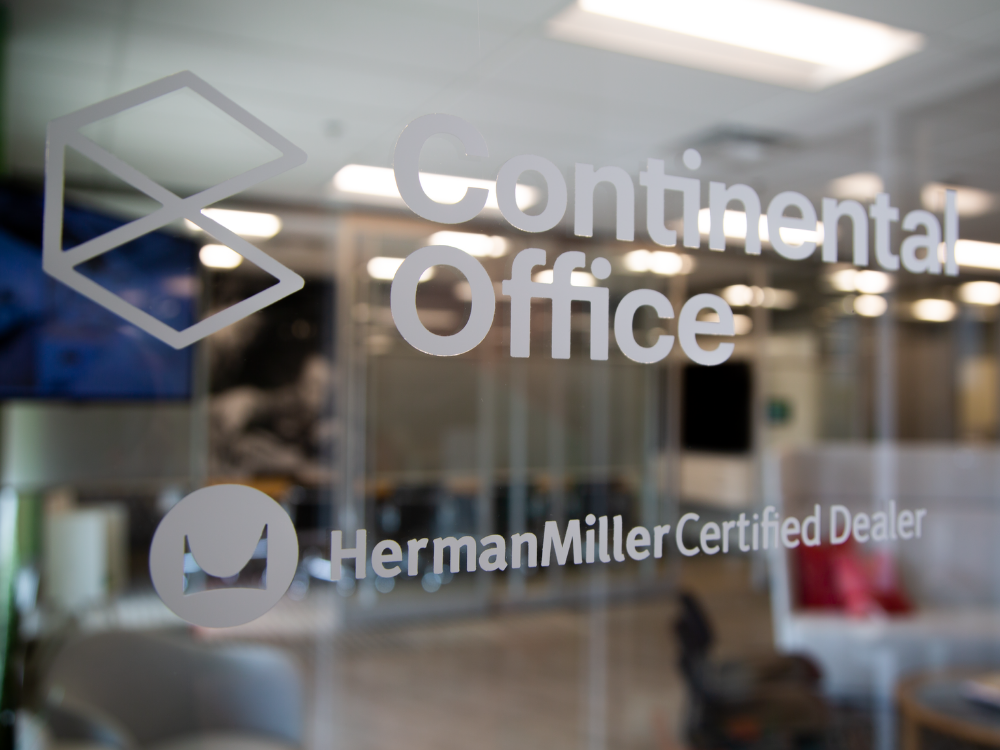 Herman Miller – Since 1965, Continental Office has been proud to be a Certified Herman Miller Dealer, and in 2019, we became one of just a handful of Herman Miller Platinum Partner Dealers across the country! Our long-standing relationship with this premier company has allowed us to make incomparable spaces in every sector from higher-education to healthcare, and from spaces in offices to the more off-the-beaten-path.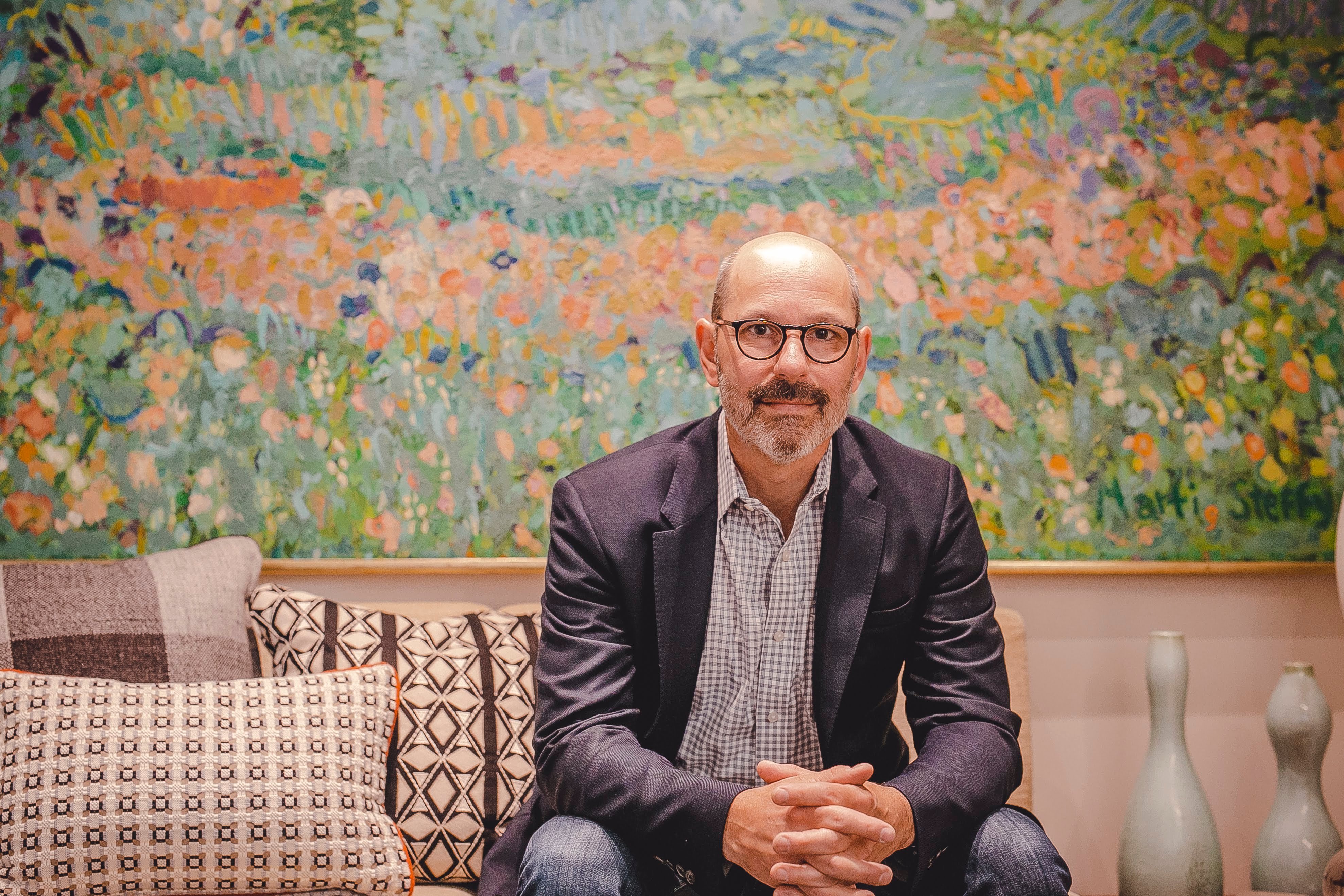 Ira Sharfin ­– Meet Ira Sharfin, CEO of Continental Office. Since 2005, Ira has taken the reigns of Continental Office and led the group to continued growth and new corporate partnerships, expanded industry notoriety, and furthered strategic initiatives, creating an organization that people can't wait to be a part of!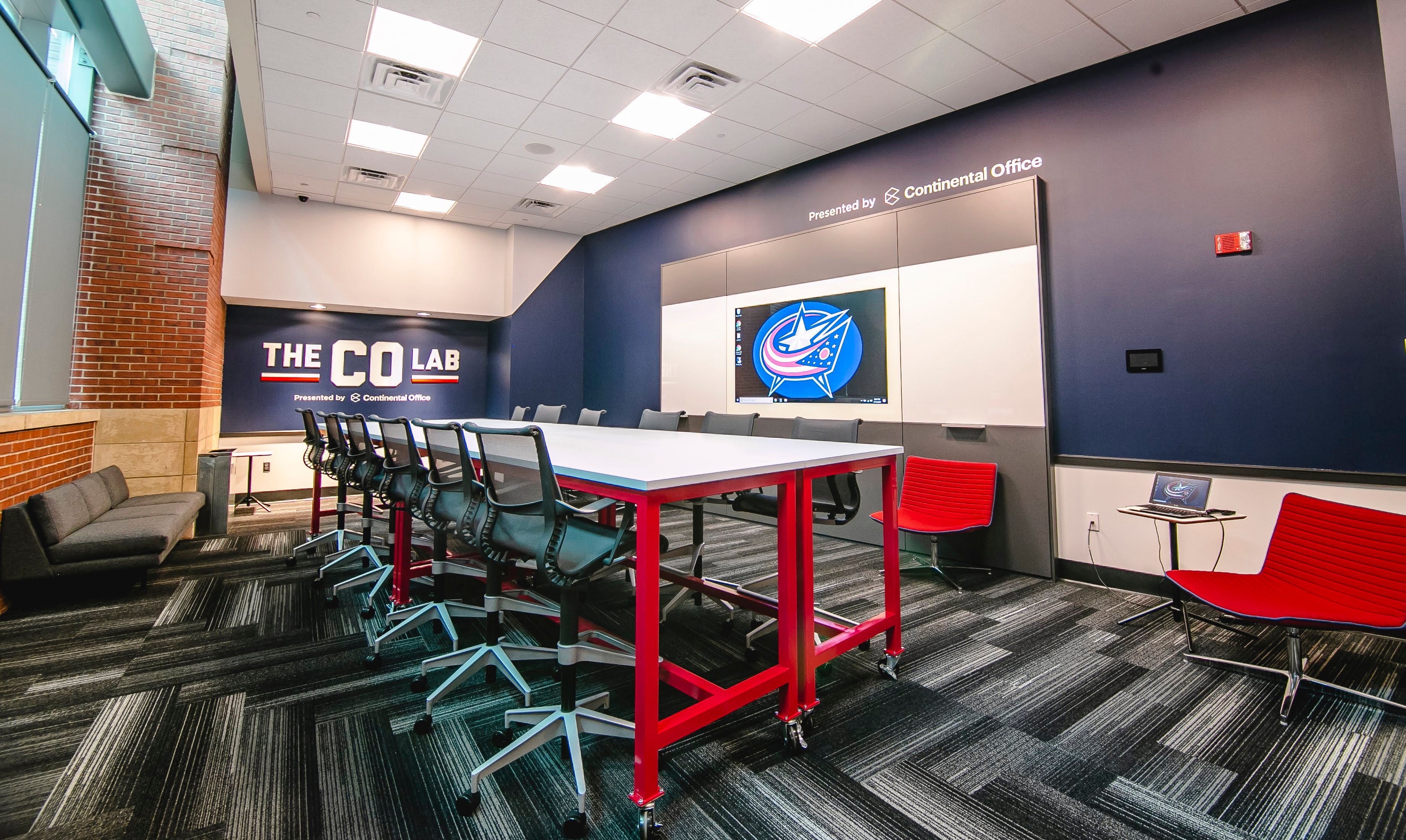 Jackets (Columbus Blue Jackets) – Speaking of corporate partnerships, we're honored to be the Proud Work Environment Partner of the Columbus Blue Jackets! With this incredible opportunity, we've been fortunate to help the team create an amazing flexible meeting space filled with cutting-edge tech, as well as revamp and freshen up the suite-level offices where the corporate staff makes the magic happen. We can't wait to see what's next in helping the team work even smarter in creative, great spaces!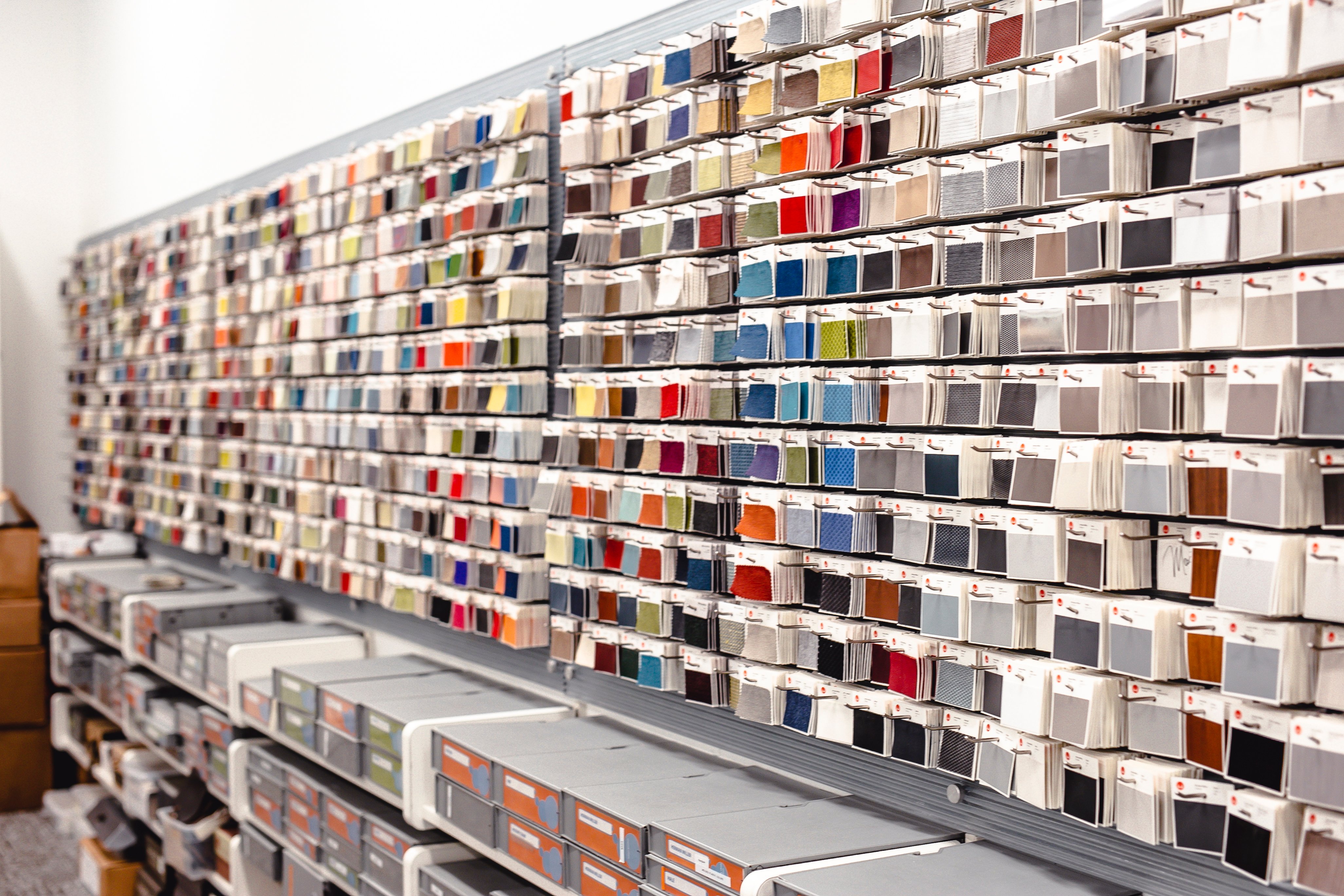 Knowledgeable – Sure, Continental Office is the largest local office company, but we've gotten that title for a reason: we know how to make a great space. Continental Office doesn't just furnish/outfit a space and call it a day. We know that it takes so much more to make a space impactful, meaningful, and helpful to your organization. It takes decades of experience, and we like to think we've learned a thing or two over our 80+ years of office history!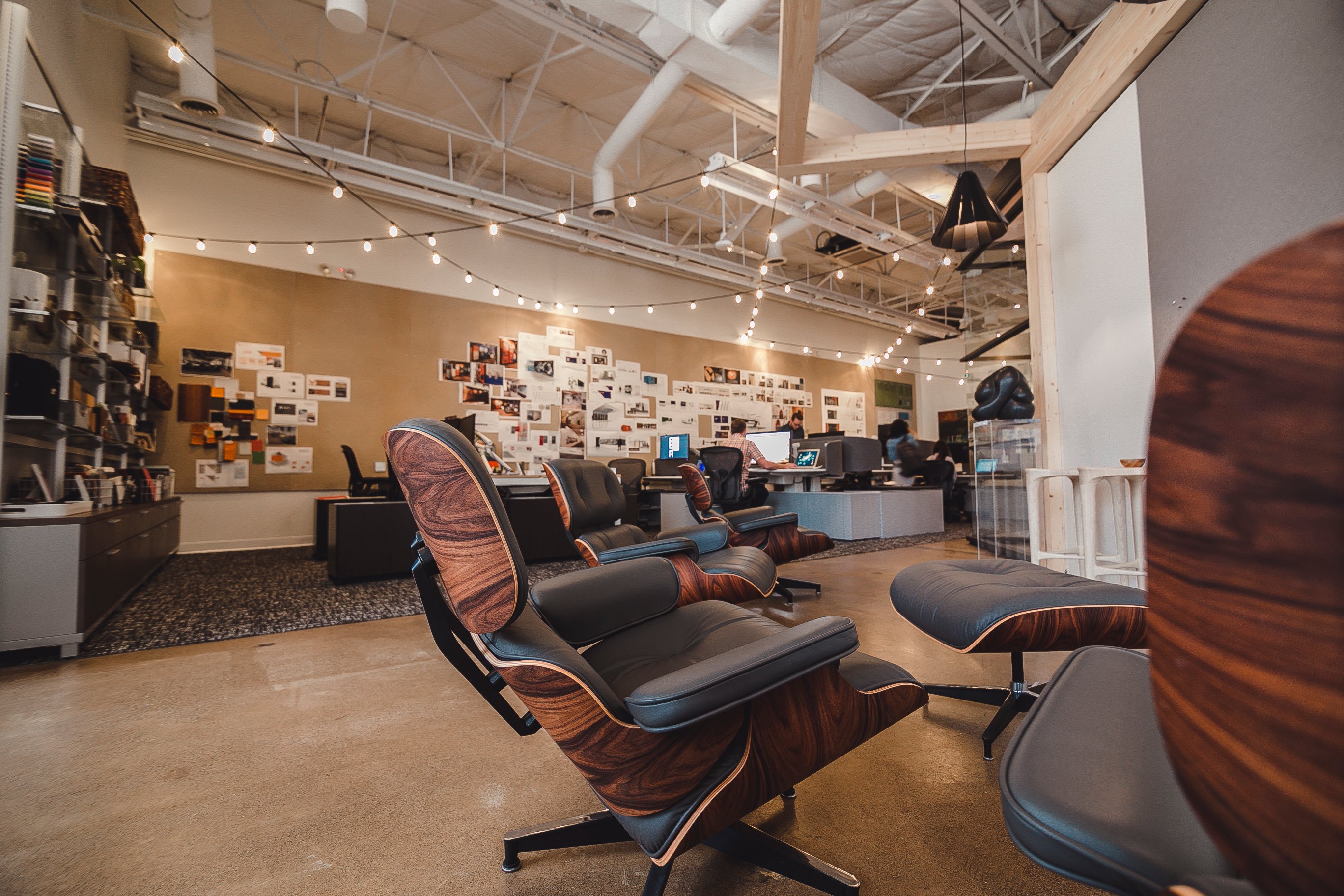 Lounge Chair – Arguably the most iconic chair from some of the most iconic designers. The Eames Lounge Chair and Ottoman, designed by Charles and Ray Eames, has been a prominent feature of home, office, and all types of spaces since its introduction in 1956, and it's been seen in countless movies, TV shows, and various other pop culture environments since.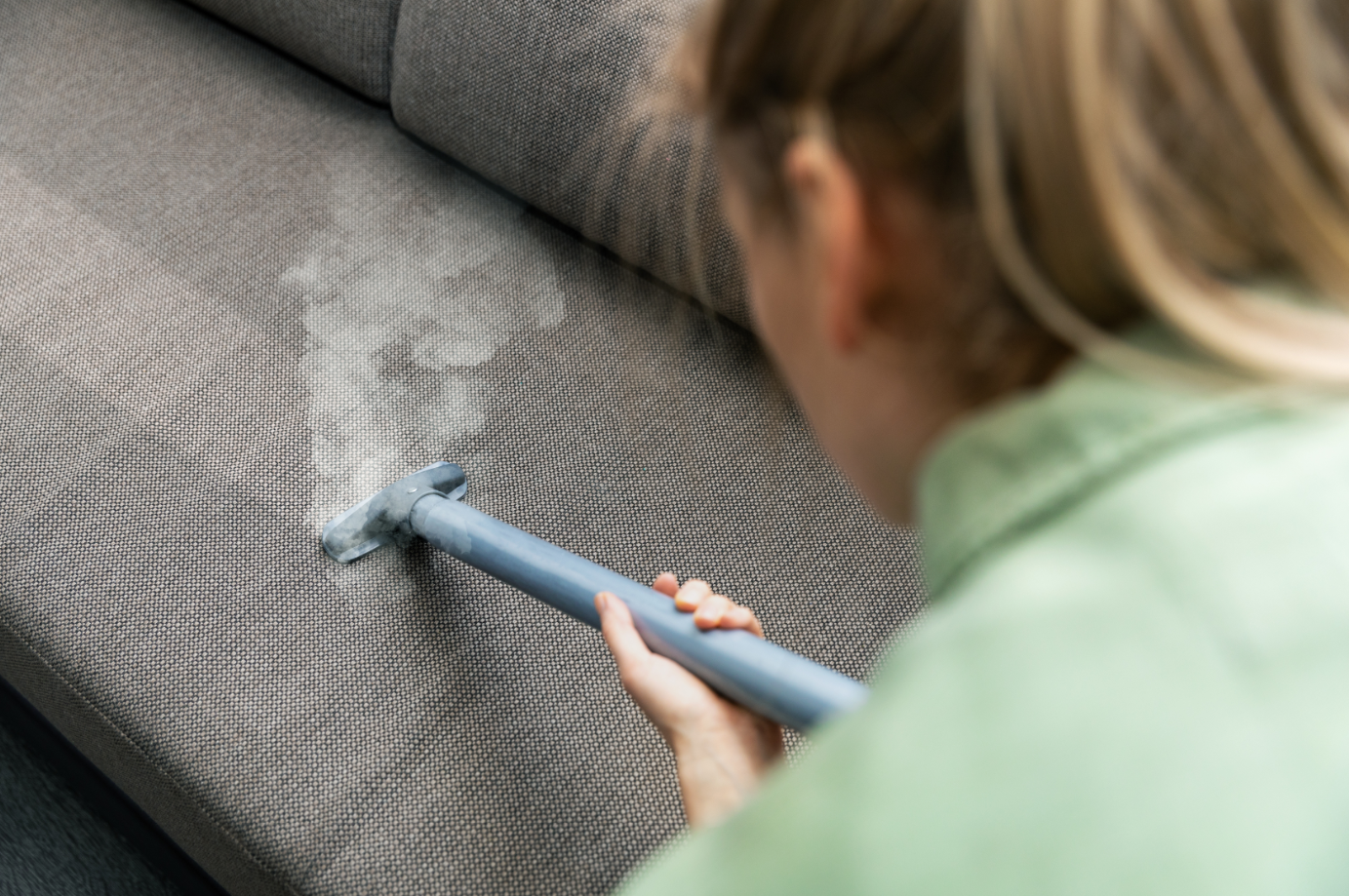 Maintenance – Keep your space looking showroom-ready all year long with the help of our maintenance crew! Whether you just need a deep floor cleaning or routine flooring and furniture care, we can keep your products looking brand new for years to come (without breaking the bank!) See how our maintenance crew can help your organization stay spotless!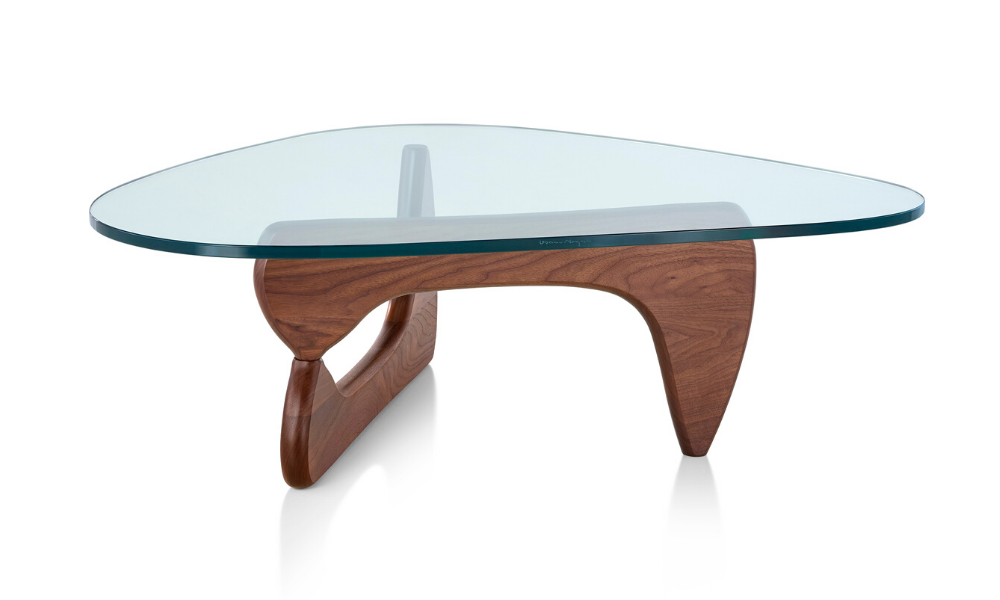 Noguchi – Isamu Noguchi, another of the most well-known and impactful designers of the 20th century, led an inspirational life and left us with such incredible products as the Noguchi Coffee Table. At 15, Noguchi was told he'd "never be a sculptor," ironic for someone who led a six-decade career sculpting, designing, and creating some of the most important and recognizable pieces from the last century.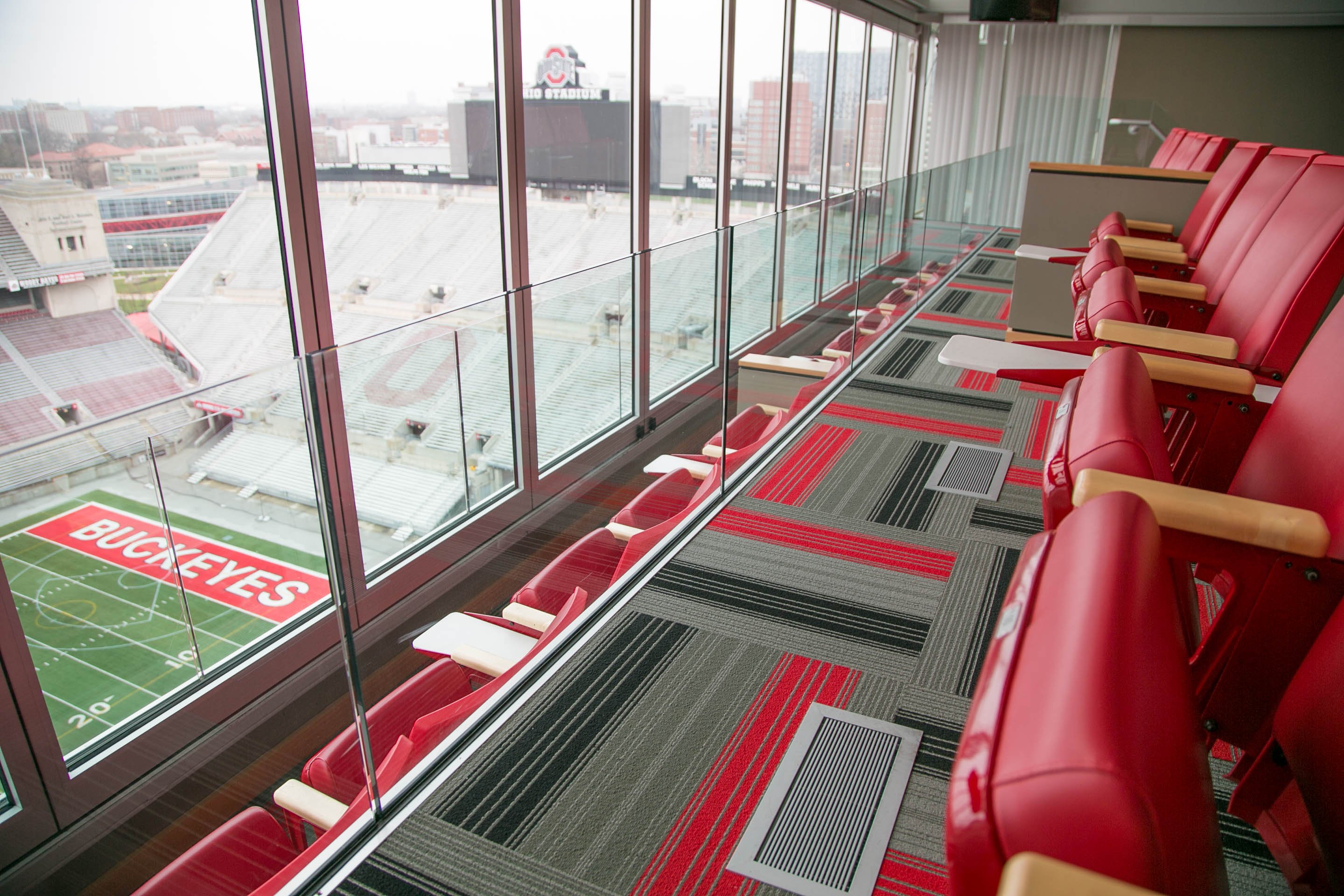 Ohio State University – Another of our proud partnerships, we've been so fortunate to work as the Preferred Furniture Sponsor of The Ohio State University® over the years and help transform their spaces to beautiful, mindful, creative places for students, faculty, and visitors alike. Check out some of the work we've been able to accomplish, and gather some inspiration for your own space to see how we can help your group!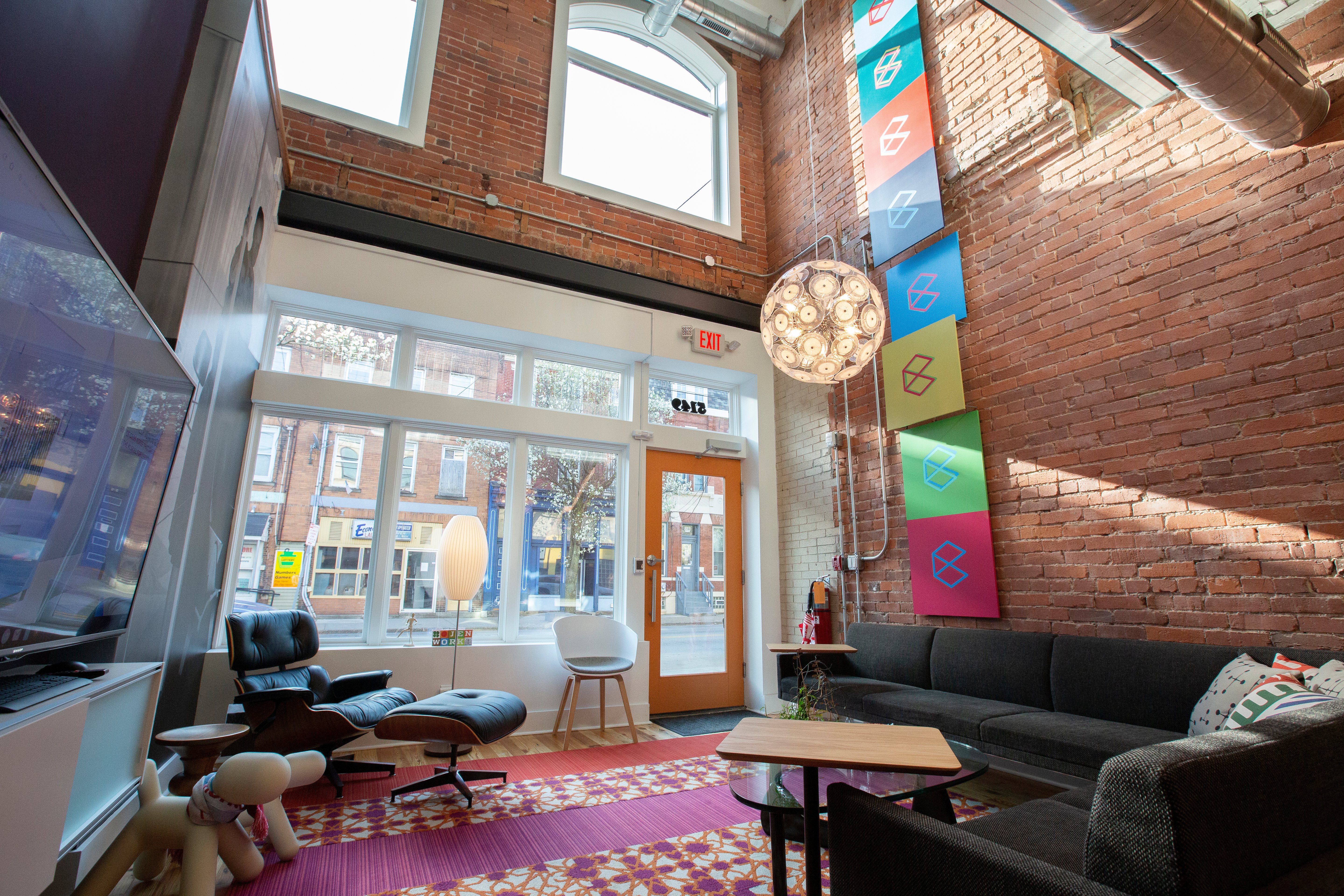 Pittsburgh – Another of the three cities we're based in, our Pittsburgh locations (both in Neville Island and in Lawrenceville) are proud to support our Western PA community. See how we can help make your local organization create great spaces in the area!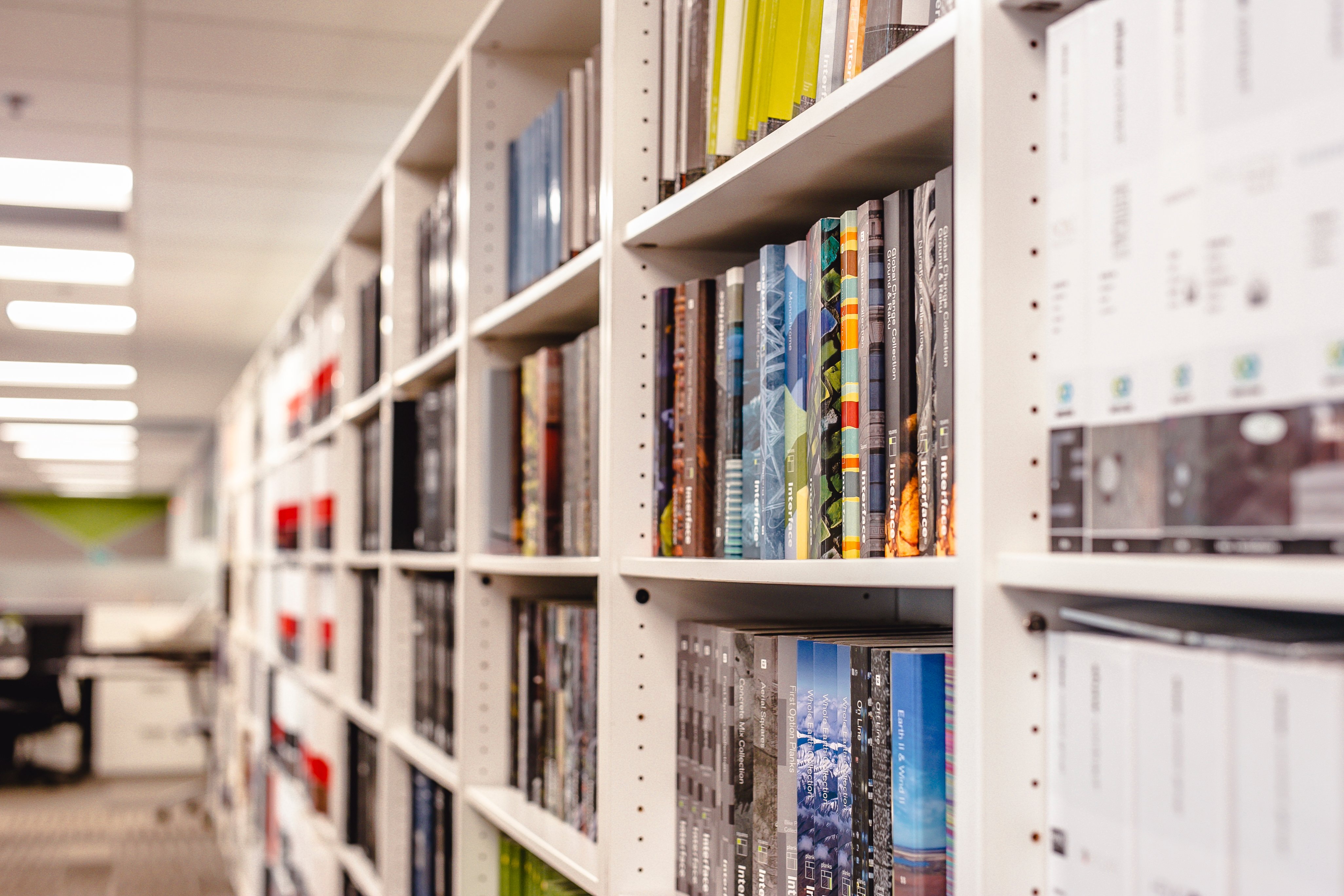 Quiet Spaces – We know that sound in any space can be a challenge, especially in historic spaces and those with vast, open areas. However, we're experts at making spaces both functional and beautiful, and we have plenty of ways to combat unwanted noise! From Sound Masking to acoustic tiles, intentional design choices and certain types of flooring (and more!), we can help make any space a sound choice for your organization.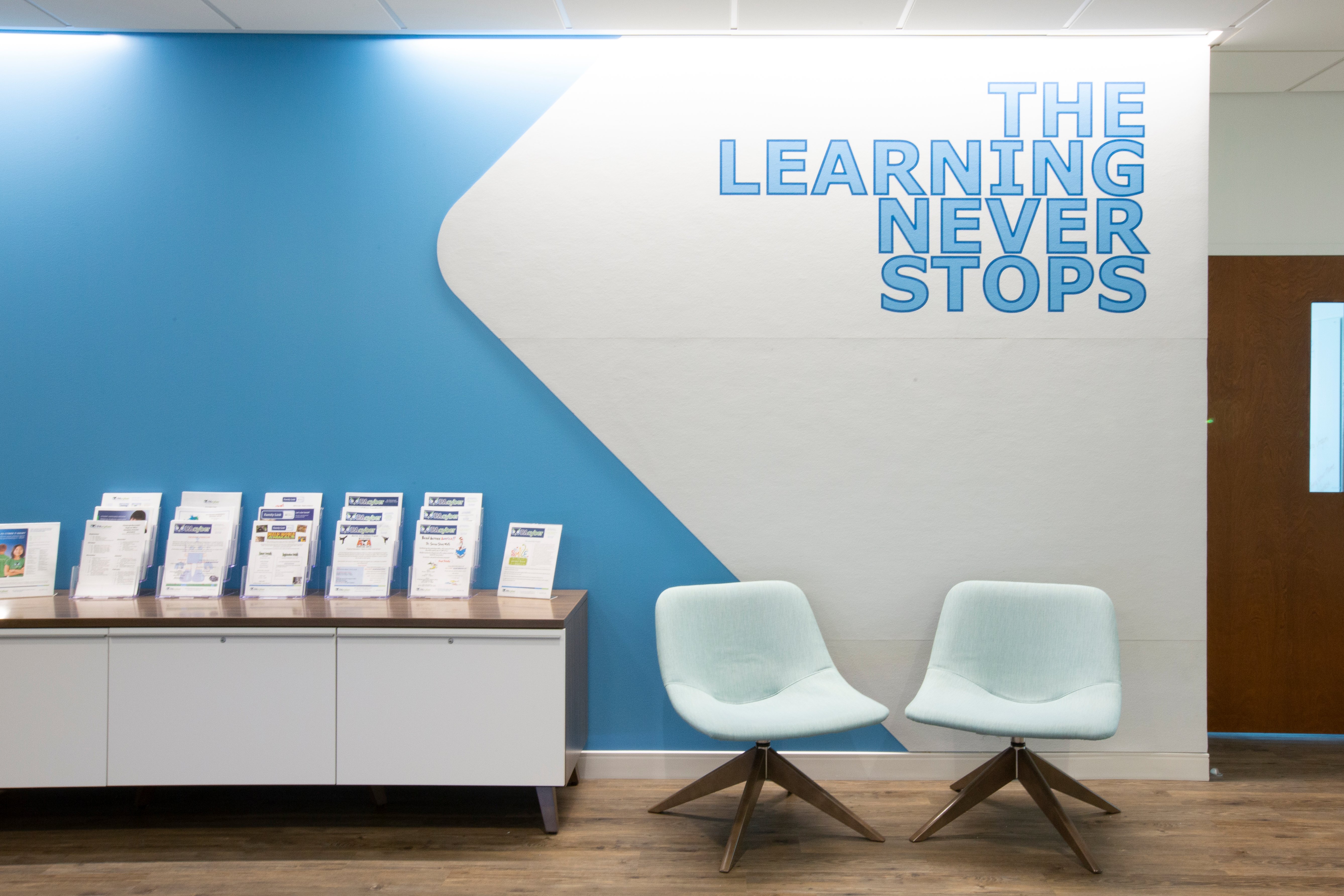 Reliable ­– When we get to work with the same client as they remodel a space multiple times over the decades, changing with the times and reflecting what their group needs – that's what makes it special, and that's what shows that we truly are experts at making great spaces. We strive to be on-time, on-budget, exceeding clients' expectations by not just creating a space that works for them, but one that works in ways they'd never dreamed.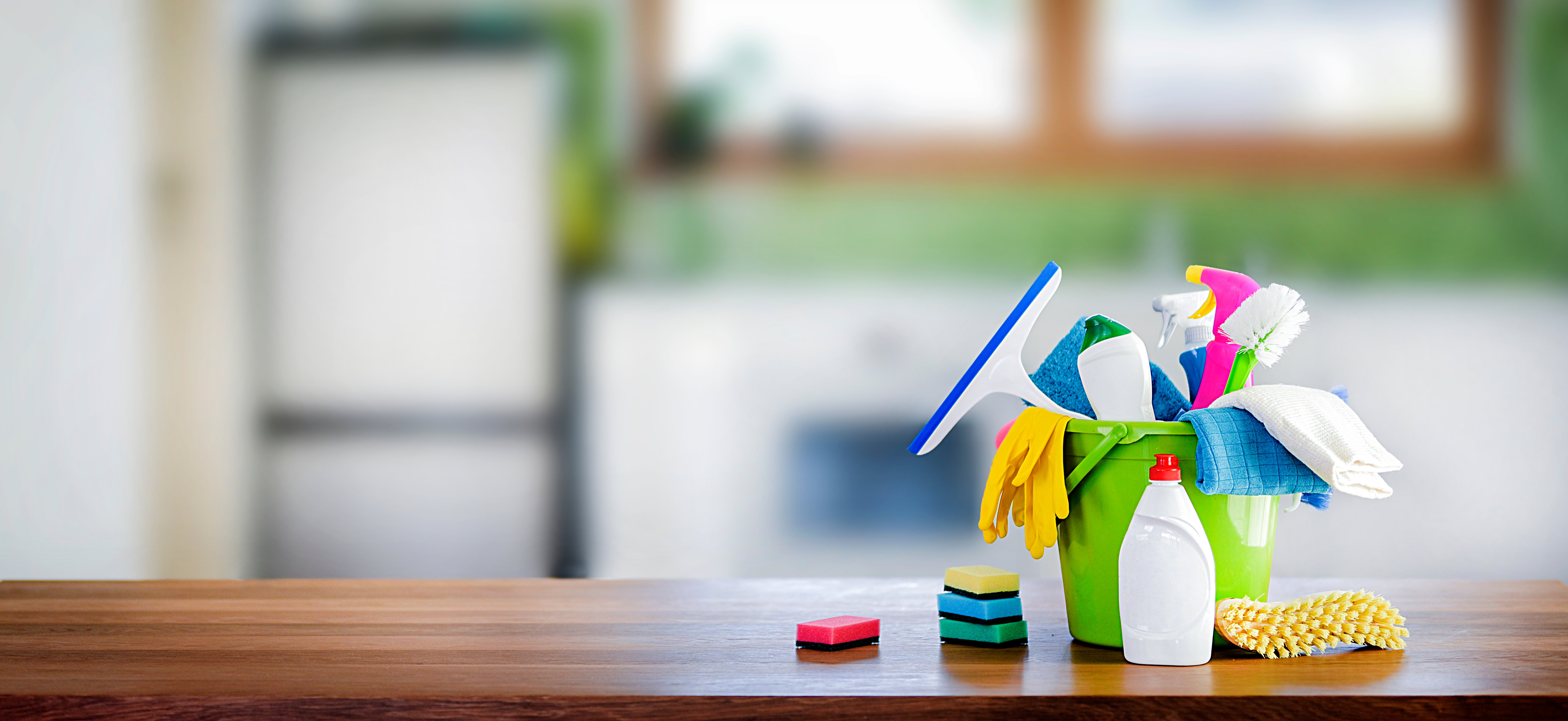 Services ­– We don't just sell our products and say goodbye – we're here for you and your space from here on out! Our services team can maintain your space with floor and furniture cleaning services, asset inventory management, replacement of bits and pieces as time goes on, and just about any other service to keep your organization running as smooth and clean as could be!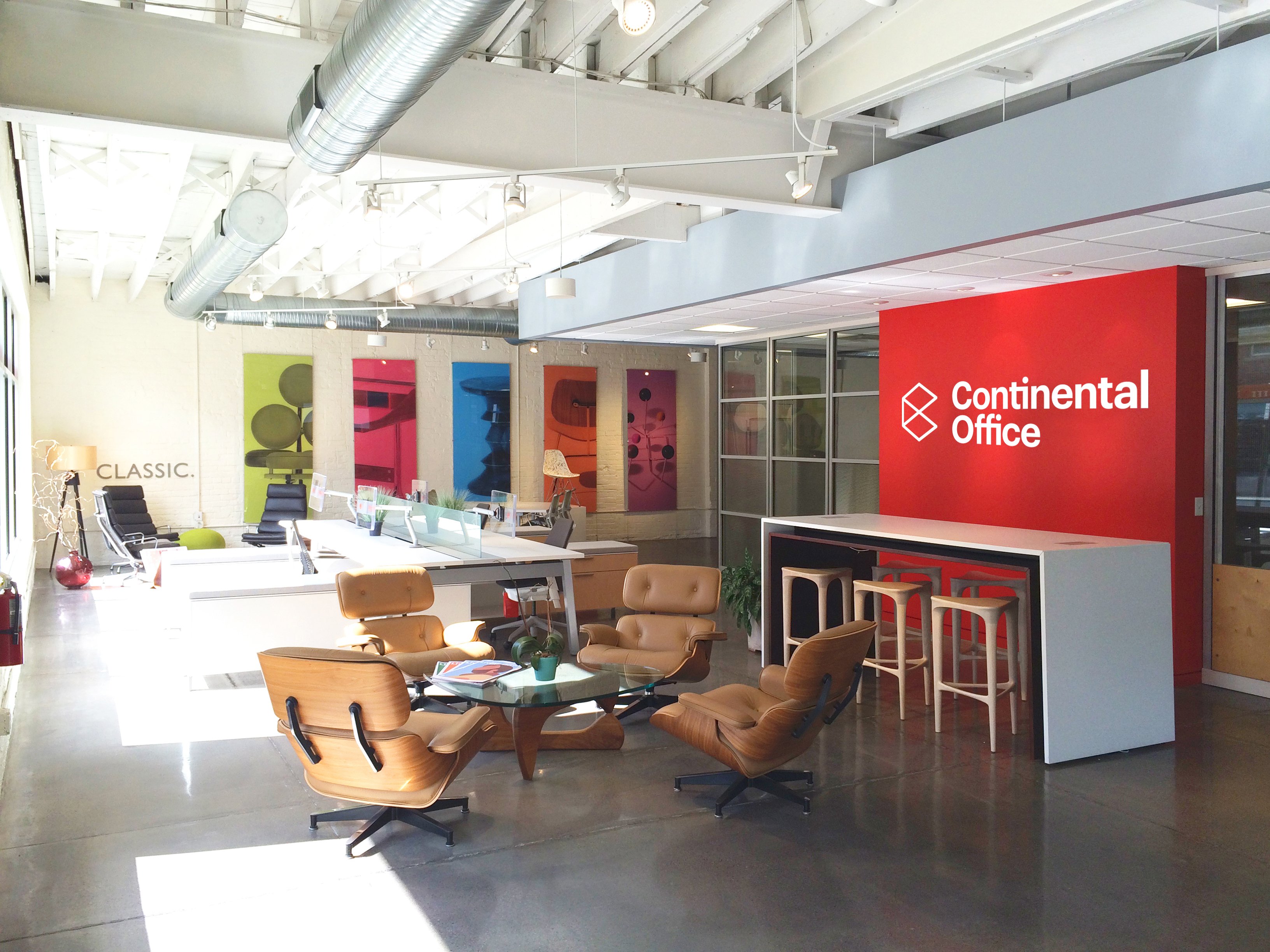 Toledo – Columbus, Pittsburgh, and – Toledo! We're proud to serve a wide array of customers in both Ohio and Pennsylvania, and our Toledo team has helped local groups from small-business startups to some of the largest companies in Northern Ohio. See how we can help your organization be as great as possible!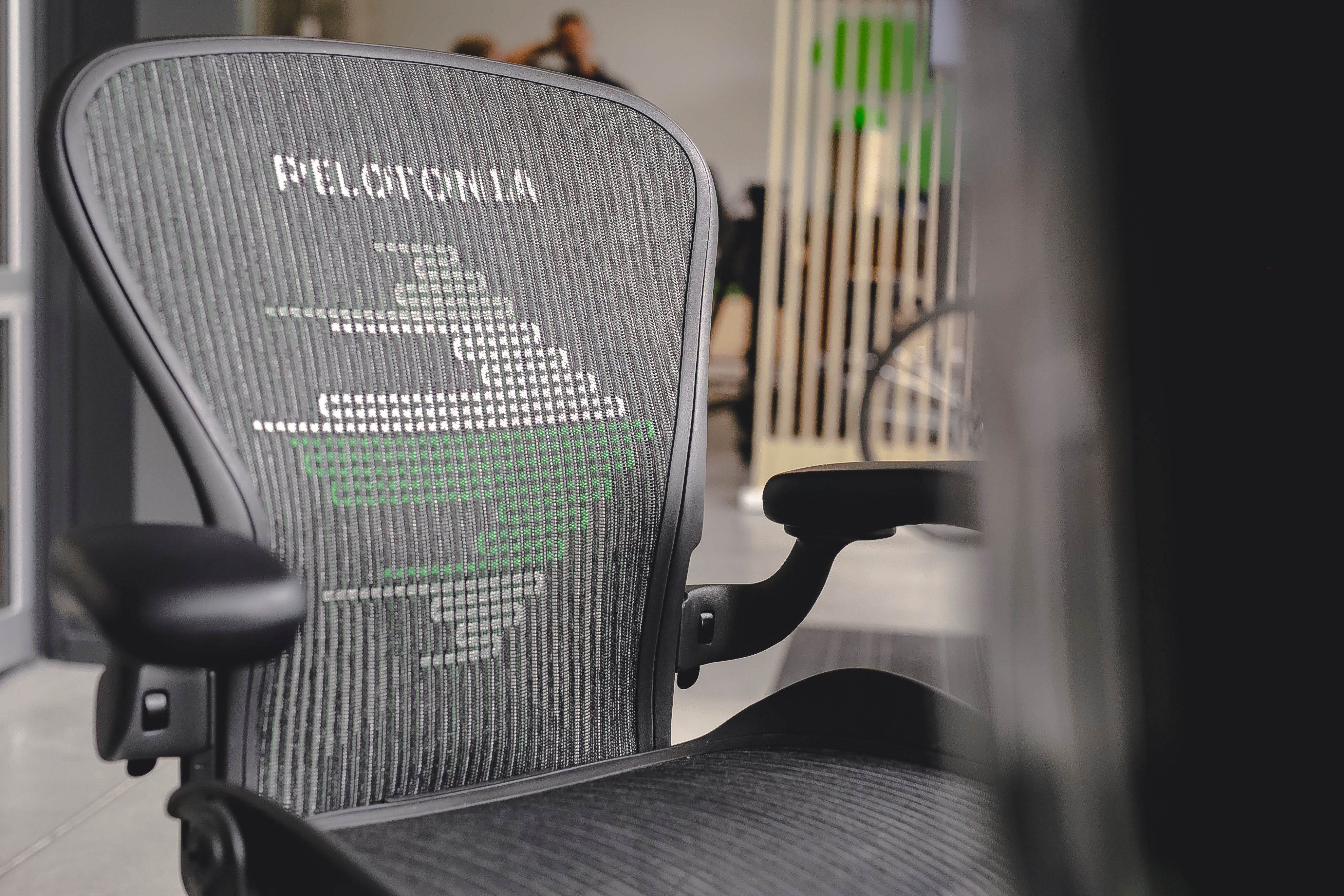 Unmistakable – The look of a Continental Office space is hard to miss. When our team comes together to make an intentionally great space, it has an effect that others tend to miss: it doesn't just look good, but it works for the organization. It enables them to succeed and grow while also maintaining an unmistakable look, and it leaves our clients saying "wow… I never would have imagined the impact a new space could have on how we work!" A "job well done" for us doesn't mean a beautiful space; it means a space that changes the organization for the better, improving work efficiency and helping a group become better every day.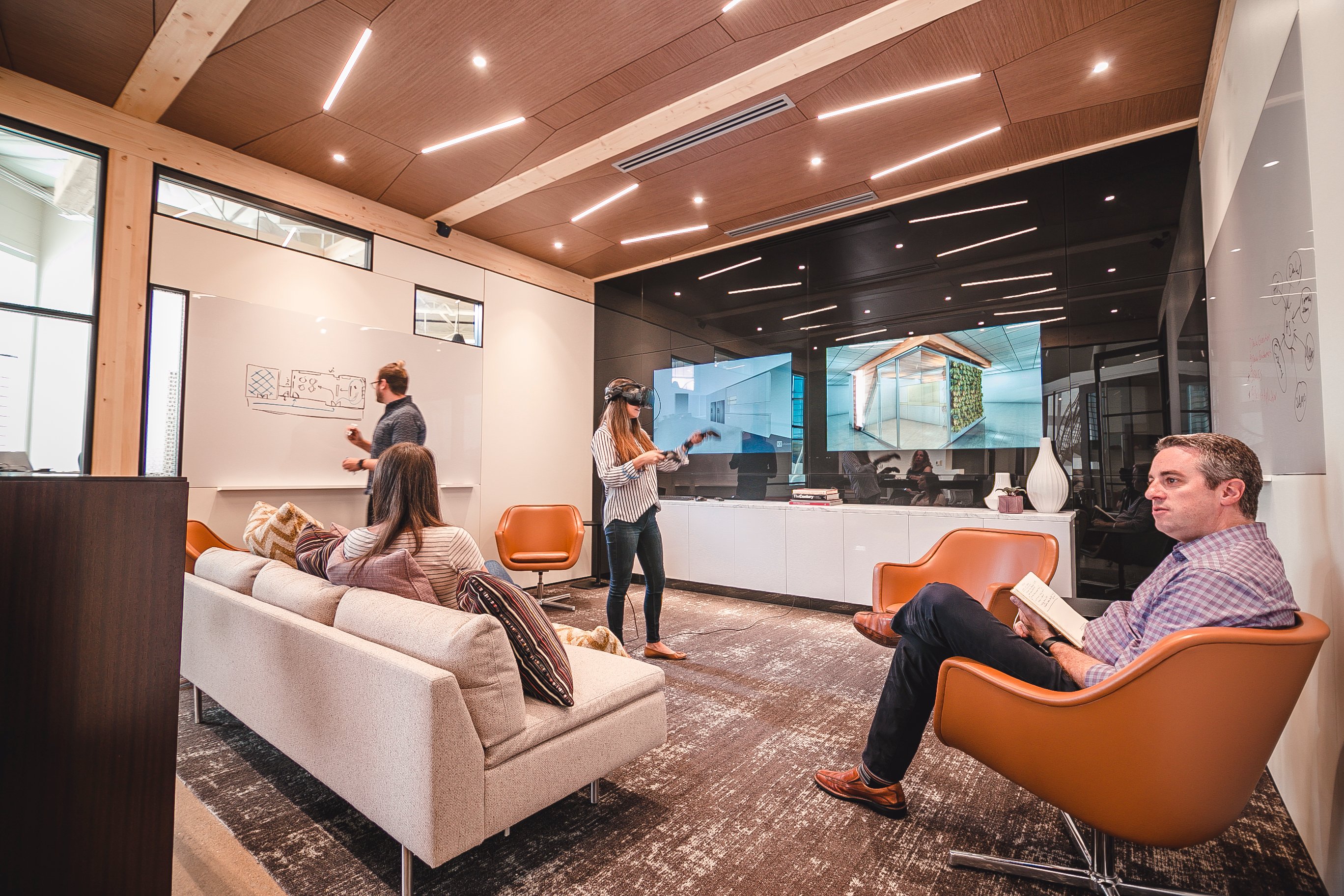 Virtual Reality – Our Interior Construction (DIRTT) team has some pretty amazing features, beyond just making construction quicker and easier! With their patented ICE® Technology, our Chestnut St. Studio in downtown Columbus allows you to see and interact with your space before it's built! Testing out your space and seeing how we can make it the very best before Day 1 of construction: just another feature of interior prefab construction.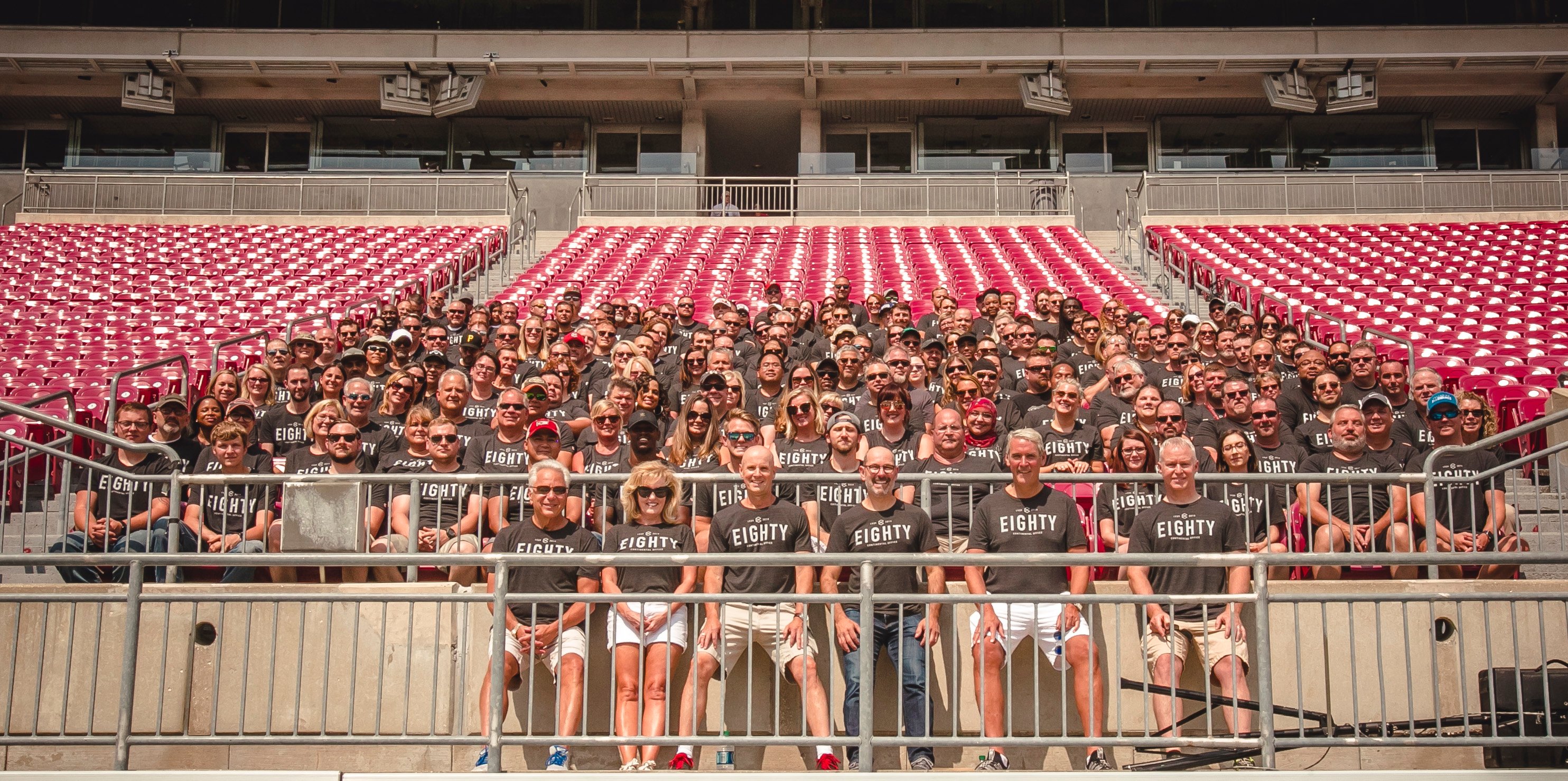 Wellness – We work hard, we play hard, and we care about our associates. The Continental Cares team focuses on holistic wellness; we know the value of true wellness, not just while you're at work, and we know that healthier workers are happier workers! Through various initiatives, volunteering opportunities, self-wellness and healthy, mindful offerings, and so much more, Wellness in general is something that we know to be crucial to our success.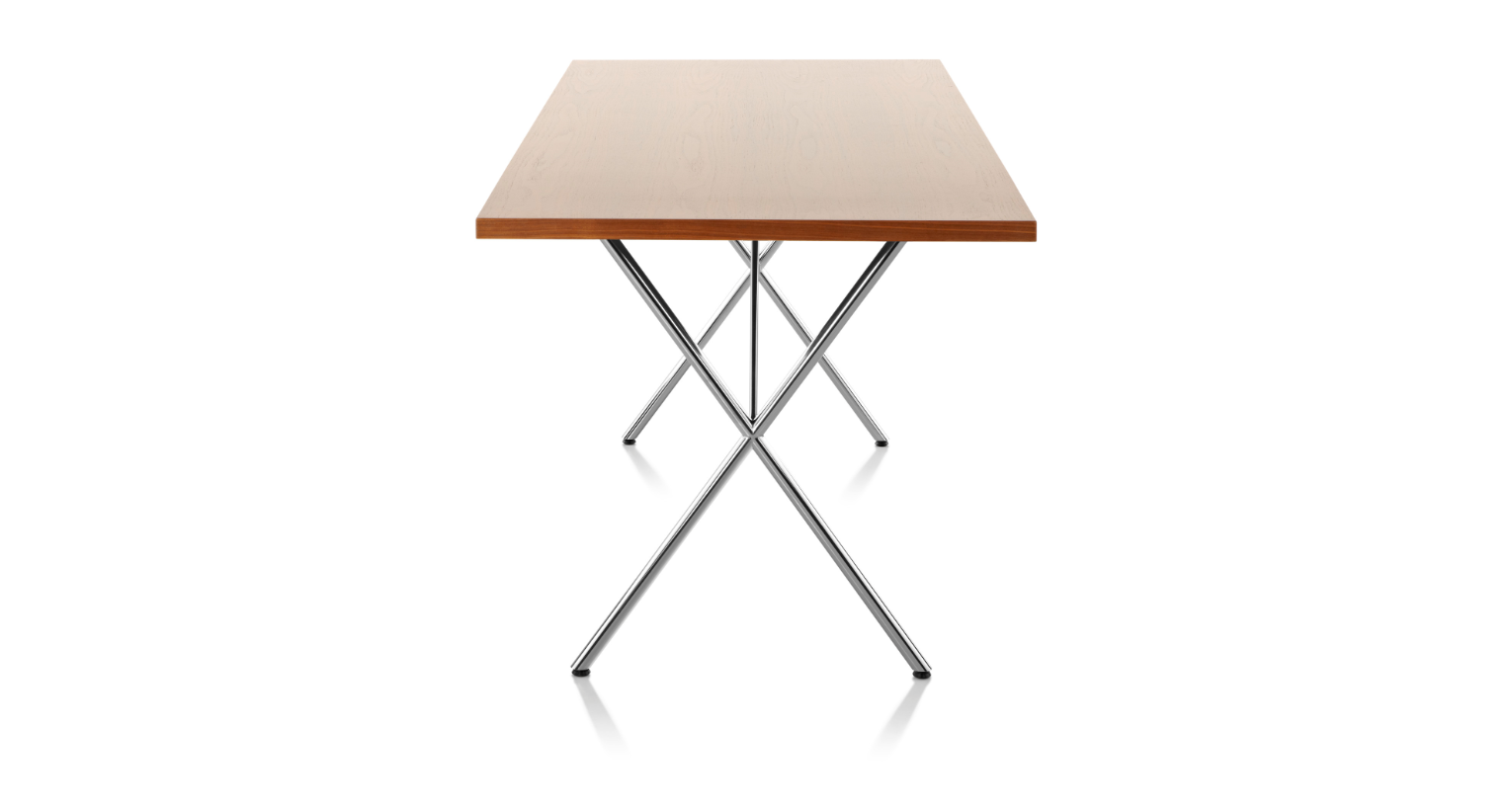 X-Leg - The letter "X" may seem simple enough, but some of the iconic pieces that feature its design are anything but. One of the most notable pieces (stemming from one of the most prominent eras to feature this type of design) is the Nelson X-Leg Table from iconic Herman Miller designer, George Nelson. Its elegant simplicity makes it a perfect multipurpose fit for both a refined environment and a more casual space. Contact us for more information on pricing, design, and availability!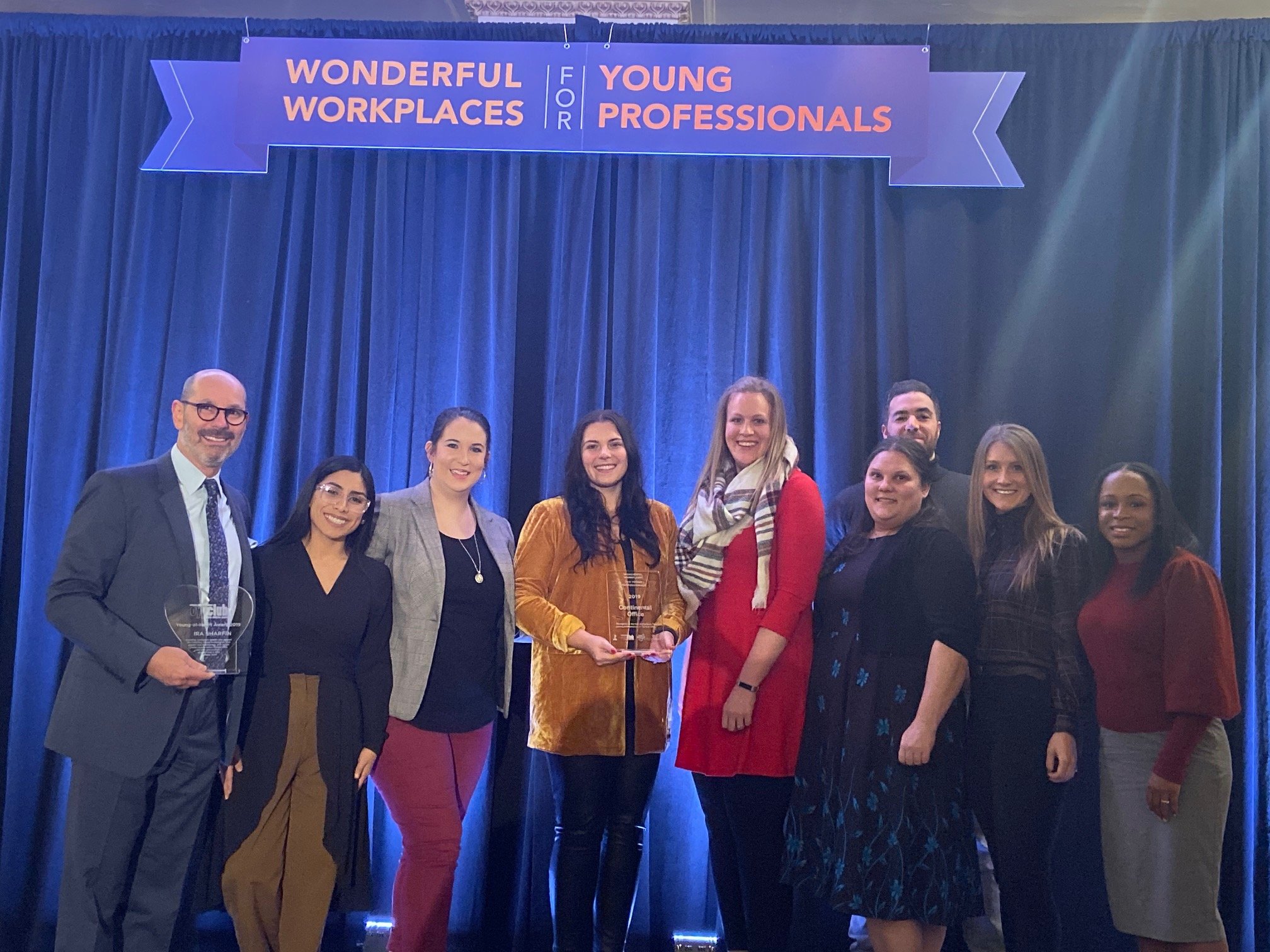 Young Professionals – Through our work with Columbus Young Professionals, Continental Office has been proud to recently be named a "Wonderful Workplace for Young Professionals," in addition to CEO Ira Sharfin receiving the "Young-at-Heart" award from this incredible group. We care about our employees of all ages, and we know the importance and value of investing in the future leaders of our organization.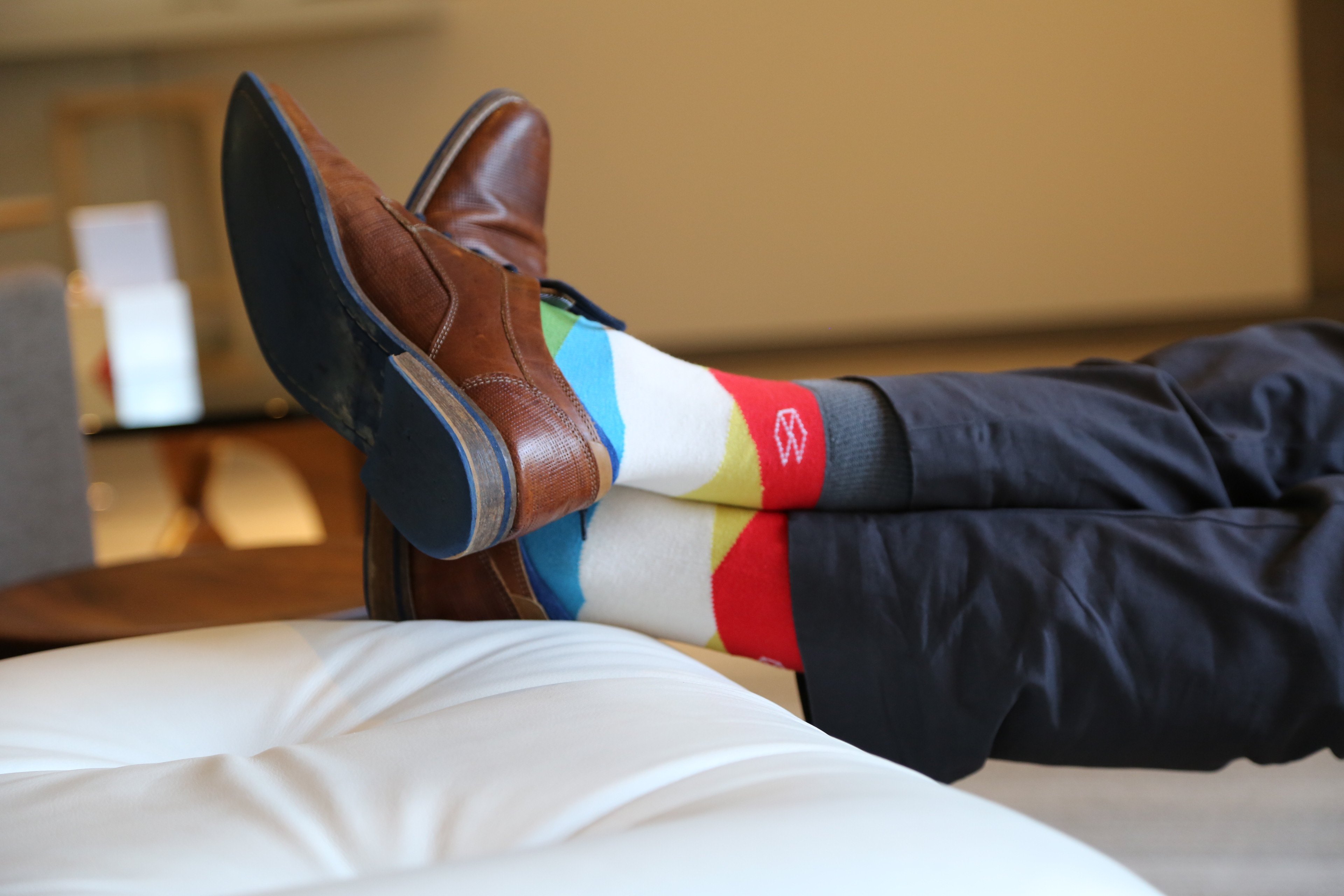 Zenith – Didn't think we'd have one for Z, did you? We've achieved so much over the last 80+ years, but with constant growth and new opportunities every day, we never think that we've reached our company's zenith of accomplishments. We are proud of our achievements, but we're excited to see how we can help your organization grow, and we're ready to make intentionally great spaces for all.
Let's see what we can do for you!