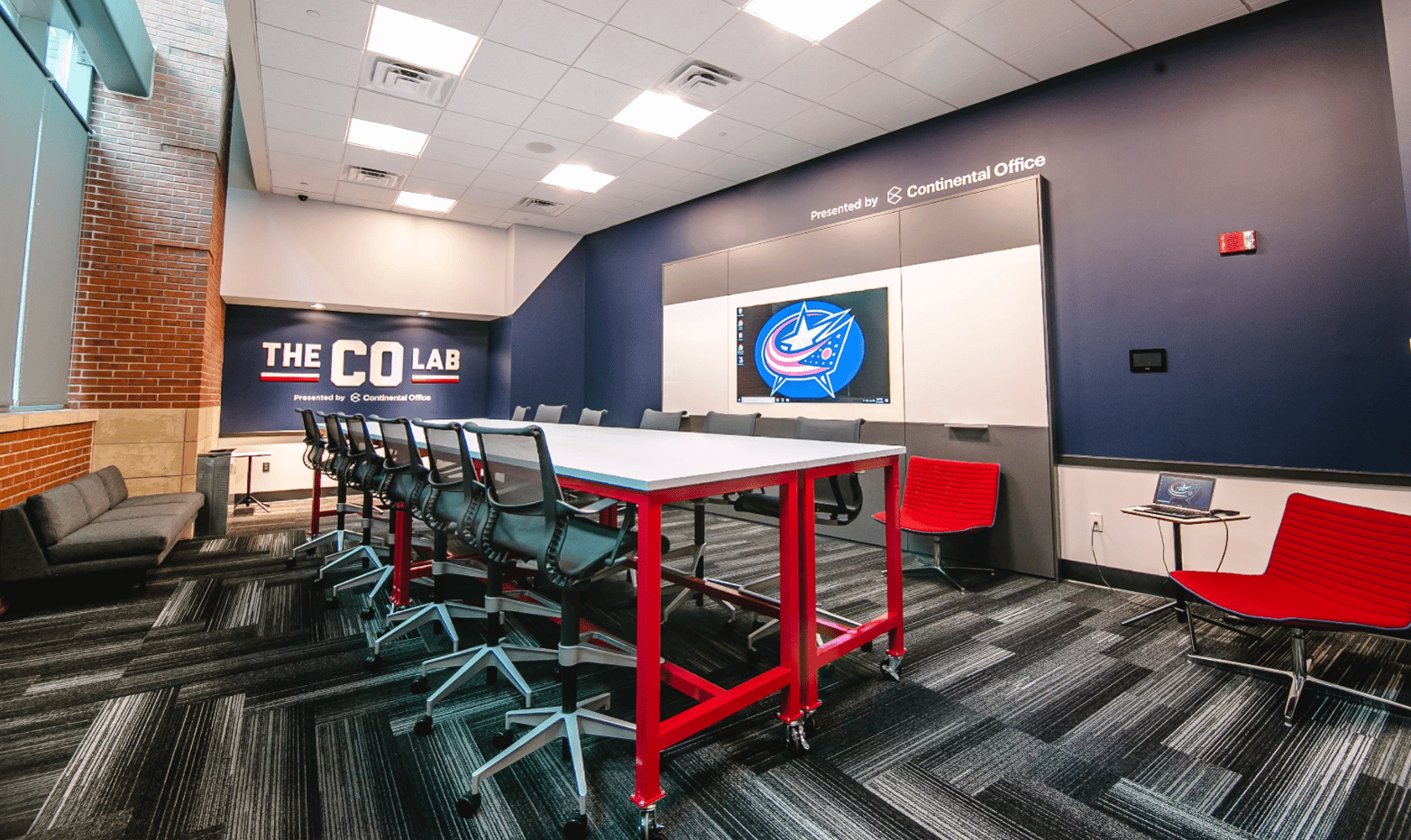 Earlier this year, we announced an exciting multi-year partnership as the Proud Work Environment Partner of the Columbus Blue Jackets. This partnership is highlighted by the CO Lab, a creative collaboration center and modern meeting room created by our team at Continental Office.
Designed to be a comfortable space that can accommodate up to 20 people, the CO Lab is easily reconfigurable for a variety of engagements, capable of hosting everything from private dinners and more intimate entertaining to larger team meetings and special events.
The CO Lab was thoughtfully named to integrate our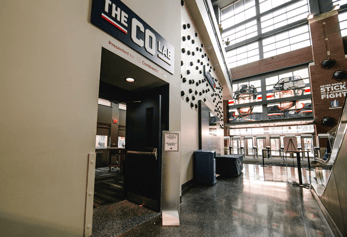 brand, Continental Office, and highlight our
partnership along with the spirit of creative collaboration. It's stylishly furnished with Herman Miller,
OFS and
National furniture. In addition, the prefabricated interior con
struction solution,
DIRTT
, allows for wireless audio and visual capabilities that support multimedia
presentations in the Lab.
A
n 82" monitor embedded in the
wall is easy to view
from any angle in the room, surrounded by a convenient writable surface.


The room has been instantly embraced since it opened in February of this year, and it has quickly become a destination of choice by The Columbus Blue Jackets.
"As our Proud Work Environment Partner, Continental completely re-imagined a standard meeting room and transformed it into a tech-forward collaboration space that has been enjoyed by our staff and our partners," said Cameron Scholvin, Columbus Blue Jackets Senior Vice President and Chief Operating Officer.
In less than six months, we think it's safe to say the CO Lab is here to stay and will continue to gain popularity within Nationwide Arena.
If you're interested in reserving the CO Lab, visit BlueJackets.com/meetingspaces today.