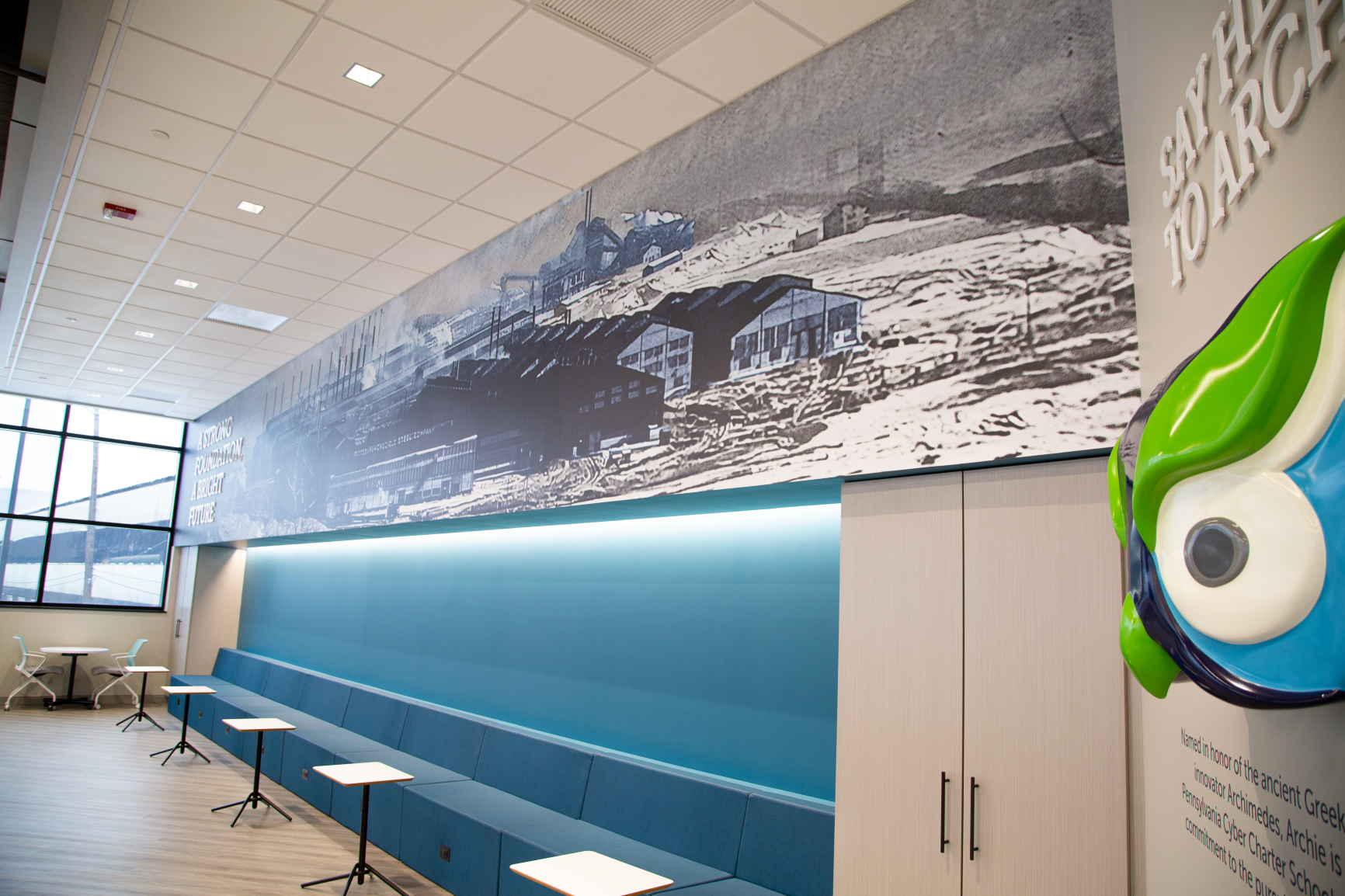 When we work with our clients to help create what's best for them, it starts with a discussion about their team - how their employees use and interact with the space, and how we can bring to life an intentional, people-first space that's designed to perfectly fit their needs!
Of course, one of the best ways to bring a space to life is with the help of branding. We know the impact that branding and experiential design can have on a space, but in an era of constant change and uncertainty about the future, how do we know what's best? What role should branding play in the future spaces we create?
We recently sat down with Matt Freedman, SVP of Strategic Partnerships and Branding for Continental Office, to help guide us through some of the questions we're answering now more than ever. Here's what he had to say: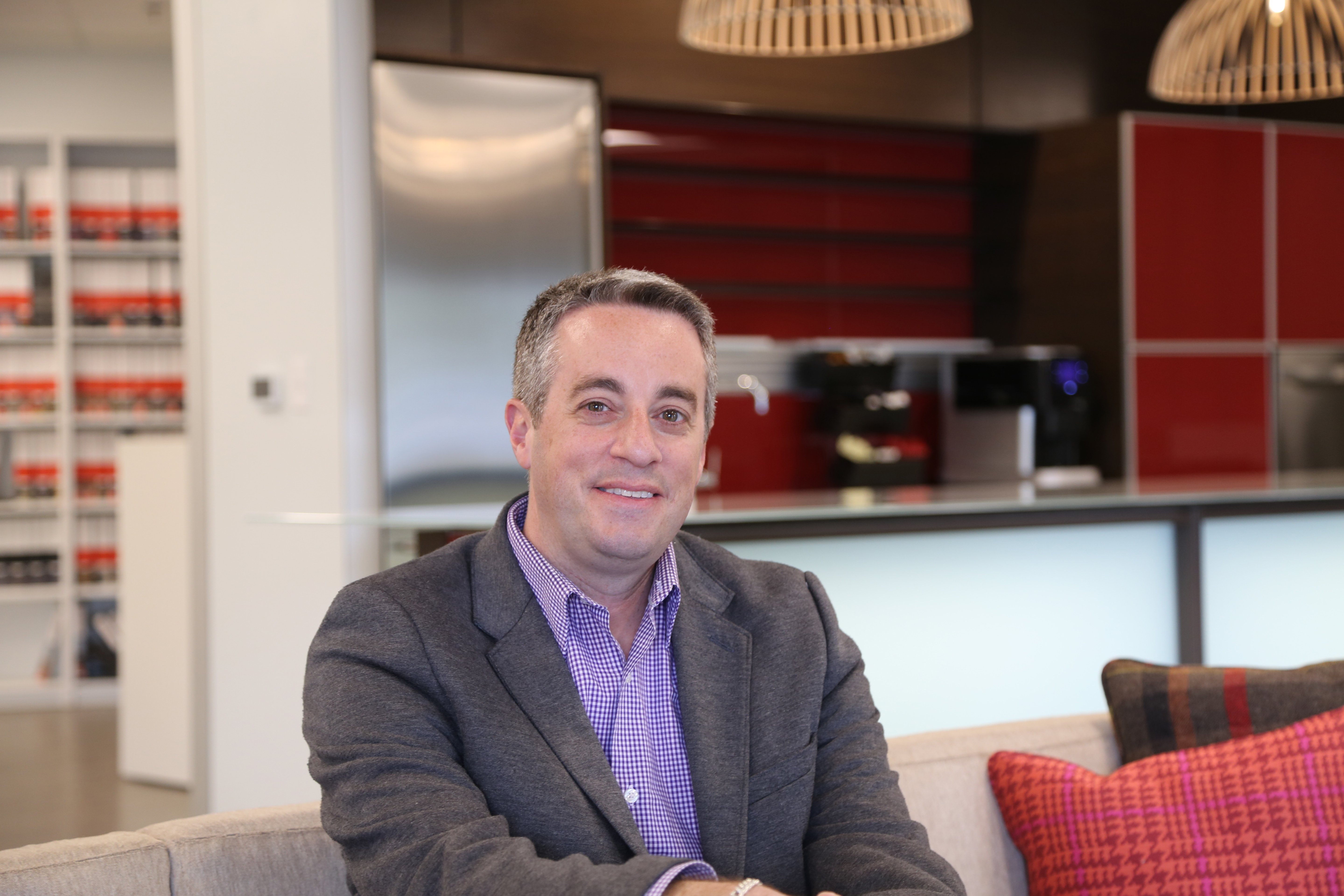 Matt Freedman - SVP, Strategic Partnerships and Branding, Continental Office
Q: Why, now, is branding so important for my space?
"The role of the office has taken on a different type of importance in 2021. Specifically, it has become a destination for associates to do certain types of work in a manner that is more effective than what they might experience elsewhere. This work could include collaboration with colleagues, client meetings, heads-down time, or simply a place to be less distracted than at home.
Regardless of the type of work being completed at the office, it is paramount that employers reinforce that the company stands by its associates and is setting them up for success no matter how (or where) they choose to work.
Overt and intentional branding will allow associates to feel more connected to their employer during a time when so many associates are disconnected from one another. Anytime that a company can rally its associates around a common or purpose or cause, then it will pay dividends by galvanizing a workforce that might not always remember the importance of the company's mission or external facing value proposition."

Q: When you say "branding," what does that actually look like?
"Branding is one of those terms that can mean so many different things to different people. Some see it as a logo or color palette while others see it as the overall experience and the way it makes you feel. The truth is, it's all of those things and more. The American Marketing Association defines a brand as, "A name, term, design, symbol, or any other feature that identifies one seller's good or service as distinct from those of other sellers."
We're not just talking about externally branding products and services either. When you think about it, your company is selling itself every day. It's selling itself to employees and external audiences. Your organization wants to be the best and set itself apart from companies trying to recruit you and from your competitors.
This look can take on many different forms. But at the end of the day, the branding your company does must be authentic so that it resonates with your target internal and external audiences. If the branding is not authentic and current, then it will fall flat."

Q: Does this mean my current branding is bad?
"Not necessarily. But it's important to keep in mind that your branding isn't something that you define, produce, and then put on a shelf. Your brand should be considered organic. It can (and should) change over time. Sometimes that means nuancing the aesthetic of your brand. Other times, it can be about crafting a message that is more relevant today than it was in the past. At the end of the day, company leaders need to be asking if their brand is working as hard as it could be. If not, then you might want to explore a refresh."

Q: This all sounds expensive…
"There is no standardized cost for branding. But, there's a lot more to it than that. We get it. Choosing a branding firm can be a bit complicated because firms tend to have varying offerings and value propositions. Branding means different things to different people and firms, because there are so many pieces and parts to a brand. Here's an easy way to think about it:
First, there are visual identity elements that define your brand like logo, color palette, graphic design elements, and typography. All are incorporated into your website and other collateral.
Second, are the verbal and strategic messaging components that speak to why you do what you do.
Third, is your brand positioning which is made up of your value proposition, attributes, benefits, and personality. It aligns with your vision and strategy.
Finally, and this is our area of expertise, there's the experiential side of your brand. It's how your brand is translated into an experience and brought to life within your walls. It speaks to both your internal and external audience.
For many, it's hard to know where to start and if you're spending your dollars wisely. It, rightfully so, makes many question Will I get better work if I pay more? How much should I spend on my business?
The question you really need to ask yourself is: What are my goals and how much am I willing to spend? By identifying your goals, you know which piece and part of branding you need. For instance, if you already have an established brand, perhaps you're looking for environmental branding to give your associates and customers a great experience when they walk through your doors."
---
Are you wondering how to elevate your space? Small or large, now may be the perfect time to consider a branding update in your space to help usher in this new era of work! Download our free Branding How-To Guide to learn the first steps in getting started: