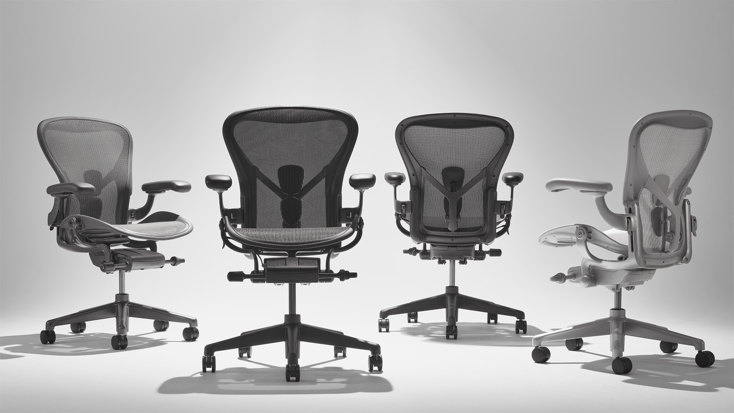 It's hard to believe that we've had the Herman Miller Aeron chair in our spaces for nearly 30 years, the ubiquitous workplace staple that quickly became America's best-selling office chair. In that time, the Aeron has been updated with advanced technology and materials, reengineered to take ergonomic excellence even further; now, this latest update brings us so much more than technical retooling.
86 million. That's how many metric tons of plastic are floating around in our oceans right now, a number that increases by 8 million each year - the equivalent of dumping a garbage truck full of plastic into the ocean every minute. As a founding member of NextWave Plastics, and with a long history of focusing on environmental sustainability, Herman Miller is working to create a global network of ocean-bound plastic supply chains with the goal of establishing these recycled pieces as a commodity, reducing the volume of plastic waste little by little. That's where the Aeron comes into play.
Now made utilizing ocean-bound plastics, or "OBP," Herman Miller is bringing sustainability to the same great look and feel of the Aeron we love. Each year, the company aims to divert 150 metric tons of ocean-bound plastic by recycling and incorporating them into the construction of the chair's body, making this workhorse of the workplace as responsible as it is comfortable!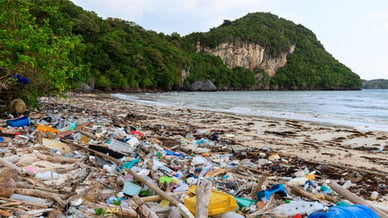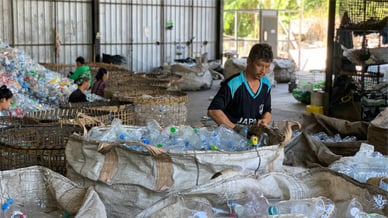 Since the beginning, the Aeron has been an environmentally conscious choice, designed with an innovative material that didn't rely on leather, foam, fabrics, and other standards of the time. Even before the introduction of OBP, the Aeron was comprised of over 50% recycled materials, making this new effort an impressive step for Herman Miller and our industry!
"We're doing more than making an environmental impact," said Bob Teasley, Director of Supply Management at Herman Miller. "By working with coastal communities around the world to harvest ocean-bound plastic, we're increasing demand, creating jobs, and boosting economies."
For Herman Miller, the Aeron is just the beginning. By integrating ocean-bound plastic into other products, textiles, and packaging materials, Herman Miller estimates that they'll be able to divert up to a total of 234 metric tons of plastic from the ocean annually, the equivalent of 400,000 milk jugs or 23 million  plastic bottles from entering the ocean annually.
In addition to Herman Miller's sustainability efforts, we're excited to simultaneously bring a brand-new variant of the Aeron to our spaces: Onyx Ultra-Matte. This true-black, long-desired color is unlike the Graphite color that graces so many of our spaces, as it brings a new shade of darkness (the darkest shade Herman Miller has ever created) that so perfectly fits in with many of the spaces we create.
Want to see the new Onyx Ultra-Matte Aeron color for yourself? Reach out to schedule your visit with us, and see how Aeron is once again changing the game!