Over 20 years in the making, a recent floors project of ours has an interesting backstory. The Ohio Statehouse needed new carpet in both the House and Senate chambers. Back in the 90s, we installed a custom woven carpet in both, designed by a historical/architectural consultant to replicate what the carpet had looked like in the Statehouse in the 1800s. As with all flooring investments, the time had come to update the carpet. But this time, instead of bringing it into the 21st century, it had to stay true to the original 19th century design.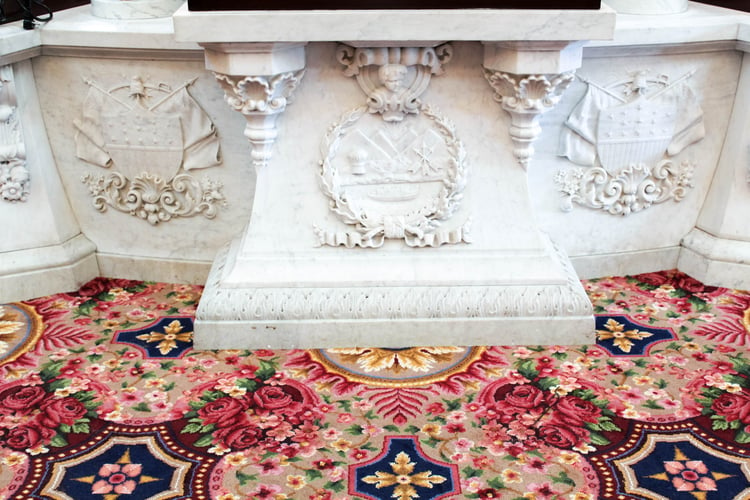 View more project photos here.
The carpet consultant from the last installation was now out of business and we had to come up with a creative solution. We scoured the globe in search of a manufacturer that could make this unique carpet design, and we found our match in Ireland. The newly updated carpet in the historic space was tweaked to increase the authenticity of the pattern from the 19th century and contains 29 different colors in an intricately patterned design. The most interesting part? The person who installed it this time around had also done so two decades ago!