We've had the opportunity to create branded environments for two of Michigan State University's athletic teams - football and hockey.
Potential football recruits who come to MSU's Spartan Stadium enter through Gate G. The university wanted to create an exciting entrance for these visitors. The space had to express the history and excellence of the MSU football program, while leaving a lasting and positive impression. Our experiential design solution was to create larger-than-life images on the walls to depict the team's infectious spirit and allow recruits to easily see themselves as coveted Spartan Football Players. Using the MSU style guide, we were able to maximize the visual impact of the Michigan State University brand and turn visitors into team members.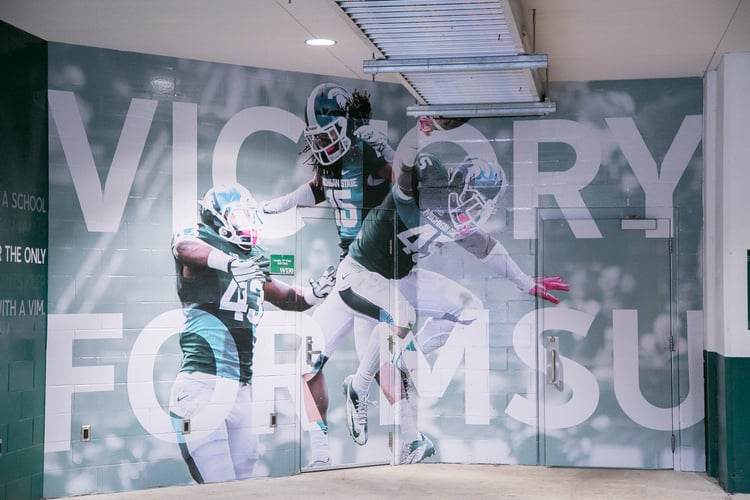 View more project photos here.
We also teamed up with a new hockey coach who previously played on one of MSU's championship-winning hockey teams to help him create a premiere program. In the hockey locker room area, it was dated and dark. We brightened up the space and gave it a modern feel. As an area in transition, we created as many movable pieces as possible to help keep costs down. We displayed the storied legacy and rich history of the team over the years through powerful imagery and statistics, drawing in new talent and bringing a sense of pride to players today.