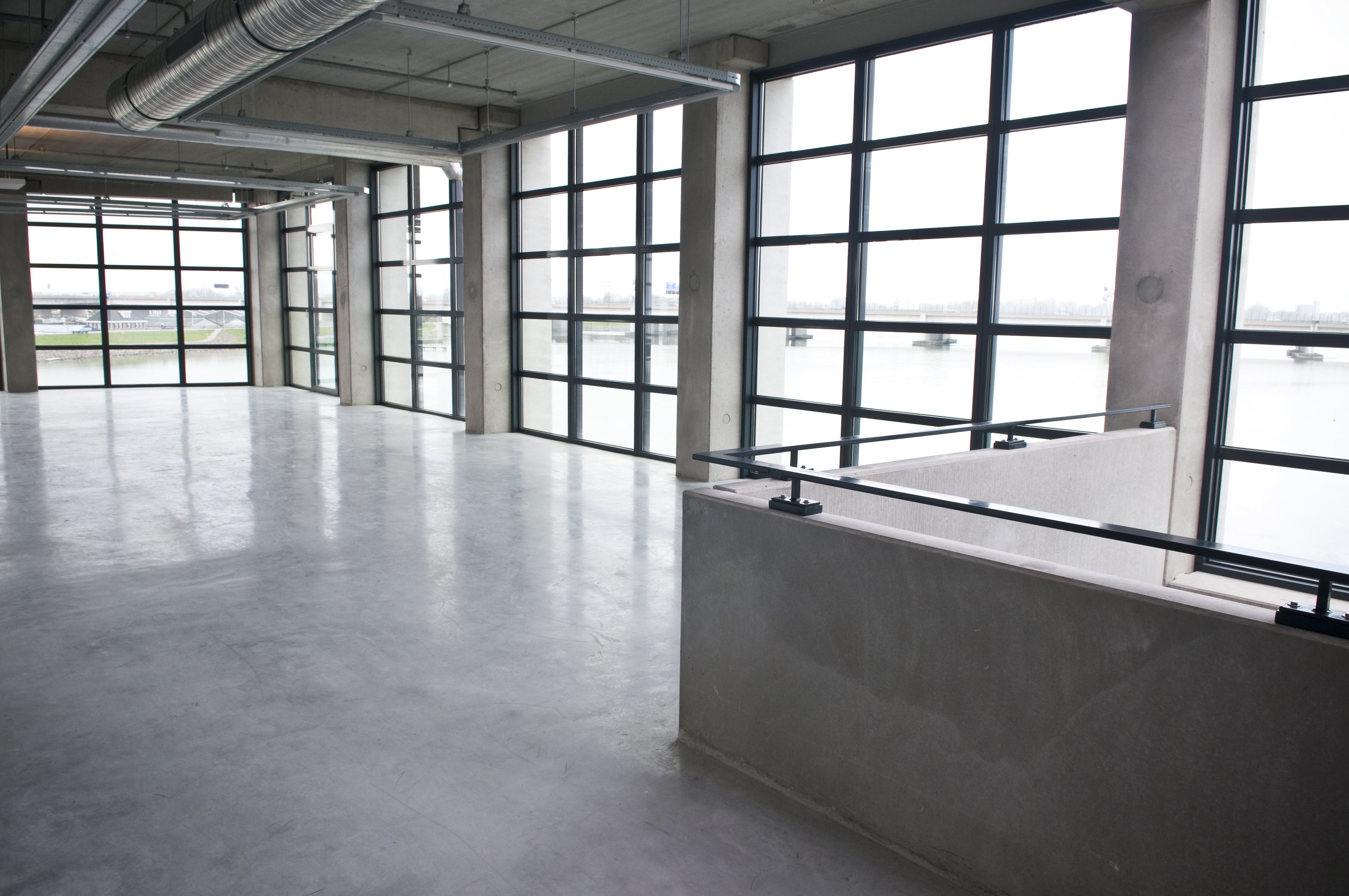 Concrete floors are longer-lasting, easier to maintain, and open up a world of design possibilities compared to alternative flooring choices.
Polished concrete floors allow for gorgeous designs in just hours, and beautiful epoxy coatings and stains can make any color, design, or style you want within reach!
But is this trend headed the way of the dodo bird?
There's a reason that new grocery store around the corner from you has a concrete floor instead of polished tile or linoleum. It's the same reason the new craft brewery downtown features a concrete floor, or why that new boutique hotel welcomes you with a beautiful polished concrete floor.
In addition to concrete being a greener choice, it's longer lasting, easier to maintain, and opens up a world of design possibilities compared to alternative flooring choices. Polished concrete floors are increasingly becoming the norm in new spaces, as more designers find its versatility, reliability, and simple beauty to be ideal in many different applications!
Of course, the relatively low cost of installation and continued lower costs of maintenance are making it a clear choice for those looking for durable, more cost-effective choices, and the market is responding accordingly. In fact, the US Concrete Floor Coatings market is projected to be a $1.15 Billion industry by 2025 (rising about $400 Million from today's market evaluation), and it's only going up from there!
Plain and simple, polished concrete is the SMART choice:
Sustainable:

It's green and durable with many eco-friendly features. By polishing existing concrete, you're saving energy and eliminating materials like tiles, hardwood, and carpeting.

Modern:

It has a minimalist, industrial feel/vibe. The clean, simple surface looks great in any space, making it a versatile choice for architects and designers.

Allergen-Free:

Because polished concrete is naturally hypoallergenic, it eliminates the allergens that could build up in carpet or other flooring, helping your customers or family breathe easier.

Reliable:

Maintenance is simple once the floor is polished and sealed. Simply mopping it once a week will keep it shining for years to come!

Transformative:

This practical flooring can turn any space into the designer's dream with endless color variations and design options – even trowel-cut patterns right into the floor.
Whether you're thinking of making your dream garage floor or planning a build-out for a new restaurant, polished concrete floors are here to stay. Curious how they could improve your space? Reach out to us for your free consultation, and discover just how easy polished concrete can be to make your space (literally) shine!