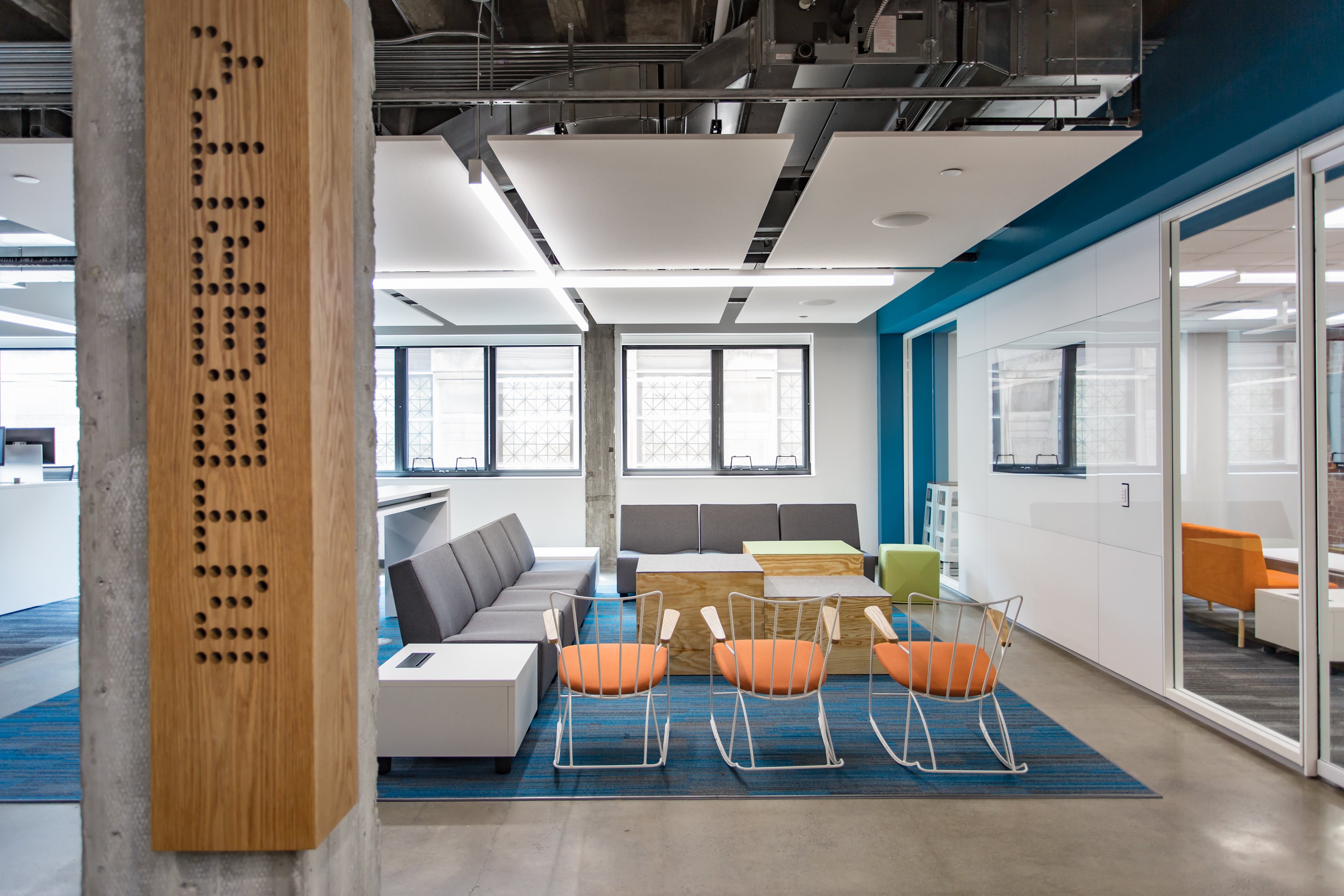 A great interior space considers both physical and human elements. A great interior design professional uses their creative eye to evoke physical emotions and harmonize elements within a space. These three trends are becoming more prevalent than ever, even if they may not be new!
1.) Storytelling
It's becoming more important than ever to tell your story. For instance, if an interior designer is helping a commercial organization, they will use the company's culture as a guiding factor to create a dynamic space. It should inspire both employees and customers to have an affinity for your organization. Your story not only makes customers want to work with you, but it also assists with recruiting and retaining a talented workforce in an increasingly demanding global market!
2.) Adaptive Reuse
One of the newest trends is actually old. Adaptive reuse is taking something old and making it new again. It's the process of taking dilapidated buildings and making them modern, while preserving their history and architecture. In the span of a decade, there have been over 40,000 adaptive reuse projects in the US alone. Many interior design experts are helping to ignite this trend, because it's sustainable and brings a rich history to life.
What's spurring this increasingly popular movement? A lot of major inner cities throughout the US are seeing an increased number of people who desire true urban living. It's exciting to take an old shoe factory, for instance, and turn it into luxury condominiums. Residents of such places love the character and history without having to sacrifice modern technology.
3.) Artificial Intelligence
Artificial intelligence (AI) software is expected to grow to a $60 billion industry by the year 2025. Interestingly enough, the interior design community is no exception to this. Although design is widely considered to be more creative than technical, designers are seeing the benefits of AI. They're using AI as a way to communicate better with their clients. By taking advantage of efficiencies with planning, ideation, and even project management, it streamlines communication. AI can even be used to give virtual tours via virtual reality or augmented reality to ensure the client and designer are on the same page.
Even if you have a creative eye, interior design experts are there to help you see new possibilities you may not have considered. Given the trends that are growing in 2020 and beyond, it seems anything is possible with imagination and the vision to make it happen.