A 2018 study from FMI Corporation entitled "New Day, New Mindset: Rethinking Offsite Construction" shows just how dramatically things have changed for prefab construction in the past three years. In fact, 61% of survey respondents think that today's offsite construction environment (which includes prefab construction) is different than in 2014. The top reasons for this change are the skilled labor shortage on the job site and increasing pressure on both project costs and project schedules.
Today's construction projects are getting more complex, and we've come to expect that most projects will be neither completed on time nor on budget. Not to mention, the Engineering and Construction sector is experiencing a labor-constrained market. Offsite construction has existed for years, but it's now being given a closer look as a way to deliver projects faster, cheaper, and more safely. Despite the benefits, only 38% of respondents have a high level of acceptance for offsite construction.
Innovative companies that are pushing for prefab construction achieve better results through greater collaboration and transparency in their projects. These companies are entirely rethinking how construction projects can be delivered and turning the industry on its head. Rather than viewing offsite construction as a disrupter or threat to more traditional methods, they're embracing the new reality of the built environment and benefiting from it.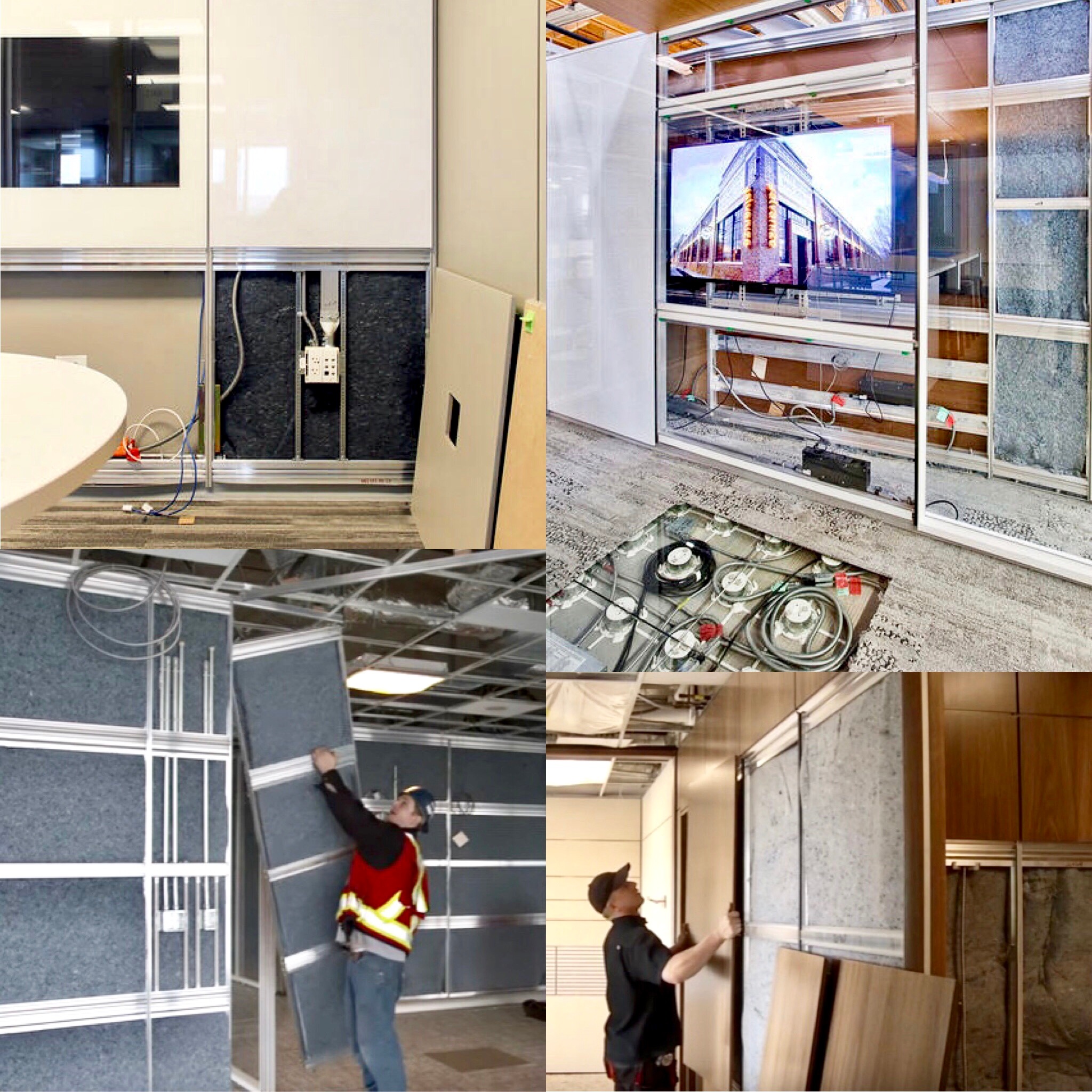 There are lots of benefits to prefab construction, with some of the most notable being that it reduces the time to project completion, reduces costs (including total installation costs), and improves worker safety. As FMI's study found, most construction owners perceive high levels of effectiveness for their offsite construction projects, but they use these manufacturing methods less than 50% of the time.
The study indicates that offsite construction isn't applied more often because of a lack of awareness of what it is and a misunderstanding of how it's applied. When it comes to DIRTT, a prefab construction company pioneering this evolving industry, here are some of the facts:
Quotes are prepared and received three times faster
Cost certainty is a reality with accurate, real-time budgets (not estimates)
Revisions are reduced by 75%
The need for mock-ups is eliminated
There's a less than 1% error rate thanks to advancements in technology
Projects are delivered in three to four weeks instead of 12
The convergence of design and construction functions and the integration of technology into the process are making for an exciting and promising future for offsite construction. Removing old stigmas and allowing for fresh thinking are the keys to success in this brave new world.
Source: 2018 New Day, New Mindset: Rethinking Offsite Construction; FMI/CURT/CII Offsite Construction Owner Survey