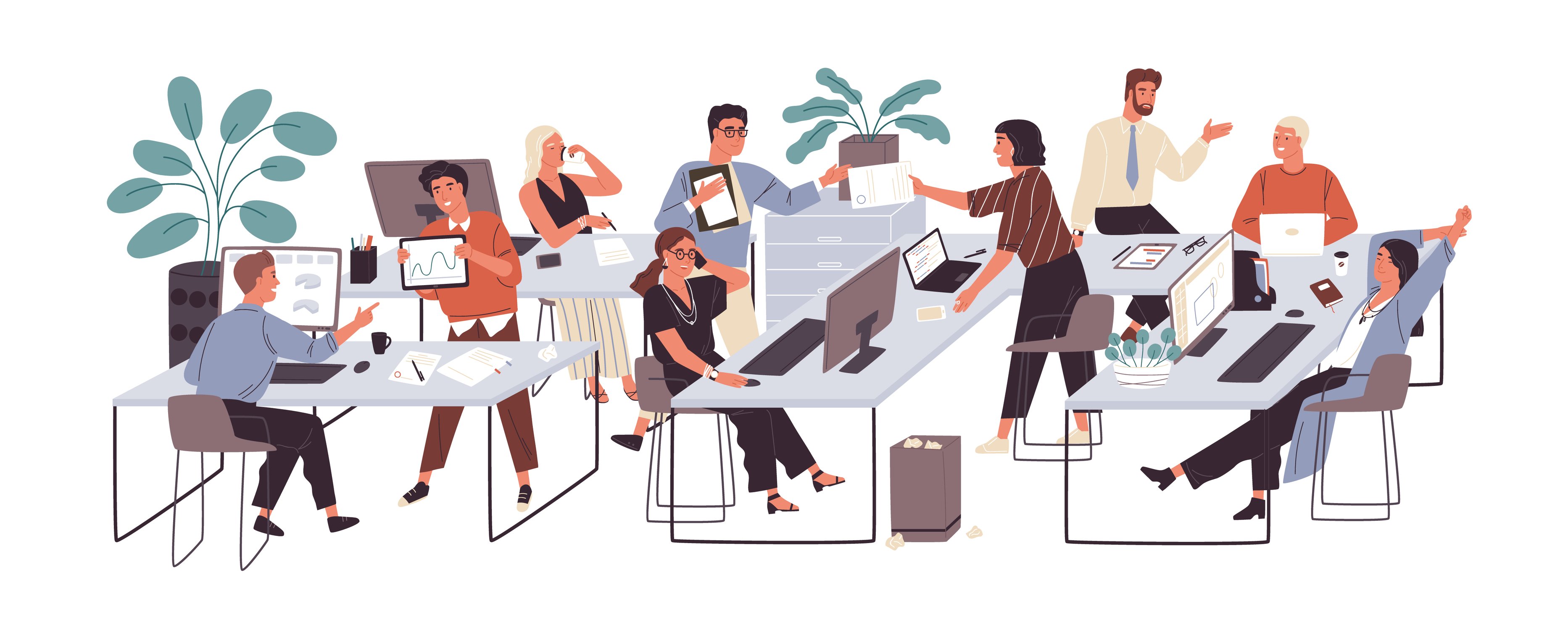 The way your office looks and feels sends a powerful message. It's your billboard in Times Square. It's your Super Bowl commercial, and it broadcasts your story to everyone who walks through your door, especially your employees.

It includes everything from the layout, to the furniture and floors and the overall branded environment that includes signage, messaging, artwork, and more.
Because your workplace announces who you are through meaningful design elements, it gives people an immediate sense of your purpose – your "why."
When done right, your workplace reflects who you are and what you do. It will build a stronger connection between your people and the purpose of their work. When your environment is welcoming and inspiring, it tells potential employees and customers that you take your relationships with them seriously.

In fact, Herman Miller recently did a survey of Living Office research partners before and after their workplace design. What they found was incredible. On average, people had a 40% increase in positive feelings towards their companies after their workplaces were redesigned to express their brands.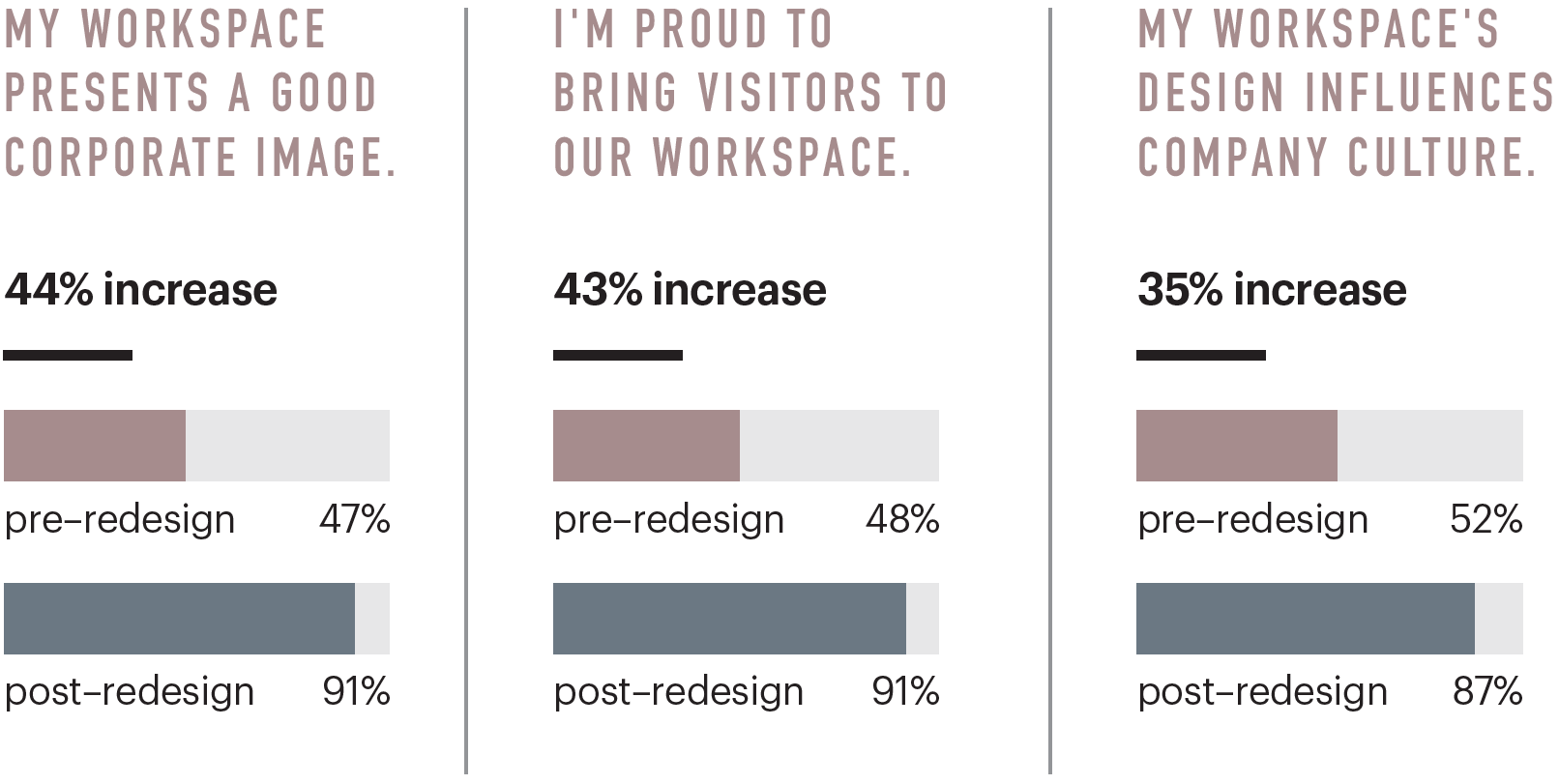 If this sounds good to you, there are a couple of ways you can achieve the same results. First, look to proven methods like Herman Miller's Living Office placemaking approach to building your brand awareness through your environment. This approach can help you identify what's right for your story. For instance, is it creating a workplace that expresses your creative character? Is it important to have settings for quiet conversations?

It begins with a discovery process in which you go through a workshop and identify your character, activities, and purpose – who you are, what you do, and why you do it. You can also do on–site research with observation and in– depth surveys among leadership and staff to gauge how well your workplace supports your work and brand.
This blog post is an excerpt from the most recent edition of our award-winning publication, Great Spaces. Download your FREE copy to continue your read of workplace pride, and see the true impact a space has on your organization!