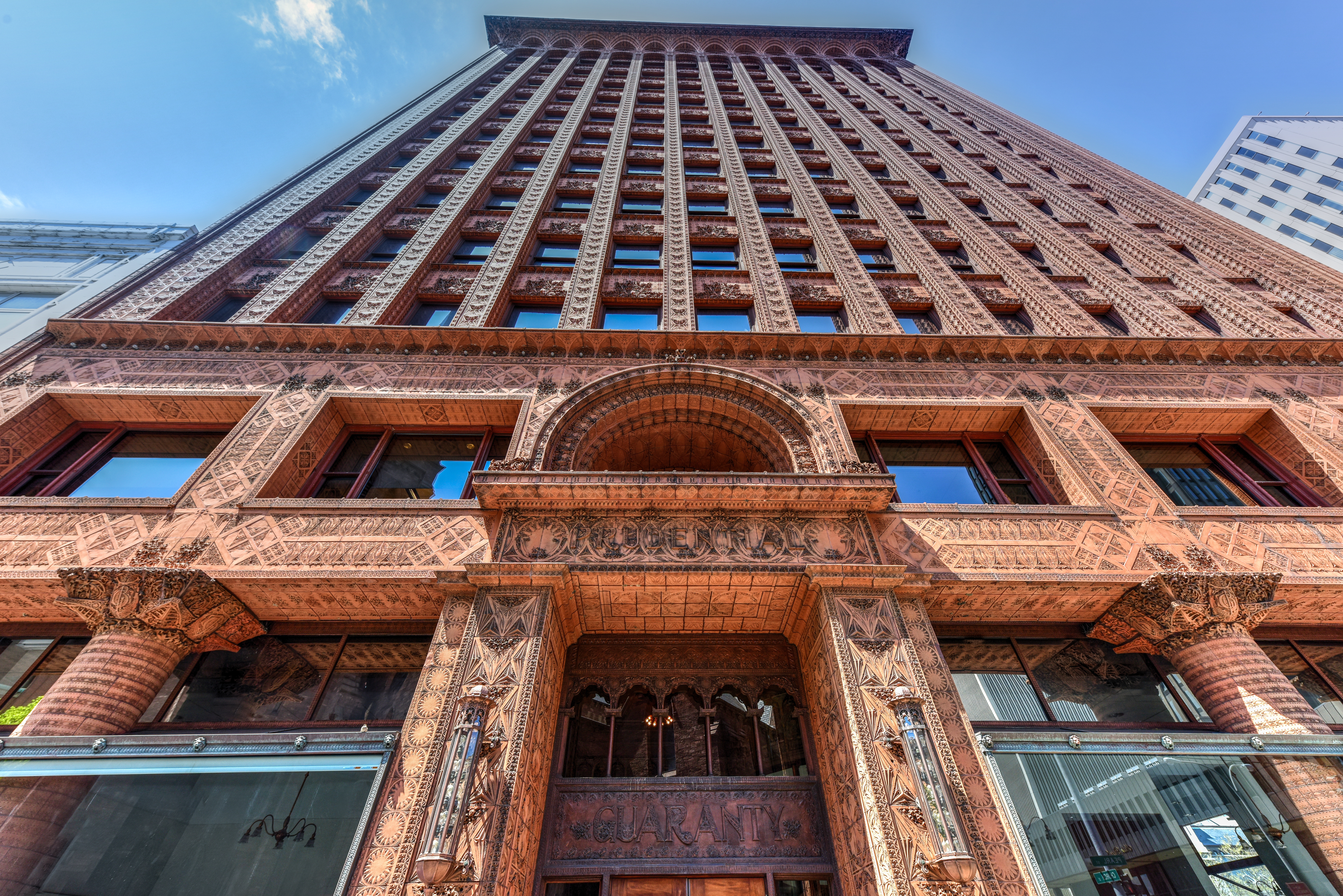 "Form (ever) follows function" – it's the mantra that pioneered and championed much of 20th-century architecture and design language, and it means that the design of a building will be reflective of its purpose or function. Focus on the function of the building, and let the design be determined to fit.
With adaptive reuse claiming many of the buildings designed by this principle, cities across the country are experiencing a resurgence of historic downtown work spaces, revitalizing old buildings (and communities) to make breathtaking work spaces, offices with historic charm and character that newer buildings simply can't replicate.
However, these old, historic buildings can often come with some unexpected costs and surprises that differ from a typical newer-built space. Here are four of our tips and tricks when considering an older building to make the most of your organization's space!
1.) Acoustics
Hardwood floors: they can age like fine wine, but hardwood floors, tin ceilings, and exposed brick/tile can have an unexpected effect on your space: noise. These hard materials can't soak up sound the same way carpet and other fabrics can, so how can you have your beautiful space and hear in it, too? Acoustic tiles and furniture accents (using textiles) are a great way to start, as these will soak up sounds and prevent distracting noises from bouncing around your space.
Another great option is Sound Masking, a tremendous technology that can create a world of difference in a noisy space. Using speakers above or near the ceiling, the system works by emitting almost imperceptible sounds that are frequently confused for air conditioning; these sounds, however, are engineered to mimic the same range of sounds you'd typically hear in an office, like conversations, phone calls, keyboard clacking and other office sounds, etc. By "doubling up" on this range of sounds, it makes noises less distracting and easier to tune out, actually lowering perceived volume and increasing productivity in noisy spaces.
2.) Floorplans
If an open concept space is something that's important to you, understand your floor plan and its challenges/limitations before you get too far along. Old buildings (especially if the building was originally a residence or not designed to be a work space) were often made with smaller, defined rooms, not the vast open spaces that many in today's workforce have come to expect. While it is possible to retrofit old buildings to work for your needs, it can be more costly to do this, considering load-bearing walls that will need supported and antiquated electrical/plumbing that will need updated, among other things. When thinking about your use for a historic space, start thinking well in advance about your ultimate vision, and work with your design team and inspectors to know what challenges you may face when executing your build.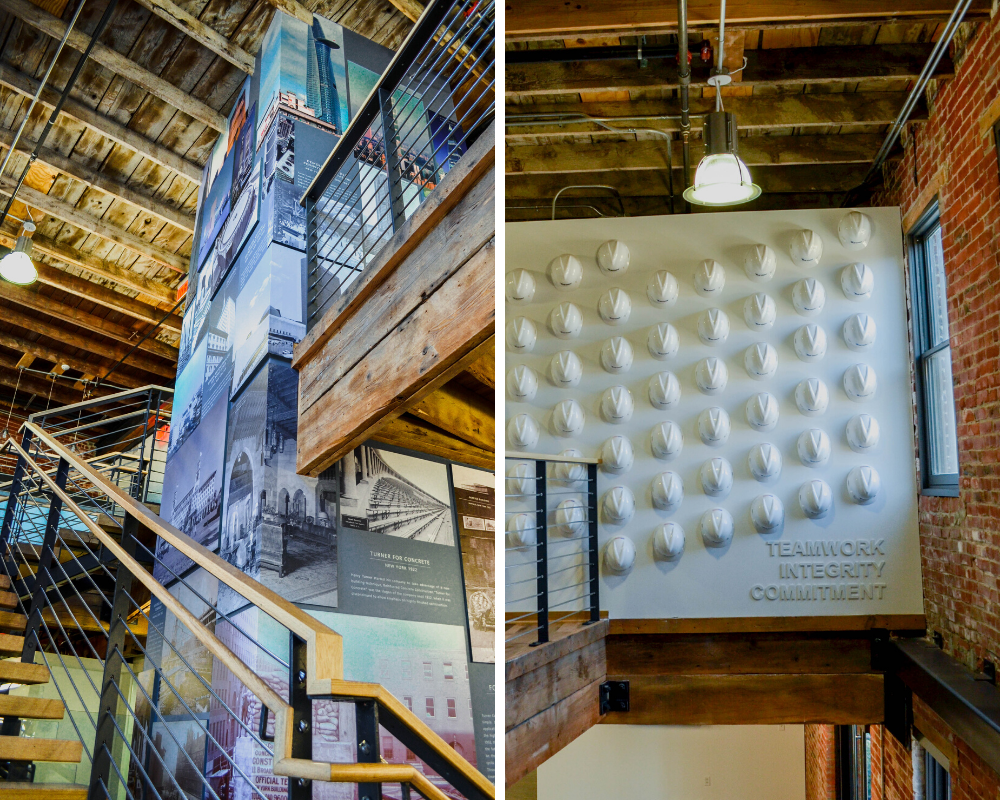 3.) Bones of the Building
How old is your building? Knob-and-tube wiring, lead paint, heating/cooling systems and structural stability – there are many considerations about a historic space that can seriously impact the cost of renovation and build-out. Make sure your team fully inspects, makes plans for, and understands the scope of the space before signing on for hefty renovation bills and unexpected costs later on down the road!
Another item to check is the building's physical location – whether or not it sits in a designated "historic district" or zone that oversees community development. While these districts can keep a community's charm and history alive, many require any sort of changes to be approved before work is done, which can slow down your process and potentially inhibit your creativity and design. An easy way to find out if your building falls under a historic district is to check with the county auditor or zoning department to verify.
4.) The Build-Out Process
How will you be building out your space? Traditional construction methods in an older space can add up, especially as demolition reveals hidden surprises, and with such a serious shortage of skilled labor, your timeline and budget can both quickly fly out the window. Fortunately, there is a solution to build out your space on budget and on time!
Prefab interior construction combines the best of both worlds to make beautifully custom designs without the delays and headaches of traditional drywall construction. Interchangeable panels that can be moved and adjusted as your company changes is not only a smart investment, it's a way to manage budgets and plan for the future. Because it can take just weeks to do a full build-out, it's a great way to construct in a pinch, and because you know the cost for the components upfront, you don't just have a "rough estimate" on total – you have a true, accurate quote. What you see is what you pay, and the design opportunities are limitless!