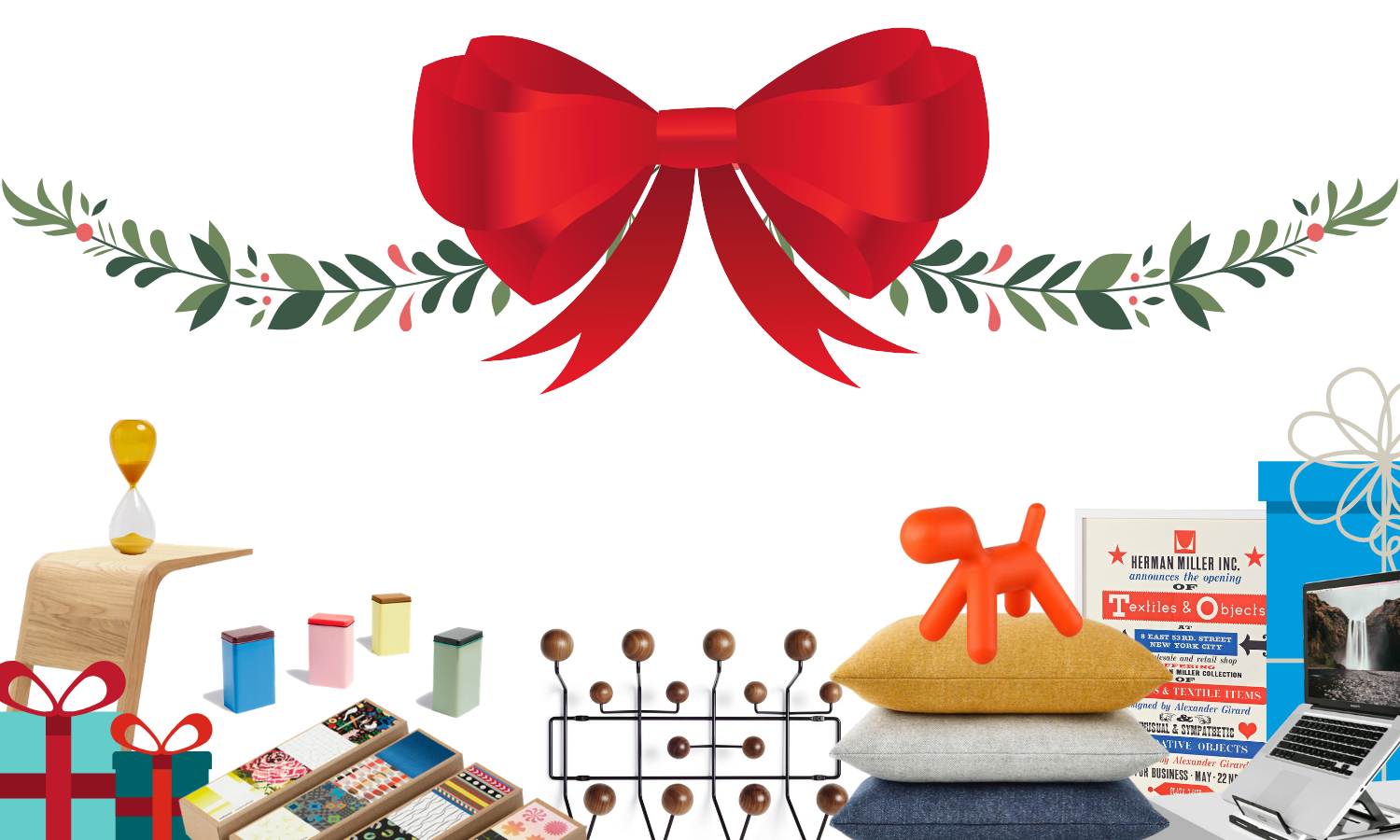 Looking for the perfect gift this holiday season for a client, associate, or even yourself? From laptop stands to the coolest coffee tins, we've got you covered with nine of our favorite additions to any great space.
1.) Laptop Stand
We love this laptop stand because it raises it to the correct height to be eye-level when you use a keyboard and mouse. What's even better is it's so convenient and lightweight that it folds flat for easy storage and you can carry it wherever you go. It can even be used to make double monitors if you place it adjacent to another monitor. There's so much to love about this stand!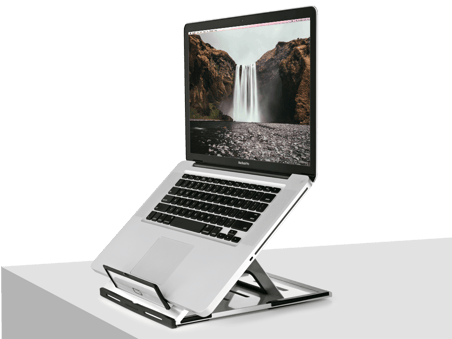 Starting at $104
Available from Colebrook Bosson Saunders
2.) Eames Hang It All
This stylish organizer is great for kids and adults! Whether you choose the colorful spheres or an elegant dark blue maple, this hang–it–all is a classic and sure to add style to any room.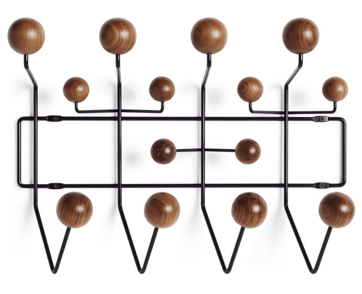 Starting at $195
Available from Design Within Reach
3.) Textiles and Objects Poster
Herman Miller's Textiles and Objects shop opened its doors in Manhattan in 1961. Alexander Girard designed this advertisement, which is screen printed and also available framed. In Girard's hands, advertising is certainly rising to the level of art, and we love the retro–chic look!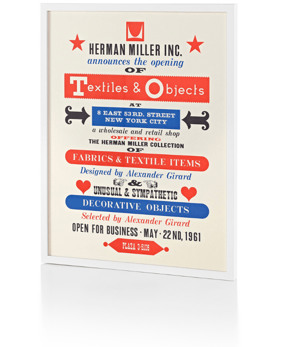 Starting at $119
Available from Herman Miller
4.) Geiger Textile Pillows
It's easy to add an accent color or a simple touch of comfort with these versatile textiles. More than 30 patterns are available each in multiple colors. These duck feather– filled beauties add a touch of class and style to your living space.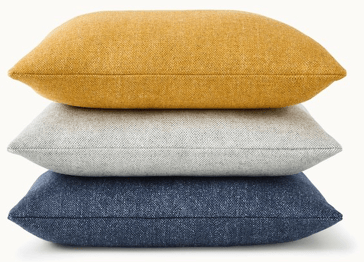 Starting at $171
Available from Geiger Furniture
5.) Riley Table
Comfortably work from anywhere with this sleek, functional table that can be added to any environment. Available in solid oak or walnut, it's built to slide easily over benches, sofas and more.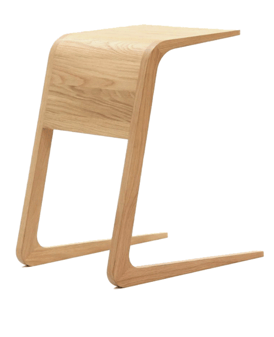 Starting at $1,163
Available from naughtone
6.) Hay Sowden Coffee Tins (set of 4)
Designed by George Sowden, these coffee tins are a colorful addition to any kitchen. The tinplate container has an airtight lid that works well with coffee and other dry goods. They can even be used to hide your holiday cookies, but we can't guarantee you still won't eat them!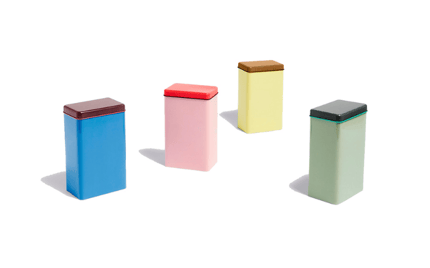 Starting at $32
Available from Hay
7.) Maharam Memory Game
This family–friendly memory game is the perfect gift to cozy up to the fire with and have some fun. These beautifully designed images come with two sets of 36 cards.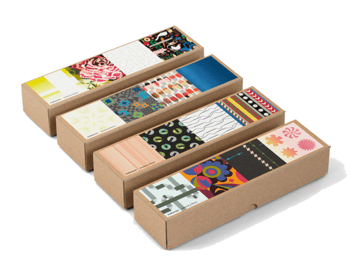 Starting at $32
Available from Maharam
8.) Time Hourglass, Large (30 mins)
Designed by Hay, this lustrous hour glass is available in multiple colors. This hourglass is a modern twist on a centuries–old invention of the sand glass clock. It's as useful today as it was when it was first designed because of its simple design.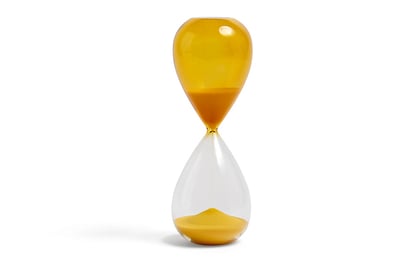 Starting at $30
Available from Design Within Reach
9.) Magis Puppy
Whether this pup is a functional seat or a playful sculpture, this lovable addition is sure to make anyone smile! Available in orange and white, this puppy is looking for a new home for the holidays this season.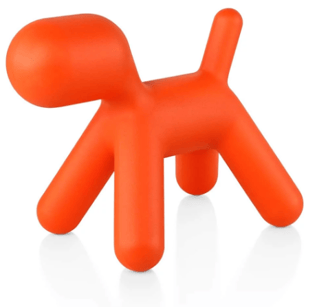 Starting at $95
Available from Herman Miller