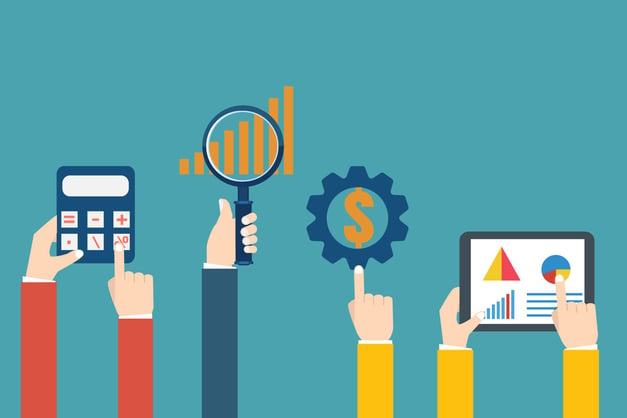 Sometimes when it comes to our own workplace, we think everything is perfect about it. To be objective about it can be a hard pill to swallow.
The truth is, many workplaces could probably benefit from a comprehensive evaluation when it comes to the way they use their space. It's about the entire way the area is configured, from furniture placement to department organization.
Auditing your workspace is about saving money and maximizing resources, while fostering an environment that promotes employee happiness. By evaluating a space, such as looking at the cost-per-use of the overall square footage, companies can maximize their spend and plan for future growth.
It's easy to see why audits are beneficial, but knowing where to start can be overwhelming for anyone. Here are three tips to help you pefect workplace audits:
1. Identify what type of audit you need. The simple truth is, there are a lot of audits that can be conducted on your workspace. Knowing where to start can be half the battle. Are you trying to determine if your office furniture promotes employee wellness, represents your culture, or helps you attract and recruit Millennials? By narrowing down what type of audit you need, you'll have a baseline to collect data and to measure against once your organization has implemented changes. If you're not quite sure where to start, a professional group can help by assessing your needs.
2. Think about the work space holistically. How your workplace uses space can be interpreted differently. Some think about the physical work area, while others may think of the mental space. Think about the collaboration and conversations that occur to ignite creativity and improve processes. Does your space reflect that? Do employees feel empowered in their environments to think differently? Do they capitalize on the advantages of working in a space that fosters such a system? Thinking about the workspace in a different context can help you maximize the return by doing an audit.
3. Understand how technology will impact your audit. When conducting an audit in today's workplace, understanding the impact that technology can have on a space is vital. Whether it's the actual use of technology to understand how your space is used or how technology is integrated into employees' workspaces is crucial. The role of technology within your organization can play an integral role into the outcomes you may see in audit.
While a workspace audit may not solve all of organization's concerns, it can certainly be a dialogue springboard for any organization experiencing change management. To learn more about workplace services at Continental Office, click below.