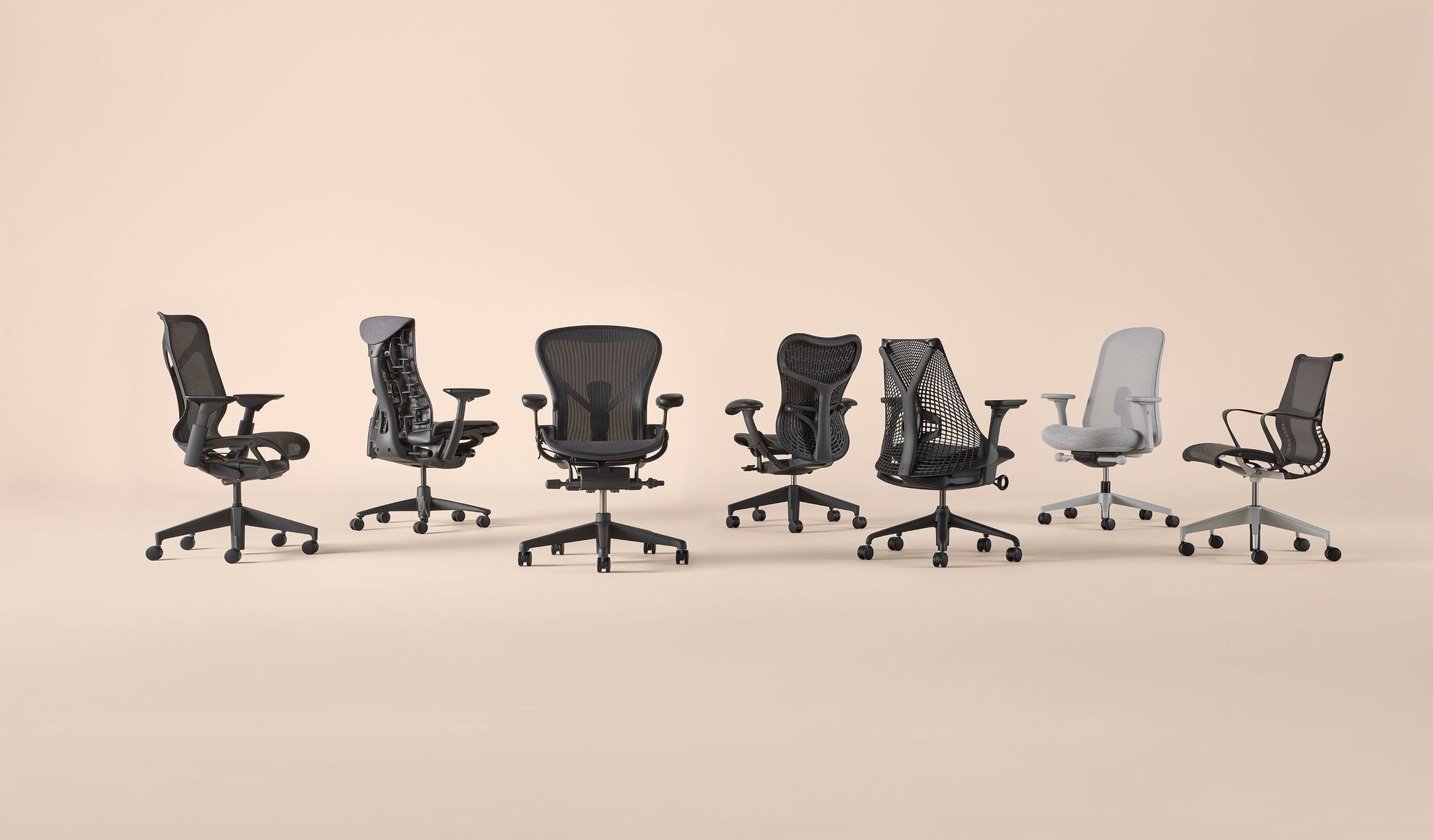 We know that a comfortable, supportive seat can make a world of difference in our work. In our April 2020 survey, 73% of respondents said they would be more comfortable working from home with an ergonomic set-up (proper task chair, monitor arms, etc.), and if anybody knows about the impact and importance of an ergonomic chair, it's the team at Herman Miller! For decades, they have been researching and working with healthcare professionals to craft the most ergonomically designed workplace products and solutions on the market today, and their Performance Seating line is the latest, greatest collection of task chairs yet.
Performance Seating from Herman Miller is a collection of high-productivity, long-lasting, powerfully ergonomic chairs, including chairs like the Aeron, Embody, and Cosm. All of the Performance Seating chairs have been designed specifically with ergonomic function in mind, meaning they keep you more comfortable and promote greater overall health (improving vascular function, reducing impact on pressure points, etc.) while using them. Compared to simpler, more basic chairs, Performance Seating options support your body in a way that causes less muscular fatigue and keeps you more comfortable for longer periods of time, keeping you feeling and working better!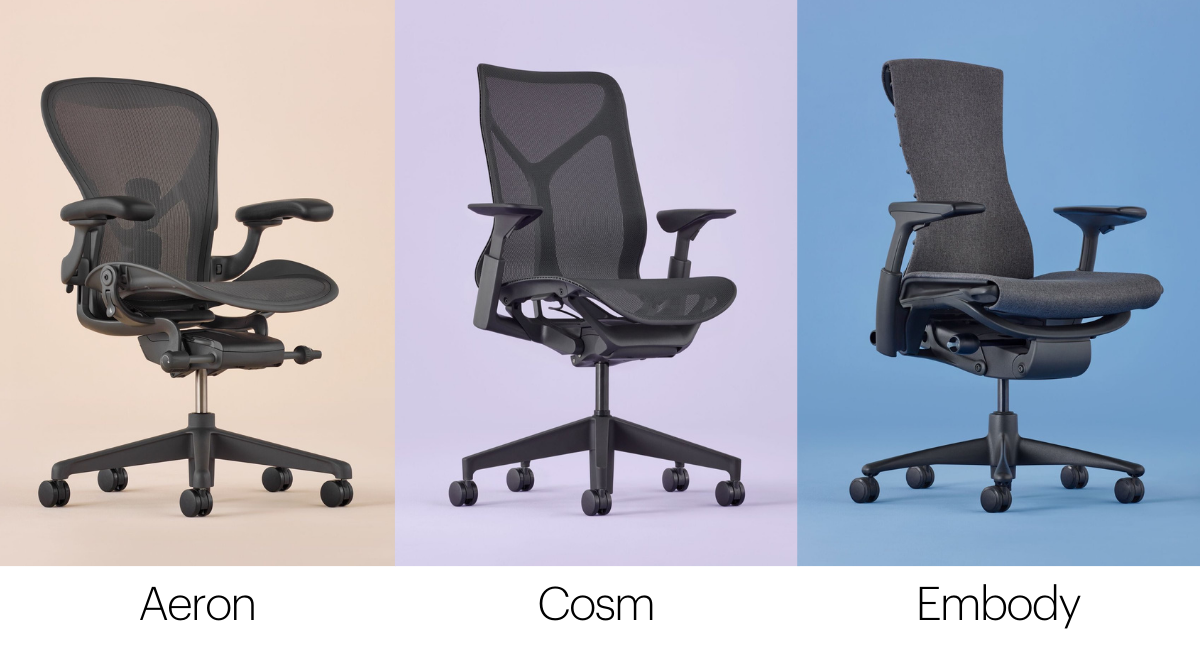 "Just as the mattress industry has done a great job of educating the general public on the benefits of a good night's sleep, our goal is to drive home the science of sitting well – and how the effects of research-driven ergonomic solutions ultimately improve one's well-being and day-to-day performance," says Debbie Propst, President of Herman Miller Retail. It can be easy for some who have traditionally worked in an office space to take their chair for granted, but as many who are new-to-WFH this year can attest, a comfortable and ergonomic chair can make all the difference!
The future of work is flexible, and the distributed work model (where work doesn't just happen in one location) is growing massively. Don't sacrifice on ergonomic comfort and holistic wellness just because you're not in the office! Explore the Performance Seating line from Herman Miller, and come test drive some of these amazing chairs to find your perfect seat!