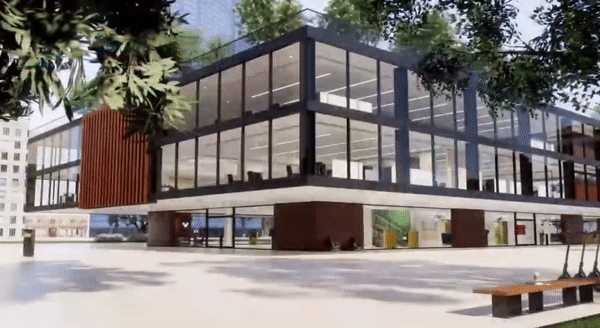 What does tomorrow's workplace actually look like? We've heard from leaders and read the research (including our own!) to help answer that question, but with greater technology coming every day and a better understanding of our current environment, we're doing the same thing that our workplaces of tomorrow must do: adapt.
It's the flexibility that our workers desire that's shaping the workplace of tomorrow, and thanks to the forward-thinking team at Herman Miller, we're now able to see for ourselves how adaptable, flexible spaces can provide the working environments we now need!
Meet Sulaco, Herman Miller's fictitious company of the future. Sulaco was designed specifically to showcase how a company can create the environment workers need - working from multiple different locations (and in various ways), though still comfortable, productive, and connected. Combining research and industry demands, Sulaco brings choice, technology, and a defined purpose to the office tomorrow. Check out some of their core principles at work, and see how Sulaco embodied them in these visual renderings:
Distributed Ways of Working

One of the largest changes we've seen this year is a greater prevalence of working from different places and at different times, empowered by both technology and a space that can support it. "Even though these aren't newer concepts, they've been greatly accelerated due to the pandemic," said Henry Ramos, a Herman Miller Territory Manager in the United States who has been following these trends and changes for years.
Sulaco shows us what this multi-location approach can look like, comprised of the main headquarters, the community office, and the home office. Not every worker will follow the same path or have the same needs, and by providing spaces that benefit each style of work and job function, they're promoting productivity and flexibility for the employee - helping them to work their best!
The Value of the Office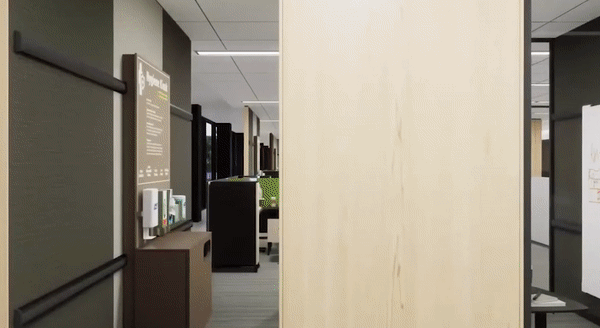 Even through a trying year, we know the physical office still has great value and purpose for tomorrow's workers. It's a "come together" space, a communal working environment that's great for larger meetings and collaborative projects. It's home to larger company resources, greater technology, and the kinds of spaces that WFH offices and small rooms just can't replicate. You're refining and building your culture, supporting individual focus, and facilitating intensive teamwork in a space that enables great work.
Beyond the physical elements, we know that while some workers prefer to work remotely or to have the choice, others prefer to work in the larger, traditional office. By providing drop-in desks that are welcome for anyone's use, larger private offices, and everything in between, your physical office creates the kind of environments that all of your employees need to work their best.
WFH Experience

The home office of tomorrow's worker won't be a dining room chair at an old table. As more and more employees incorporate a work-from-home element to their way of work (whether full-time or part-time), the focus is creating a rich environment that promotes a different kind of productive working from the large, traditional office. While the office is great for collaborative work and meetings, the home office is suited for heads-down, high-productivity work with many of the same resources and ergonomic comforts as the office; it's the "get down to business" space that also gives comfort and the most flexibility to the employee!
Sulaco knows that their teams are, first and foremost, comprised of "people" - doctors' visits happen, and quick breaks for childcare or running a fast errand during the traditional lunchtime all give increased flexibility to their employees' schedules. With no commute to worry about, the WFH Experience often leads to increased schedule flexibility, all while yielding the same or higher average productivity than a solely-in-office way of work.
In all, the way of work isn't just "changing" - it's already changed, and like Sulaco, we're adapting and providing the right kind of spaces to empower the best work from our teams. If you're wondering how to get the most out of your current space and keep your teams going full steam ahead (in-office, from home or other remote location, or from a combination of places), we've got the resources and research to help you make the best moves for your organization. Reach out to see how we can help you create a stronger tomorrow!
---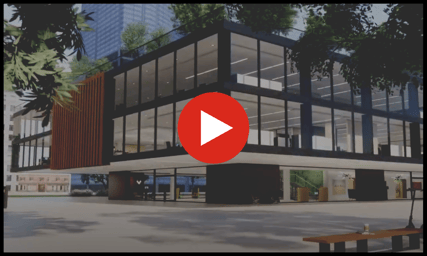 Watch Herman Miller's full video about Distributed Ways of Working Here!