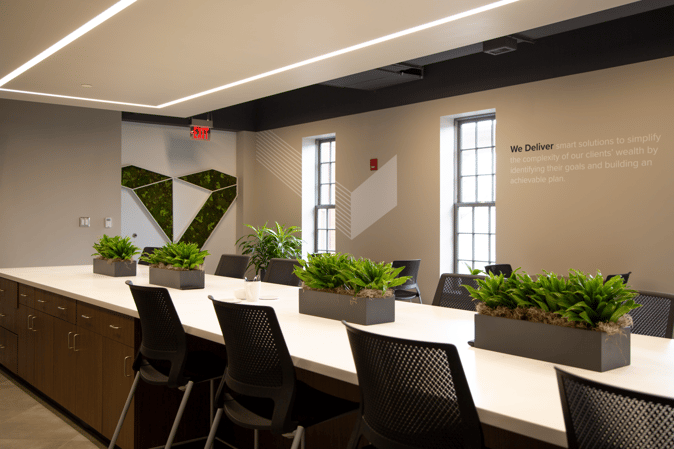 "Clear Vision. Smart Solutions." That's the slogan of Venture Visionary Partners, a wealth management firm with a beautiful new space in Sylvania, OH - a space in which that slogan shines inside and out! The number of smart solutions and integrated technology is unparalleled, with glass walls that become opaque with the flip of a switch to top-notch teleconferencing equipment and screens galore. With modern, ergonomic furniture and gorgeous branding in nearly every room, Venture Visionary Partners is able to have their space tell their story in an environment that's as comfortable and purposeful as it is beautiful.
We were eager to help create this space for them, joined by Craig Pickerel of PMBA Architects and Buffy McConnell Interior Design. Check out the photos below to take your own tour through this space, and see some of the amazing technology, furniture, branding, and impeccable design throughout to get some inspiration for your space!
---
(1/20)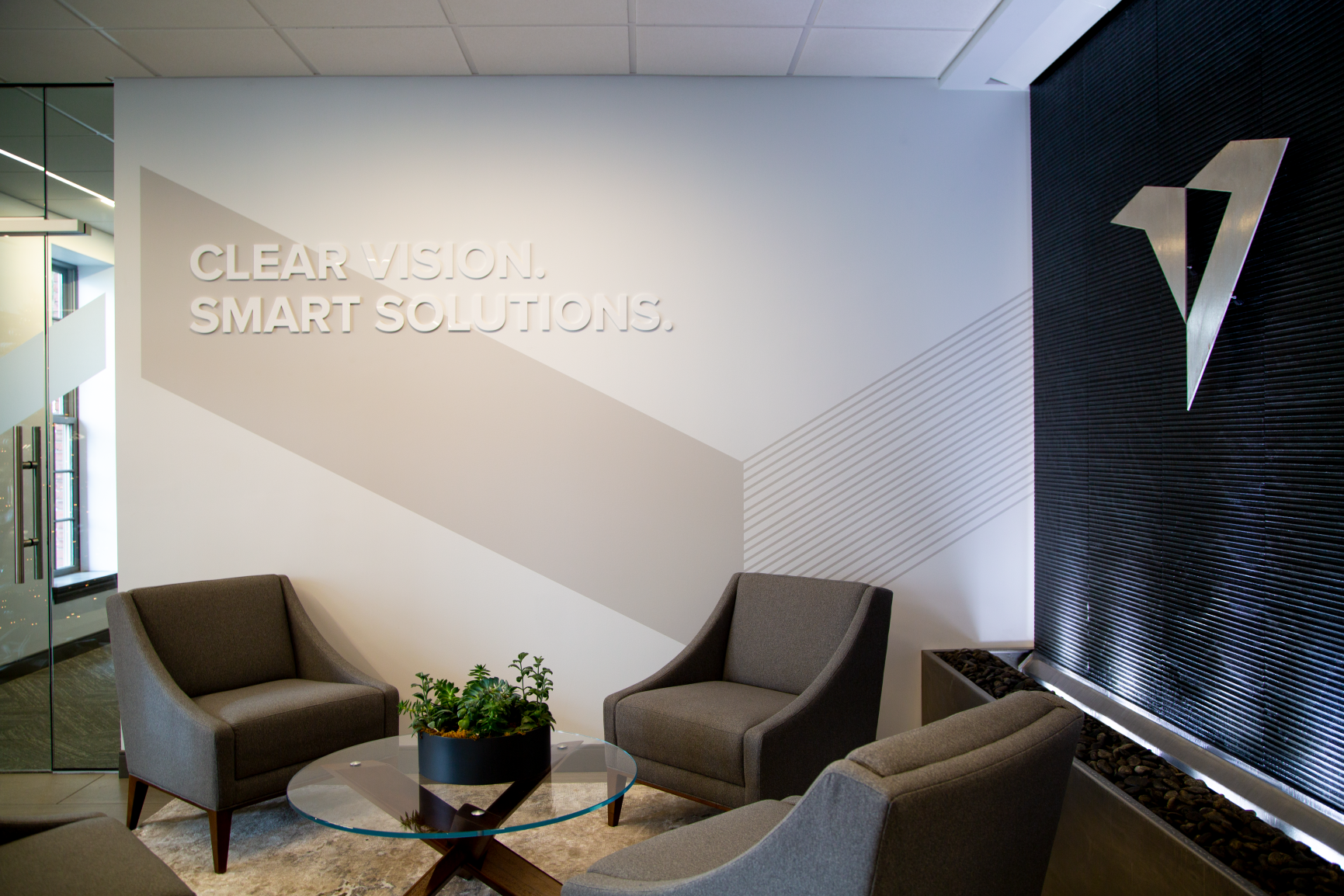 Throughout the space, custom branding applications on the walls (including graphics and bold text installations) help tell the story and values of Venture Visionary Partners.
(2/20)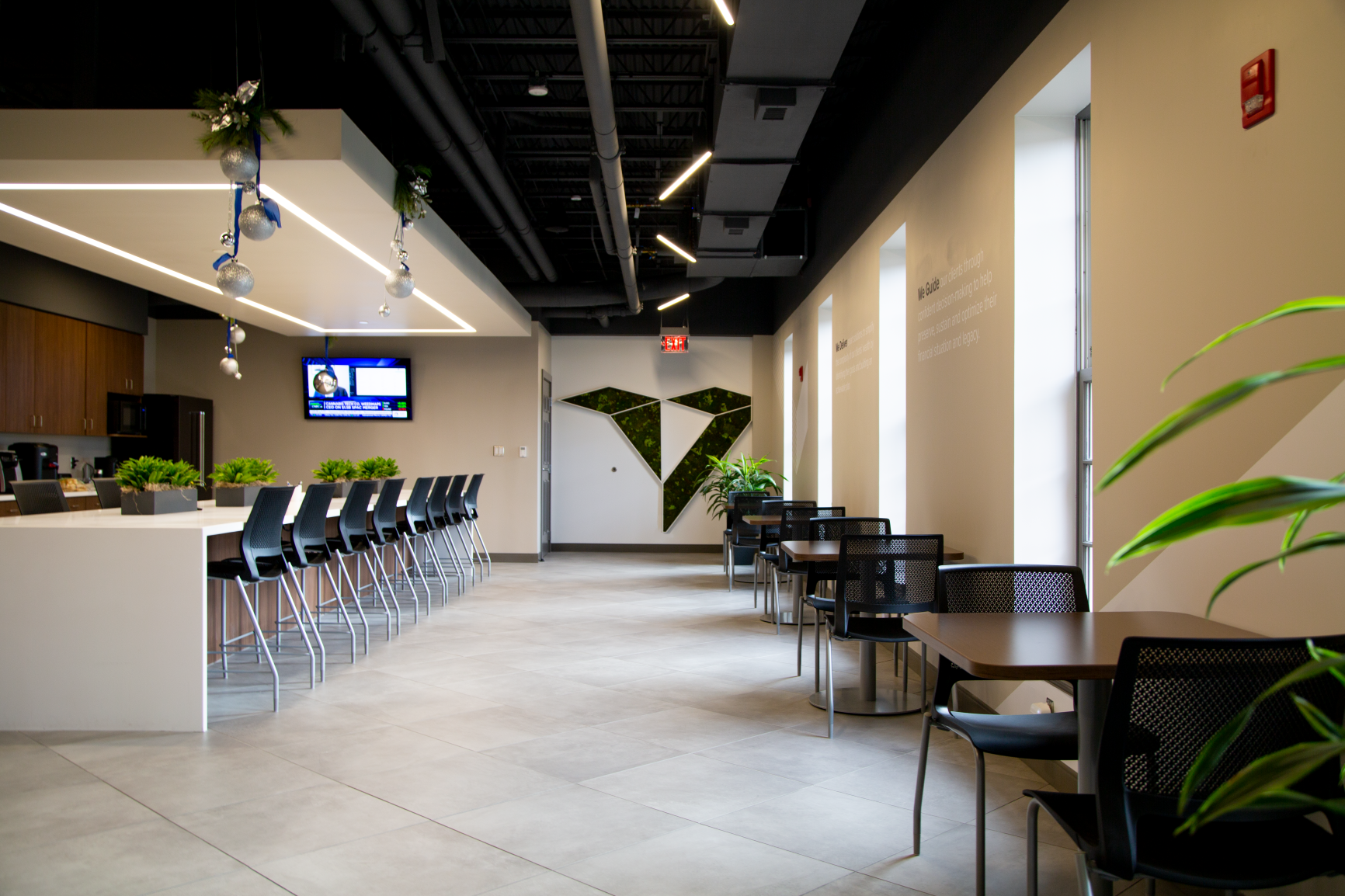 The spacious break room features an incredibly large island and plenty of spaces to eat, work, or relax!
(3/20)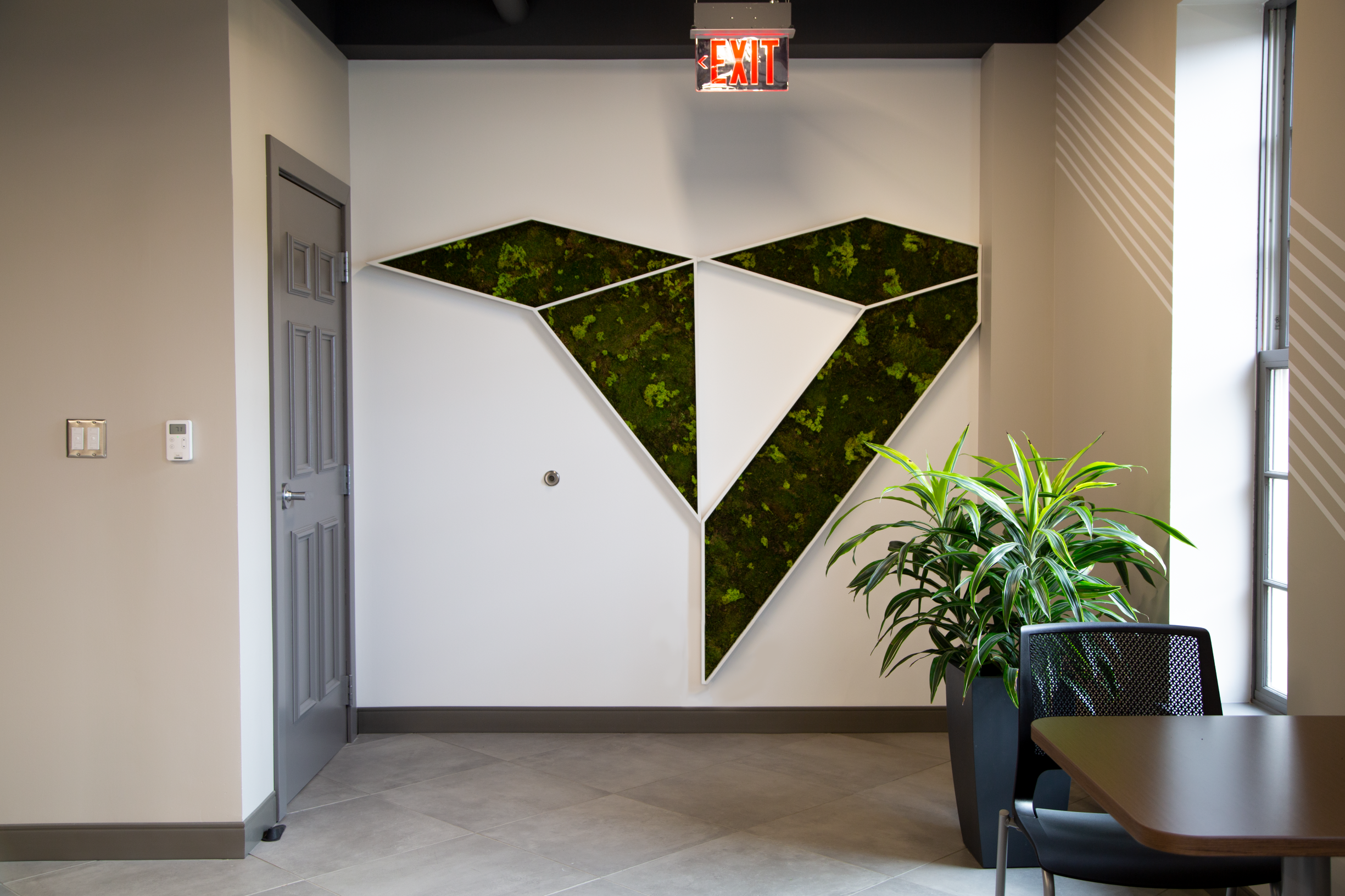 A beautiful custom moss wall in the shape of the Venture Visionary Partners brings in branded greenery to this space.
(4/20)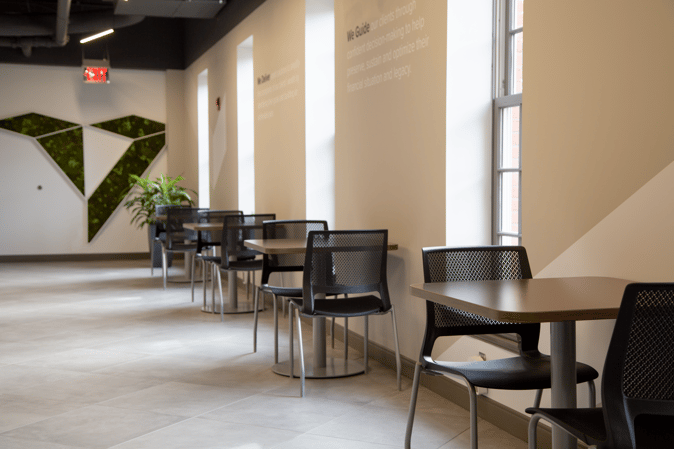 Pull up an ergonomic chair, and have a seat! Branding applications on this wall describe the mission of Venture Visionary Partners with vinyl wall accents inspired by their logo.
(5/20)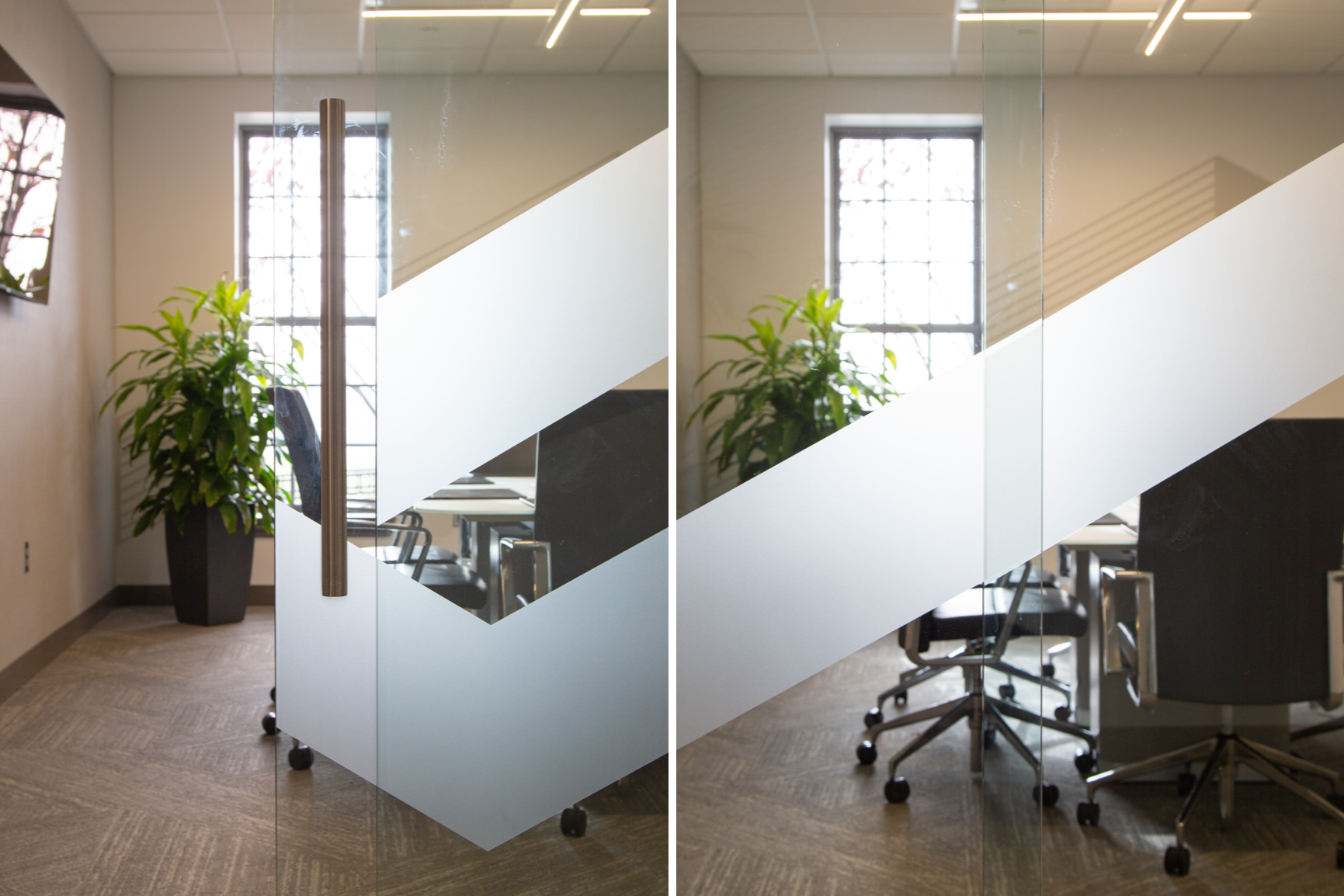 Throughout, you'll find frosted accents to the doors that look as great as they function! In a space with an abundance of glass, these applications serve as a great way to add a touch of privacy and to help others see more clearly where the glass is and, in this case, if a room is currently being occupied.
(6/20)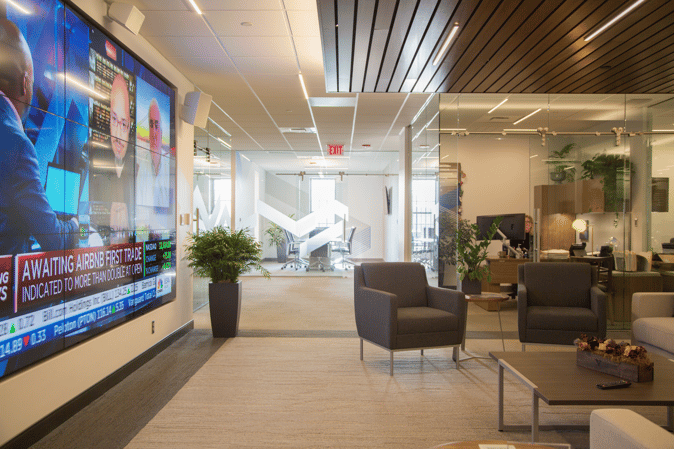 Step into the central area, and you're greeted with a nearly floor-to-ceiling screen and comfortable places to sit, meet, or work!
(7/20)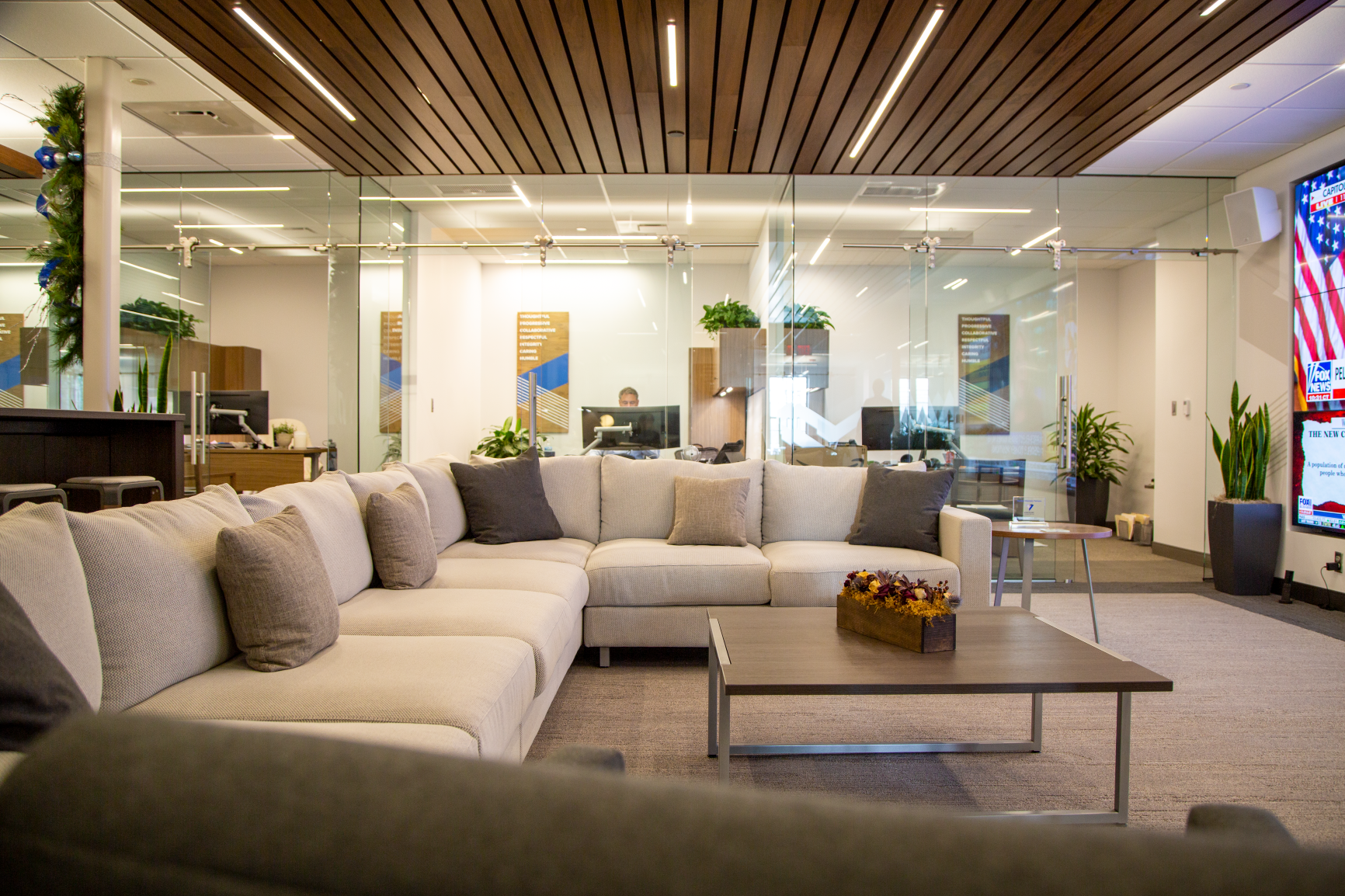 On either side of this central area, large offices give these employees plenty of light and space.
(8/20)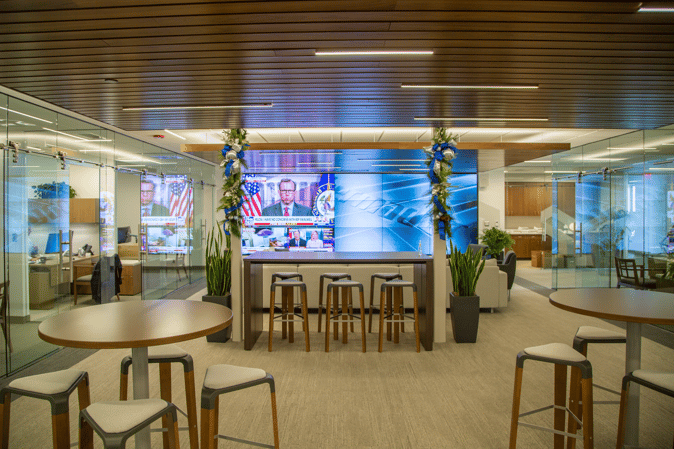 With plenty of flexible options for working, lounging, meeting, etc., this multipurpose space serves an abundance of needs!
(9/20)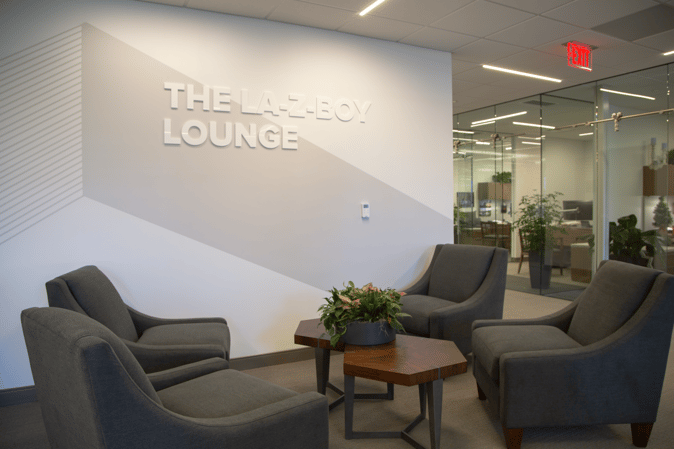 Various smaller seating areas provide a quick spot for an impromptu meeting with a change of scenery, each with its own benefits! The LA-Z-BOY Lounge is conveniently located near many offices and is a great place for work, a meeting, or an extra-padded seat!
(10/20)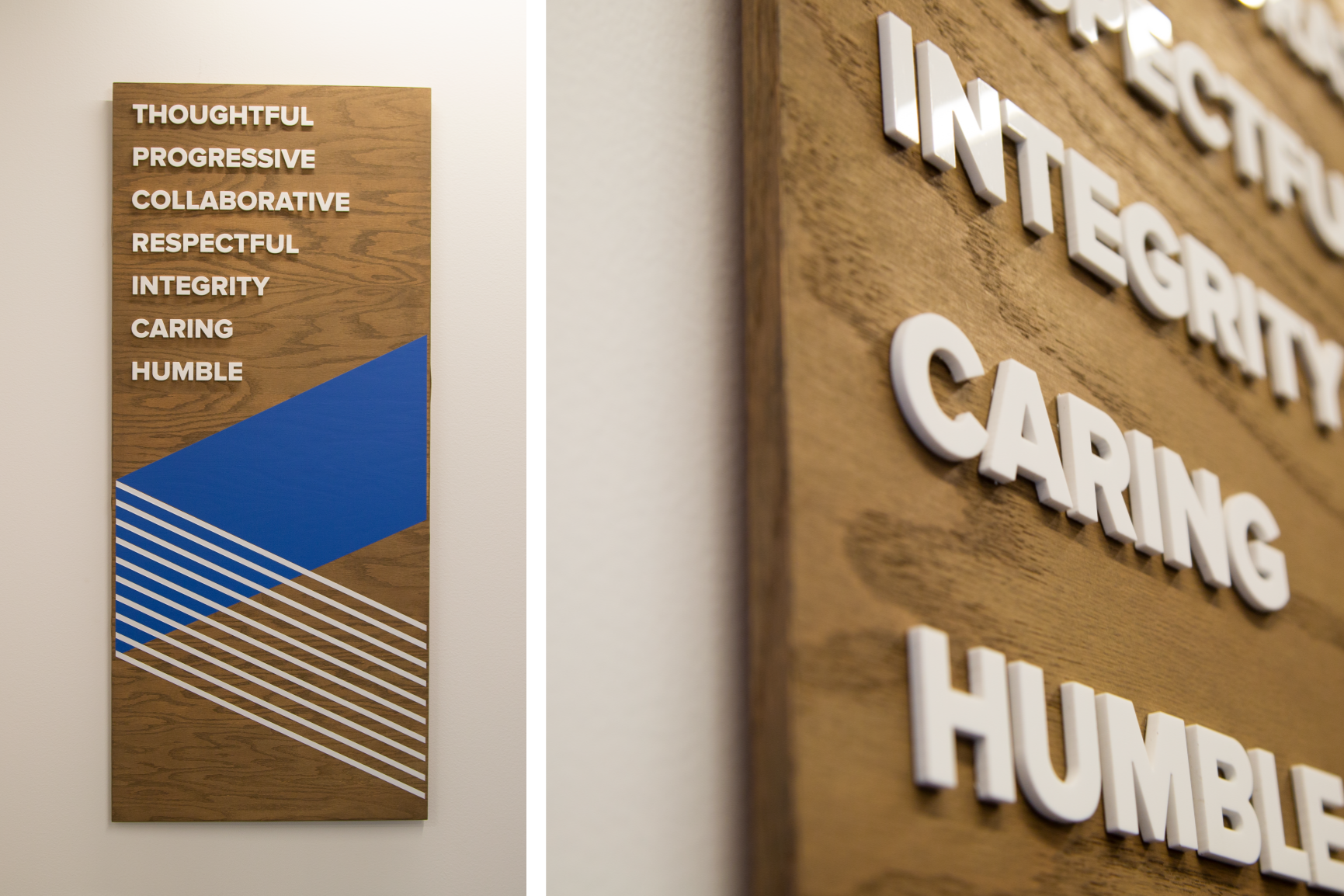 Located in each office, these custom boards embody the values and characteristics that make Venture Visionary Partners who they are.
(11/20)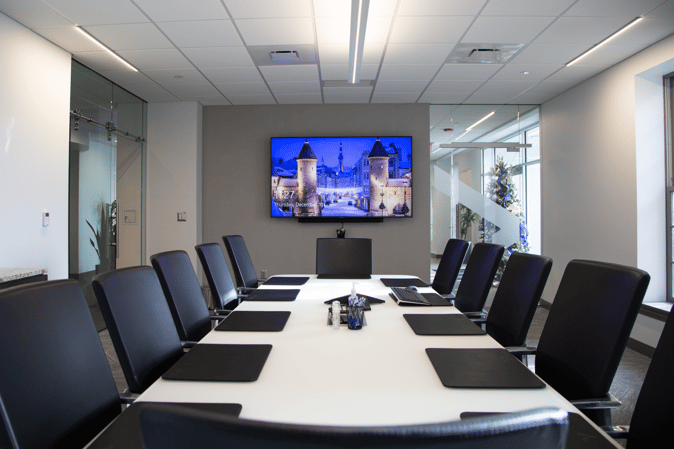 Beautiful conference rooms are filled with technology and ergonomic chairs that enable powerful work to keep going strong.
(12/20)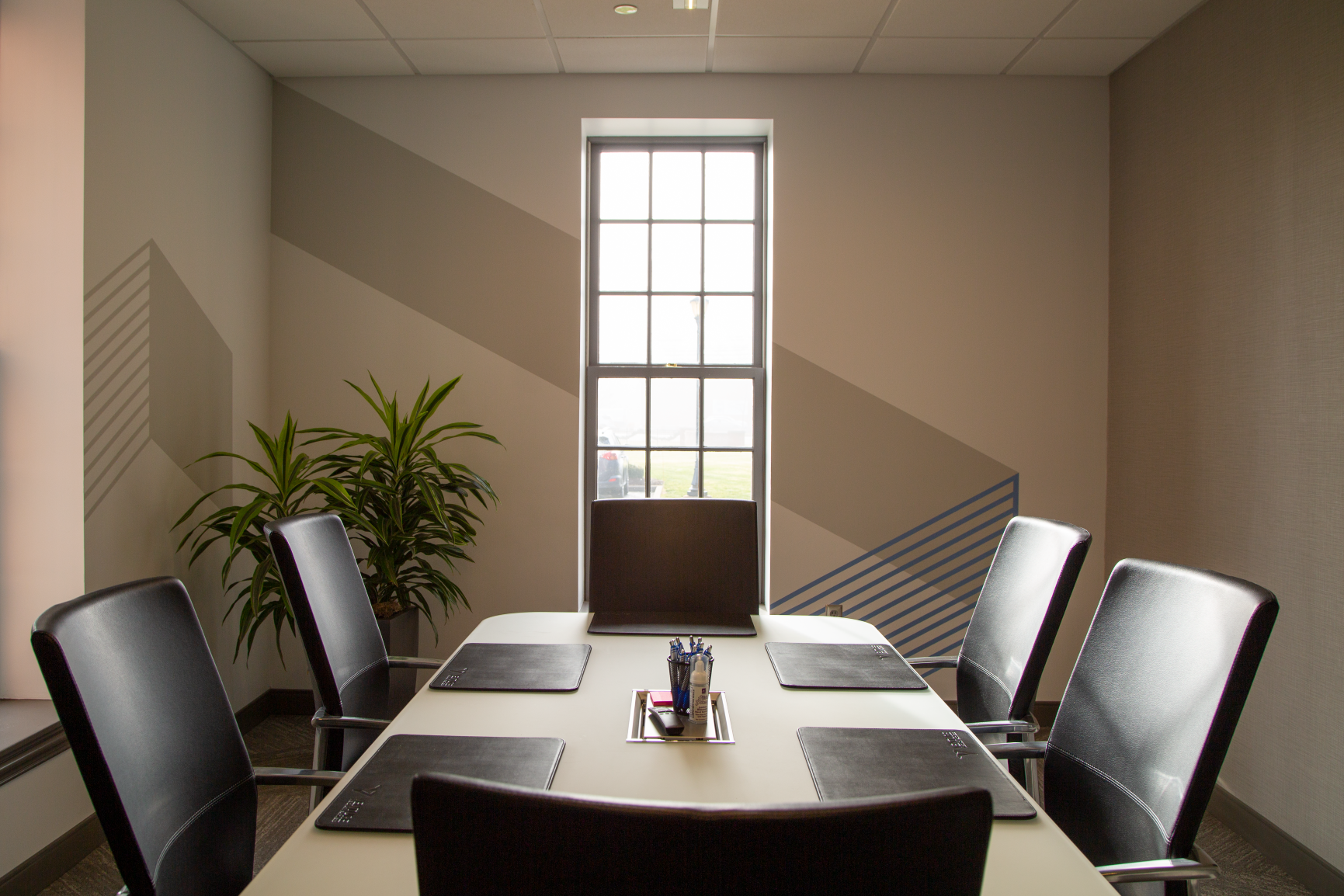 In each conference room, branding applications continue to tie into the company's logo and provide a rich visual addition to the space.
(13/20)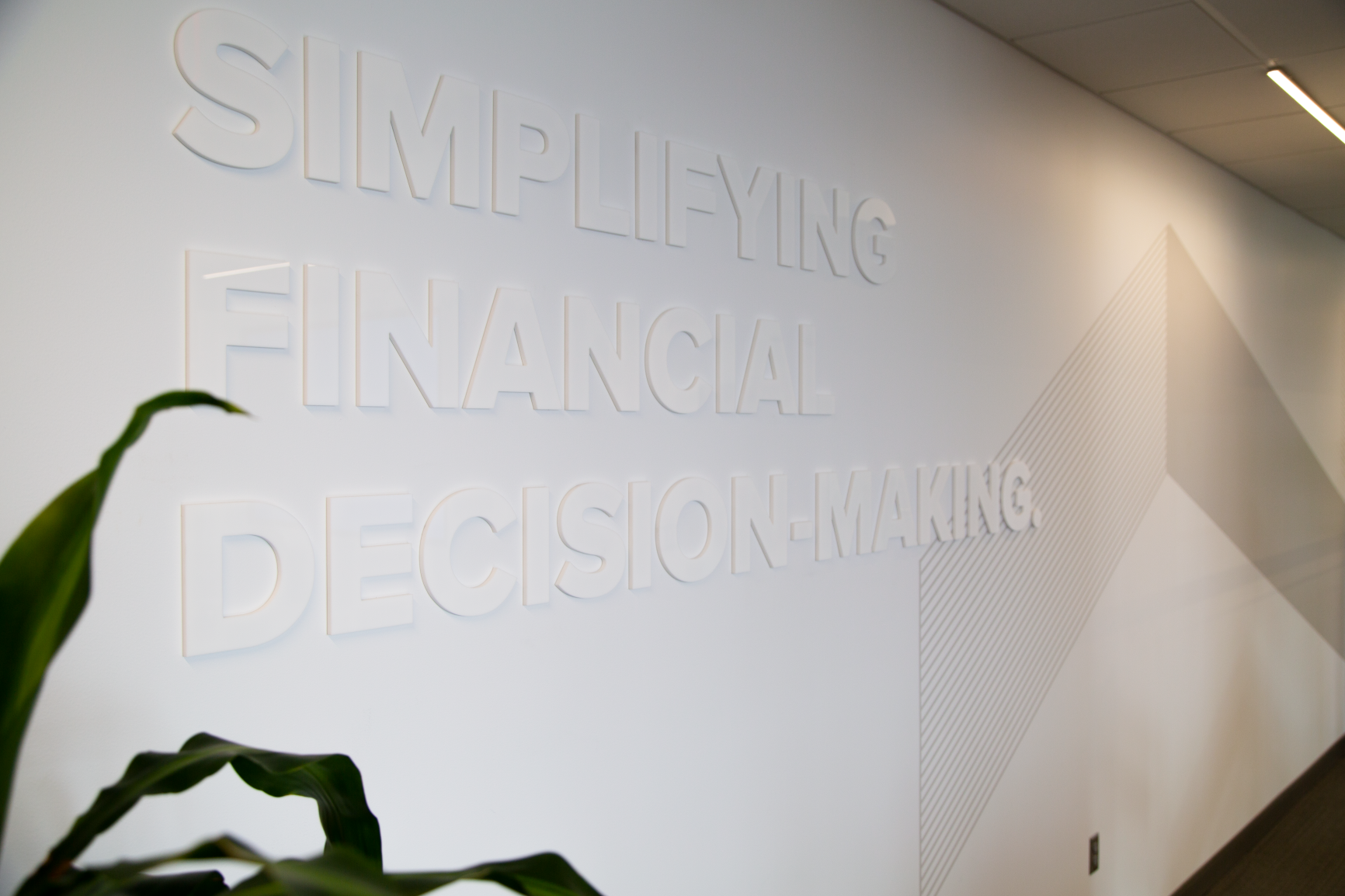 A similar- or same-color branding application can blend seamlessly with the environment while still proving to be a valuable addition to the space. Upon entry, the text above is directly in sight, in a glossier material to help it stand out in-person, set partially on the angled graphic found consistently throughout the space.
(14/20)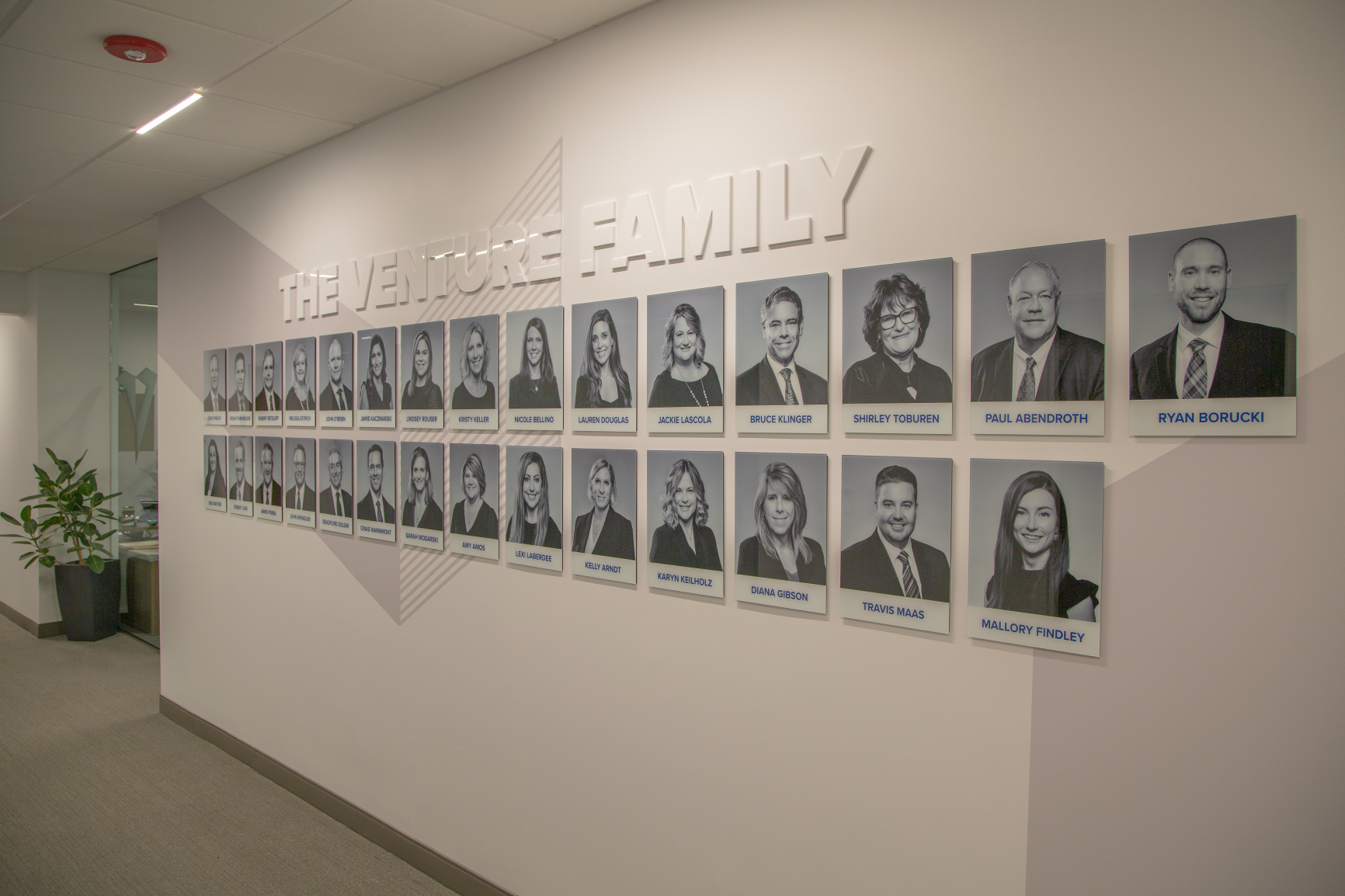 The Venture Family wall is a great way to show off the team and bring this space to life!
(15/20)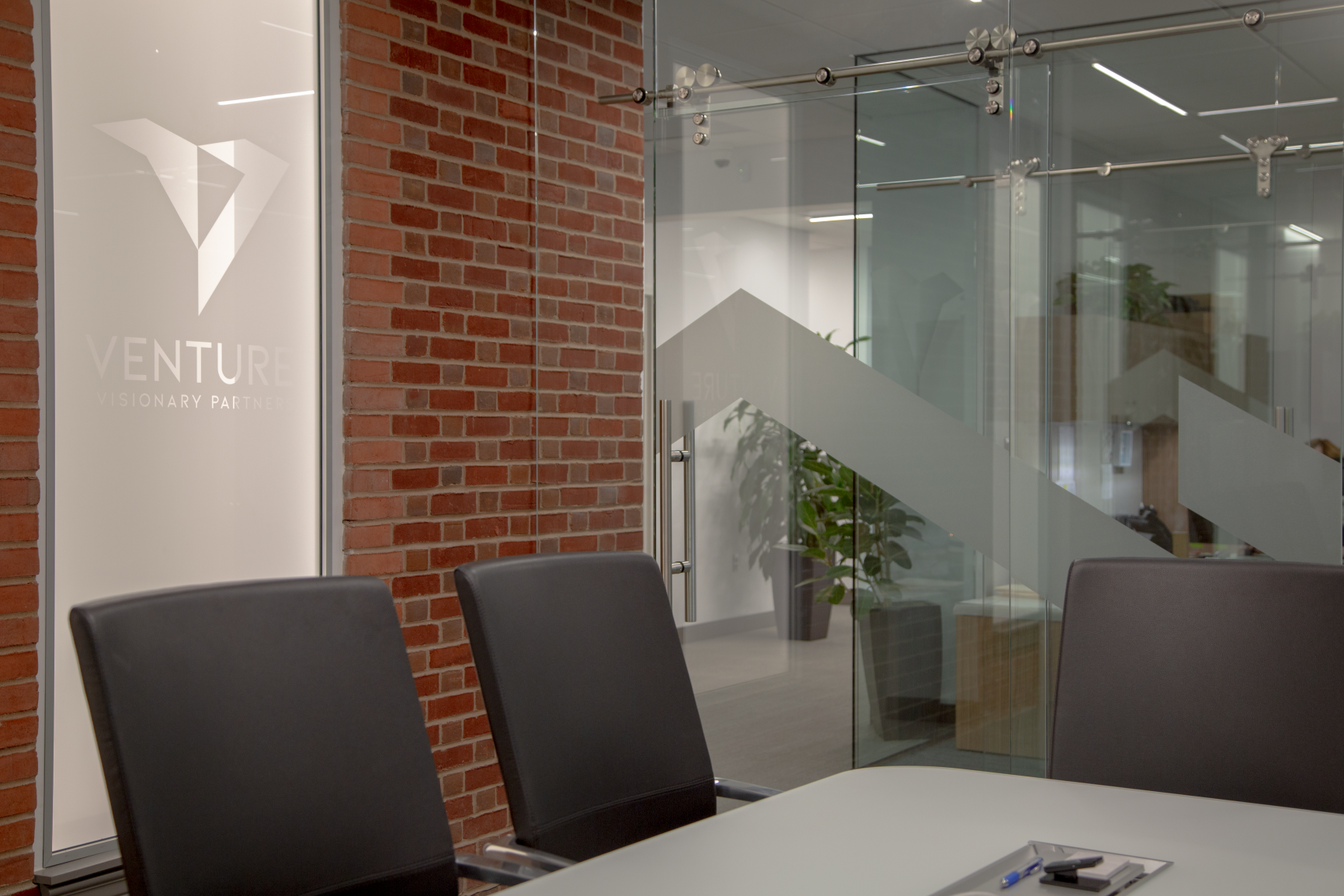 Backlit signage and frosted window accents showcase this conference space and provide a different feel and environment to help each conference room stand out!
(16/20)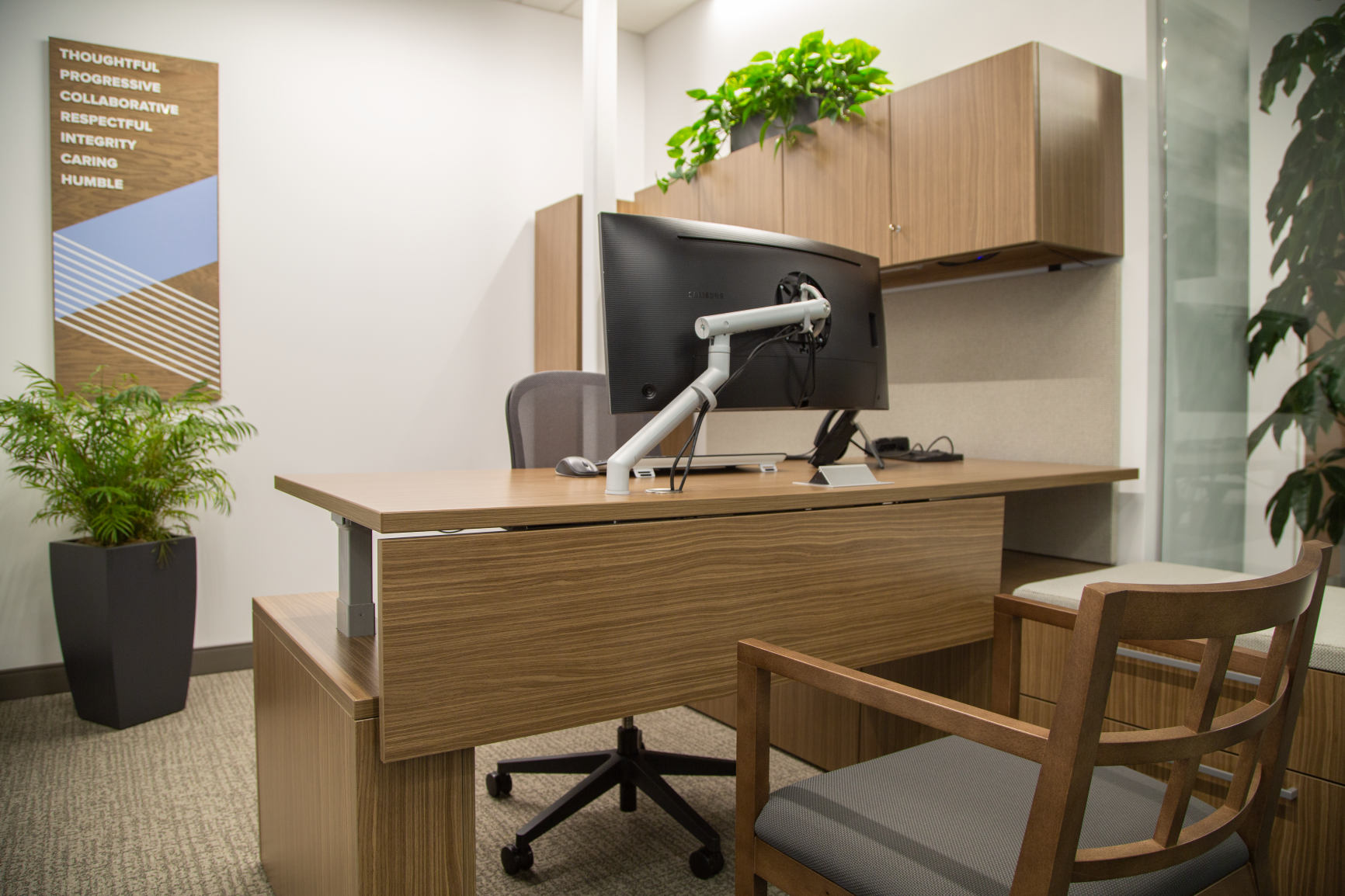 Comfortable seating, monitor arms that free up desk space, and storage galore make these workstations the perfect solution for a private office setting! Plus, there's a not-so-obvious feature...
(17/20)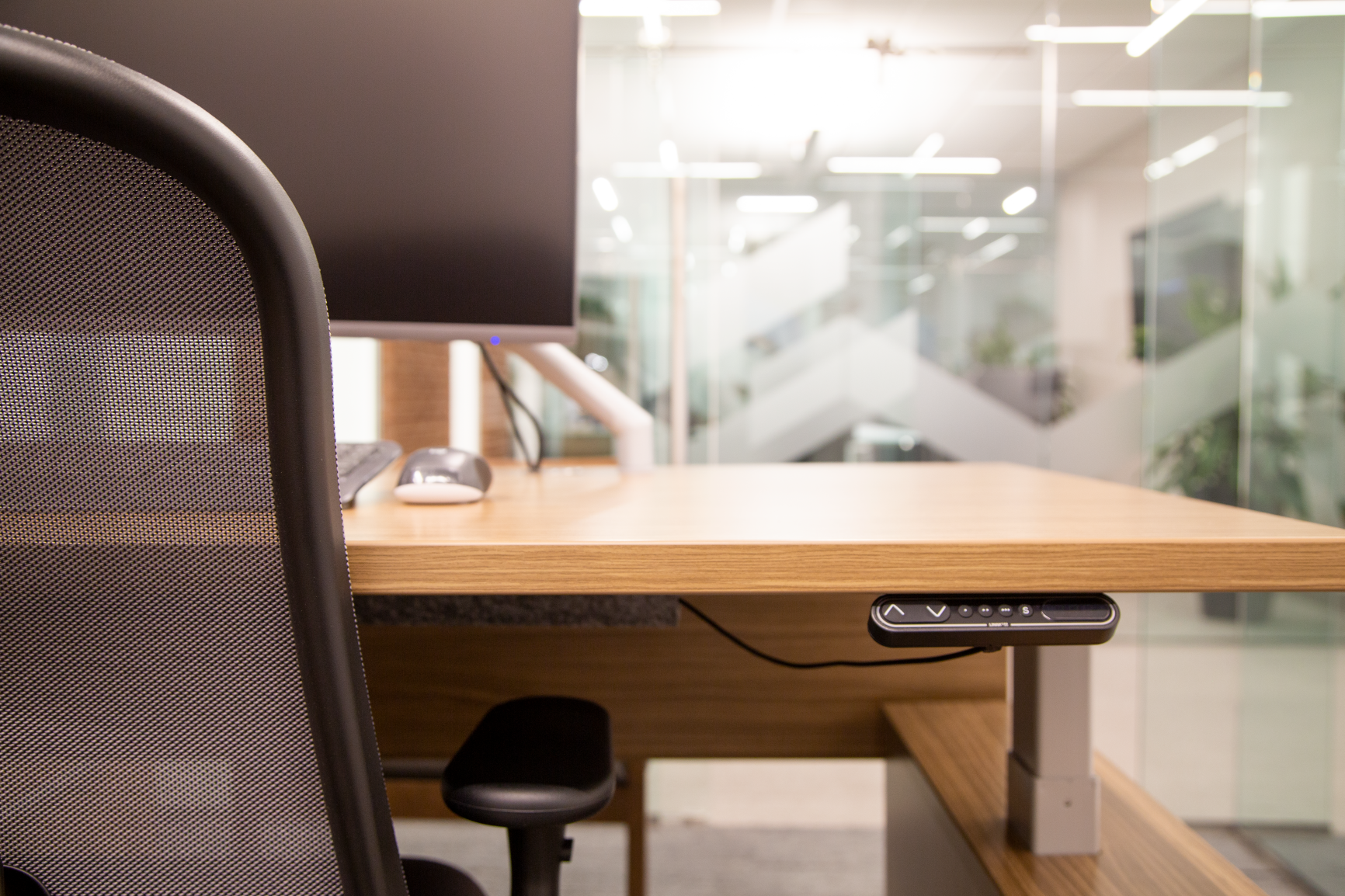 ...a height-adjustable desk! Concealed in the base and in the storage area, this desk can be raised or lowered to provide day-long ergonomic comfort for you.
(18/20)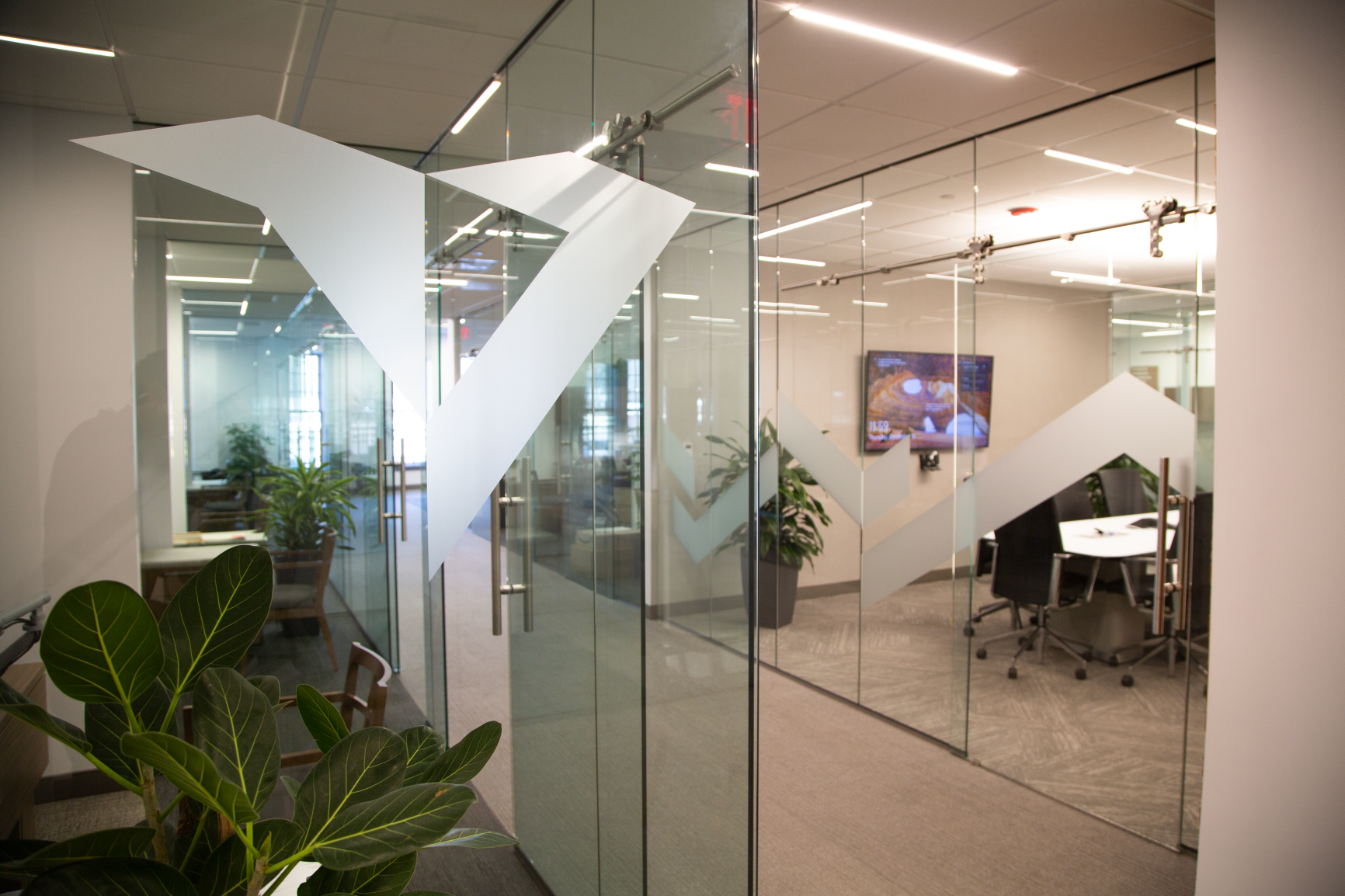 A simple accent that makes a world of difference. This frosted window logo ensures high visibility around this corner, with the conference room and frosted accents behind it!
(19/20)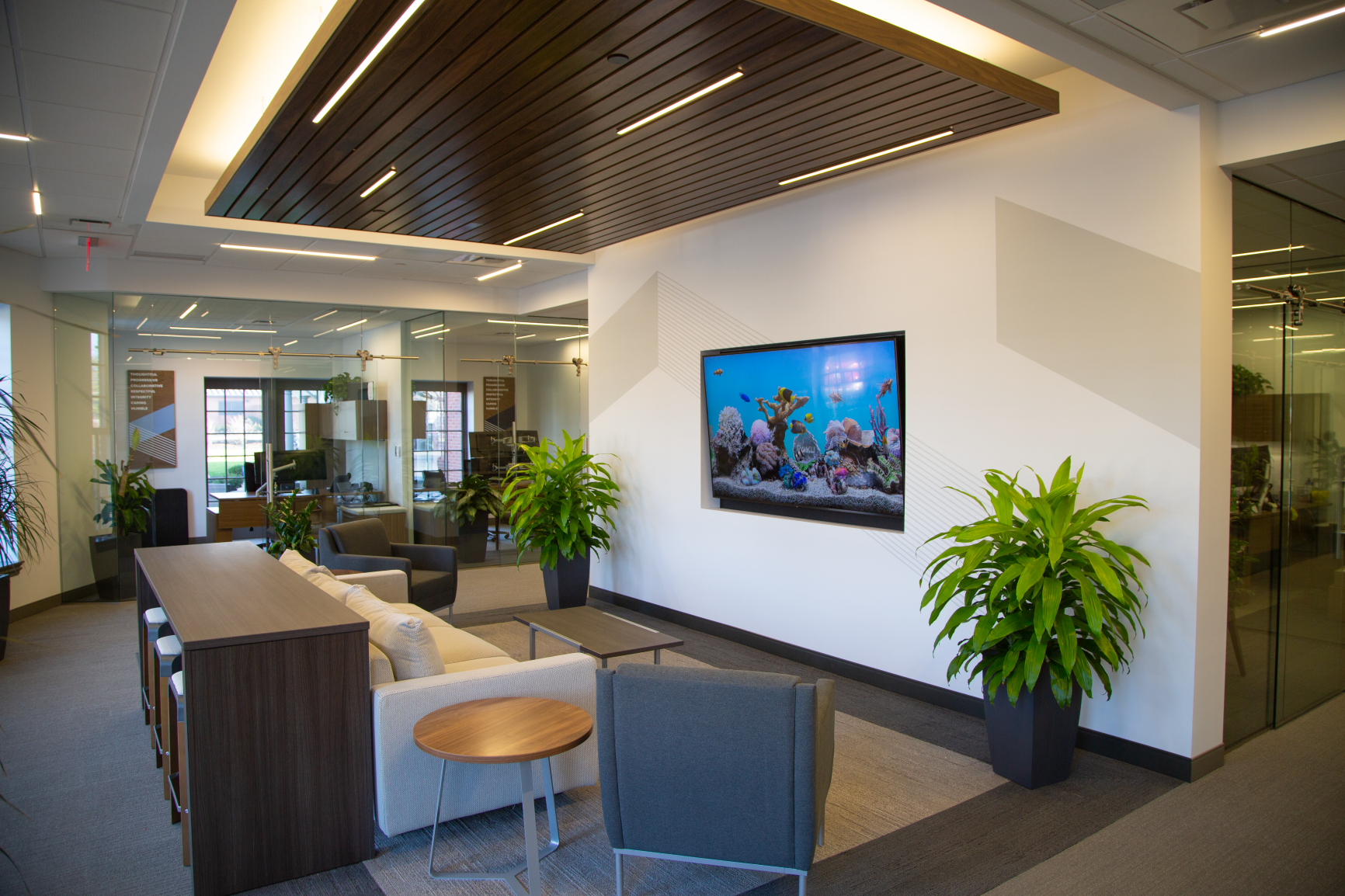 Another quick lounge space in this area provides a flexible space to serve all purposes; meeting, working, relaxing, etc. - it's the perfect spot with the technology to make it happen!
(20/20)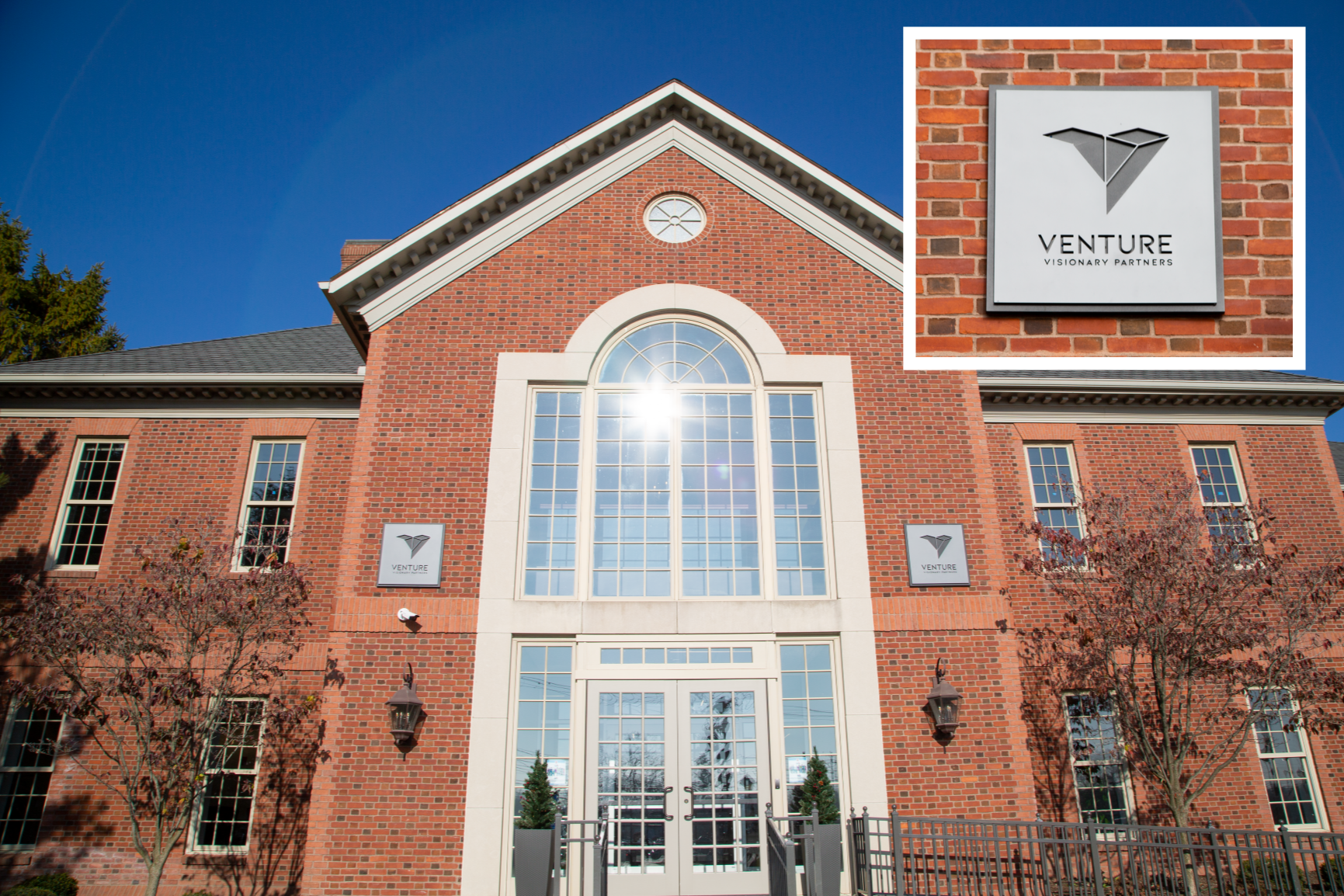 Inside and out, the space is uniquely theirs. Durable, custom-branded exterior signage immediately identifies the space!
How could your space tell your story? Branding is a powerful tool that comes in many different shapes and sizes, with virtually endless possibilities to make your space shine. Reach out to us to see how Continental Office could help your team accomplish your goals and create a truly great space from floor to ceiling, inside and out!