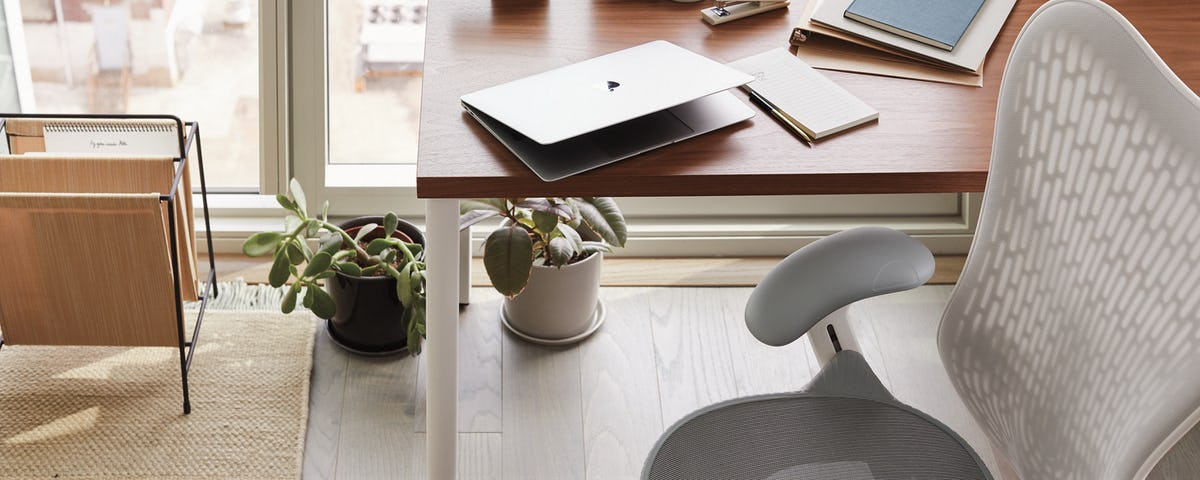 We've all heard a lot about the future of work by now, and after a year+ of work model upheaval, we've learned a lot about the importance of choice and flexibility with today's workforce. Now, with many local ordinances and COVID-19 health guidelines beginning to relax, the discussion of in-person work is ramping up quickly, with the future of the office coming sharply into focus.
So... what do you do? Do you go back to the office, "business as usual" just like it was before, or do you embrace this new, flexible era of work with some changes to your space and the way your team works? How do you even go about doing that?
Enter: The Hybrid Work Model
Without a doubt, the number one change many of our clients are making is adapting their work model to incorporate choice and flexibility, creating a type of "part-office, part-home, part-etc." work model where their teams are empowered to work from multiple locations. This distributed, or "hybrid," work model isn't a new concept, but for many, it's become a prime solution that builds upon what we've learned and can create the right kind of work experience that teams want (when/where teams want to be working), simultaneously maintaining and delivering great results for our clients.
How do you make it work? The key to making a hybrid model work well for your team isn't just by implementing it. The "make-or-break" of the hybrid model boils down to the why behind the changes you make - the reasoning behind it, and one of the most important parts of the hybrid model is adapting it uniquely to fit your team's needs, helping them work the way they work best.


Herman Miller recognizes that the hybrid work model means working from multiple locations for varying reasons, and that each workspace offers different strengths and advantages
"There really is no 'one-size-fits-all' to the future of work, and that's especially true for the hybrid work model," said Ira Sharfin, CEO of Continental Office. "Hybrid for one company won't mean the same thing for another. Shifting to a hybrid work model doesn't mean that you must shift your entire company to a 'Team A and Team B' setup, and it doesn't mean that you're all just alternating days in the office. Truly embracing a hybrid model means that you listen to your team, you learn what will help them be their best, and then you make changes to your work model and spaces based off of data and real-life insights, not just doing what others are doing."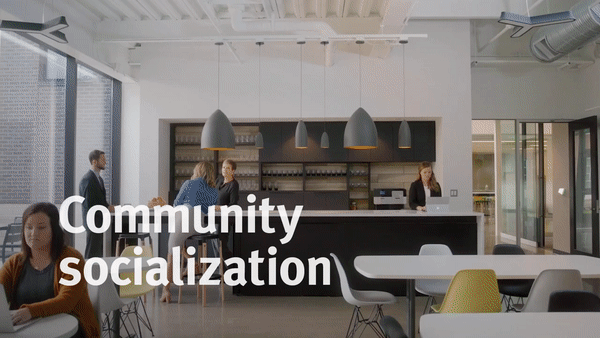 Home office or main office, each has its unique strengths and value. The main office, for example, is great for collaboration, meetings, socialization and building culture, as well as individual work!
Some may work from home on a more permanent basis, for example, whereas others may spend more time in the office. As we've learned, the home office and the main office serve distinct work purposes; whereas WFH is often great for heads-down, focused work, the office shines as a place for collaboration, powerful meetings, and generally, coming together for that inimitable human element. Your best path forward depends on specific work needs and personal efficacy, and maintaining enough flexibility as an organization to allow for such a hybrid experience will help to keep your team engaged and connected.
"It takes trust, open communication, and the right kind of technology to make hybrid work really work," Sharfin said. "Just because I don't see you all the time doesn't mean you're not working, and for some, that's a big change to the way teams have led and worked before." Driven by your team's direct input, the hybrid model can blossom. It can serve as a shining model of modern work, empowering your team to work and feel their best, all while promoting the right kind of culture and company you aspire to maintain.
Thinking about your future work plans, and wondering if a well-developed hybrid model would be best for your team? We can help you find out exactly that! Reach out to us to see how we're helping our clients with their work experiences, using data to develop their perfect work plan.