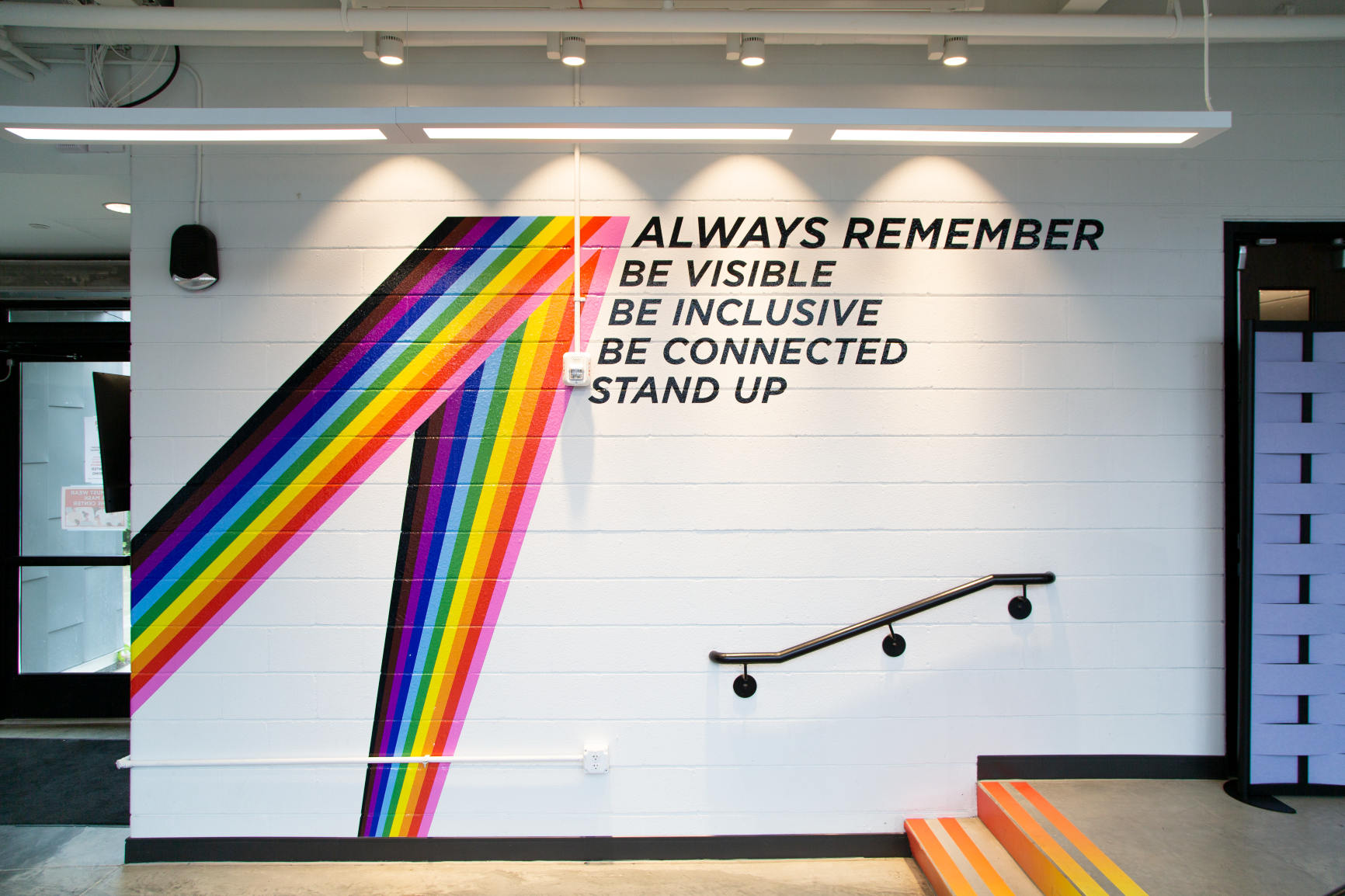 The Stonewall Columbus Community Center strives to be a safe, welcoming, and affirming place for the diverse LGBTQ+ community in Central Ohio and those who visit the region. Opened in 2019, the expansive new Short North home of Stonewall Columbus served as the perfect opportunity for our team to build upon Stonewall's brand and help the space tell their story, ensuring that everyone who enters the space feels welcomed, accepted, and at home. We've been a proud partner of Stonewall Columbus for years, and we were extremely thrilled to breathe life into their incredible space through custom branding work.
Take a peek at some of the striking, colorful designs found just inside the building:
(1/8)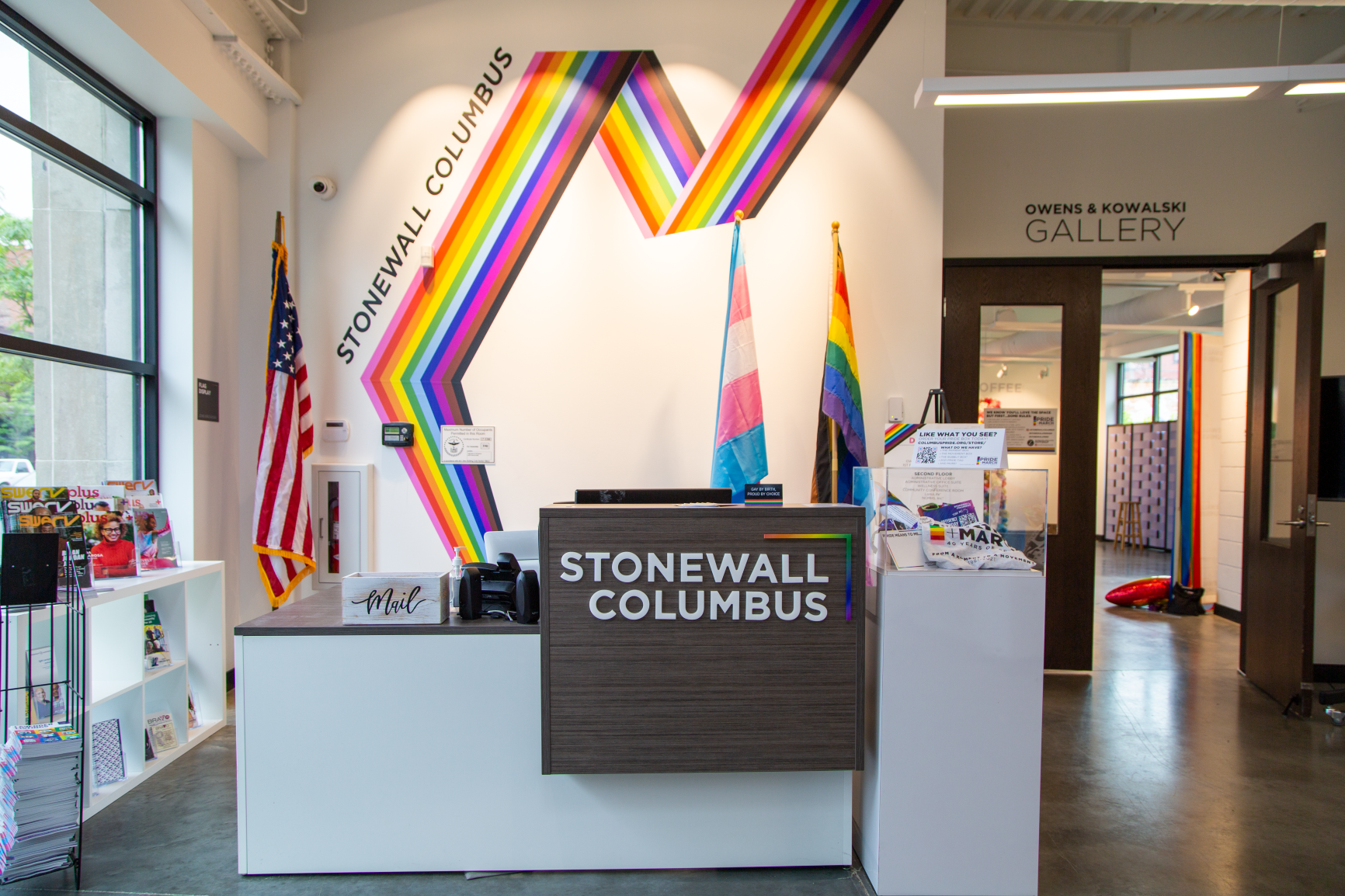 The Stonewall Columbus Community Center is now open to welcome visitors with new beautiful and vibrant designs throughout the facility.

(2/8)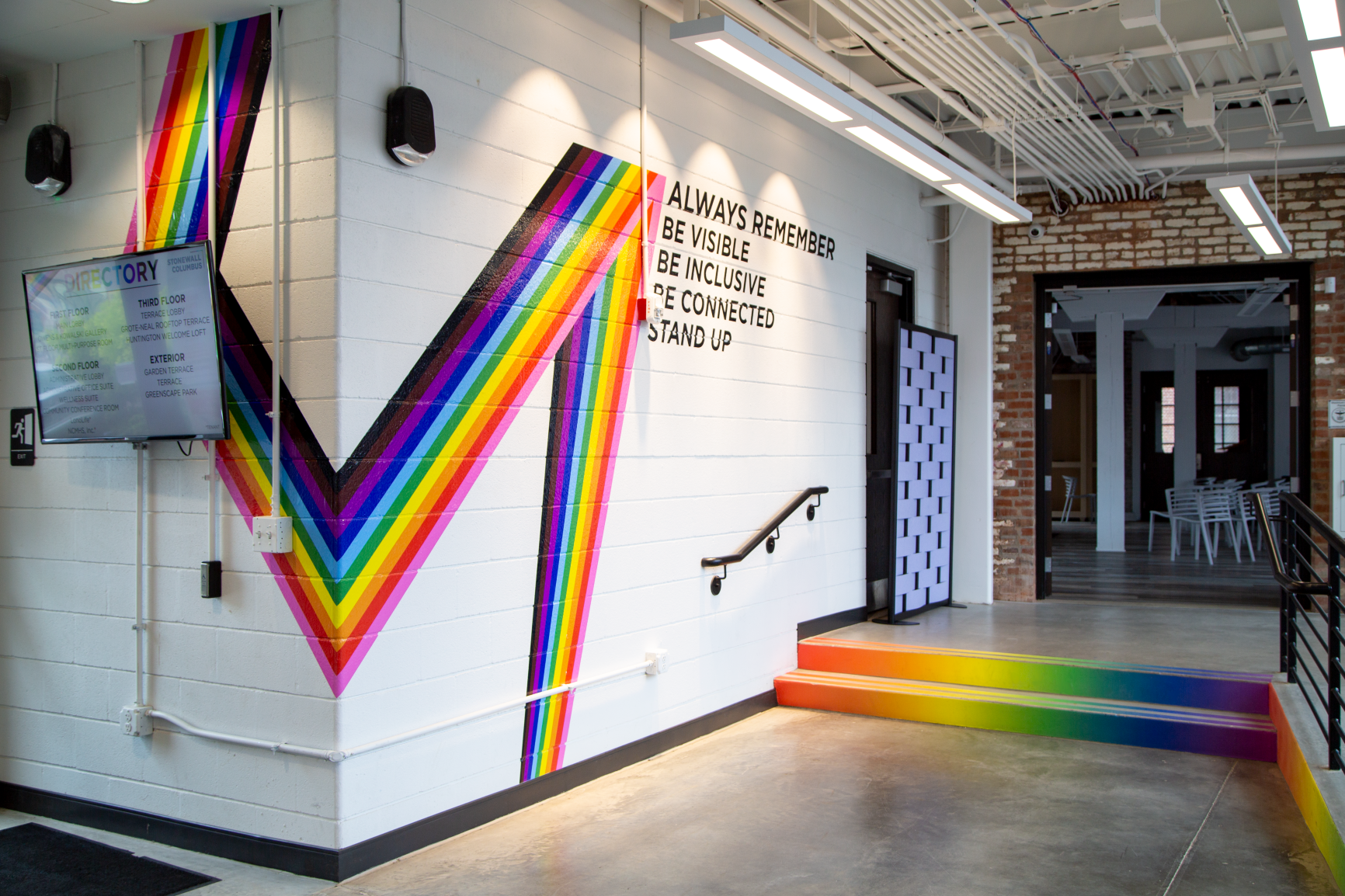 Several of the walls (and even the steps!) proudly feature the rainbow motif as it continues throughout the space, adding color from top to bottom.

(3/8)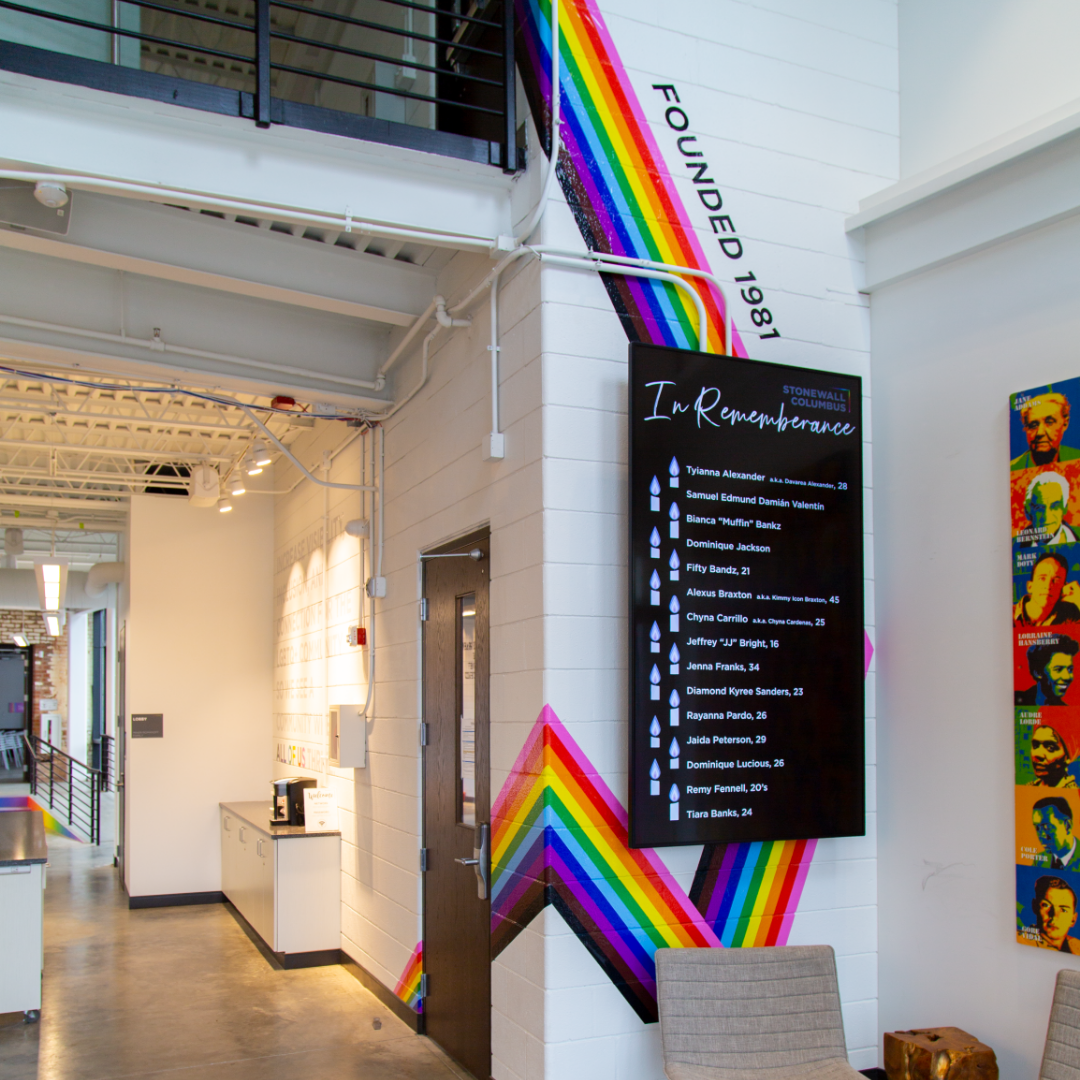 More custom graphics featured on the wall elevate the eye to admire the two-story entry space.

(4/8)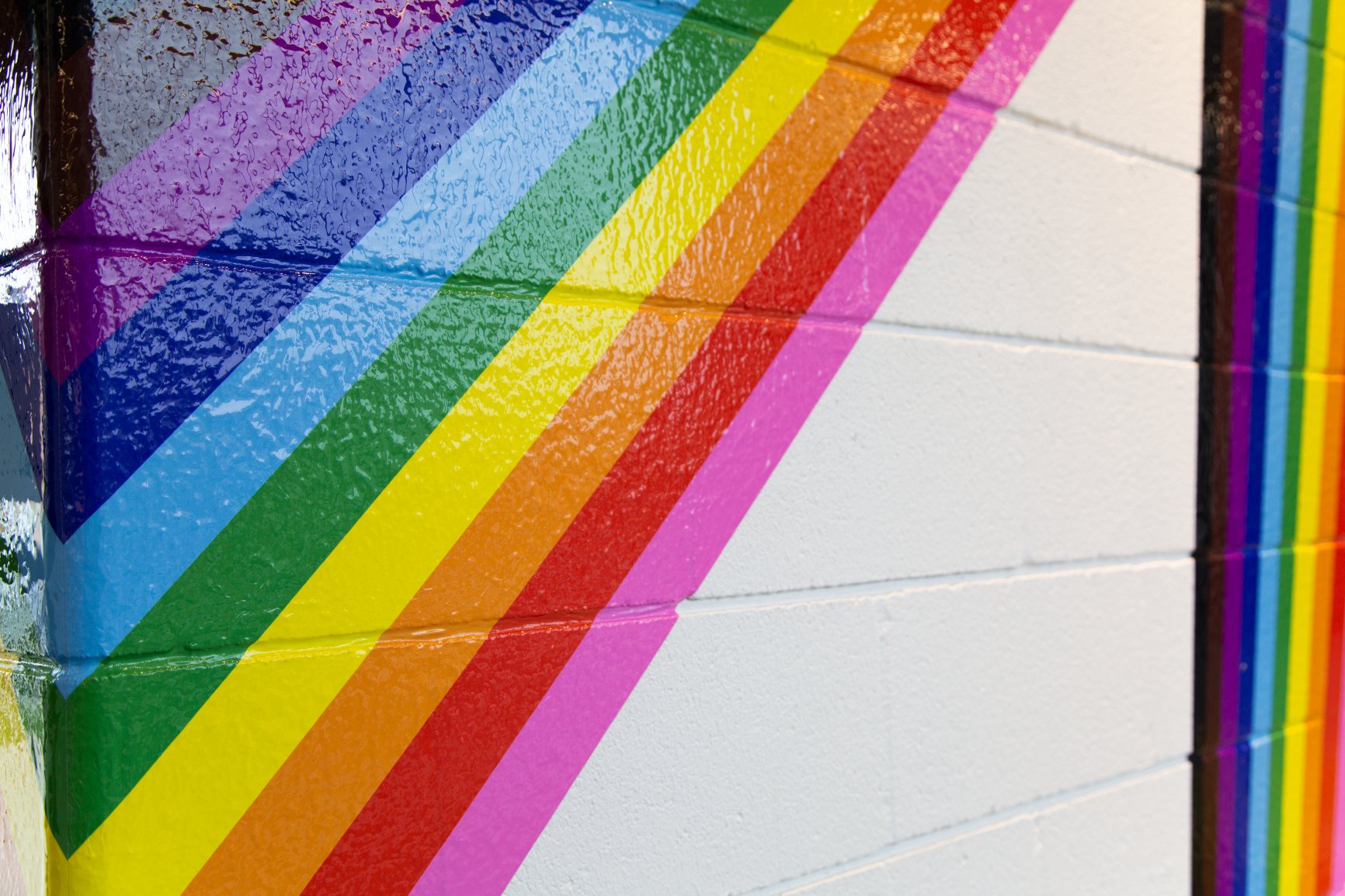 The rainbow vinyl application serves as a pop of color, a piece of conversation, and a dominant graphic that immediately identifies this special space.
(5/8)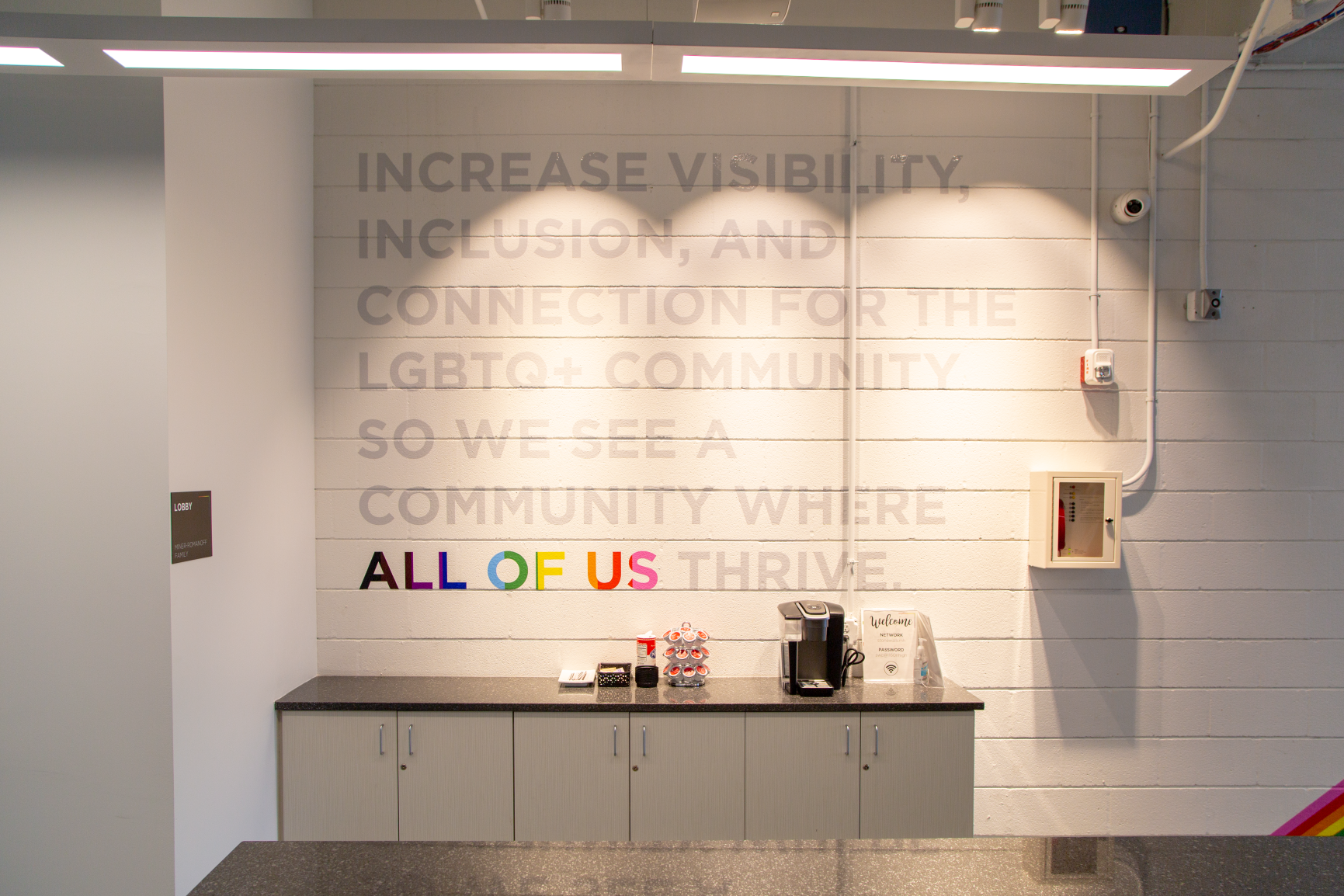 These inspirational messages help encourage others to continue working to making the world a more inclusive place for all.


(6/8)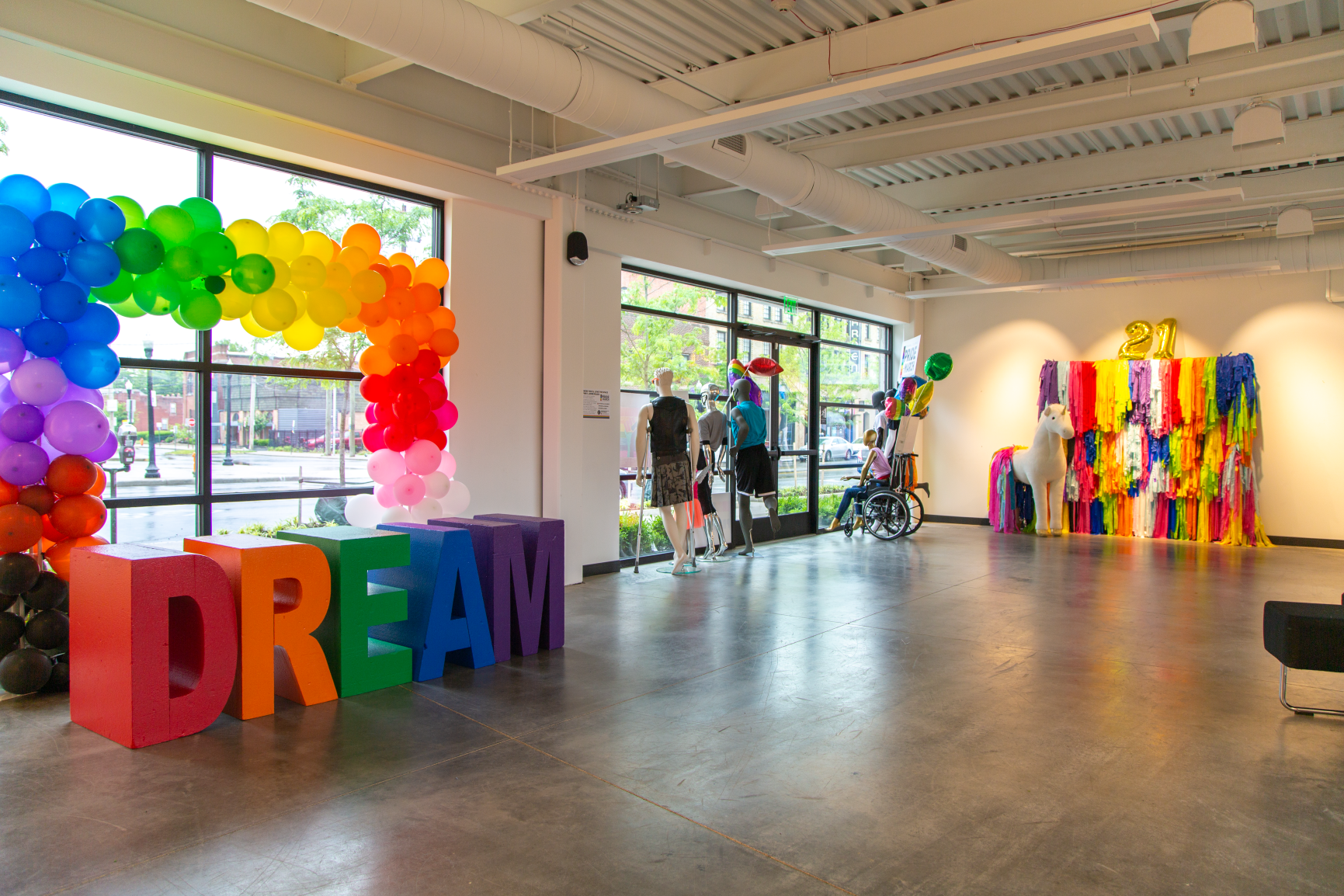 A large, open multipurpose space on the first floor serves as the perfect spot for gatherings and events.


(7/8)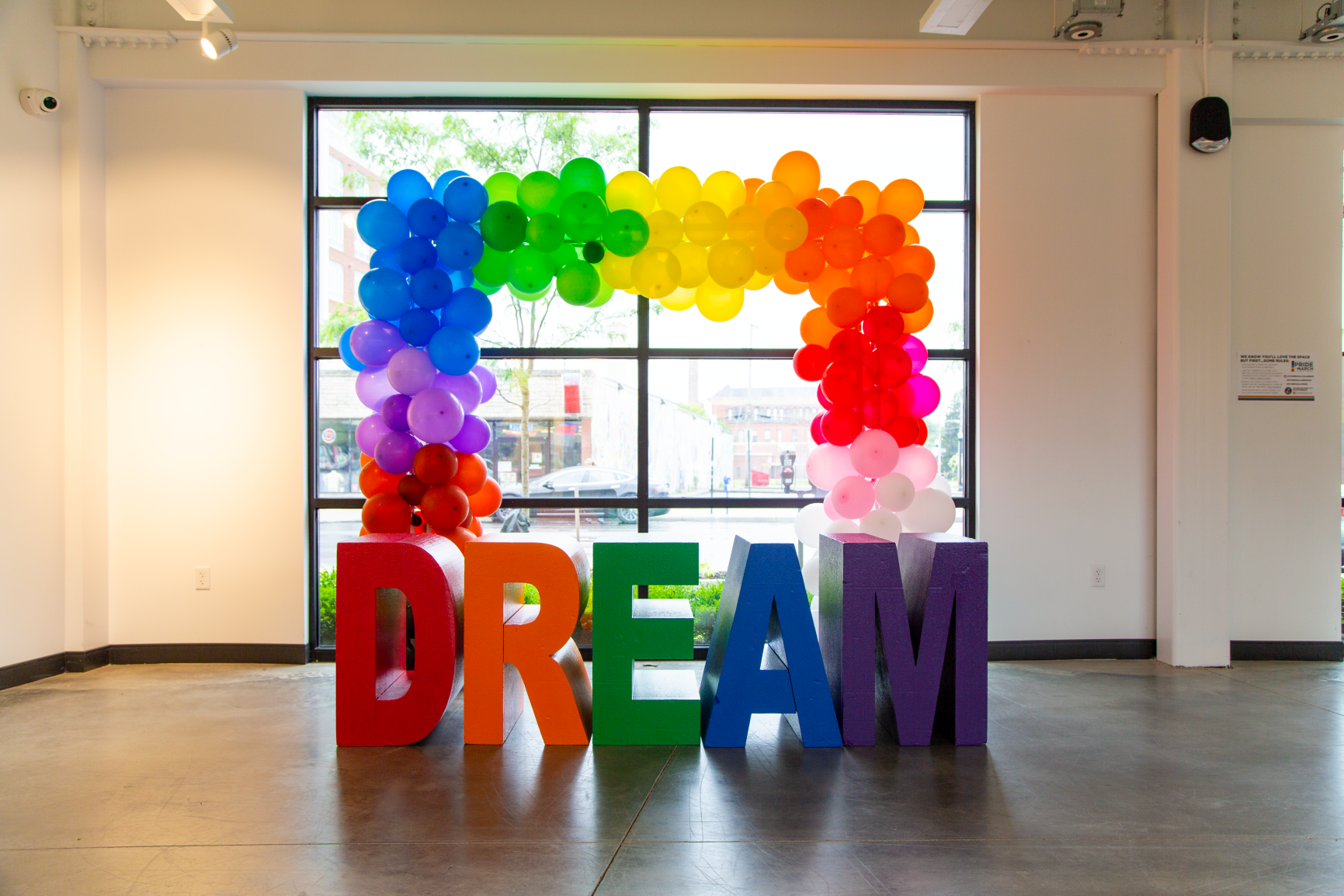 This colorful balloon arch is a hotspot for photoshoots to celebrate and embrace who you are!


(8/8)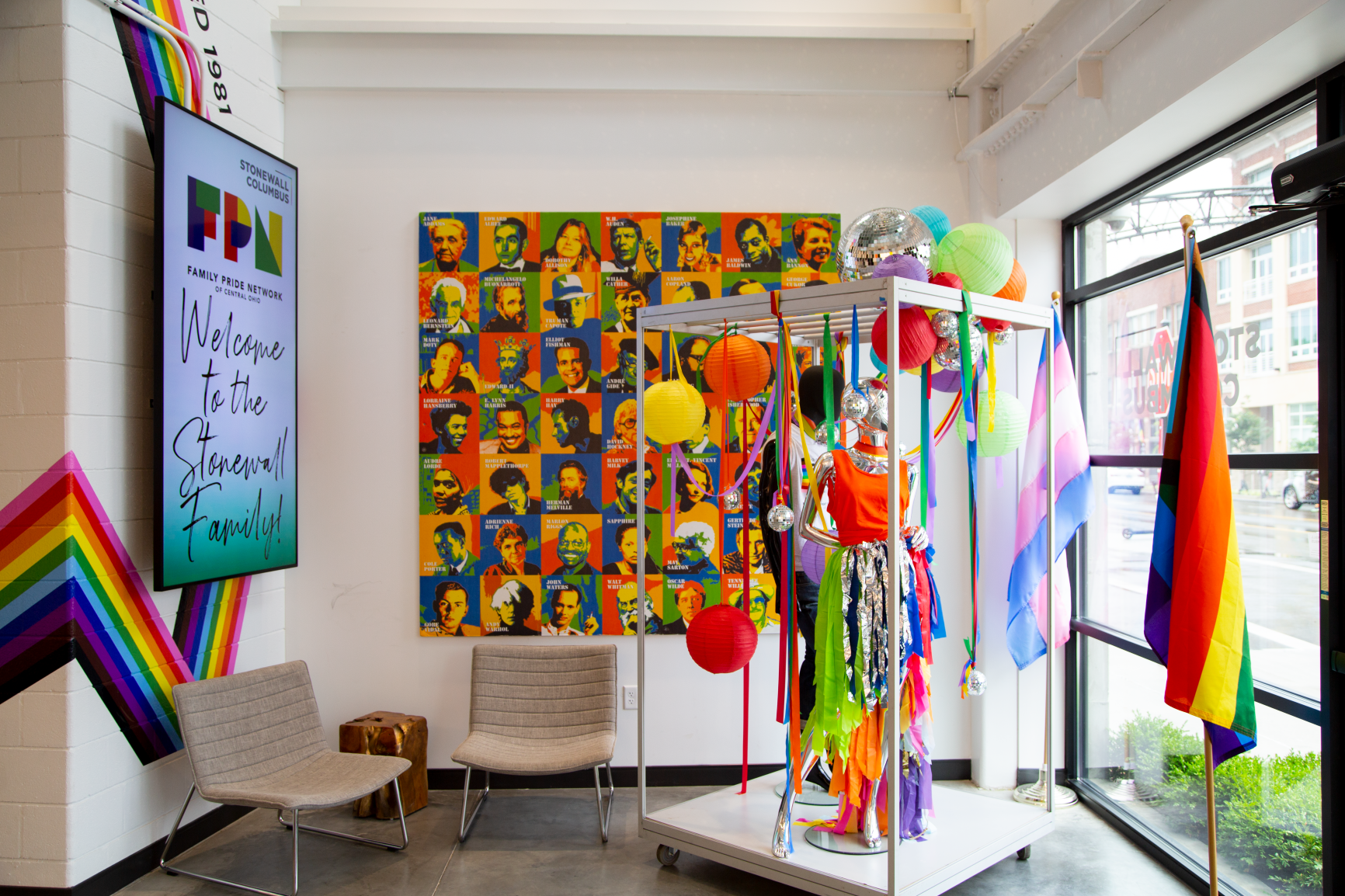 The space features a fashion display along with a collage of influential leaders to showcase important LGBTQ+ history.
We're extremely excited to be involved with this unique space, and we look forward to seeing the various LGBTQ+ events that will be hosted at the Stonewall Columbus Community Center. Learn more about Stonewall Columbus here!