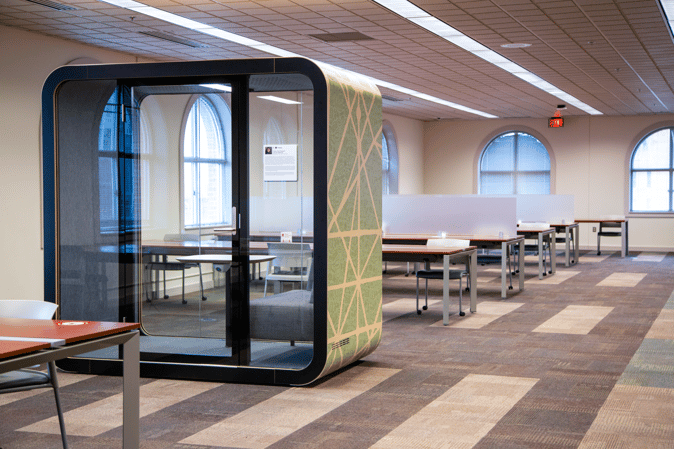 Recently, we held a design challenge at The Ohio State University for students to customize their own Framery pod - a challenge that saw so much creativity and talent, we couldn't pick just one winner!
Meet Sarah and Aurora, our two winners of the Framery design challenge who created distinctly different designs that both tie in The Ohio State University to each Framery pod. Now installed in different study areas on campus, each soundproof pod is able to be used by students as a quiet heads-down space, great for private calls and serious productivity.
Read each student's description below to learn more about the inspiration for their design and how they came to be:
---
Sarah's Framery O, "Carmen Ohio"
"For my design, I elected to create an energetic striped pattern in the OSU branding colors. The stripes are representative of the soundwaves of the singing of Carmen Ohio, a song that is embedded in Ohio State tradition. I chose this particular design for the Framery pod because of the energetic nature of the color palette and pattern, as well as the connection to school spirit encourages collaboration between students.
Sarah took the digitized soundwaves of Carmen Ohio and was able weave a tapestry of colors, energy, and striking design within this pod's ultimate location, Smith Laboratories. Here, it serves as a the perfect space for studying, working, and quiet, private needs. Great work, Sarah!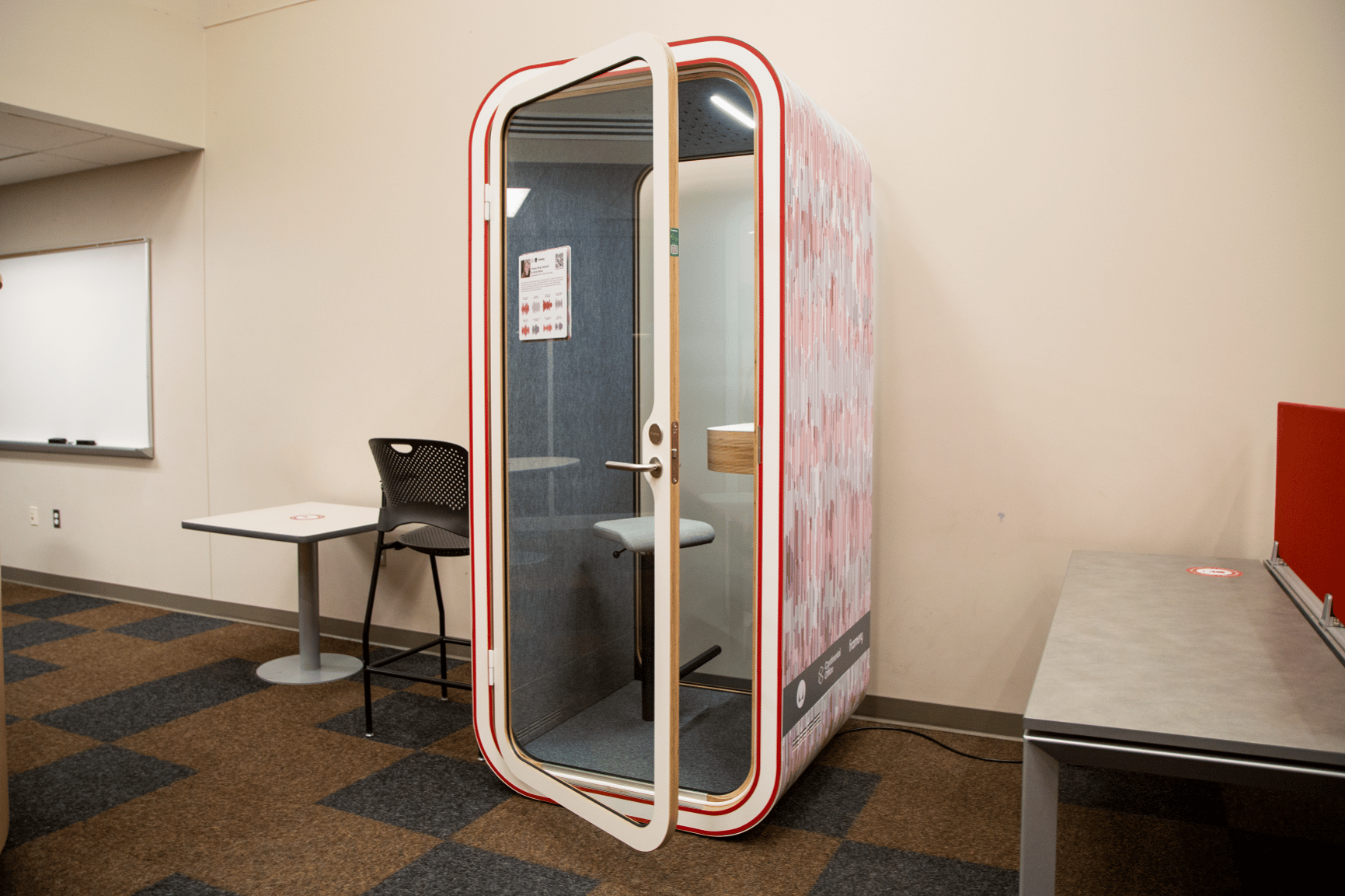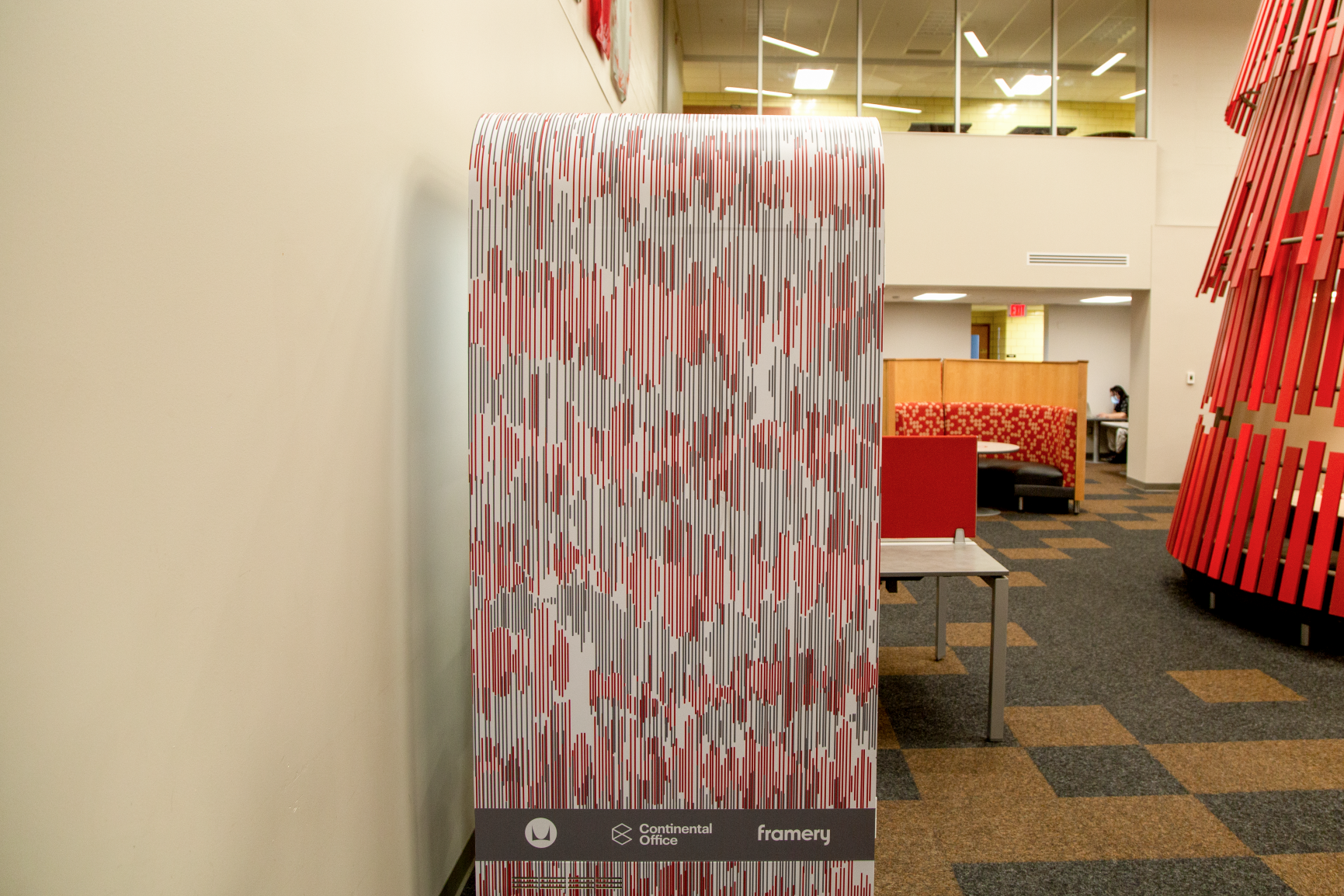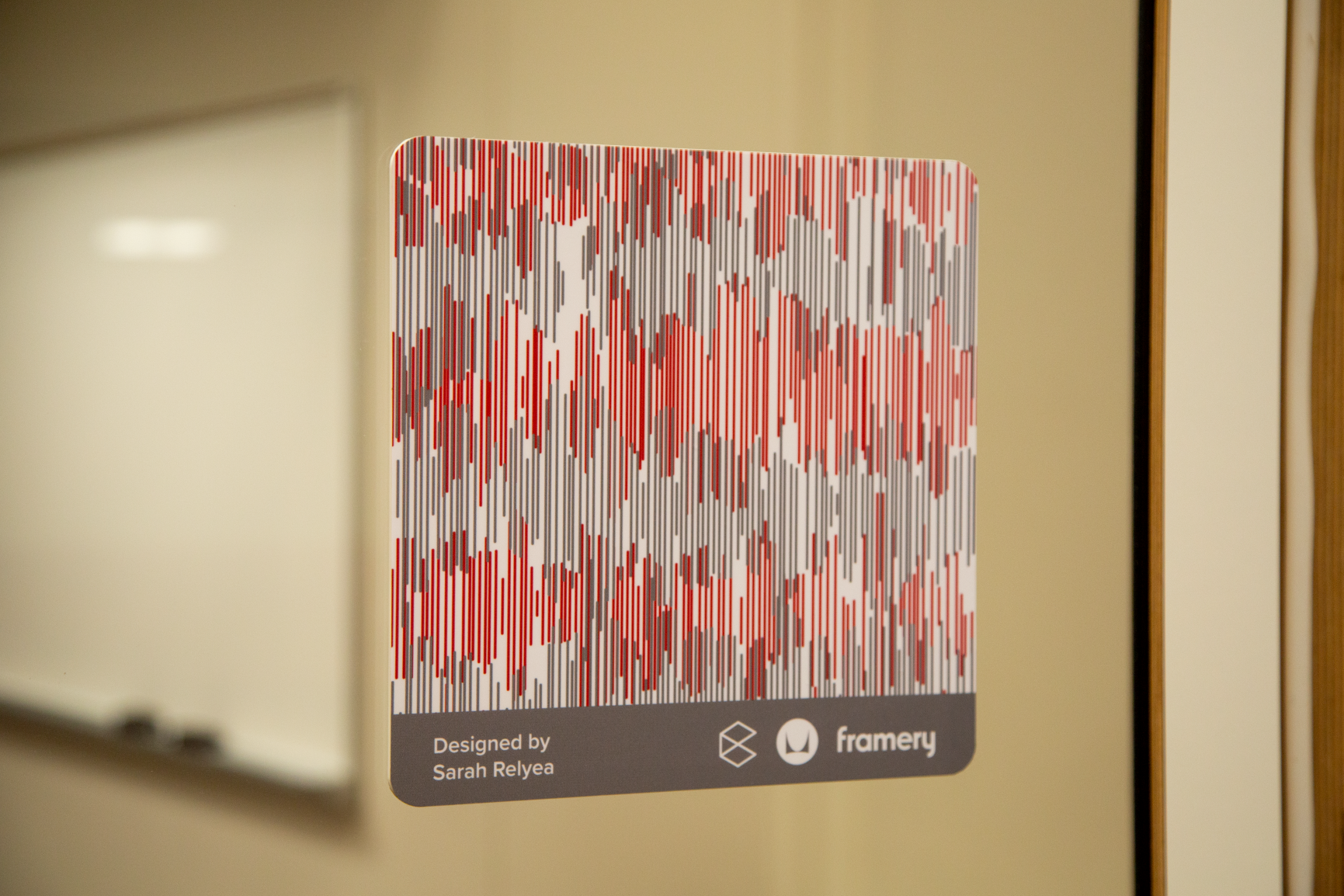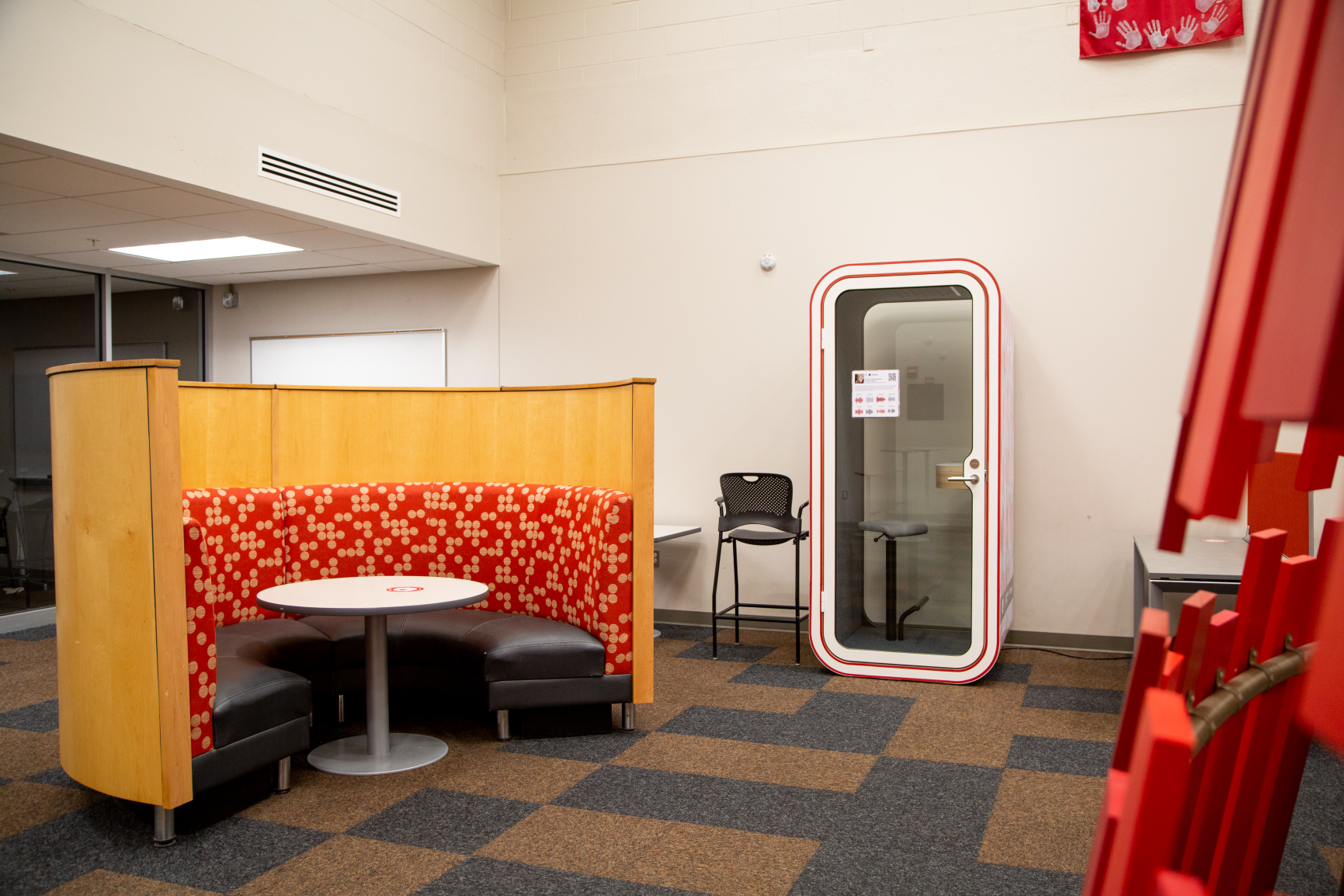 Aurora's Framery Q, "The Oval"


"The Oval on Ohio State's campus is much more than fields of grass among intersecting paths; it's a place that represents tradition, friendship, community, and leadership. Since 1870, the Oval has always been at the heart of campus, and every person that stands on the Oval and looks around sees each building exactly the way it looked when it was first constructed, a celebration of tradition and history. But no matter the reason for being there, the Oval is a place where we all have something in common: the Buckeye community.
The wrap pattern features iconic buildings found around the Oval, assorted objects associated with OSU's community and traditions, as well as illustrations of some of our diverse community members. Students can always be found on the Oval playing with dogs, tossing a frisbee with friends, or handing out high-fives on a Friday afternoon to spread some weekend kindness. As a strong community of young leaders, the Oval also represents the power we have to change the world; every path on the Oval was paved based on the tracks students left through the grass, showing us that we hold the power to forge our own paths to success.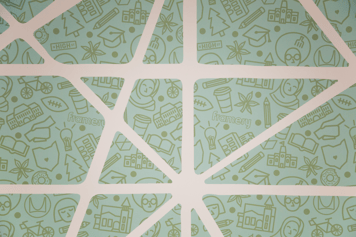 My design incorporates a map of all the intersecting paths on the Oval, to represent our ever-crossing paths as Buckeyes and the community we belong to. No matter where we come from, we all walk these same paths together. The grassy areas between the paths in my design are filled with a graphic pattern that encompasses all the things you see on the Oval: diversity, friendship, nature, tradition, scholarship, and of course, Buckeye pride. The Herman Miller, Continental Office, and Framery logos are all subtly incorporated into this pattern."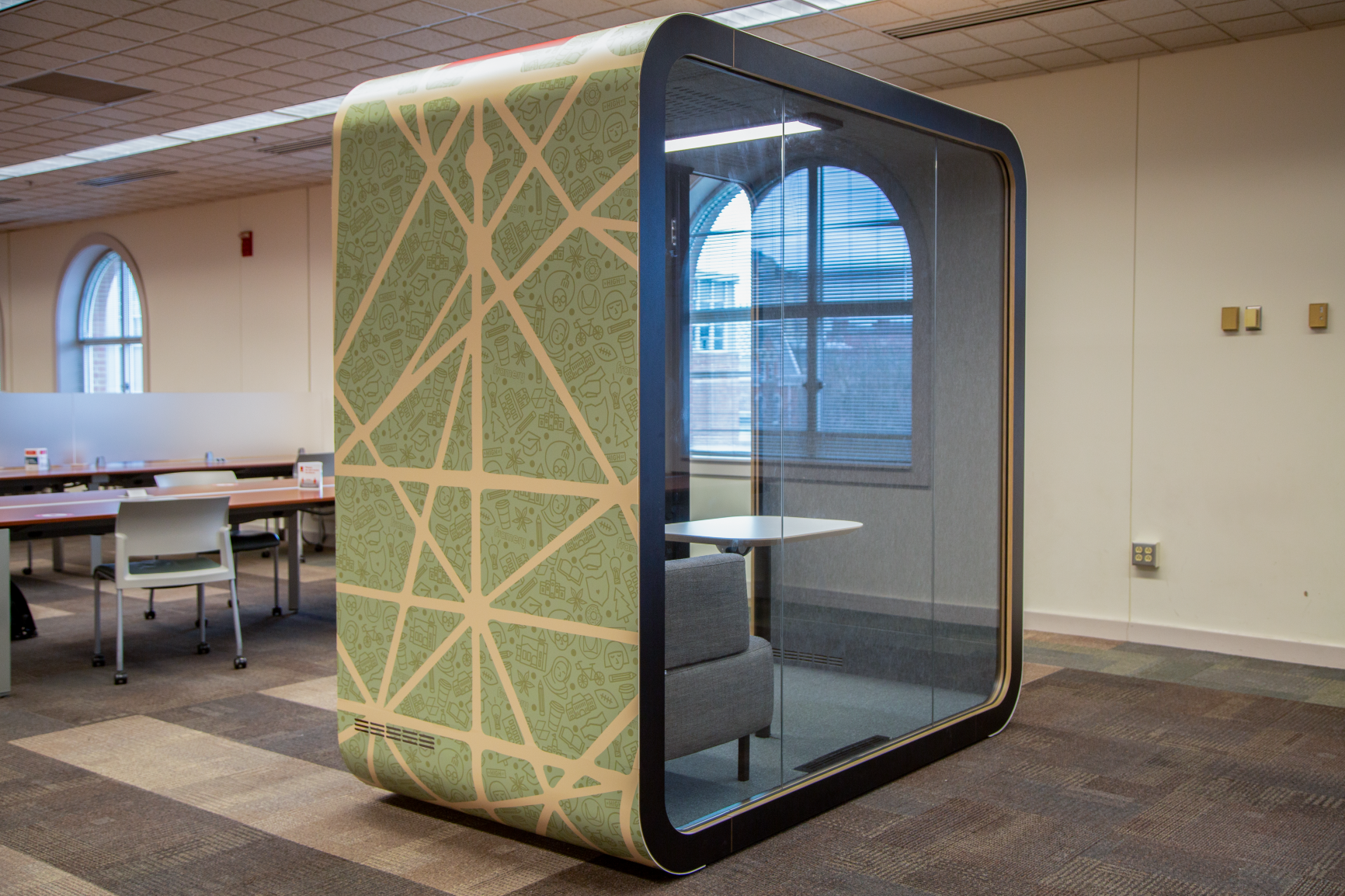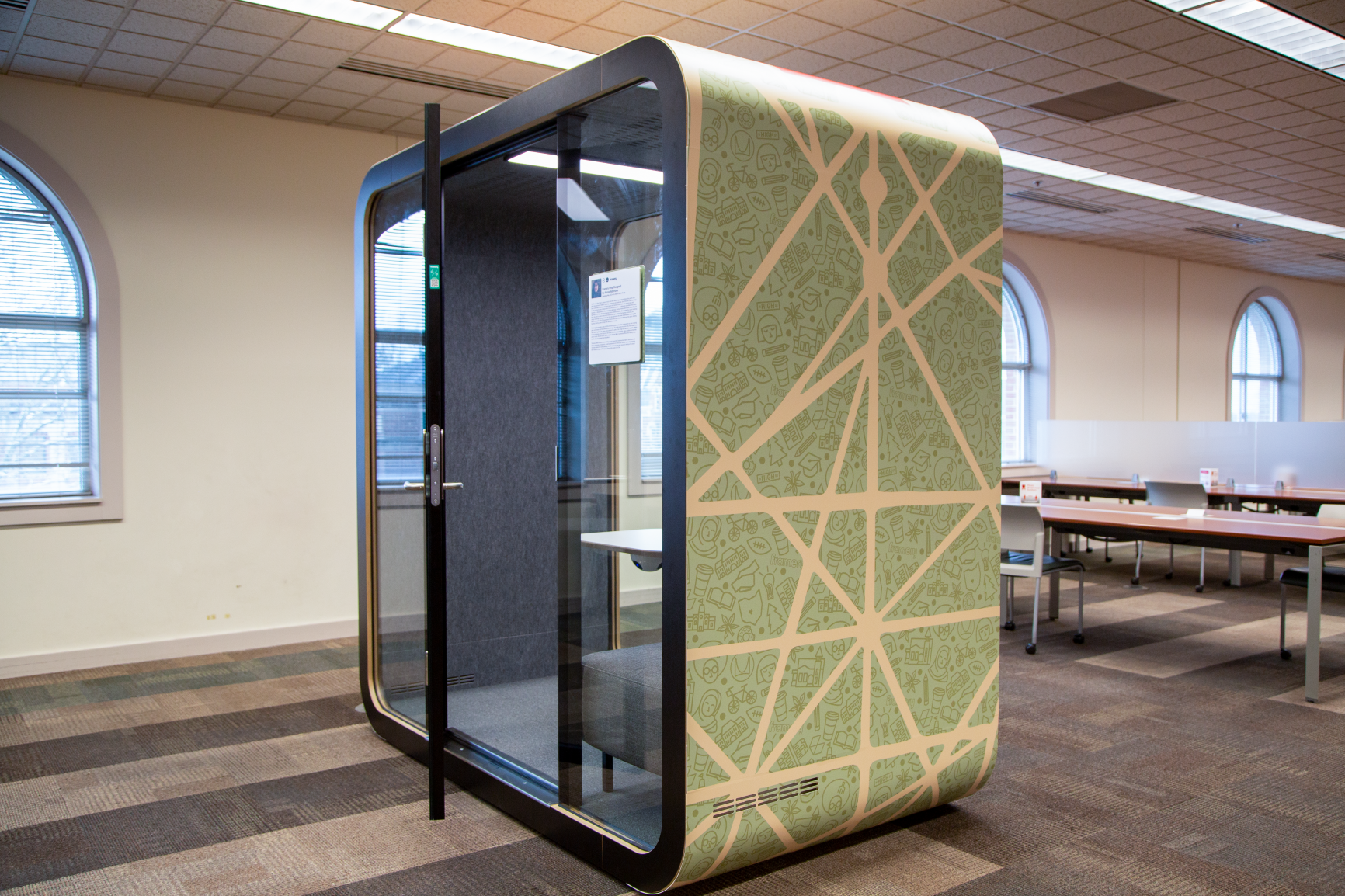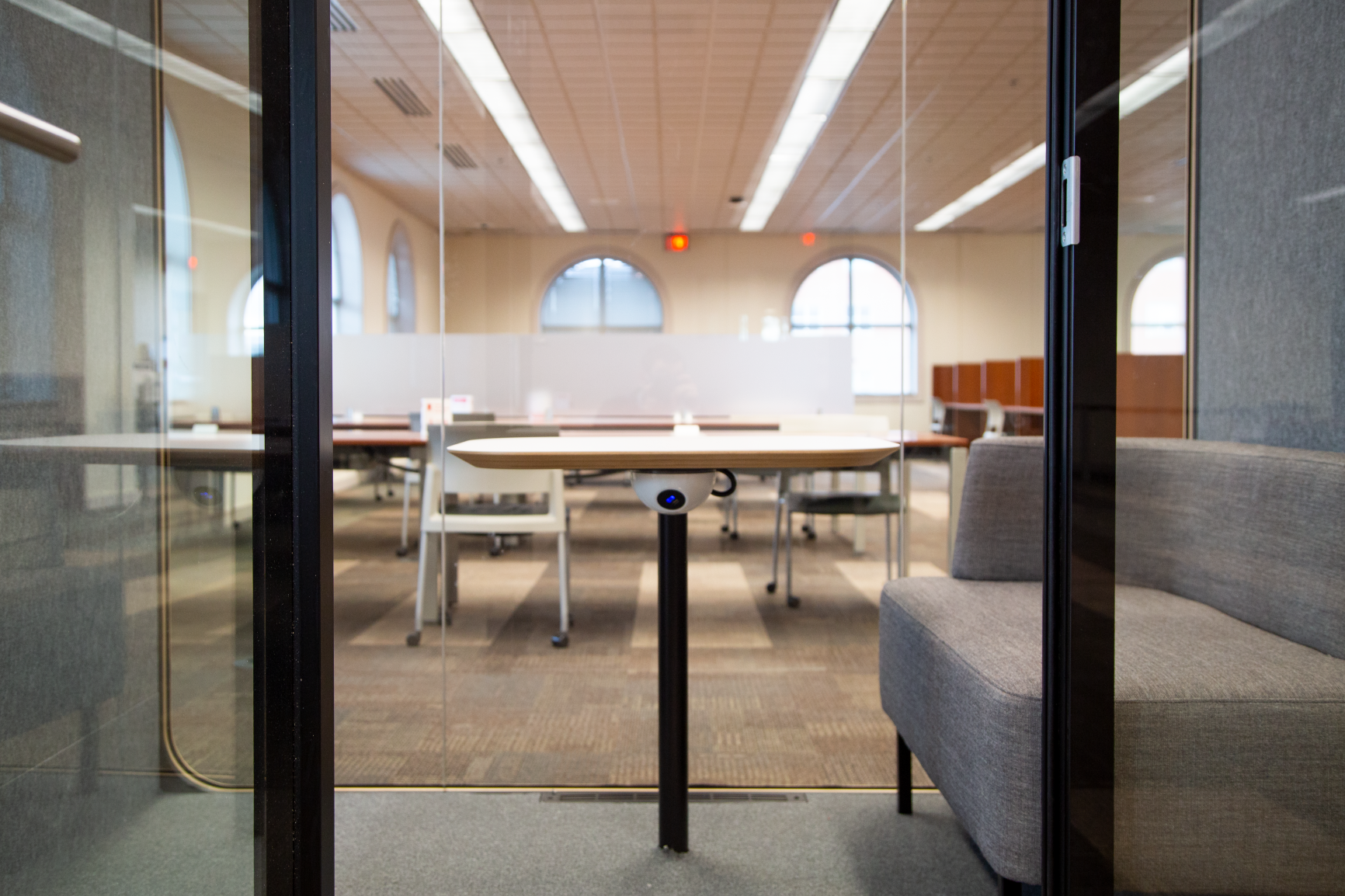 Truly amazing creativity from The Ohio State University, now brought to life and serving students each and every day. Congratulations to our winners - we can't wait to see what you create next!
We love Framery's soundproof pods, and in the flexible future of the workplace, they're an ever-popular option to create a quite, private space! How could Framery bring even more function to your space? Reach out for your free, personalized quote and to chat with our team about your needs, your team, and your best future!