When it comes to the workplace, arguably one of the most important aspects of it is the story that the space tells - not only to your external customers, but also to your internal associates. Believe it or not, your physical space says a lot about your organizational culture and who you are.
So, how is this done? Through branding.

Branding is the way your organization's story comes to life through a variety of means including logos, colors, imagery, and much, much more. In the workplace, your brand's story is told through things like signage, displays, and furniture choices.
Knowing how to tell your story can be overwhelming, especially with the different choices available in today's marketplace. To help you begin, here are a few recent trends we're seeing pop up in workspaces of all kinds:
1. Timelines: Showing off your organization's history is a great way to tell people where you've been and where you're headed. It allows your internal stakeholders (employees) to gain an appreciation and understanding of how your business has evolved over time. A timeline is a great way to show off historical pictures or special milestones that have occurred within the company. Whether you start your timeline when the organization was founded or you show future growth of the organization, make it impactful.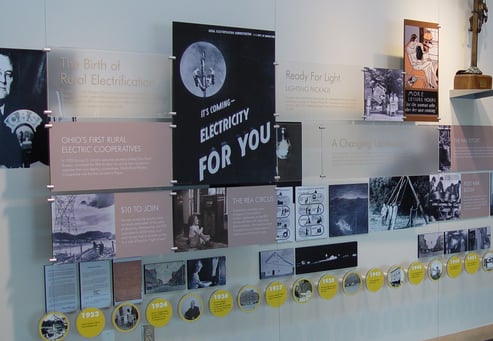 2. Embedded Technology: As we continue to move into the 21st century, our reliance on technology only continues to grow. But now, there are sleeker ways to integrate technology into experiential graphic design without losing the ability to change out the brand messaging or update the equipment as it ages. Today's options include digital integration with products like DIRTT. As your brand evolves, the use of technology can evolve alongside it.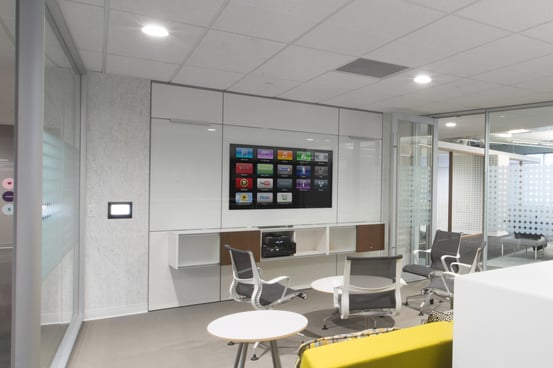 3. Wayfinding: Wayfinding is how we move in and around a facility. As people make their way throughout your organization, you can reiterate your brand message in ways that relate to how they navigate your workplace. From restroom placards to departmental signage, helping people find their way in your facility can be done in a creative, safe, and fun way.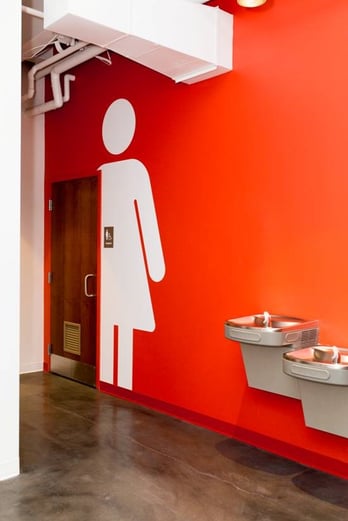 Weaving workplace branding into your space, with the help of professionals, will help you begin to tell your story. And we know it's a great one!