We love classic design, but creating great spaces that stand the test of time isn't easy. It comes down to understanding the different between a fad and a trend. Fads come and go like fashions, and soon become obsolete only lasting between one to five years. Trends, on the other hand, are more cyclical or they tend to simply not leave. Trends are timeless. Mid-century modern furniture just might be the best example of design that has consistently stood the test of time.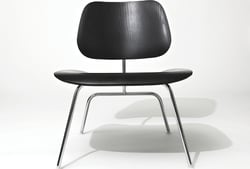 When designing environments build to last, it helps to take an eclectic approach by mixing classic and modern pieces together. Refined and tasteful designs can still incorporate fun, eye-catching, and innovative elements, but it's important to make sure these elements are easily changeable. This includes things like environmental graphics, accessory items like throw pillows, and fabrics and finishes that can be switched out as fashions change. If you design with the mindset that "it will need updated," you'll be able to keep many of your pieces for years to come.
We recently sat down with three of our interior designers to get their thoughts on timeless design and how they create beautiful spaces. Watch below to hear what they had to say:
At the end of the day, keeping spaces more simple and straight-forward allows classic pieces to be showcased and shine. You can read more about this in our latest edition of Great Spaces Magazine.