Designed by miller/watson architects, we were proud to assist with our furniture, flooring, branding, and interior construction teams to help create this beautiful space. This latest collaboration of this can be found in one of the most iconic buildings at The Ohio State University!
Featuring custom Branding applications on the DIRTT Interior Construction solutions, gorgeous ergonomic furniture from Herman Miller, and easy-to-clean, easy-to-maintain flooring solutions, this multipurpose space gives the Graduate School (located on the second floor of University Hall) the various kinds of areas they need to be their best. Quick drop-zone work areas are perfect for students and staff on the go, and the expansive classroom space is packed with the integrated technology (thanks to DIRTT's solutions) today's students need to stay connected, wherever they are!
The University Hall that we know today is actually a replica of the first building to grace The Ohio State University's grounds, constructed in 1873. When the original building was deemed structurally unsafe in the late 1960s, this reconstruction took its place in 1976, filled with many of the architectural nods and cues that made the original building an iconic landmark on campus. With that in mind, one can quickly find a similar blending of eras throughout the space, where modern, ergonomic furniture (like the Herman Miller Aeron, Setu, and Caper chairs) meets historic style and traditional charm.
Take a deeper look into this special new home of the Graduate School, and see just how special of a space our teams can create!
---
(1/23)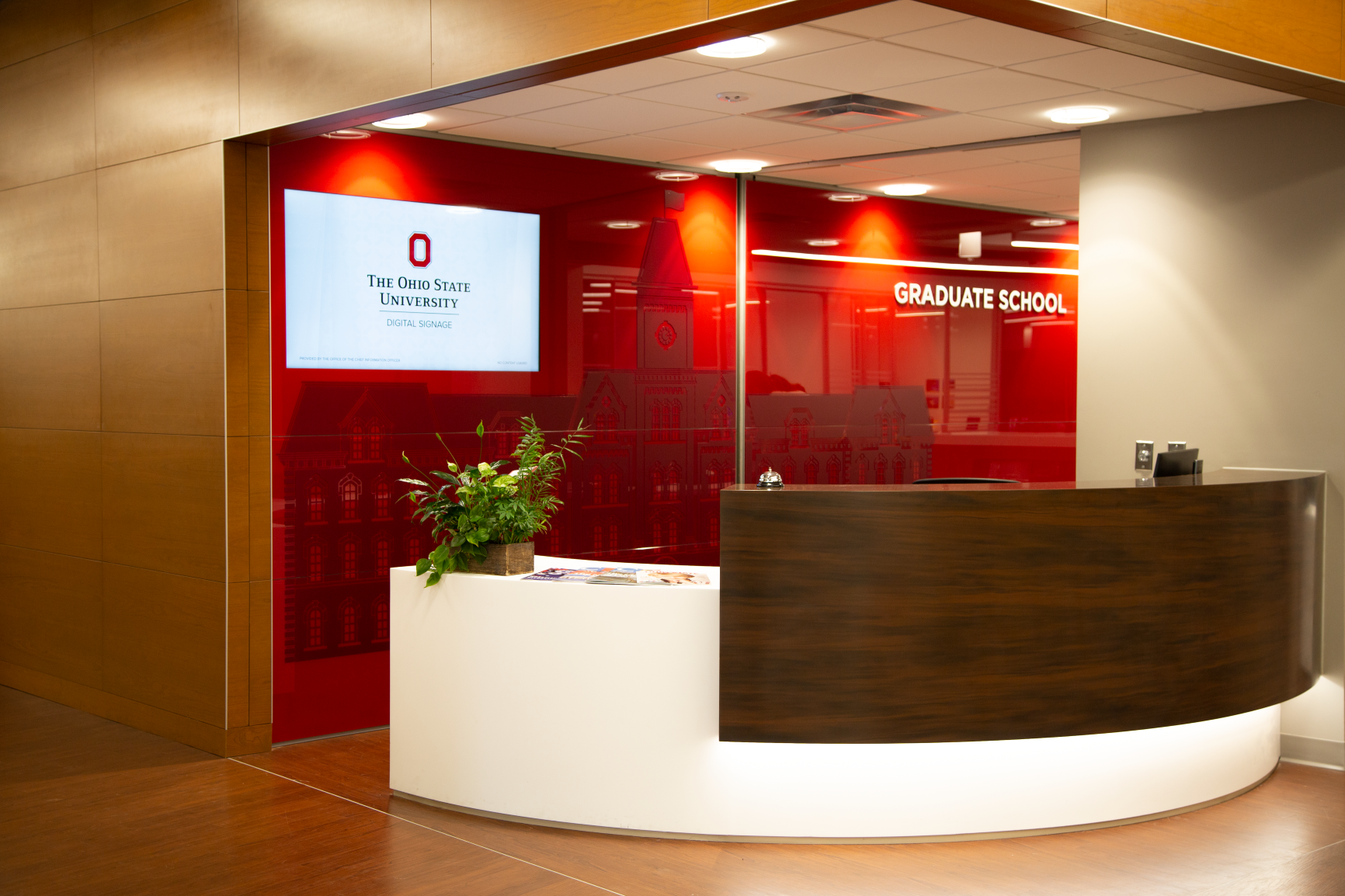 Seamlessly integrated DIRTT technology is flush with the wall and easy to maintain


(2/23)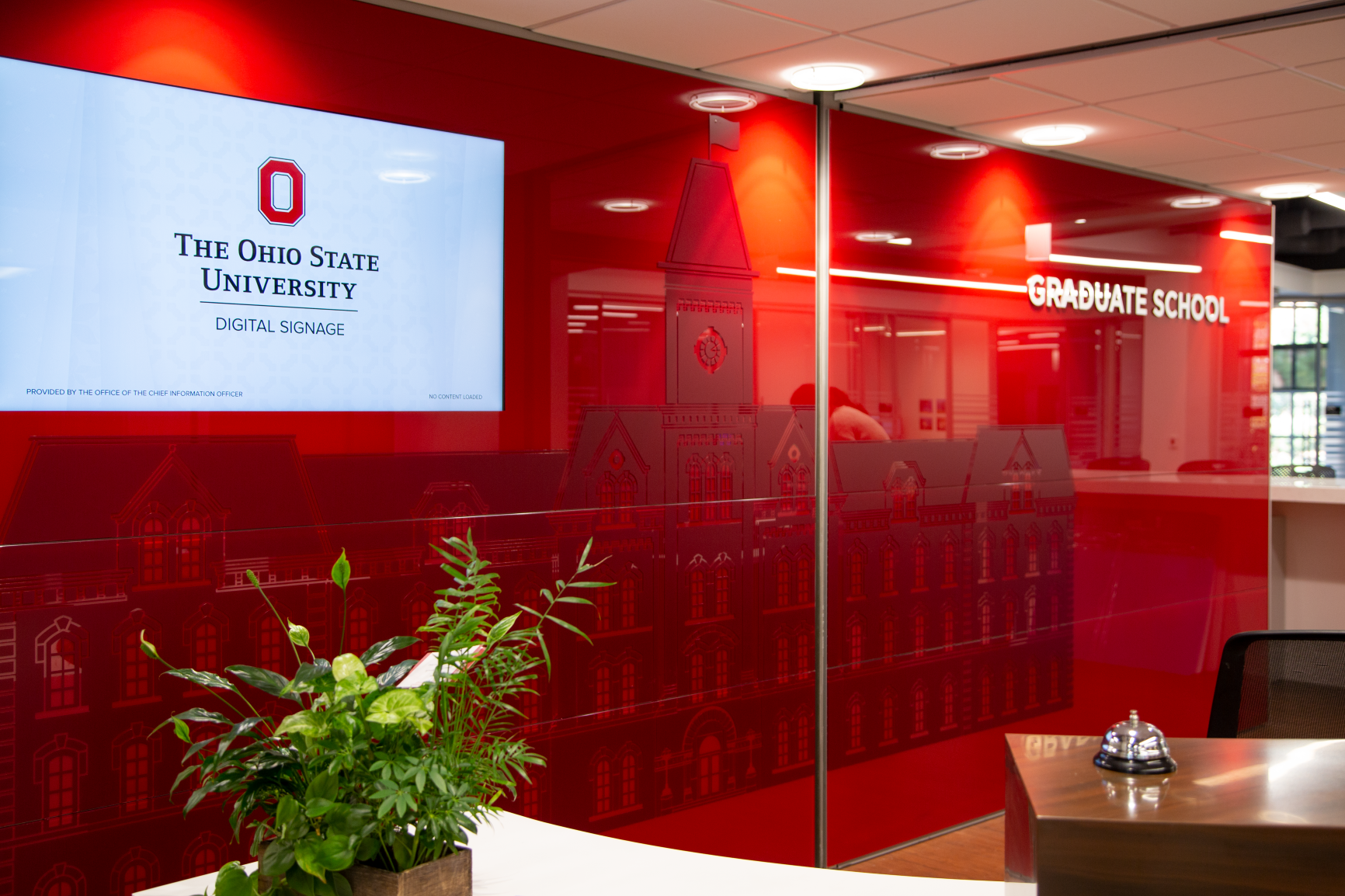 Custom branding provides a unique University Hall application that makes the DIRTT panels pop!

(3/23)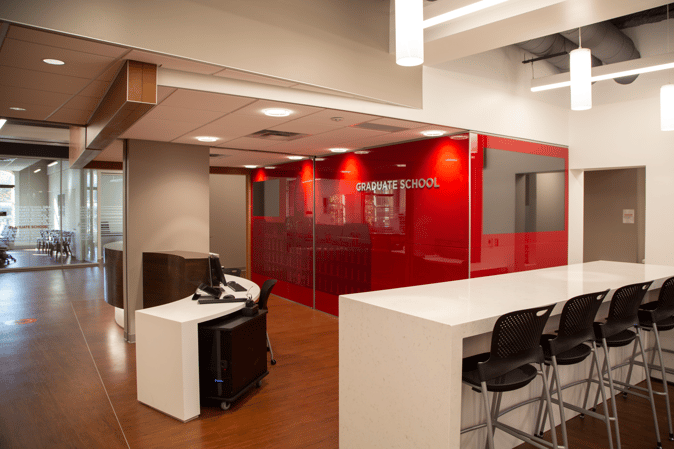 Integrated technology can be found on multiple sides of this DIRTT solution, greeting both guests and those using the above drop-zone work area.

(4/23)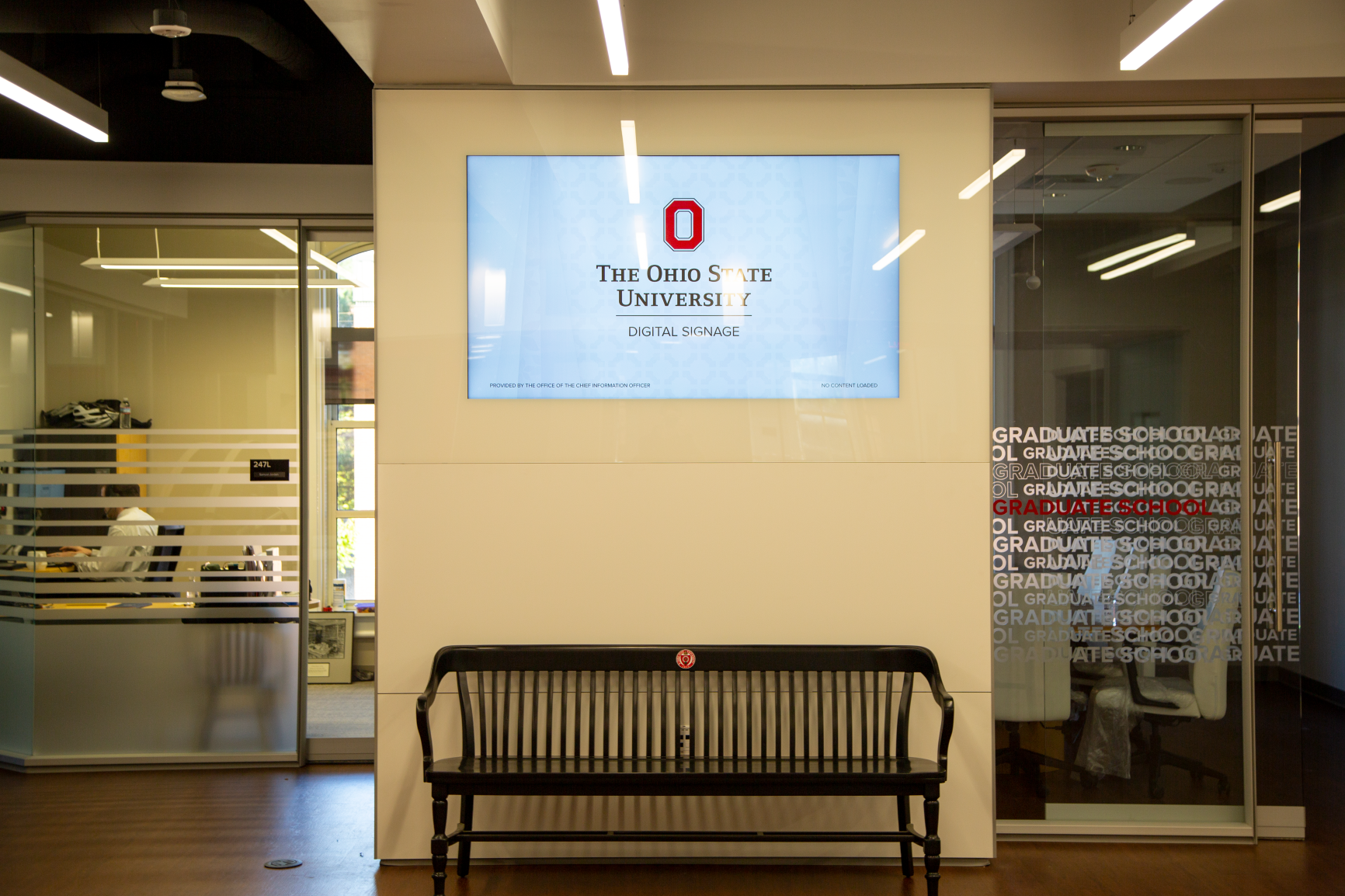 Traditional furniture and style meets modern solutions!


(5/23)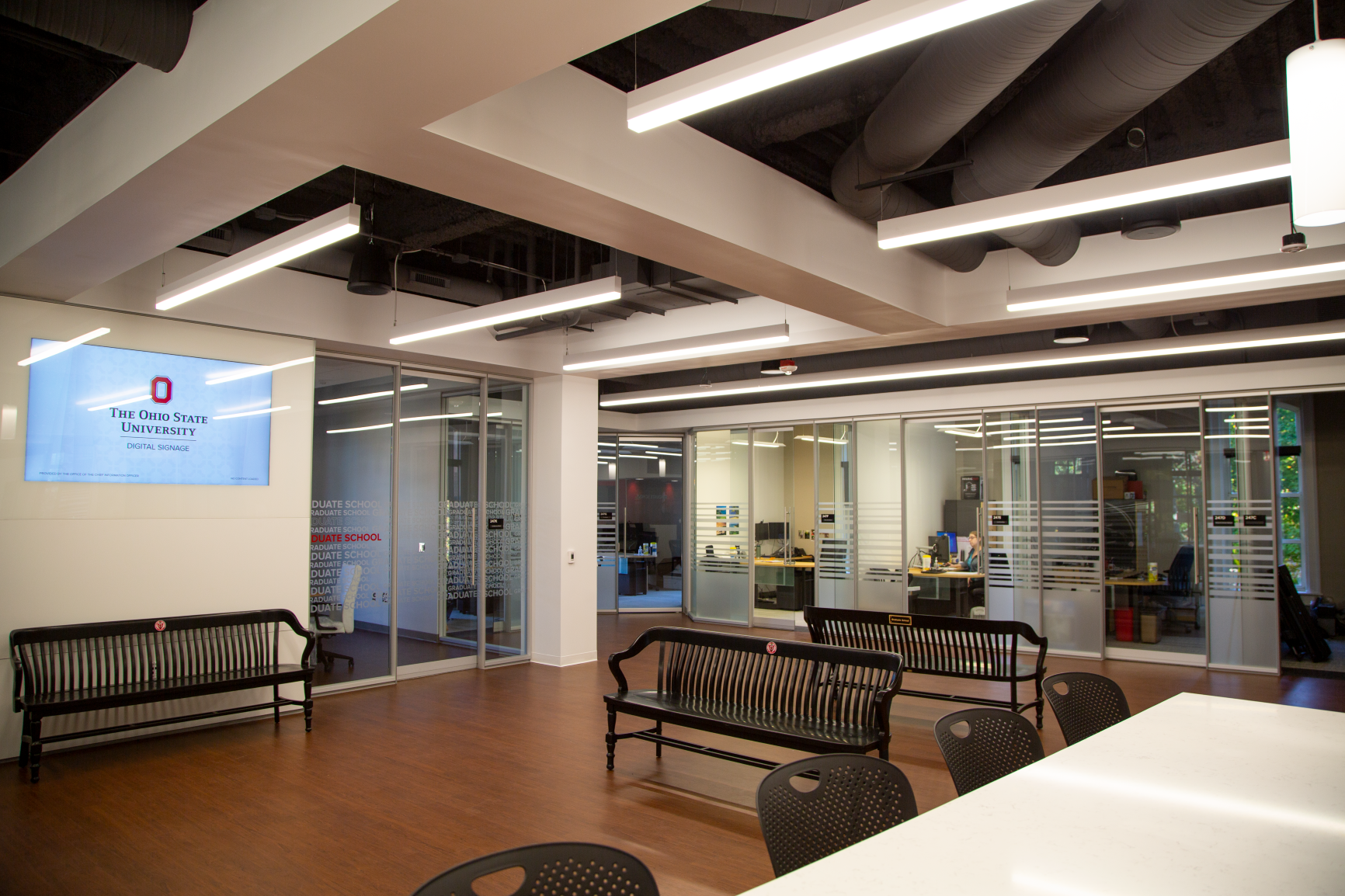 Private offices take advantage of DIRTT's flexibility and adaptability for any space.



(6/23)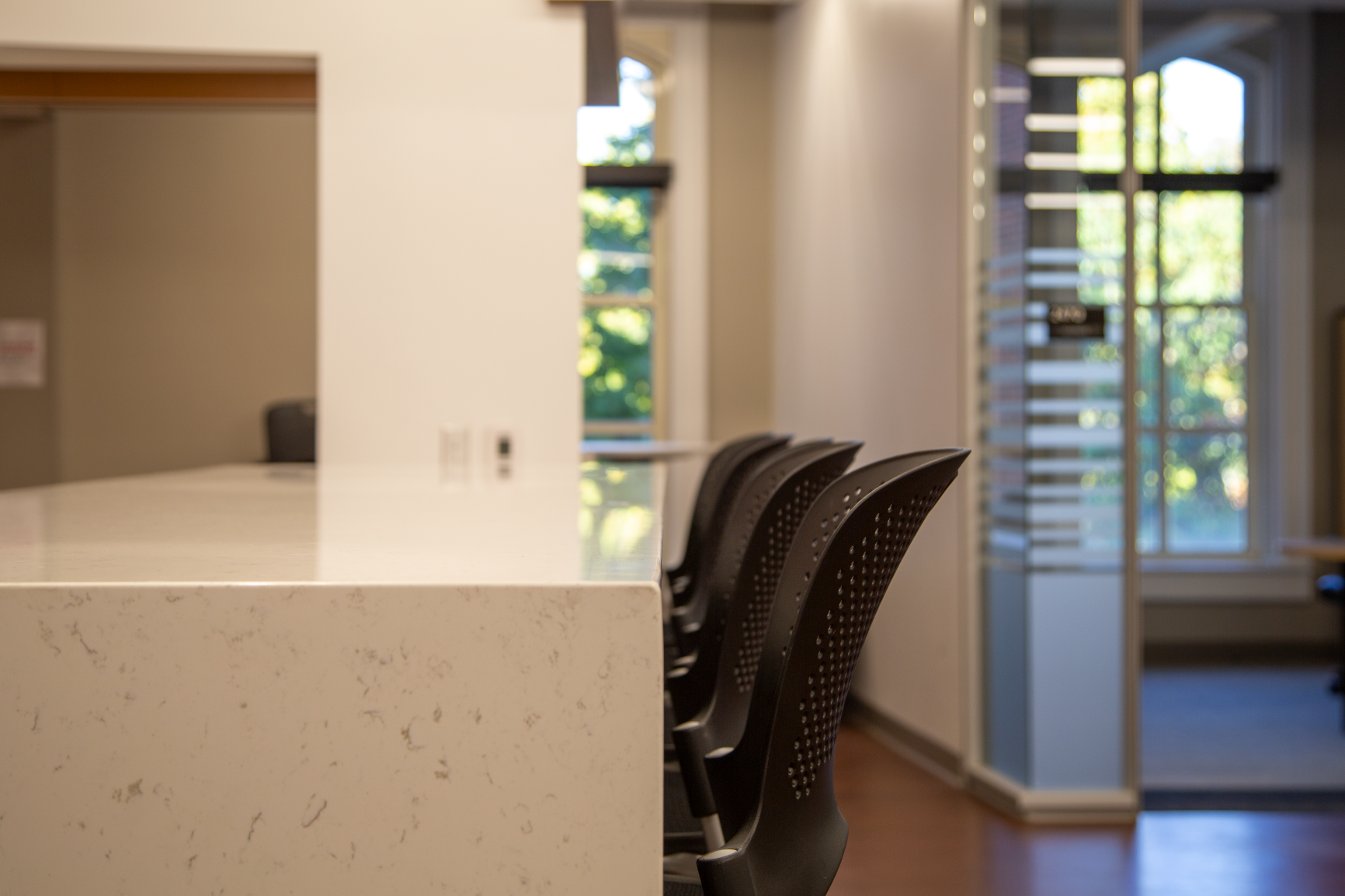 Herman Miller Caper stools create the perfect drop-zone that keeps you comfortable, whether you're working for 5 minutes or 5 hours.

(7/23)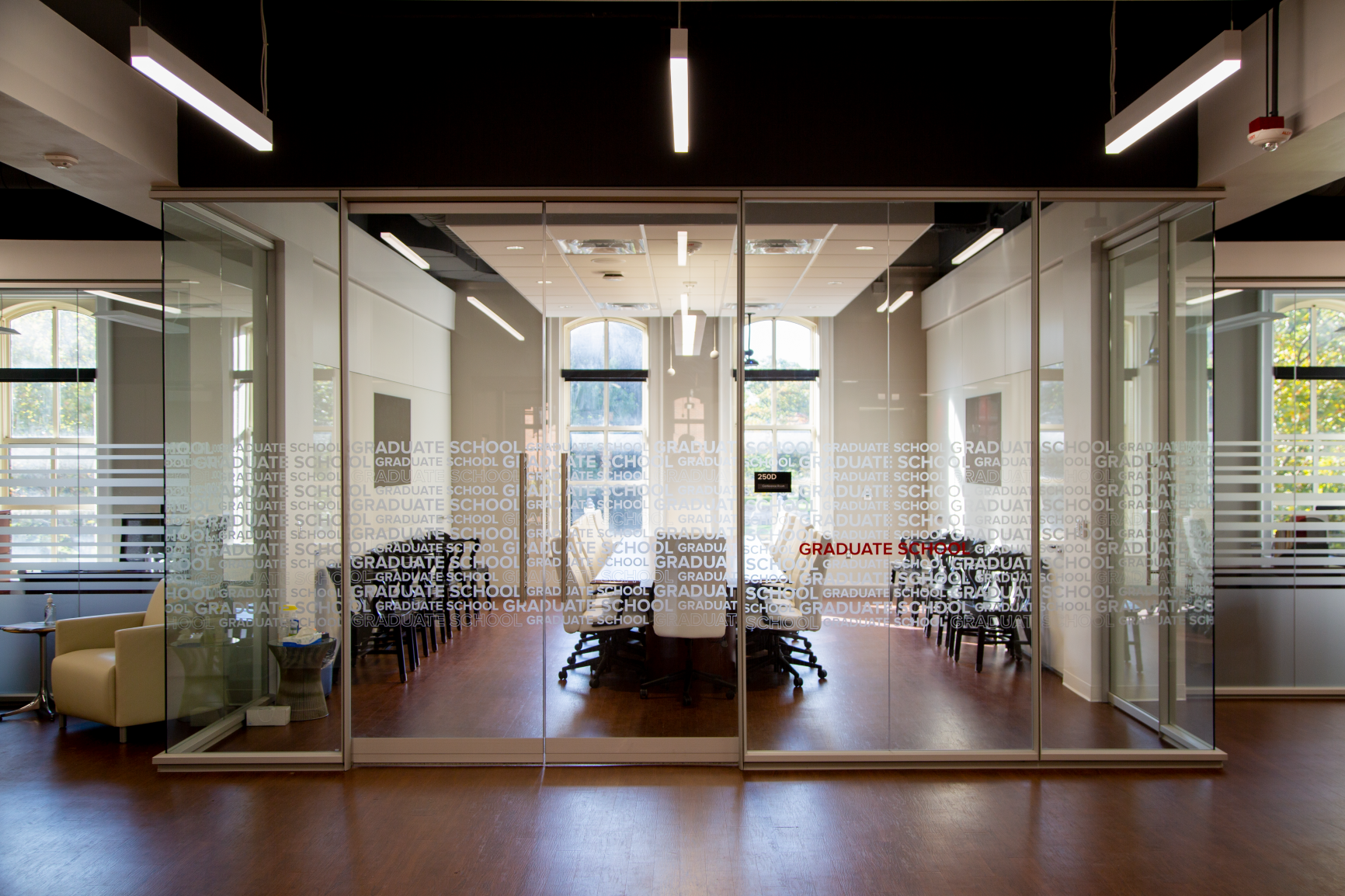 Custom branding and DIRTT create this beautifully modern conference space.


(8/23)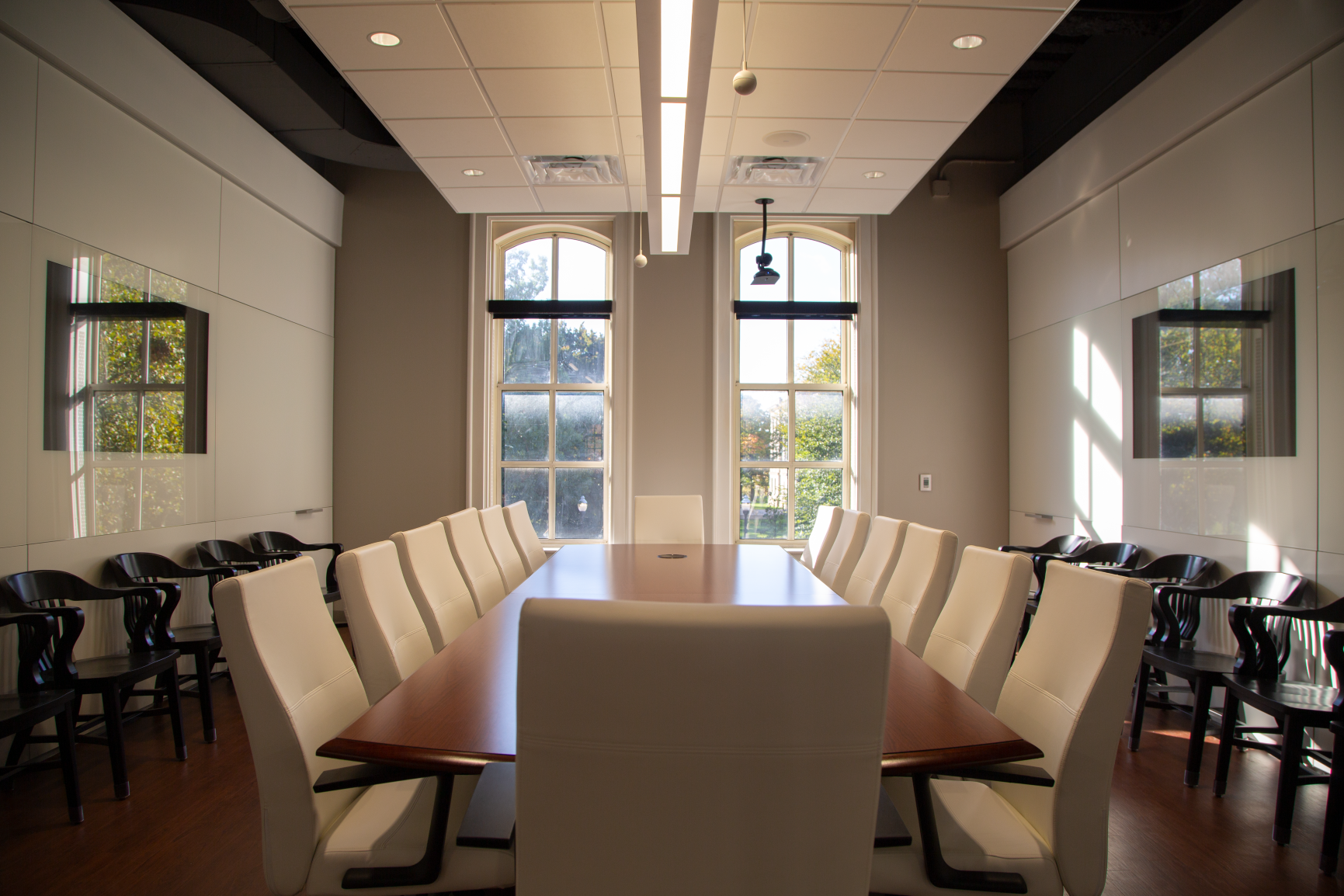 Modern, ergonomic chairs meet timeless, traditional style in this large conference room.

(9/23)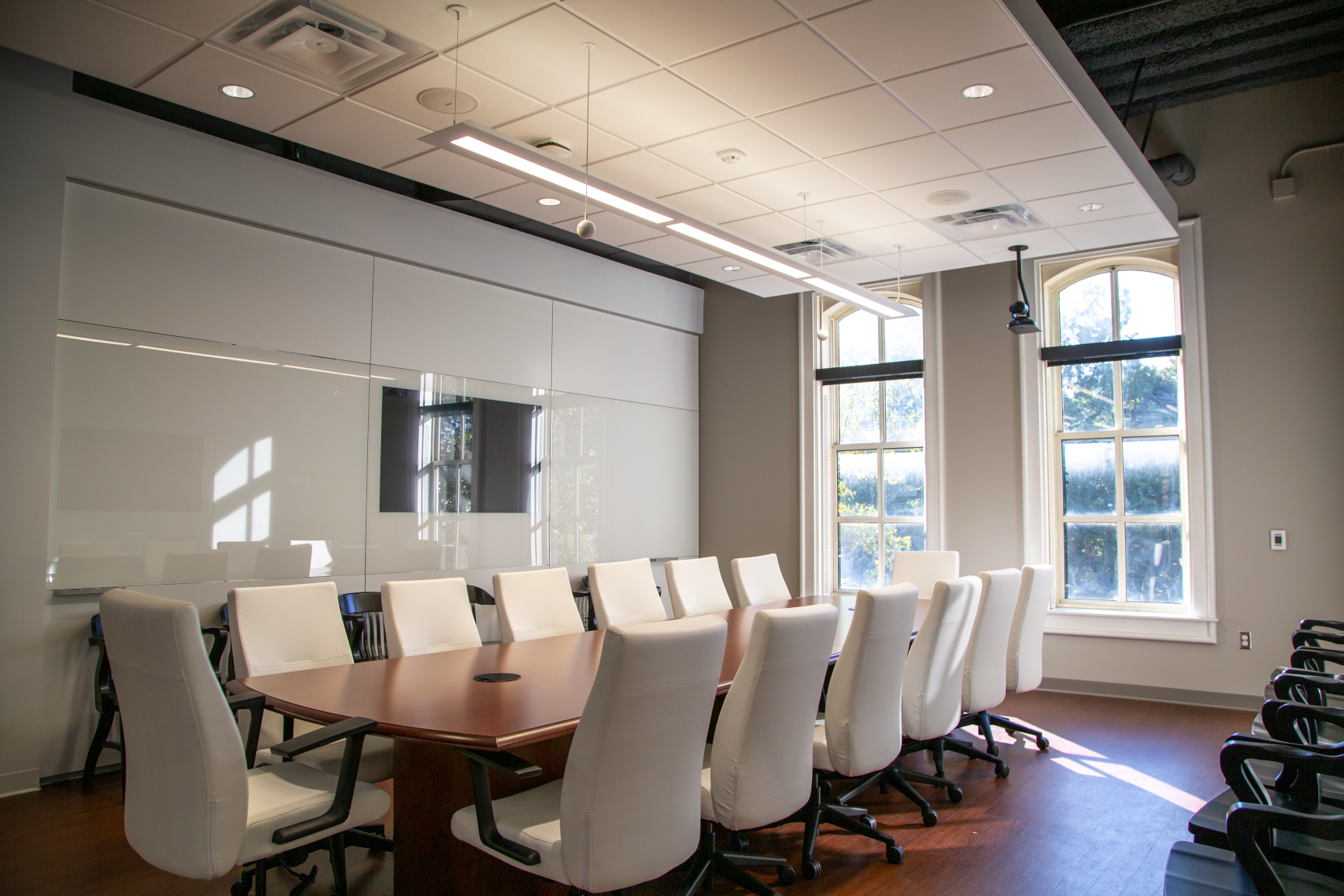 Technology integrated right into the walls brings even more solutions to this space, thanks to DIRTT!


(10/23)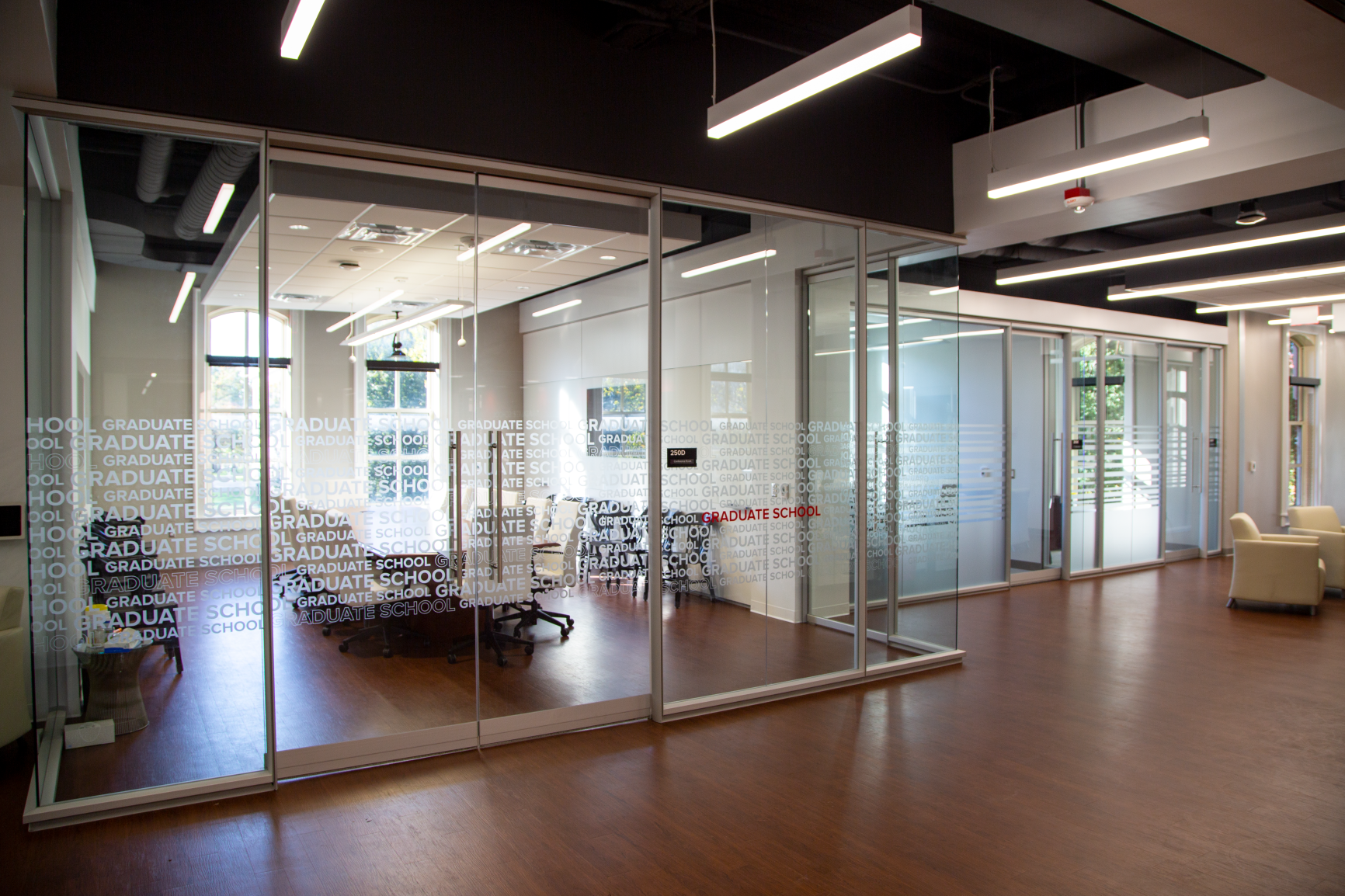 Another drop-zone for quick work or informal meetings can be found just off of this conference room


(11/23)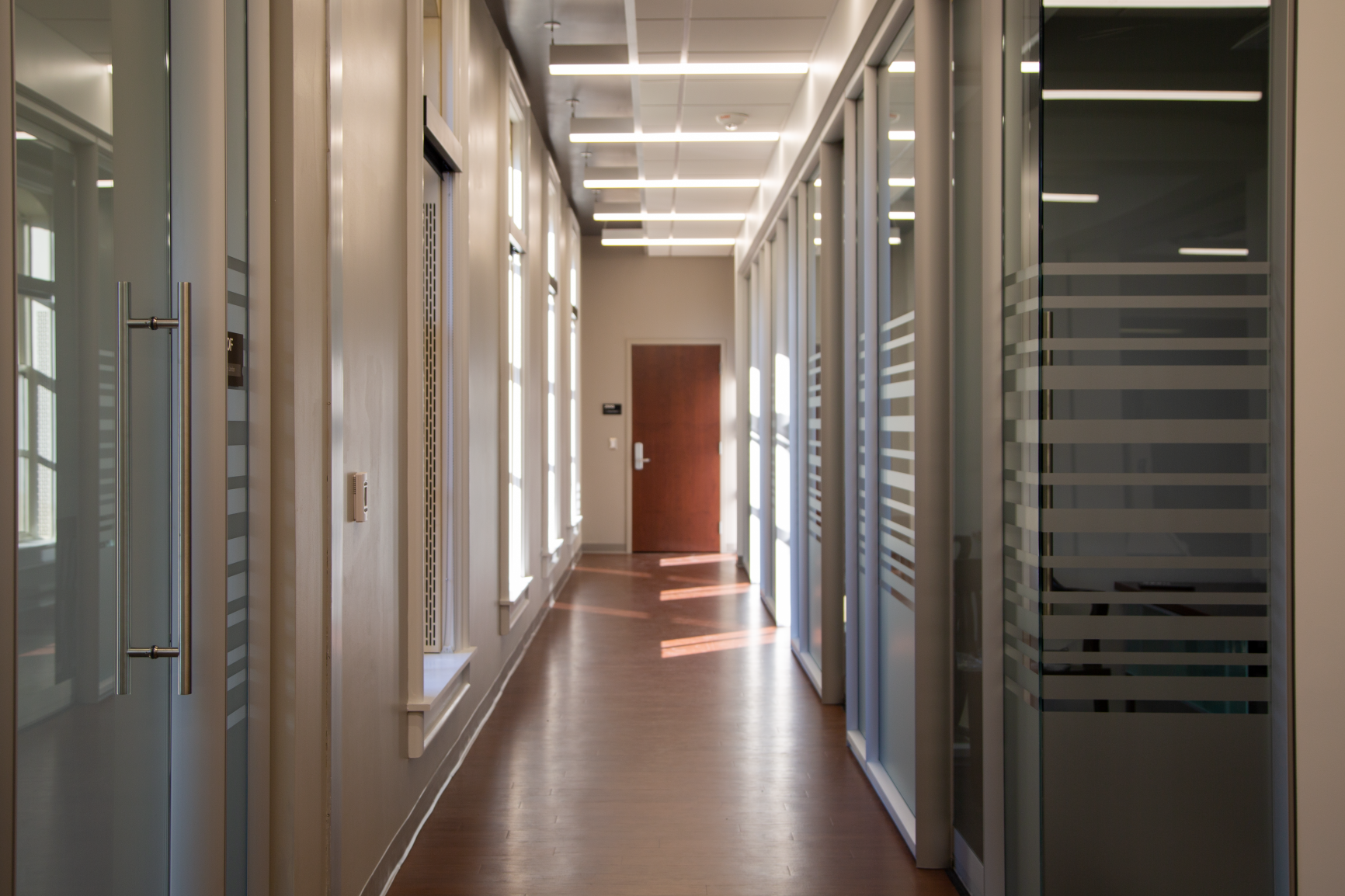 Private offices with DIRTT glass walls bring the sunlight in, leading to the classroom.


(12/23)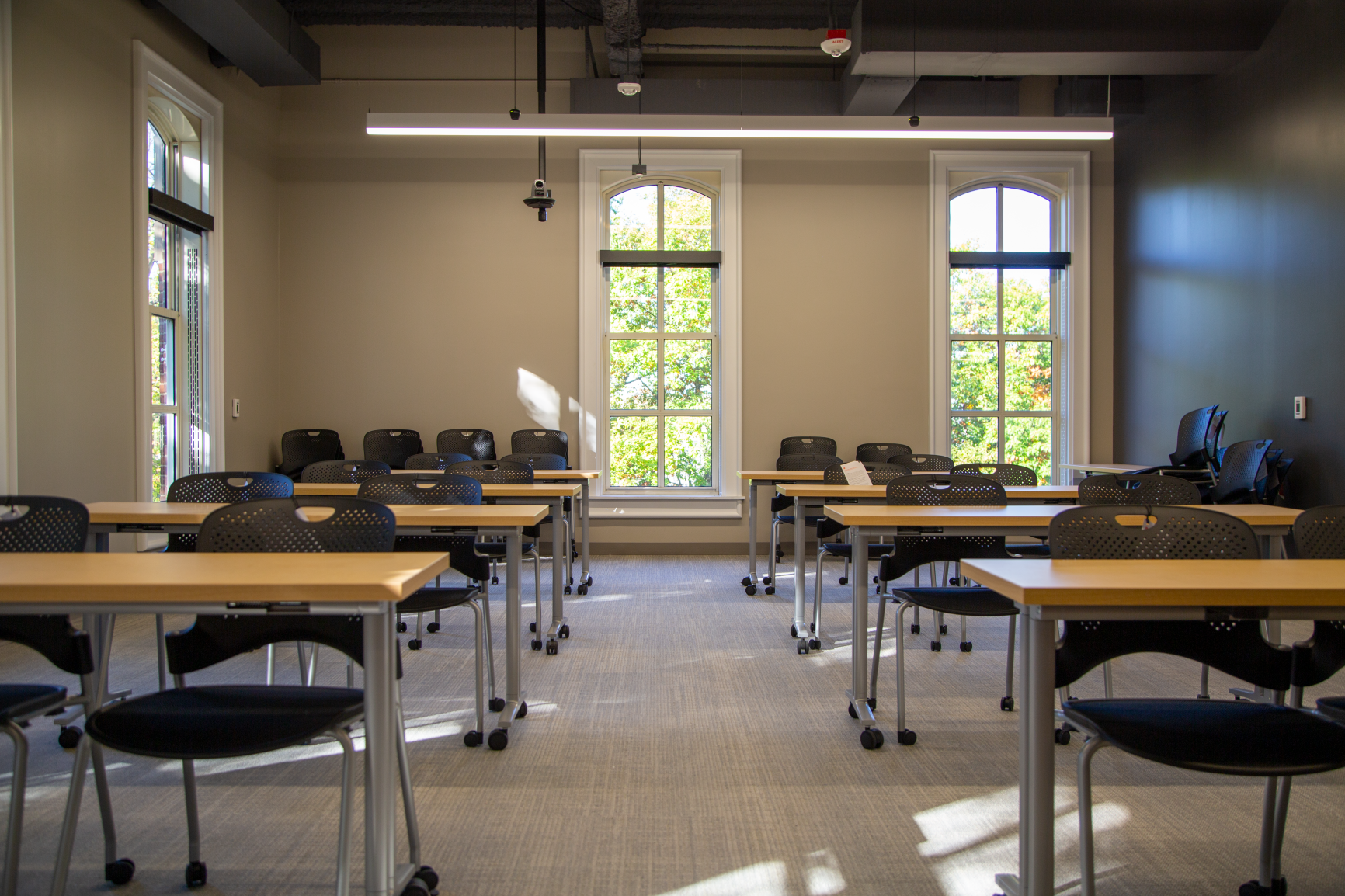 Caper chairs with mesh seating provide comfort for students in this flexible classroom space.


(13/23)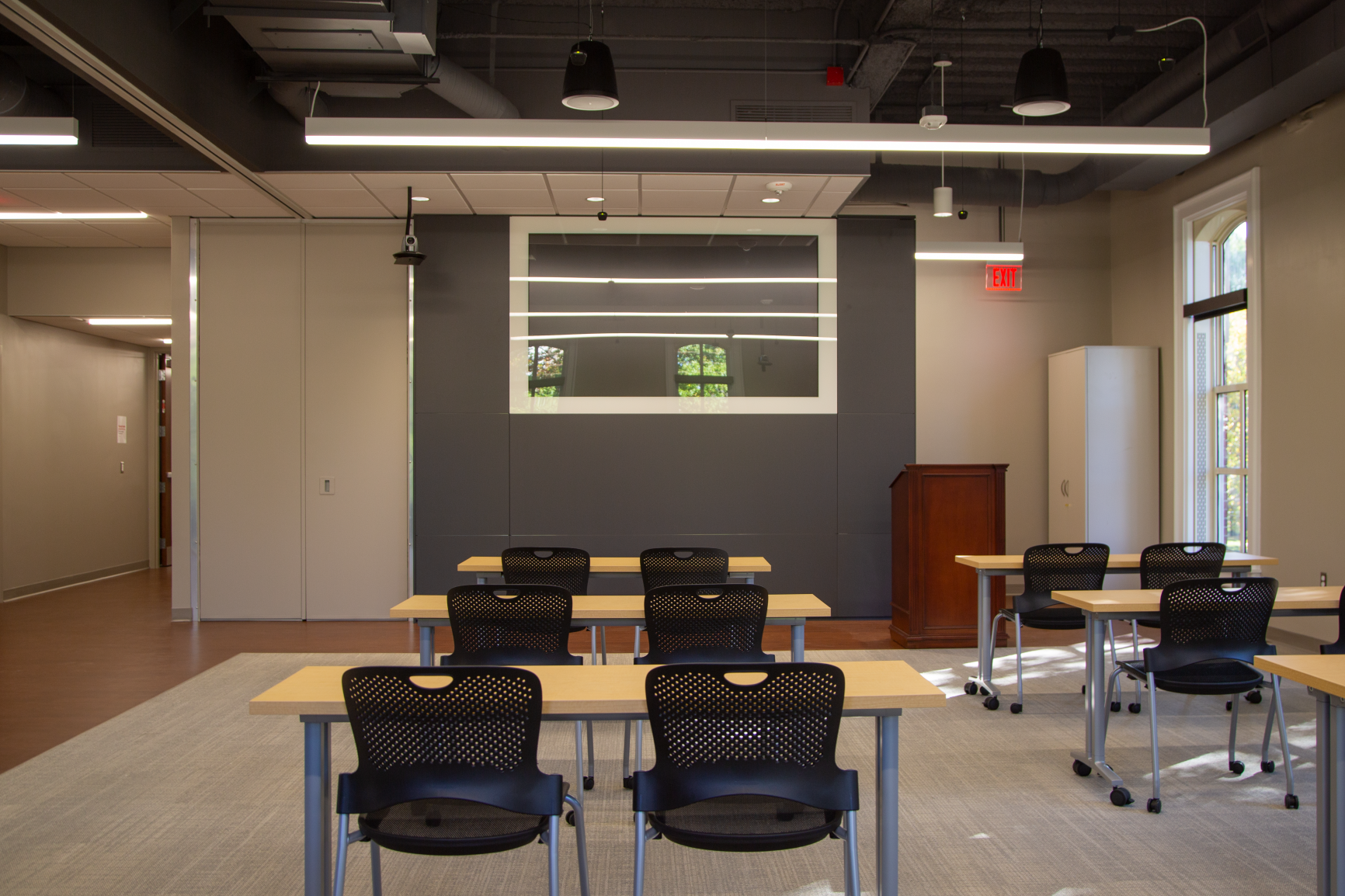 A large, integrated TV (DIRTT, once again!) makes it easier than ever to show class materials to students, both virtually and in the classroom.



(14/23)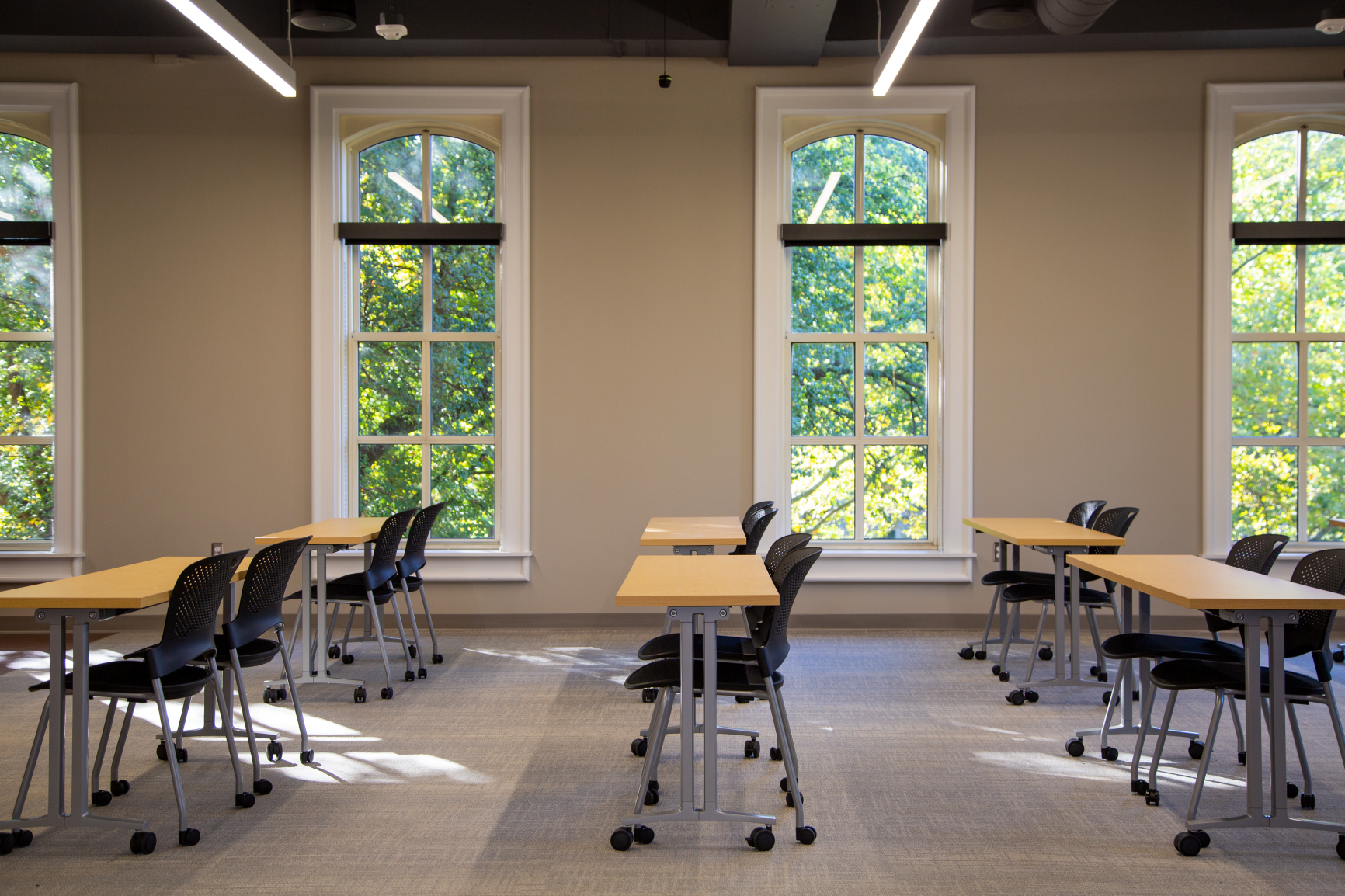 Casters for both tables and chairs give this space the flexibility to be easily arranged in any number of configurations!
(15/23)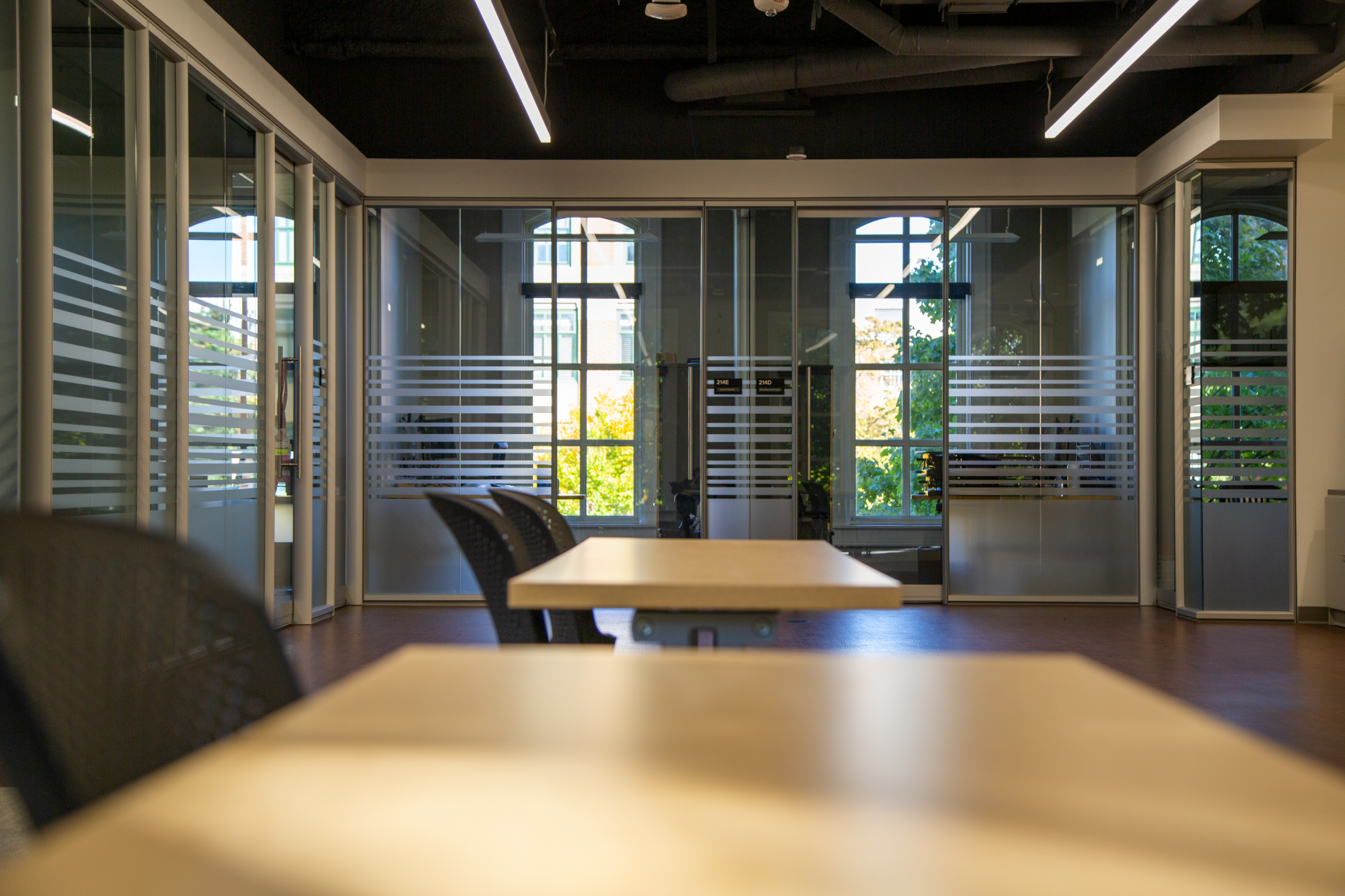 More private offices can be found off of the classroom are, with a large open space that can be used for anything!


(16/23)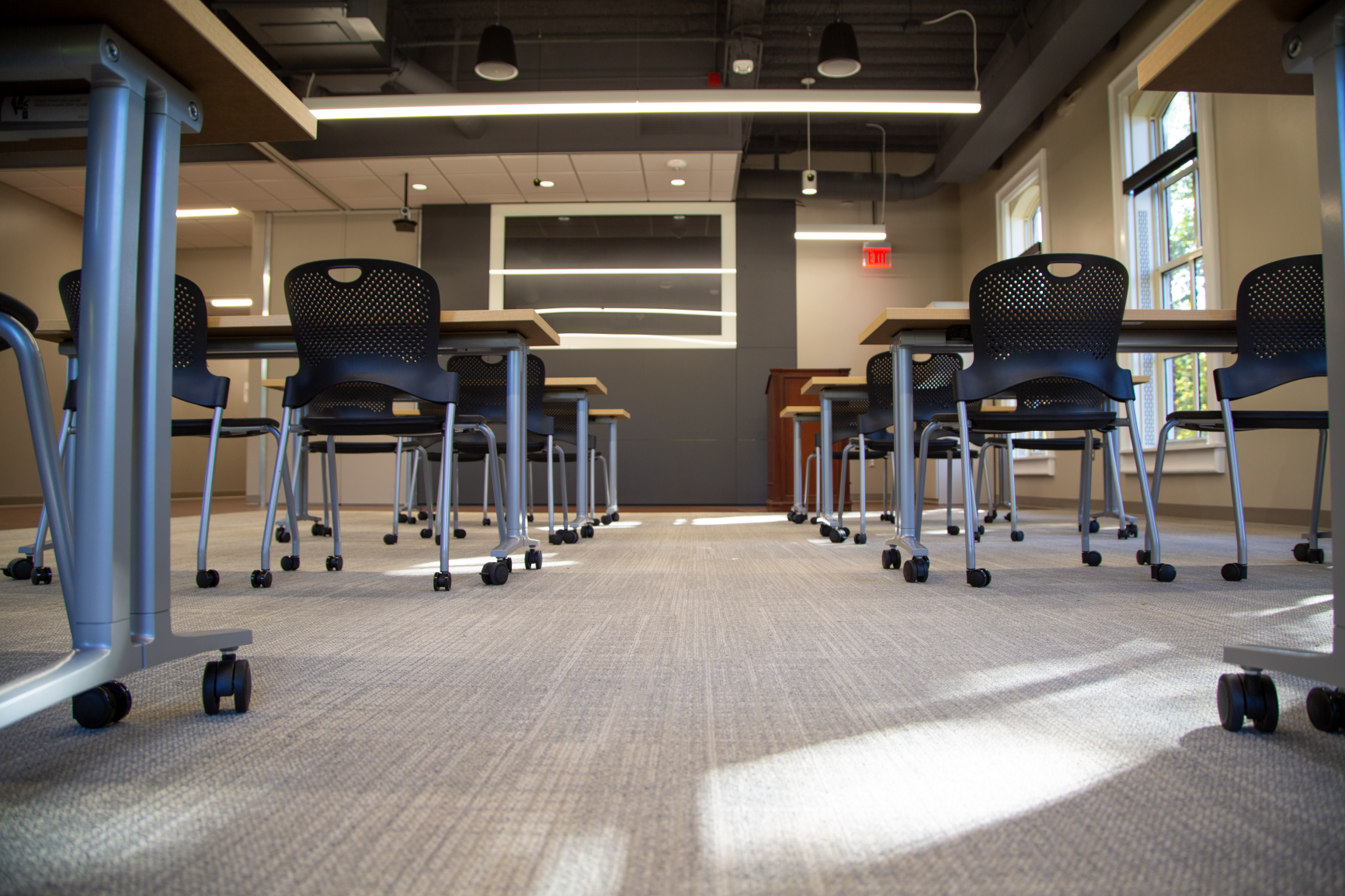 Easy-to-maintain, durable flooring helps this space stay clean and looking great for years to come!


(17/23)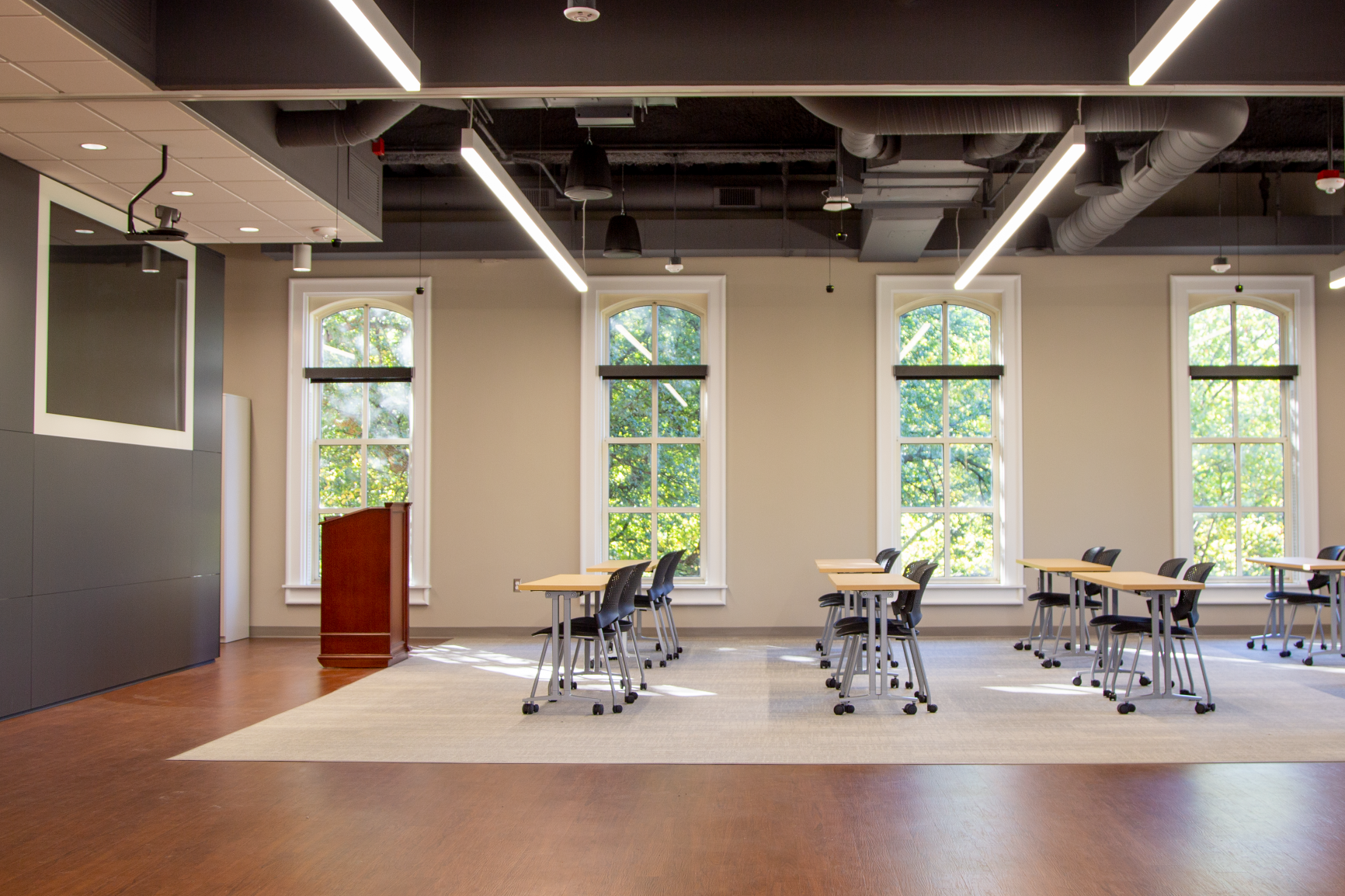 Durable wood-like flooring frames the carpeted classroom area and provides an easy-to-clean surface for the adjacent multipurpose space.



(18/23)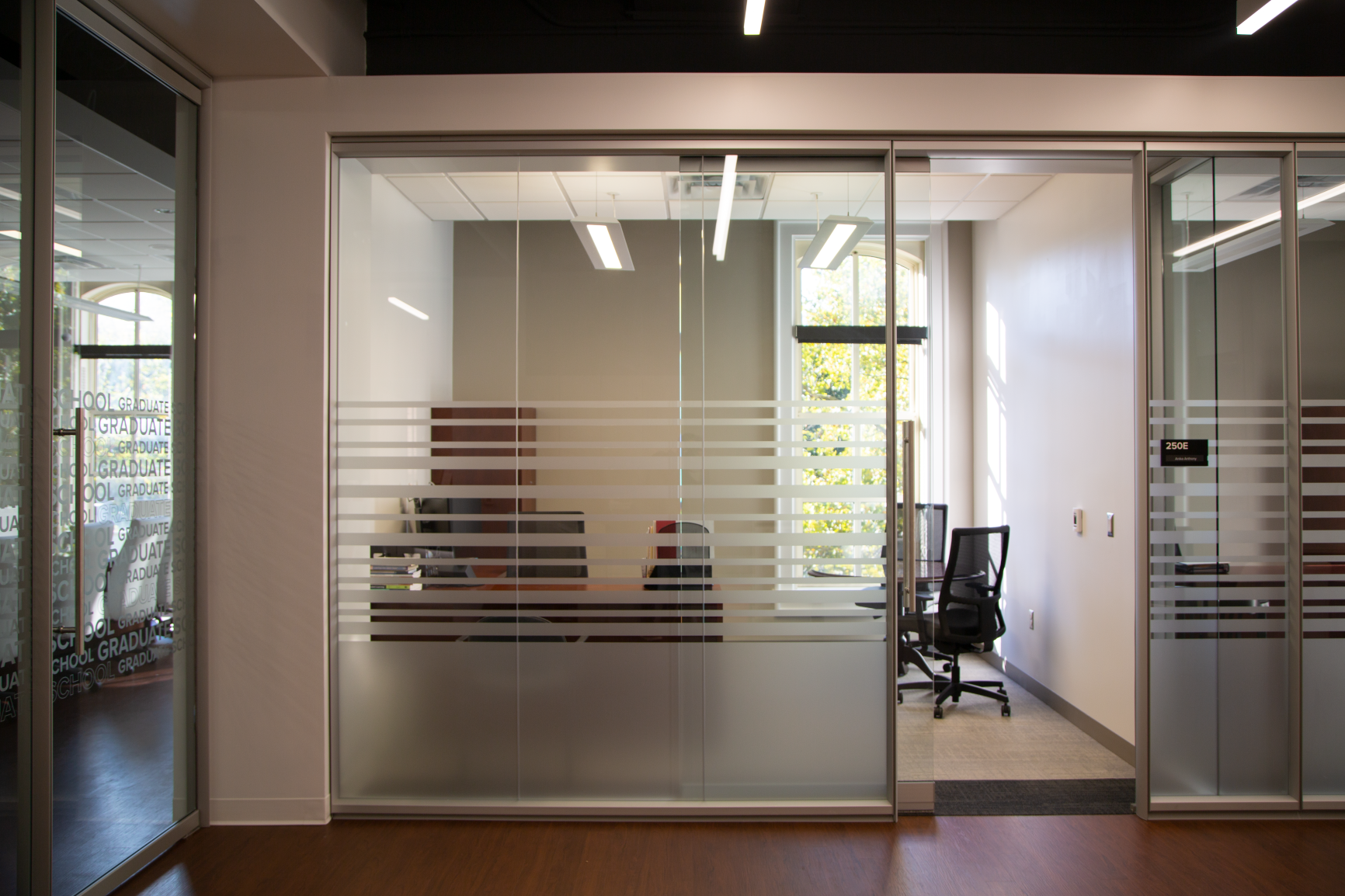 A closer look into a private office with sliding glass doors.


(19/23)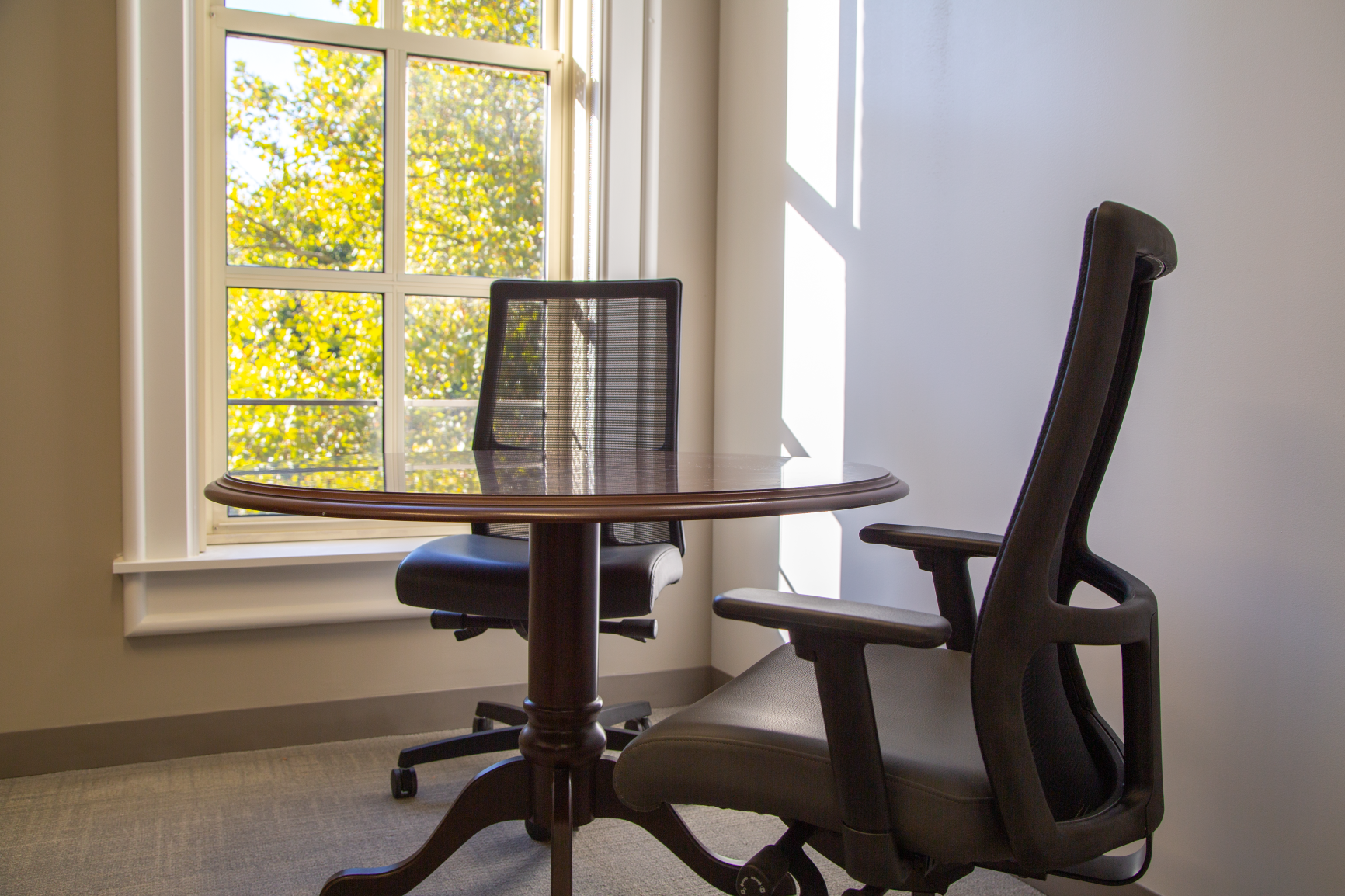 Timeless, traditional style meets modern elegance in University Hall!



(20/23)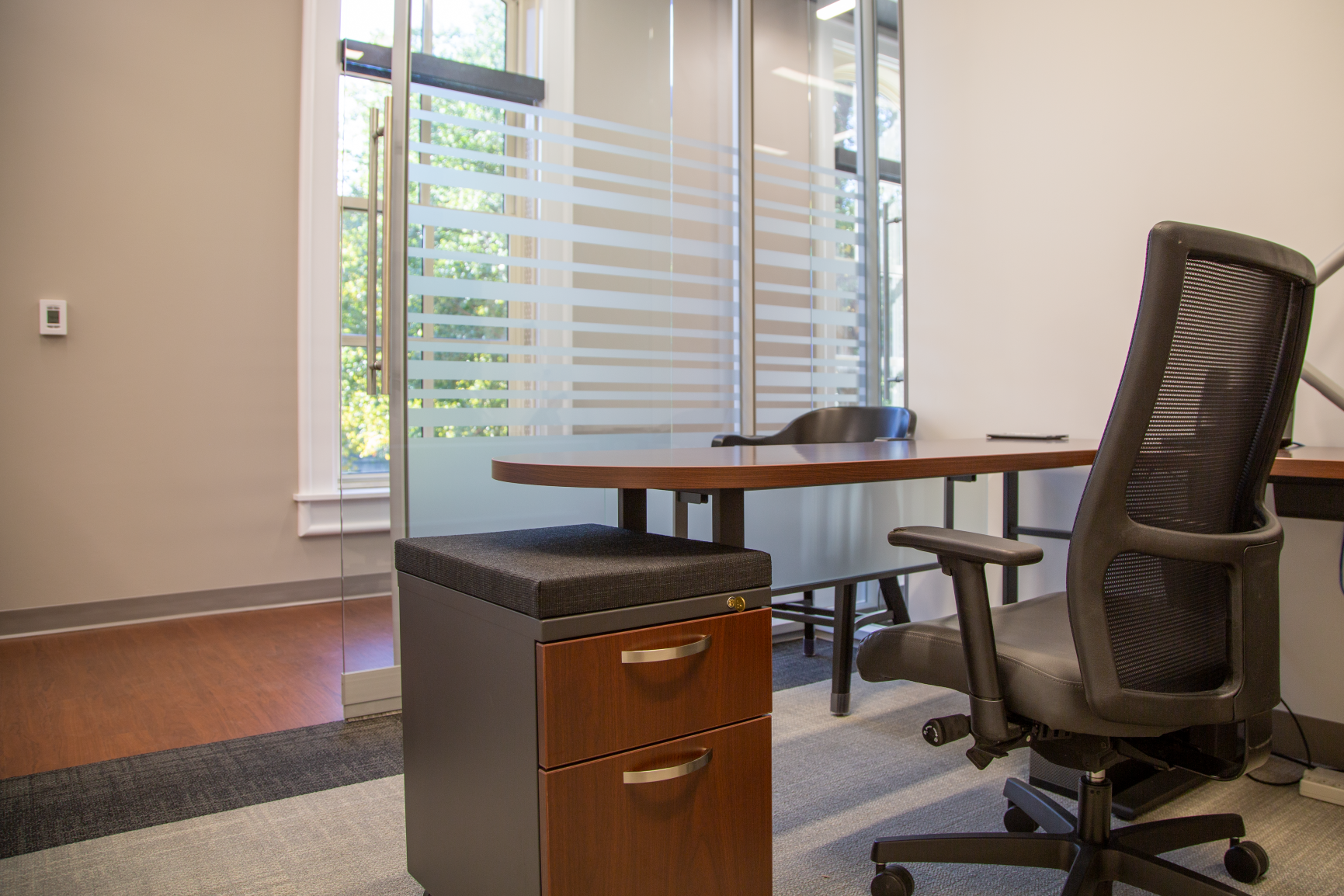 Ergonomic comfort is key to good health and better work.


(21/23)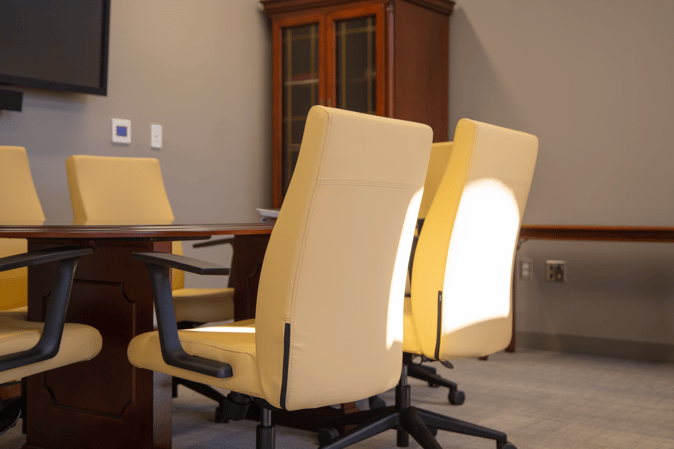 A look inside the Dean's office shows us a beautiful blend of comfortable modern chairs/technology and traditional design.


(22/23)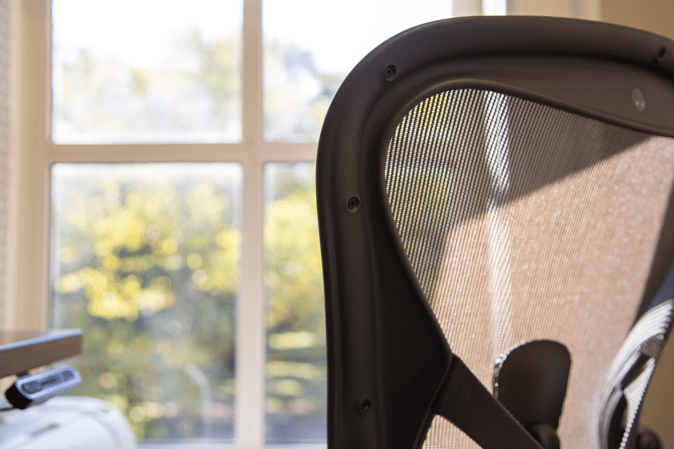 A mainstay of ergonomic excellence, the Herman Miller Aeron chair is paired with a sit-to-stand desk to provide hour after hour of better work and better comfort.



(23/23)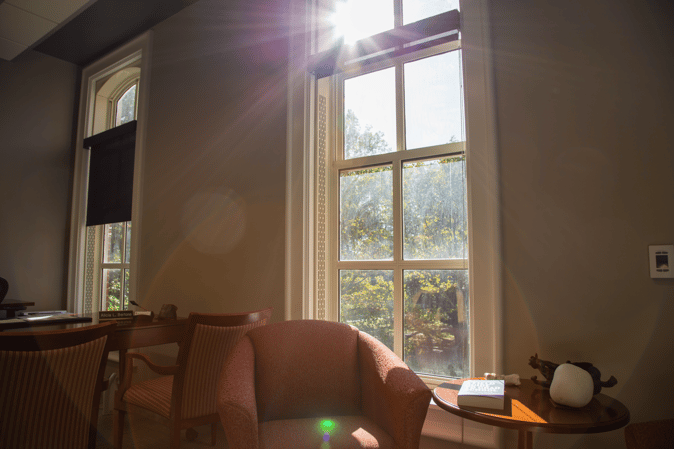 This special space is the perfect blend of traditional and modern style.
We're so excited for the Graduate School in University Hall to make great use of this flexible, modern space! Is it time you modernized your workplace? See how DIRTT Solutions could be the perfect answer for the kind of integrated, seamless technology you need, and get your custom, personalized approach from our experts to see just how you can make the most out of your space!