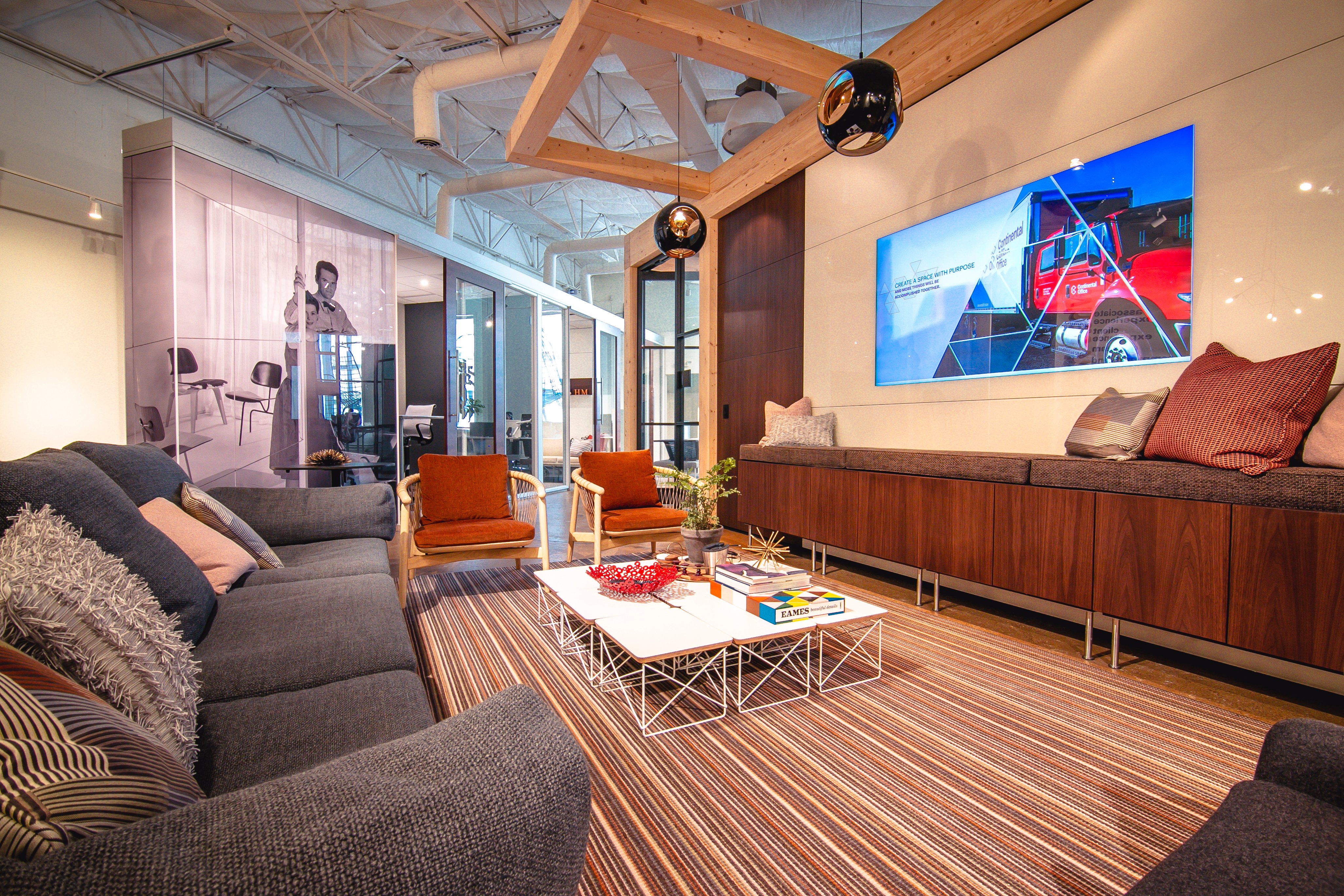 From the birth of Batman to the first television, there's no doubt the workplace has changed since the beginning of Continental Office in 1939. In Columbus, we were cheering for The Columbus Bullies, our pro-football team, as the last interurban trains were pulling out of the city. Since our humble beginnings 80 years ago, we've grown significantly, while expanding our business to Pittsburgh and Toledo.
Way back when, our founder Leo Eiferman named us Continental Office Supply, because we were originally located in the Continental Building in downtown Columbus. By 1954 we'd gone from paper clips to office chairs, and, in 1965, we became an official Herman Miller dealer. Later, we added commercial floors to the mix in 1982.
It was during these formative years of Continental Office Supply that we really honed our craft and became experts in commercial flooring and furniture. Even back then, we were breaking through new ways of working with Herman Miller's Action Office and pushing the boundaries of what the traditional office landscape looked like.
However, in 2005, our industry was changing and so were we. We began offering technology-driven prefab construction through a partnership with a Canadian manufacturer known as DIRTT, a prefabricated construction solution that used video game technology to help build efficient and clean spaces in astonishingly less time than traditional construction.
But we knew this still wasn't enough. Branded experiences had become critical to both the associate and the customer experience. So just three years later, in 2008, we created a highly creative graphic design team to offer environmental branding, complementing our existing team of talented interior designers. That, combined with a push towards concrete finishes and epoxy coating, we've transformed Continental Office to what it is today: a company that is ready to change and adapt to provide our clients with the most creative workplace solutions that don't only work—they inspire.
Since joining the Continental Office team as co-owner and CEO in 2005, I've watched the industry evolve quickly from more of a commoditized industry to one of knowledge and service, which is why we're constantly growing our expertise. Our industry today is pacing more like the tech sector – faster, leaner, and more efficient.
But what makes us different is that we know there's not a one-solution-fits-all piece of the office space puzzle, and we know an open office plan won't work for everyone. With a focus on choice and flexibility at the forefront of our designs, it's important we continue to listen to our clients' needs to help determine what type of space is right for them.
In addition to having the right plan, we've learned over the years that community is critical in your work space. We build communities by giving people choices and flexible work spaces. Whether you're a startup or have been in business for 80 years, if you listen to your people, learn from your community and change your mindset—any space can be a great one.