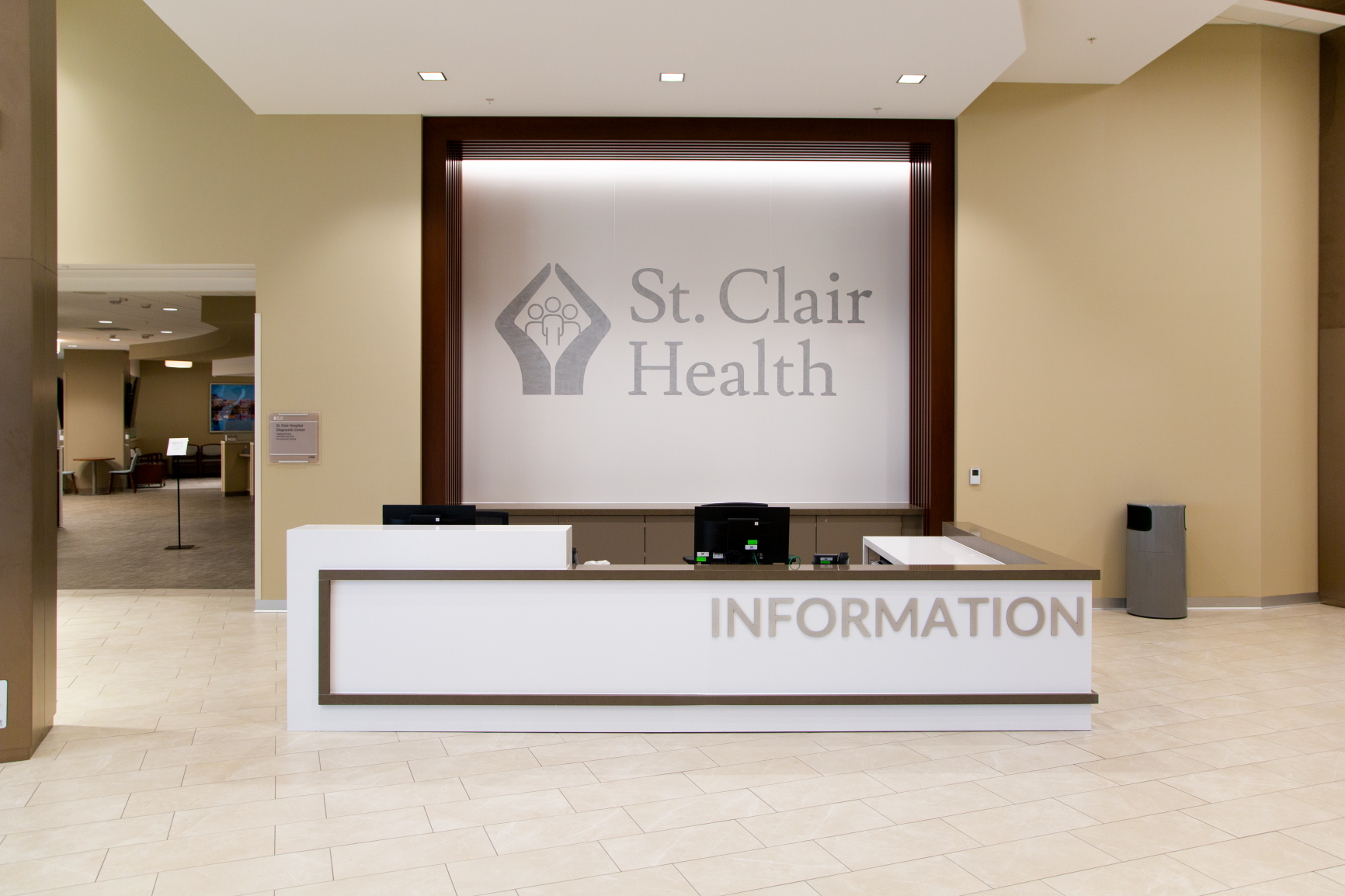 The Dunlap Family Outpatient Center: it's the newest, most innovative facility yet in the St. Clair Health family, one with inspiring design that presented us with a special opportunity to provide healthcare solutions that elevate the care experience. From the modern lobby furniture and gorgeous outdoor pieces to the optimal healthcare chairs in treatment rooms, flexible modular wall solutions and much, much more, you'll find defining design that's as beautiful as it is purposeful - a comfortable setting to provide exceptional care for the community.

Connected to the existing hospital, this 280,000 square foot, six-story facility features a wealth of clinical services, resources, and amenities that provide great care to the community, all inside a gorgeous showcase of modern healthcare design. Check out the photos below to take your own tour through this space, and see some of the amazing new features to get some inspiration for your space!
(1/16)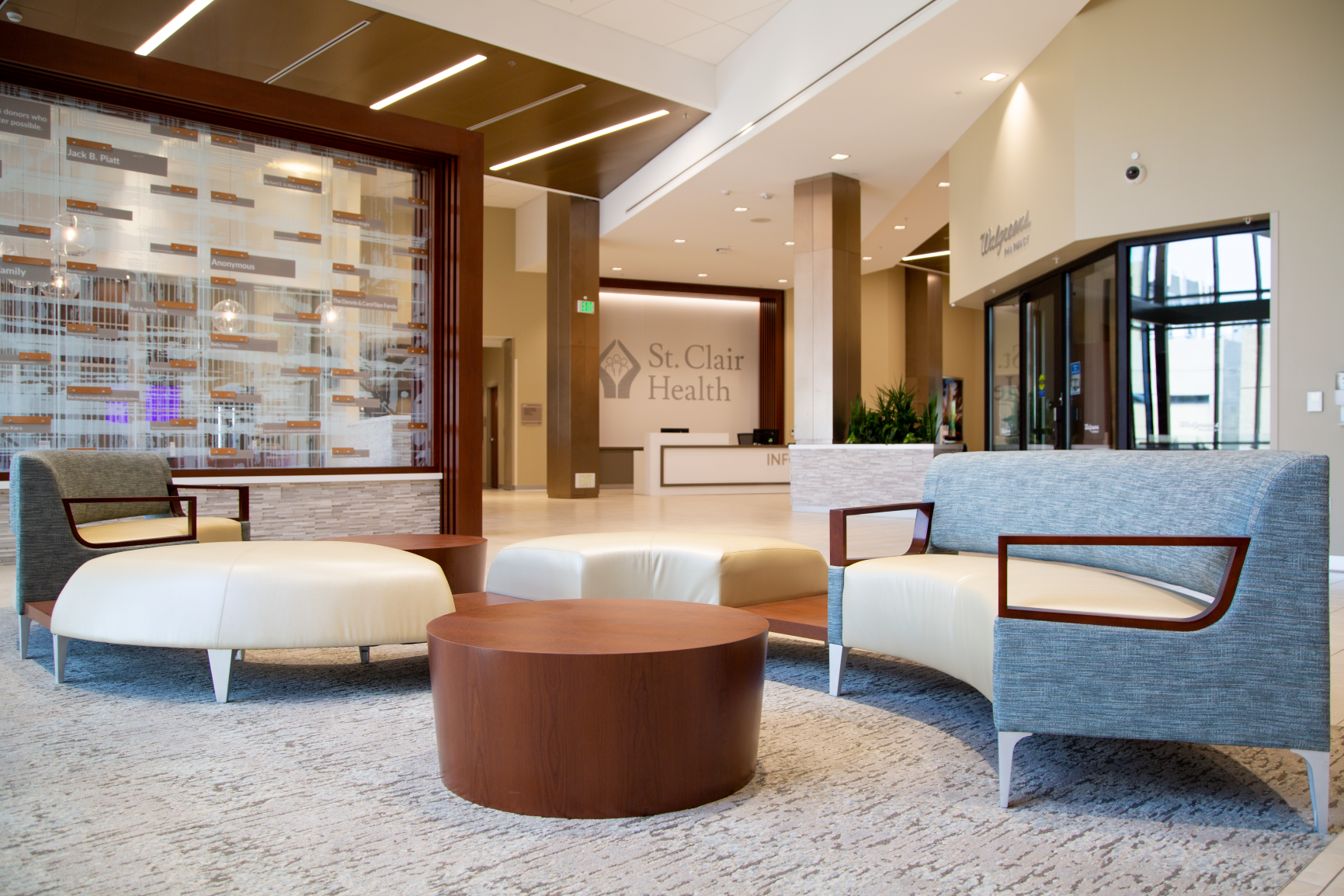 From the moment you step inside, it's clear: this spacious, modern facility is one of a kind!
(2/16)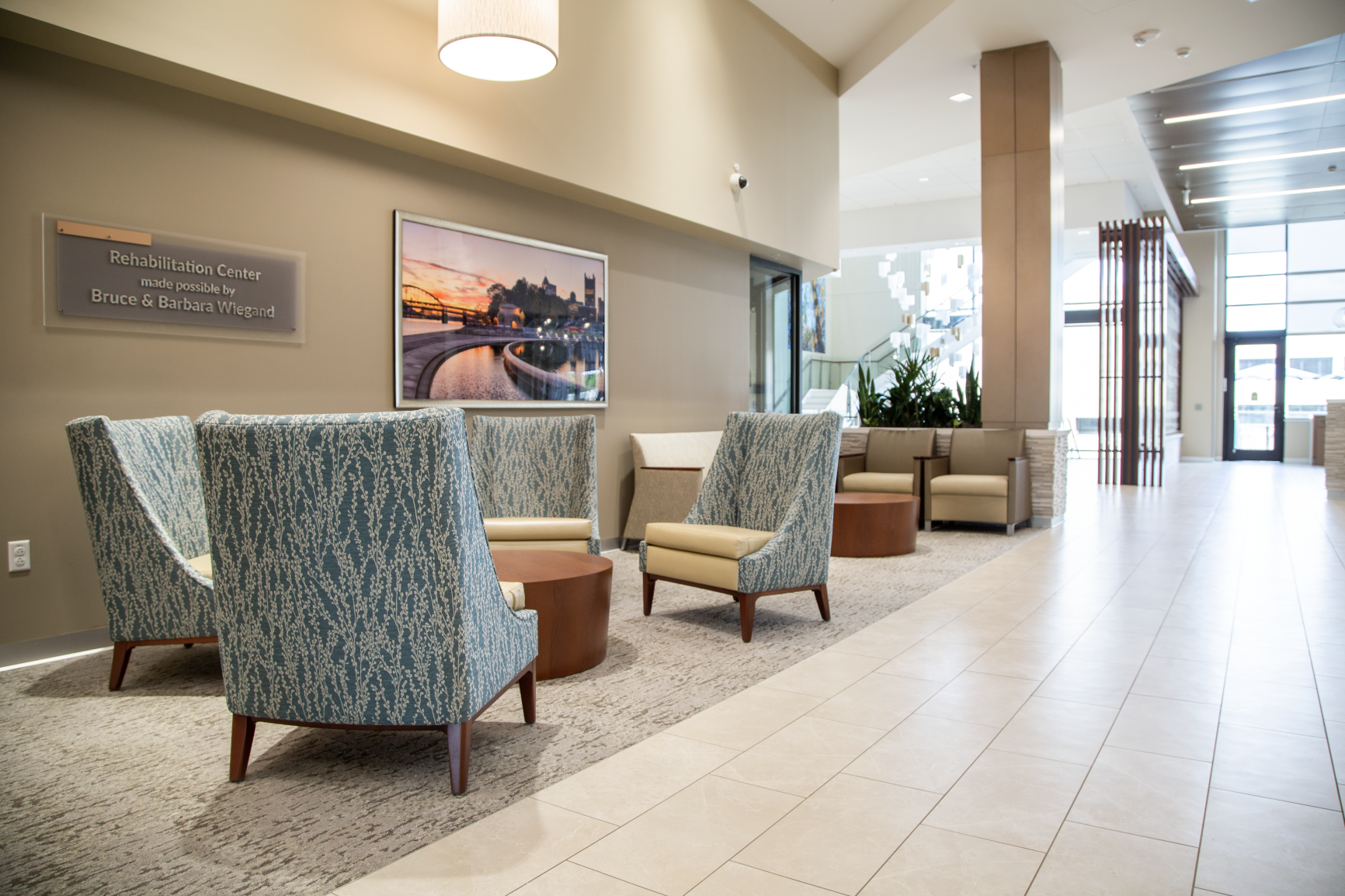 The lobby is filled with a variety of comfortable seating for all visitors, tucked around the corner from an on-site pharmacy!
(3/16)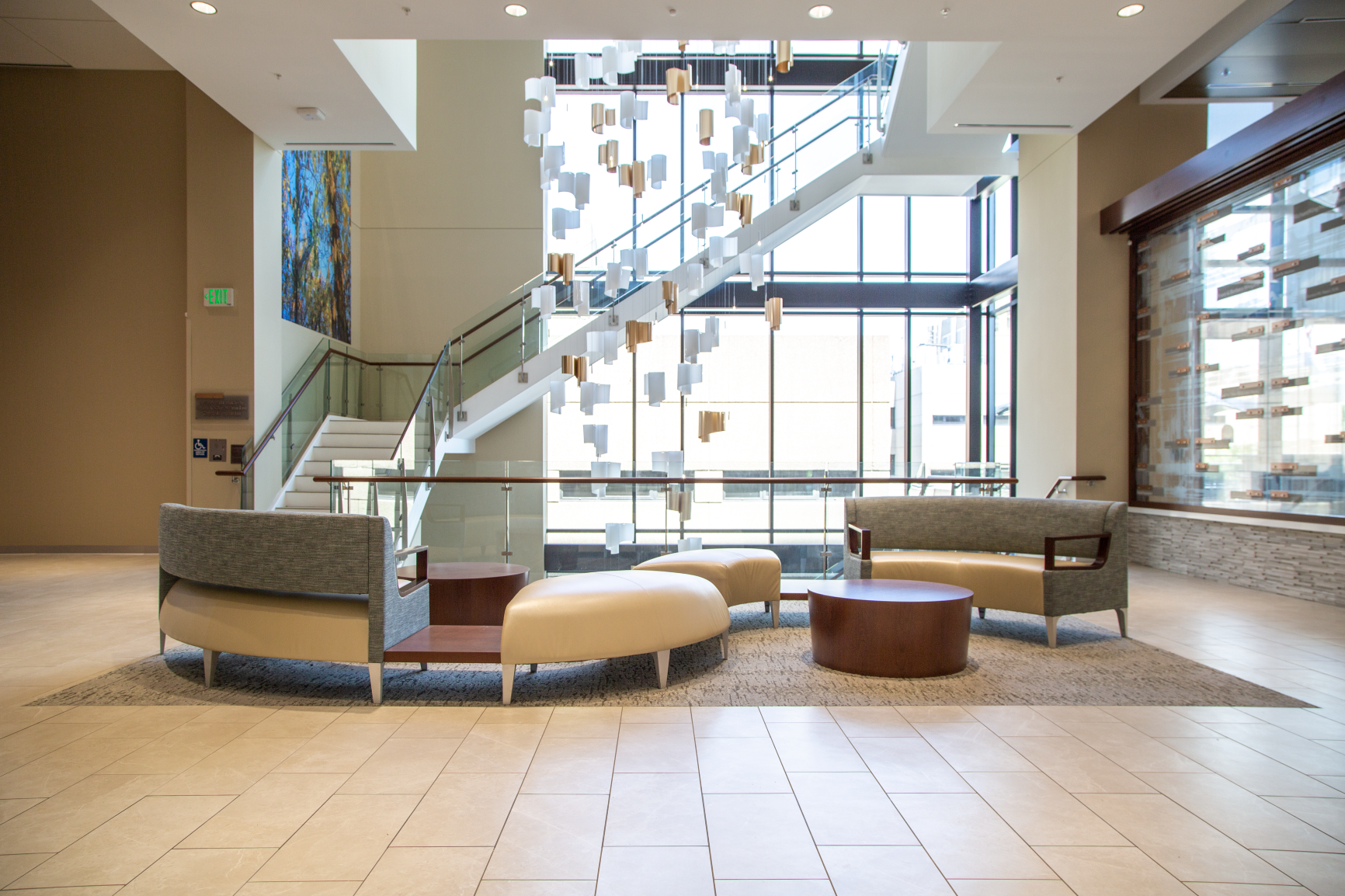 This unique arrangement of furniture ties together the bold entry space, while emphasizing the striking white chandelier sculpture and Donor Wall.
(4/16)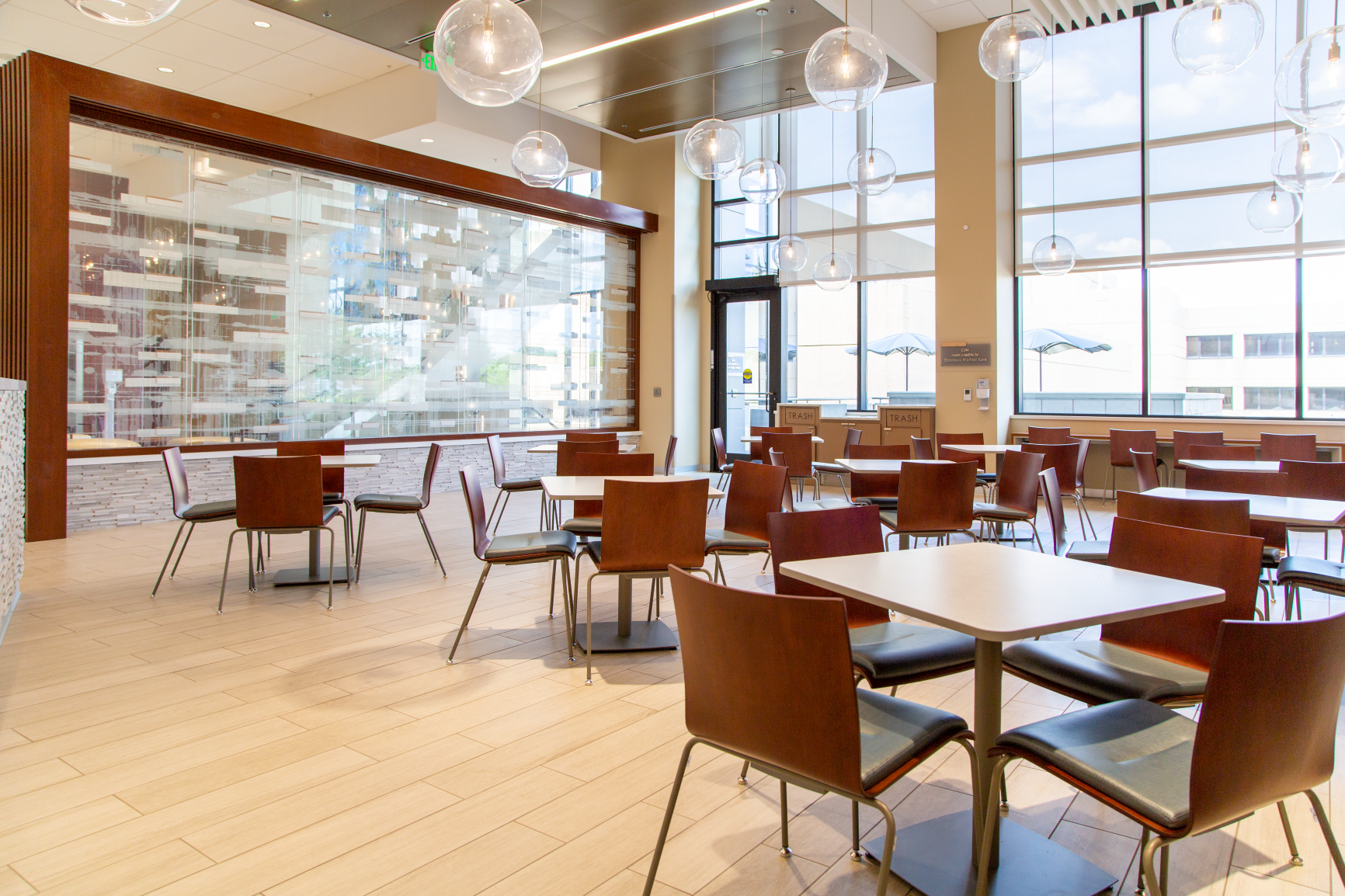 The large, open seating area in the café features a variety of seating options, both in this space and outdoors! Take a seat at one of these tables, or sit up a little higher with bar-height seating.
(5/16)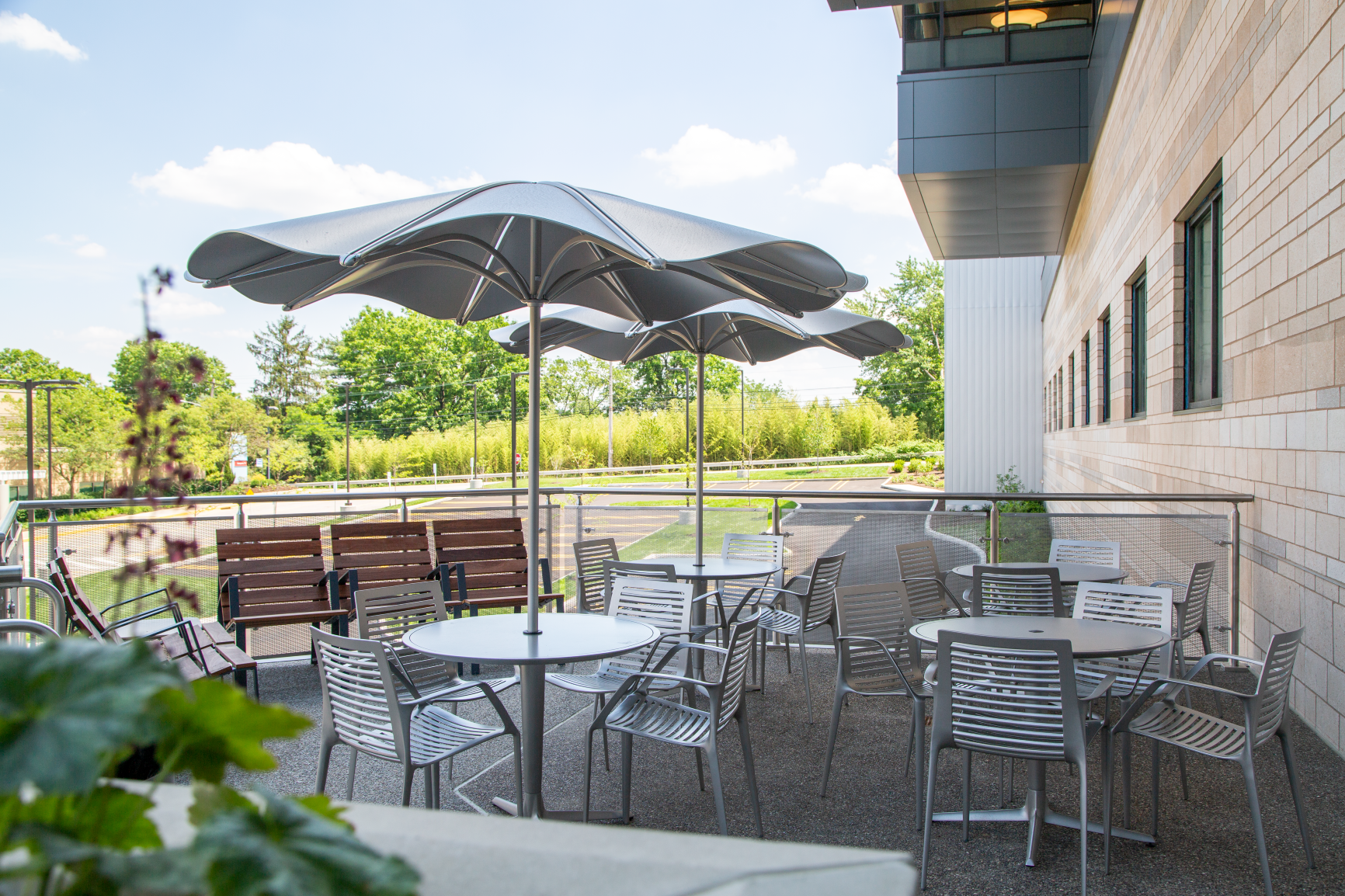 Beautiful outdoor seating area, allowing for all who visit to take a moment and enjoy the fresh air.
(6/16)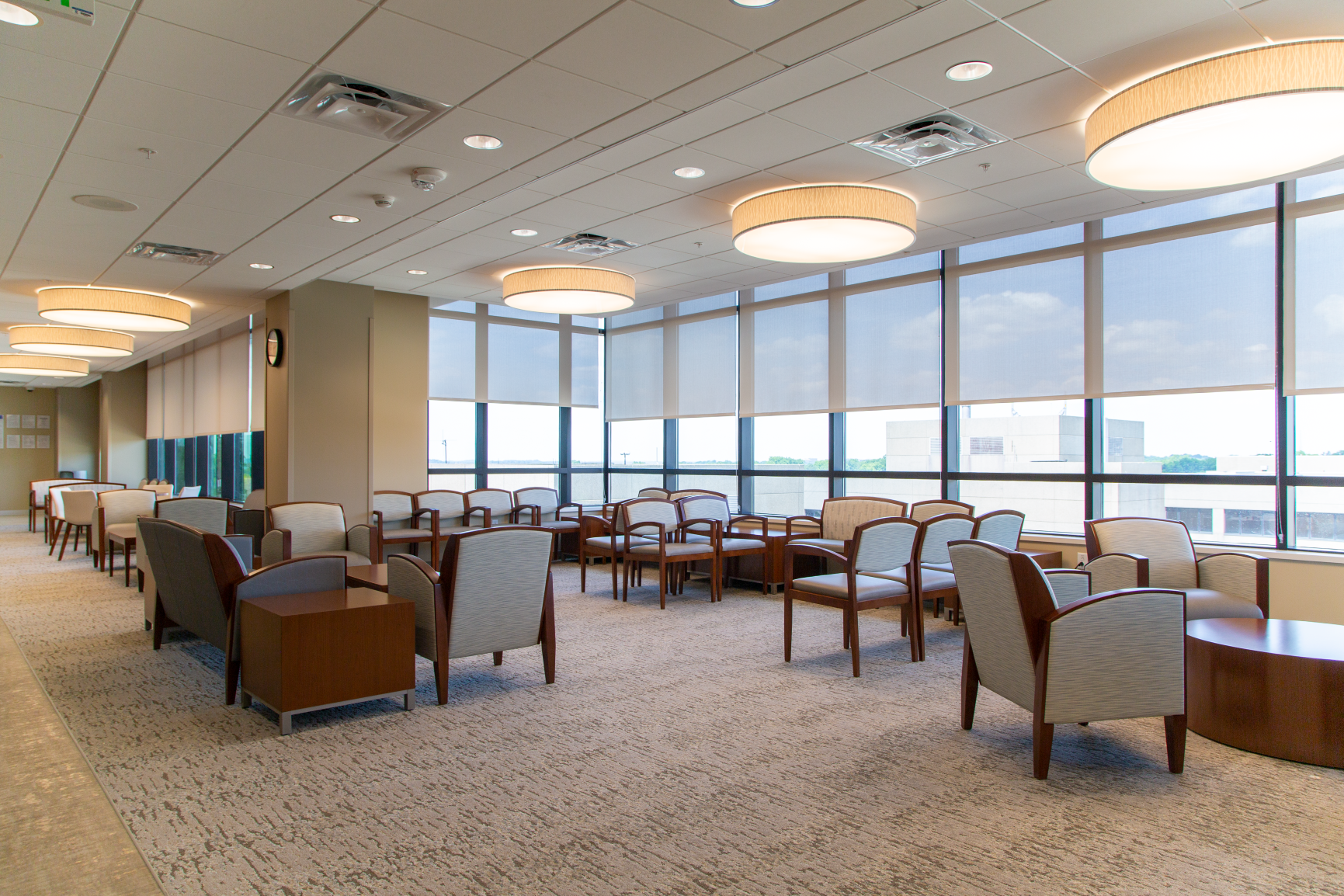 The furniture chosen for many of these Waiting Areas is a perfect blend of modern style and comfort.

(7/16)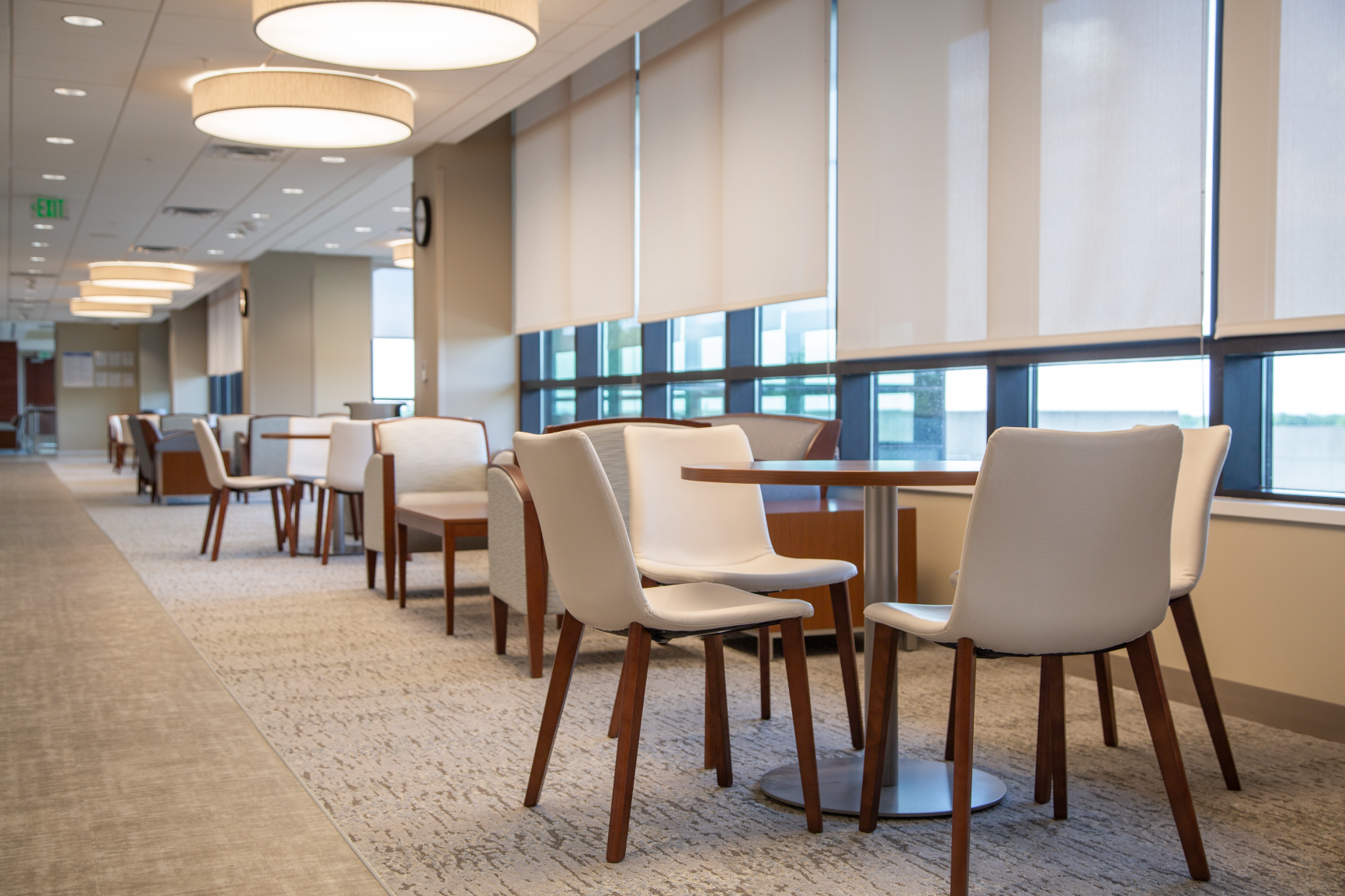 More modern tables and chairs blend seamlessly in with the rich tones of the Waiting Area pieces, giving variety in seating type, style, and arrangement to provide optimal comfort.
(8/16)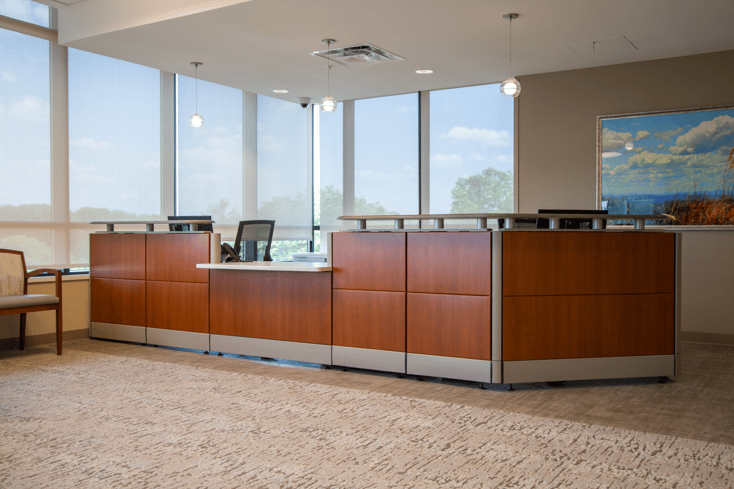 This impressive Herman Miller reception desk is a showcase of flexibility, thanks to its modular design that allows this desk to be modified as needs and spaces change!

(9/16)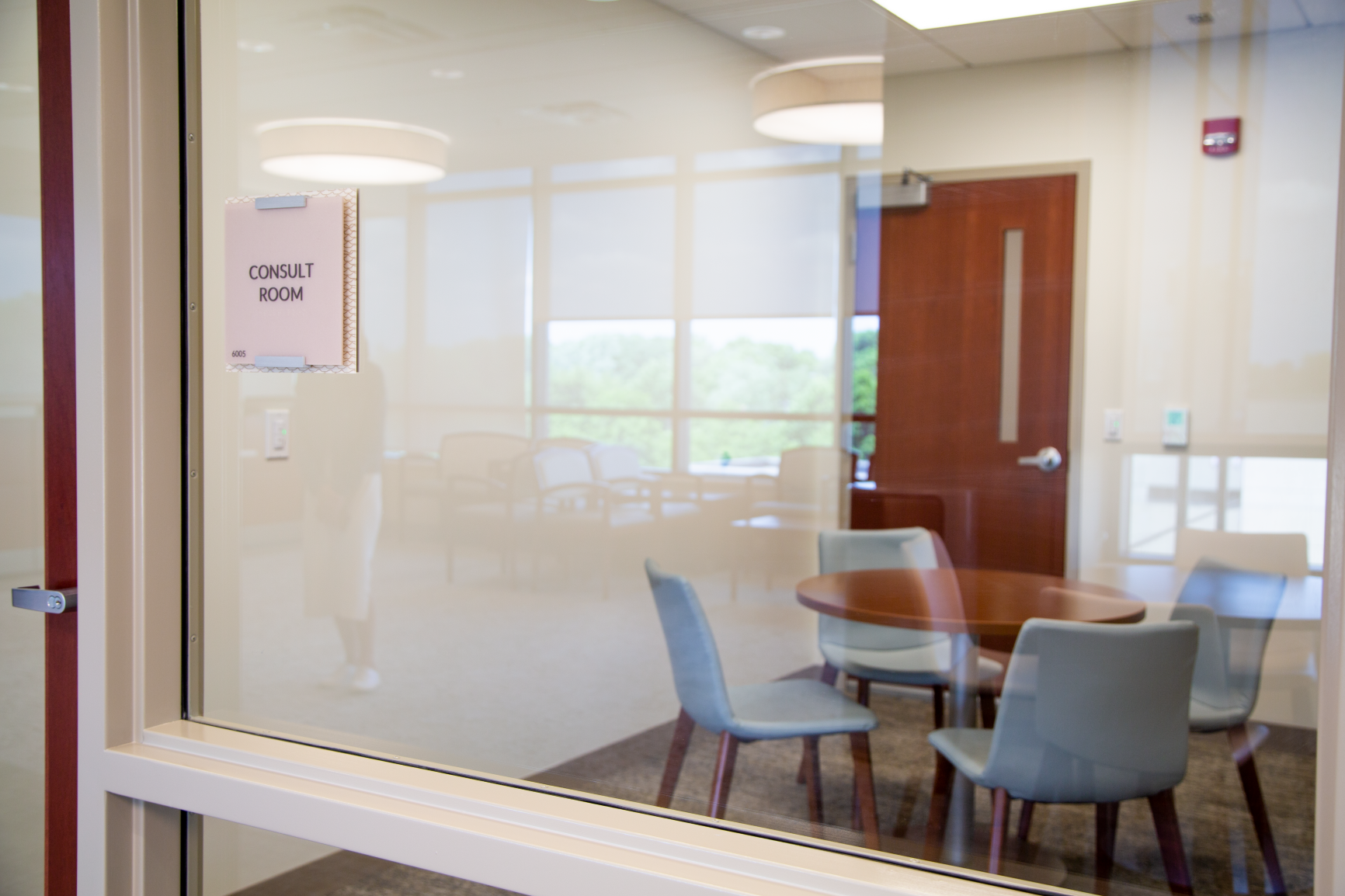 This Consult Room provides a warm and welcoming space for more private conversations.

(10/16)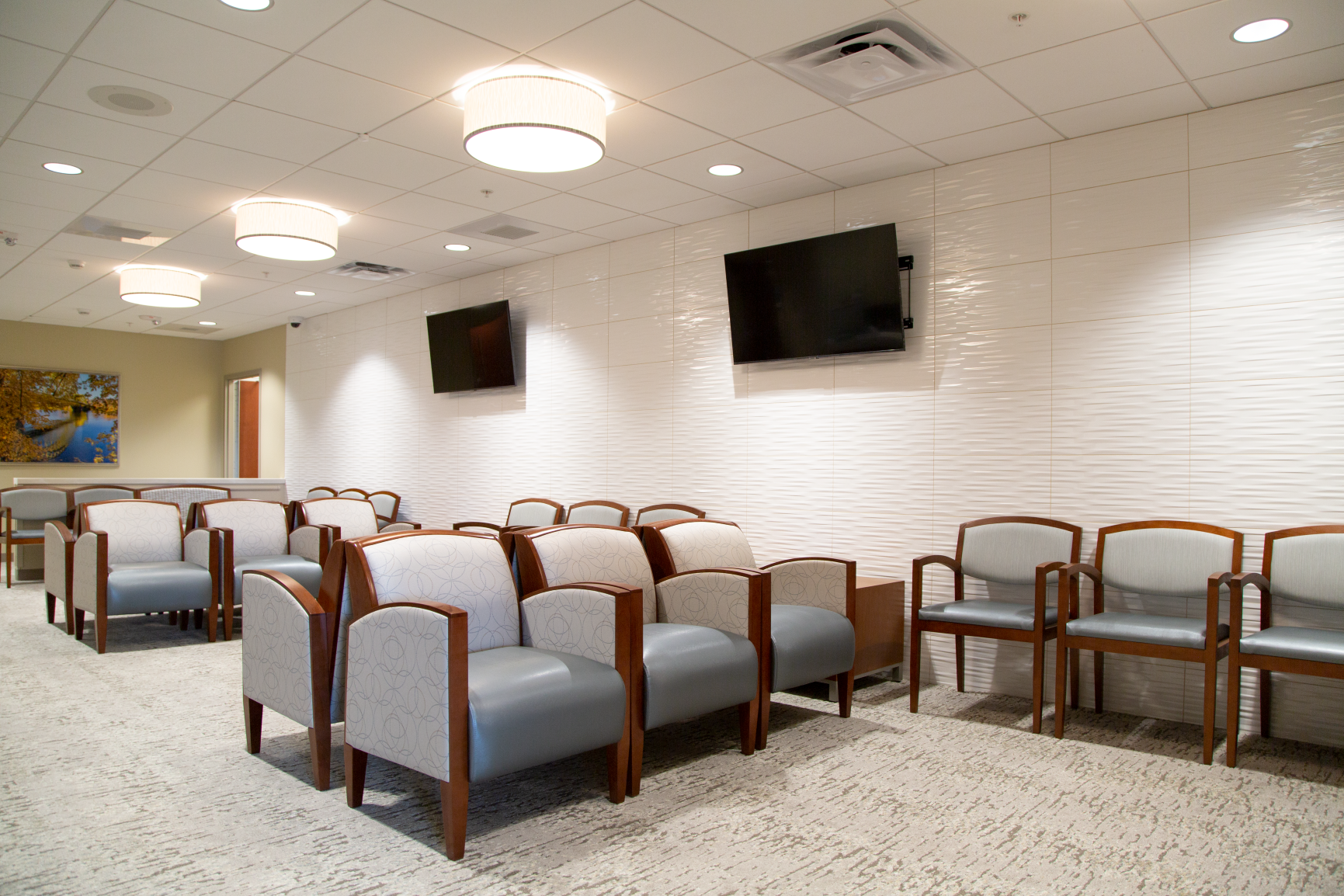 Featured in another space, the Waiting Room furniture fits perfectly against this area's more modern wall applications.
(11/16)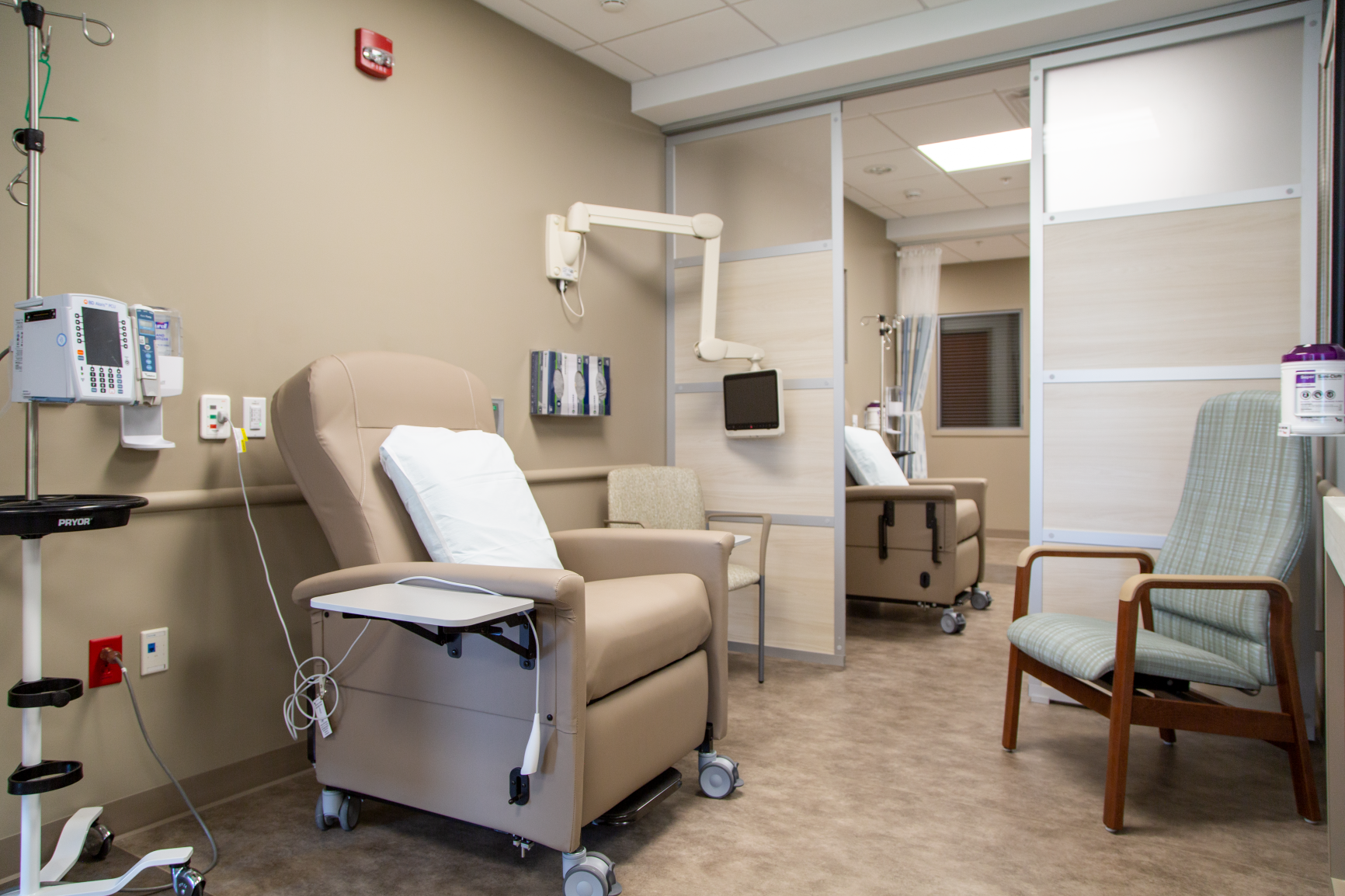 On the 7th floor, you'll find treatment rooms featuring highly functional Medical Recliners and flexible seating that were selected with both Patient and Caregiver experiences in mind.
(12/16)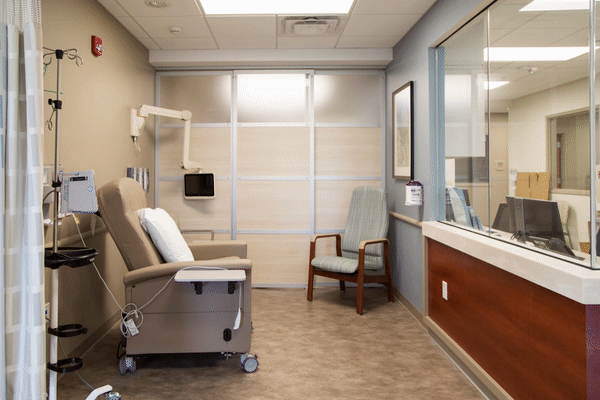 Loftwall sliding partitions blend into a warm background while offering both privacy and flexibility to the end users.

(13/16)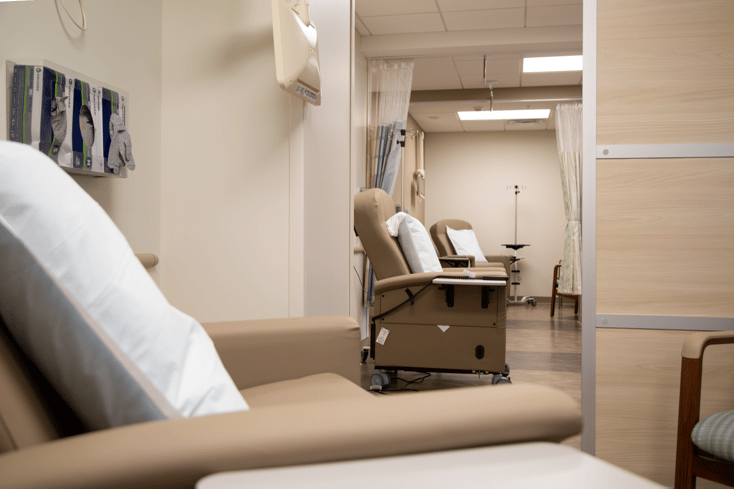 When open, these Loftwall partitions provide an opportunity for comfort, company, and conversation while receiving treatment!

(14/16)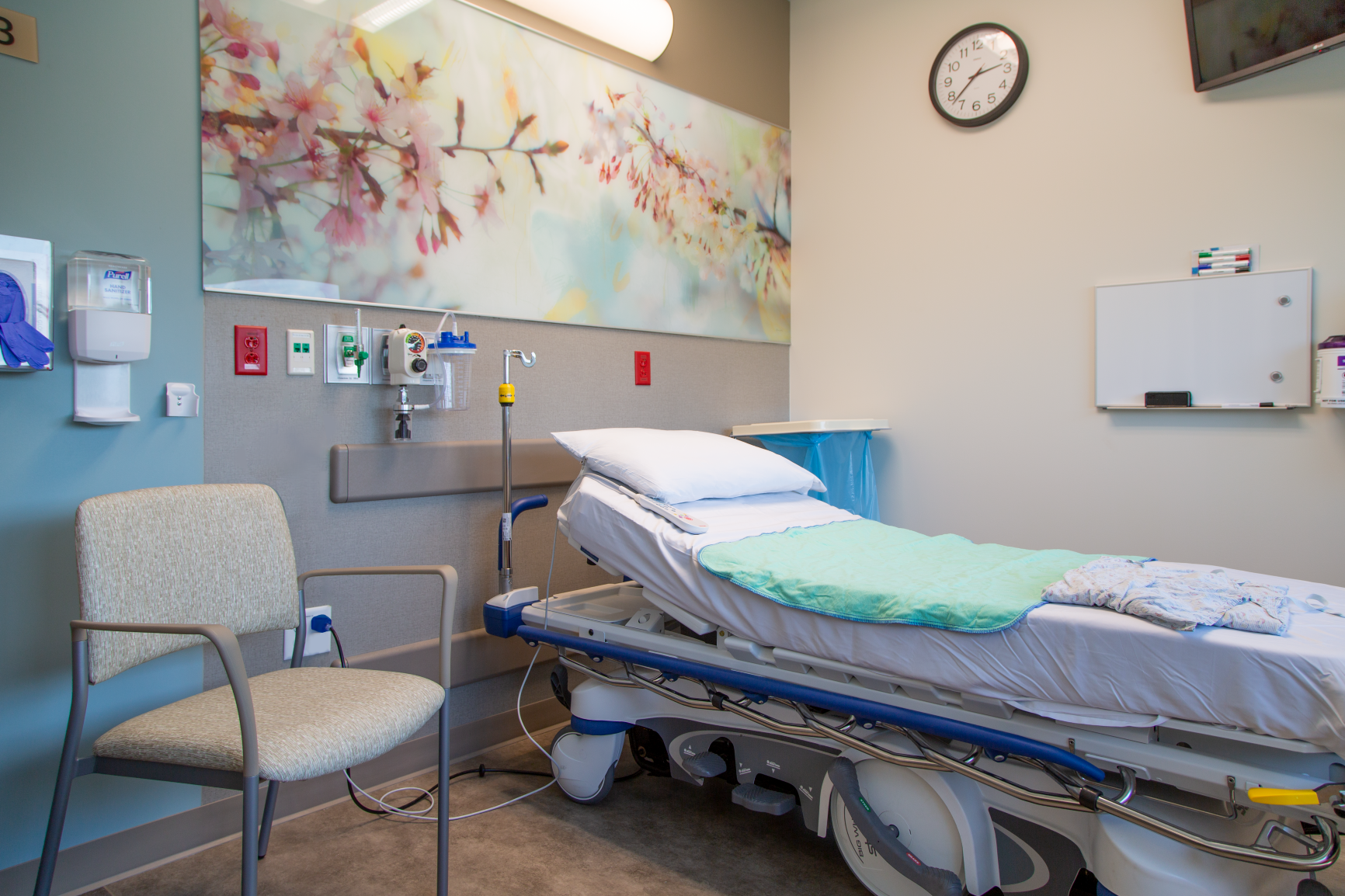 The Krug Exam Chairs tie these pre-/post-operating rooms together, providing a space for "home" before and after procedures.
(15/16)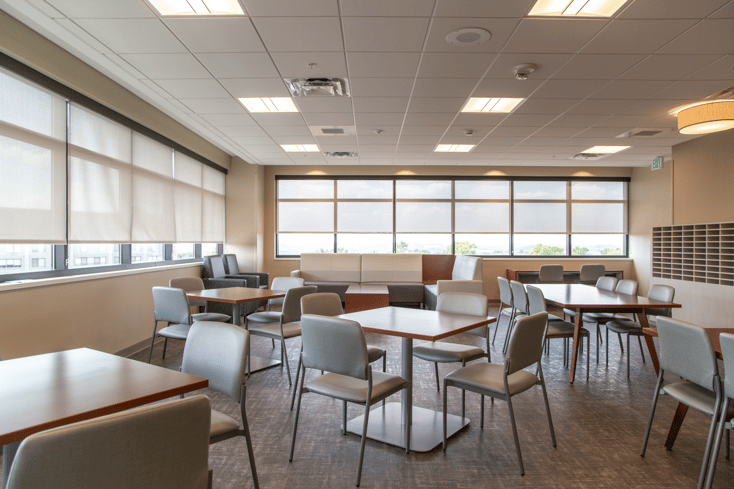 The top-floor staff lounge is a great showcase of modern healthcare furniture; comfortable, easy to maintain, with the modern amenities (like built-in power) that today needs.

(16/16)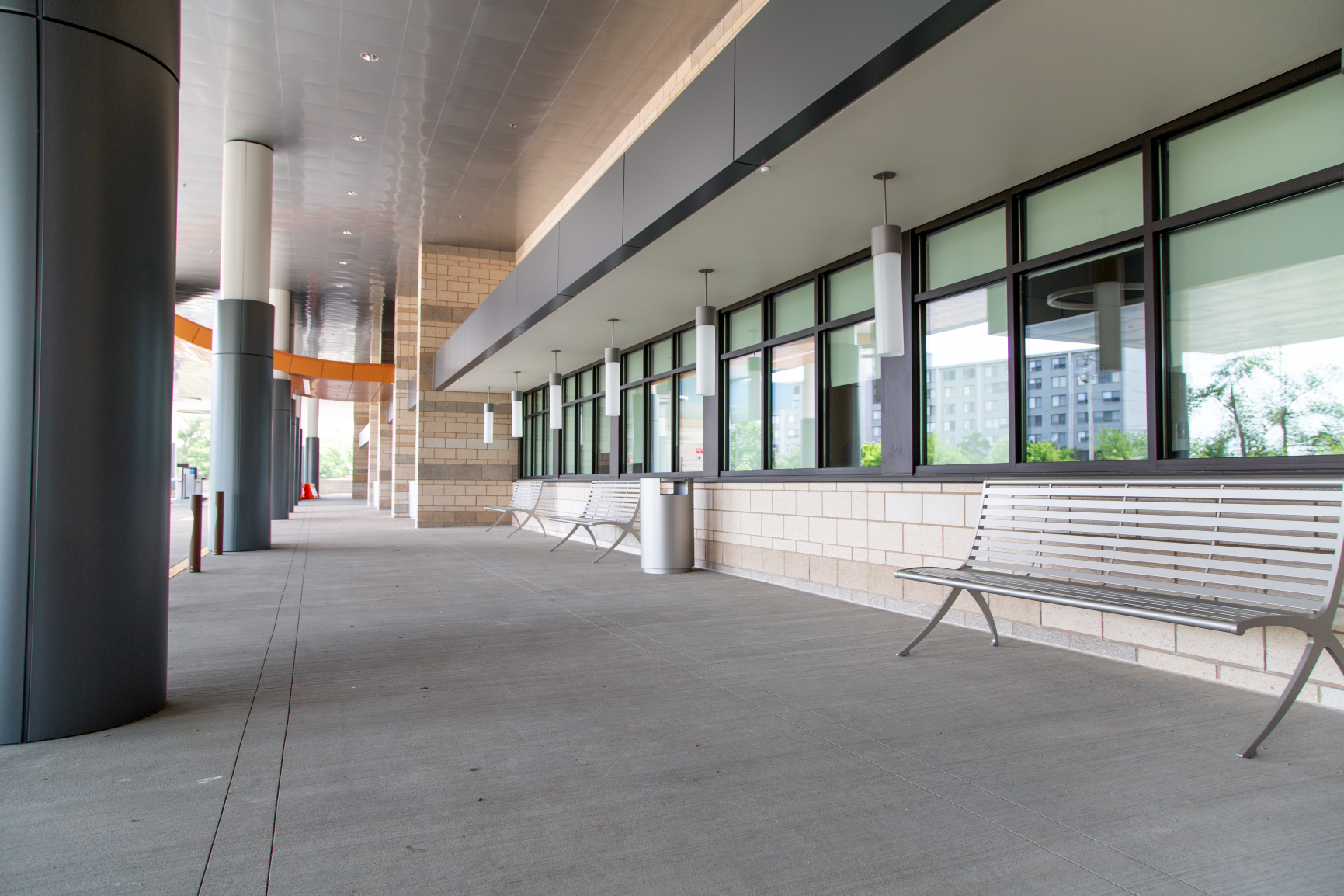 Inside and out, we are extremely excited to see our impact on the Dunlap Family Outpatient Center as they continue to provide unparalleled care for the community!
Want to learn more about the pieces featured in this space? Reach out to get connected with our team, and see how we can bring your space to life!