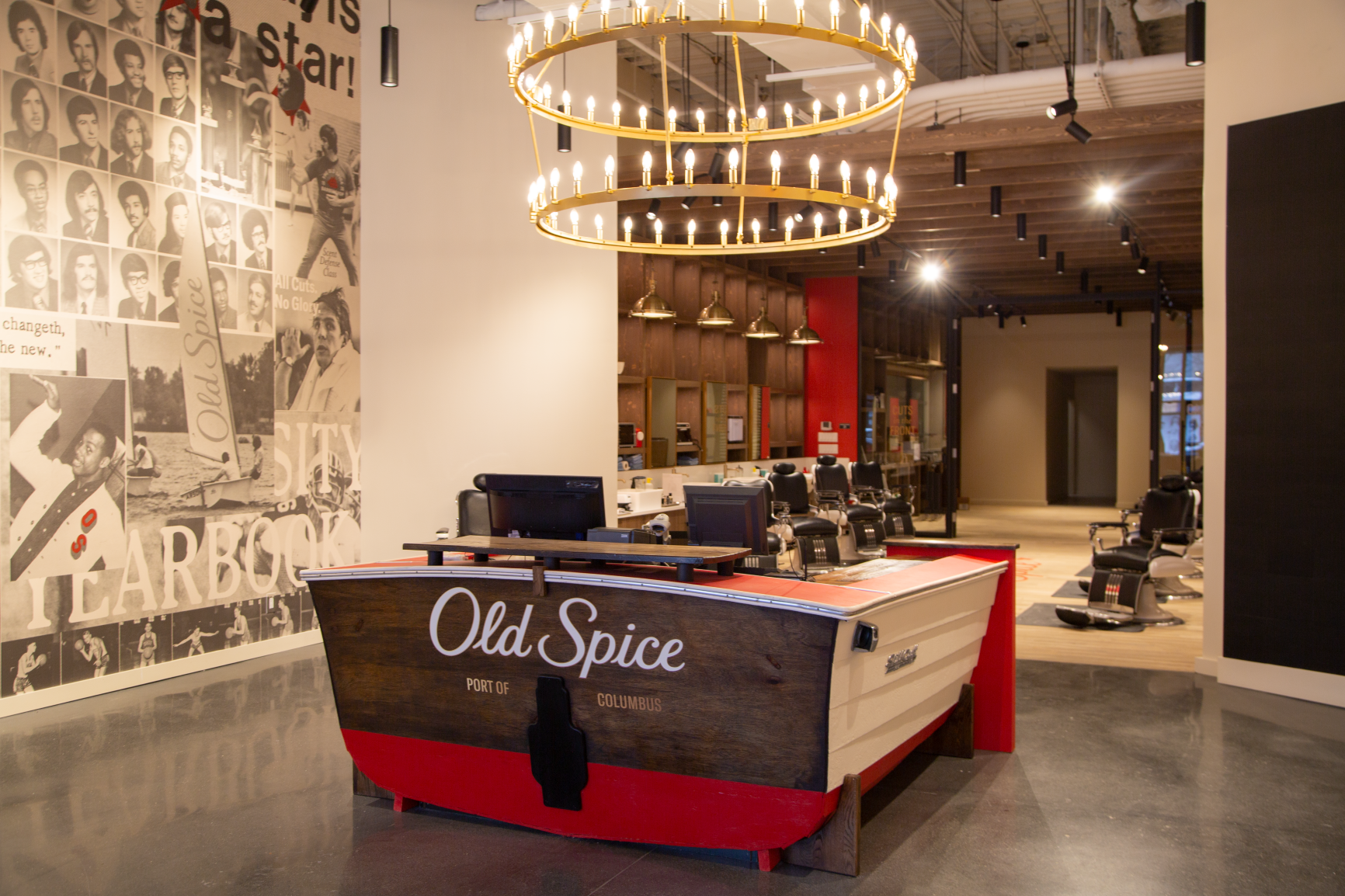 Situated in The Ohio State University's South Campus Gateway district, the first ever brick-and-mortar Old Spice location has just opened its doors to the public.
The Old Spice Barbershop is as much a physical retail/haircare services store as it is a content-generating experiment for the brand, serving as a gorgeous backdrop to create media content (like hair styling videos, etc.) in a real-life barbershop and host celebrity hair stylists in a weekend residency.
When working on this first-ever Old Spice Barbershop in Columbus, Ohio, CoBuild joined WorK Architecture + Design and Construction One to create a flagship space that serves as both a haircare and experiential retail location for this national brand. Take a look inside this outstanding space to see how CoBuild helped bring it to life:
---
(1/11)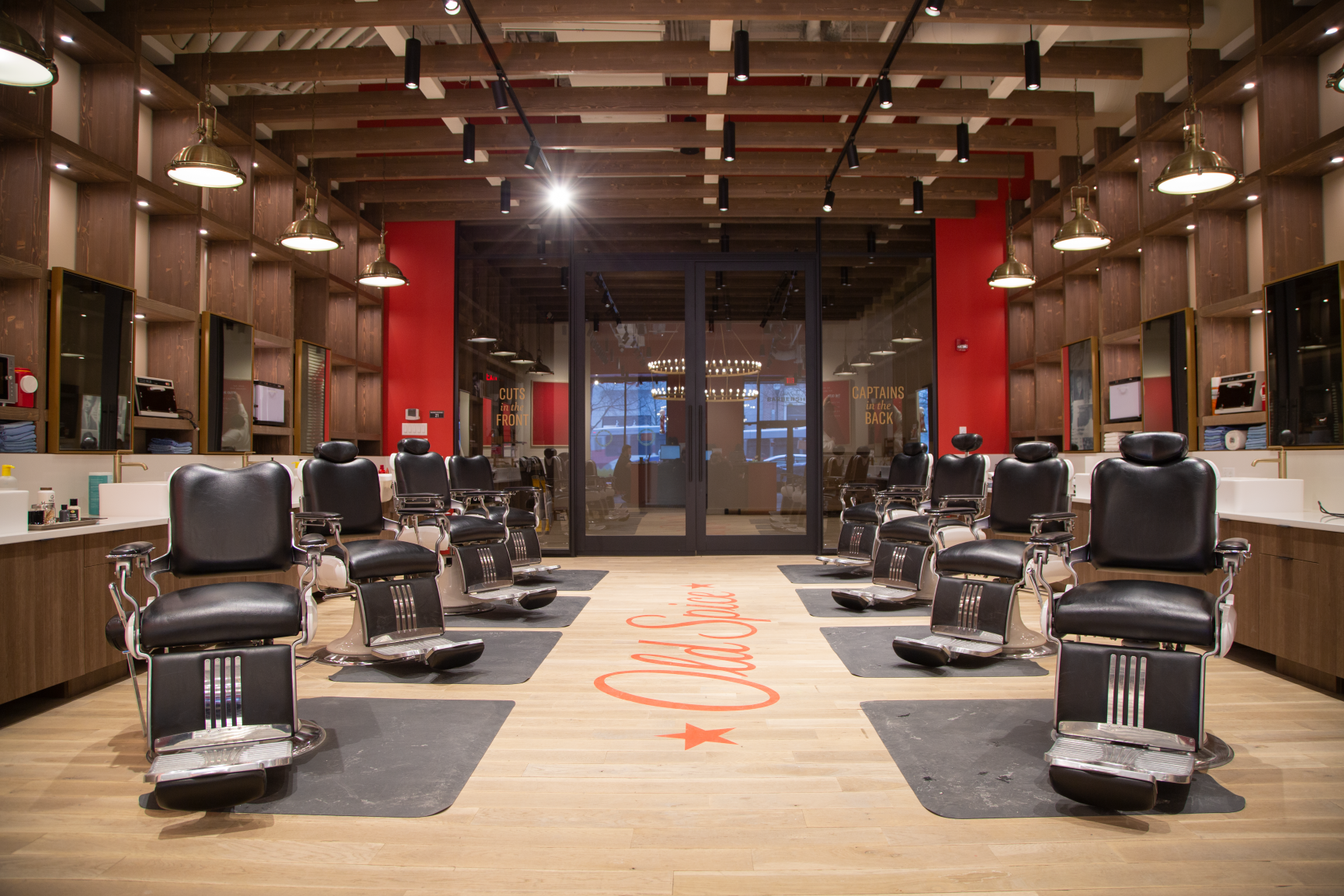 Part-barbershop, part-studio, the Old Spice Barbershop is open for business!

(2/11)

Beautiful custom DIRTT timber beams align with lighted shelving to create a modern aesthetic and warm, welcoming feel throughout the space.

(3/11)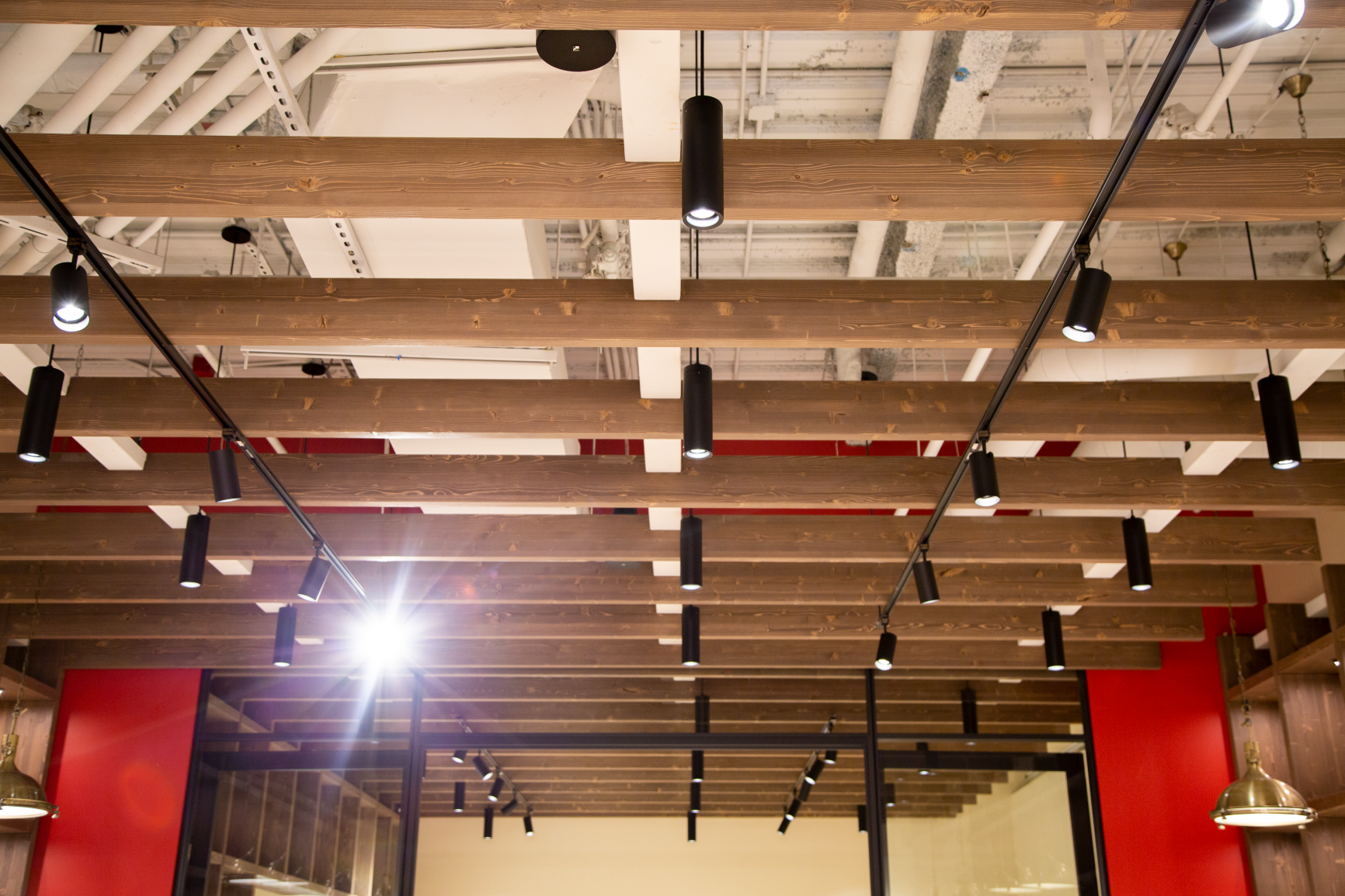 The DIRTT timber beams span one wall to the other, connected on one side with the shelving and "floating" to meet the other side.

(4/11)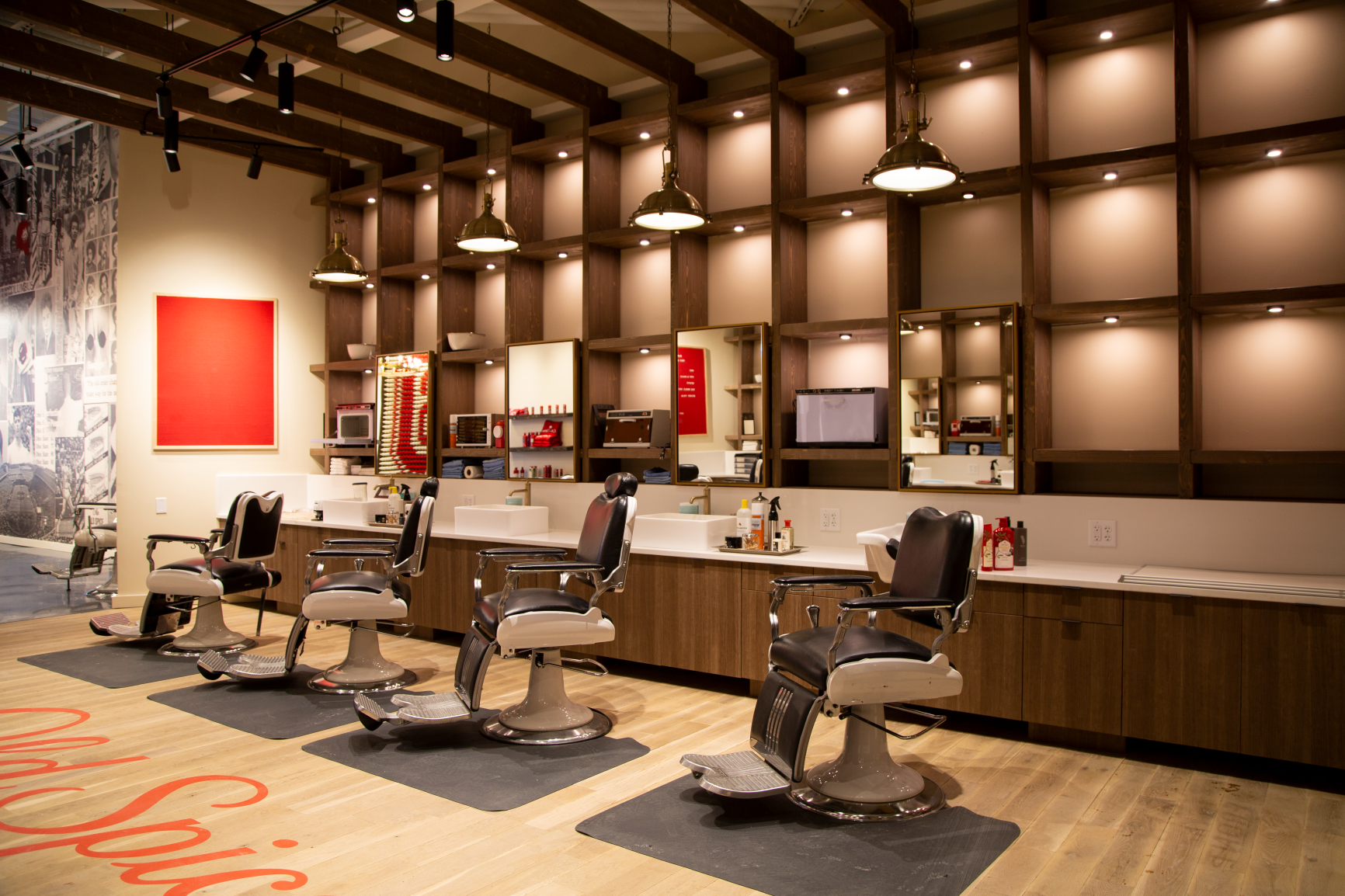 Base cabinetry was sampled and matched by DIRTT to create a cohesive look throughout the space.

(5/11)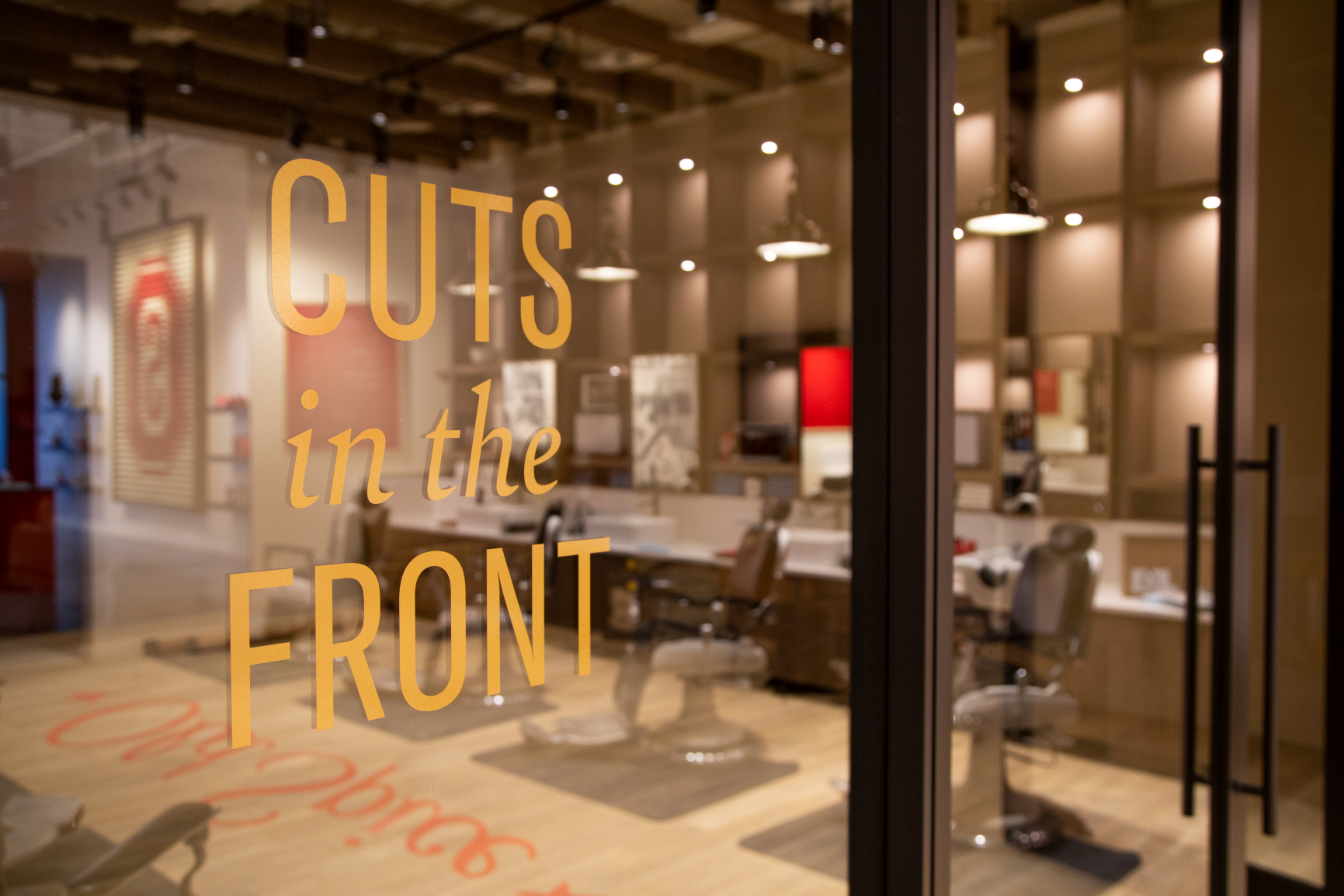 Custom graphics were installed on the DIRTT glass walls, separating the barbershop and retail from the rear of the space.

(6/11)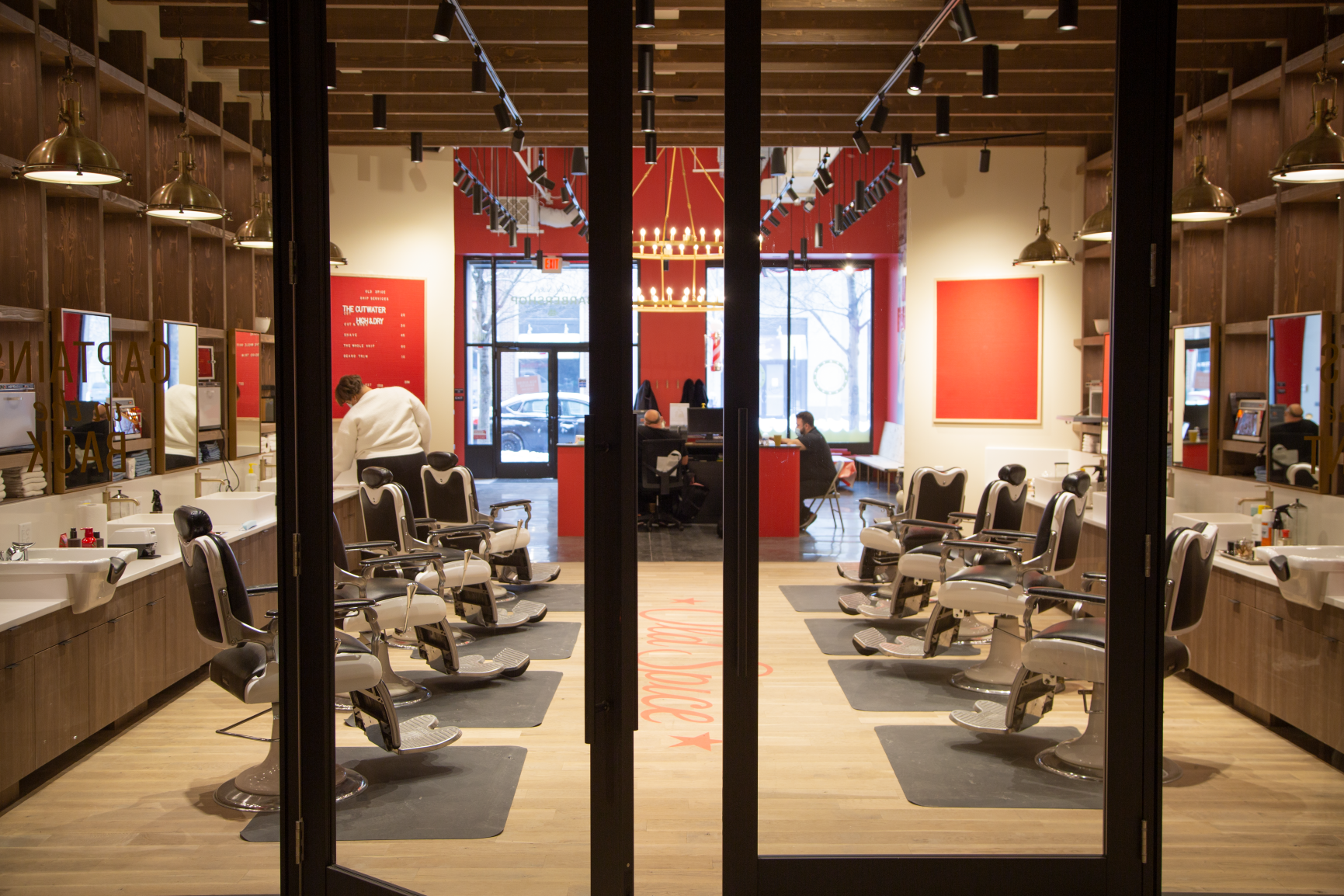 Seamlessly integrated, these glass walls provide separation while helping the space feel larger, brighter, and more open.


(7/11)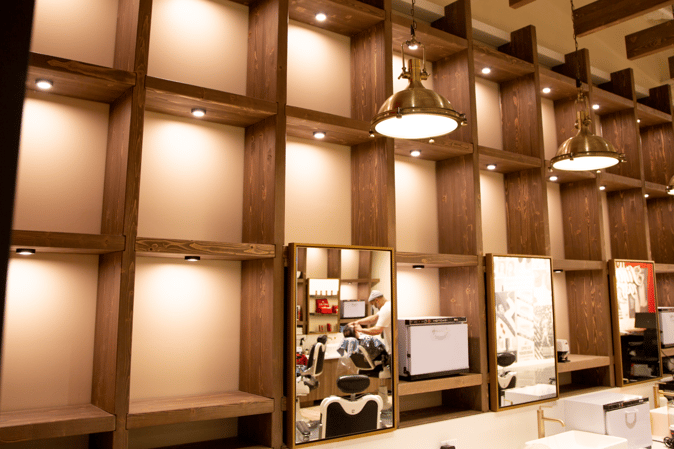 Fresh cuts in a fresh new space! Creative lighting and mirrors are as functional as they are beautiful.

(8/11)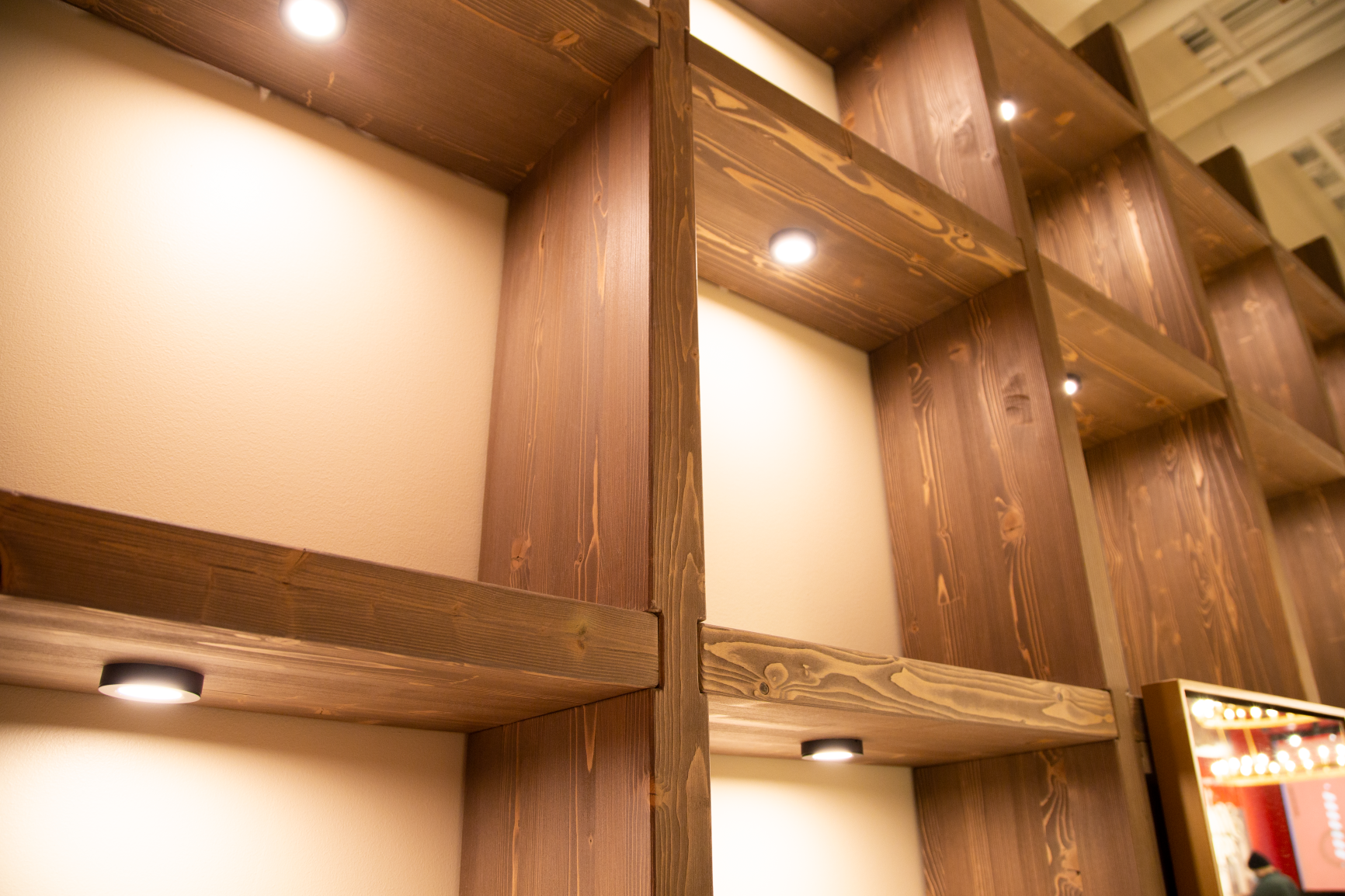 The interlocking timber shelves rest on grooves that were custom-finished by DIRTT.

(9/11)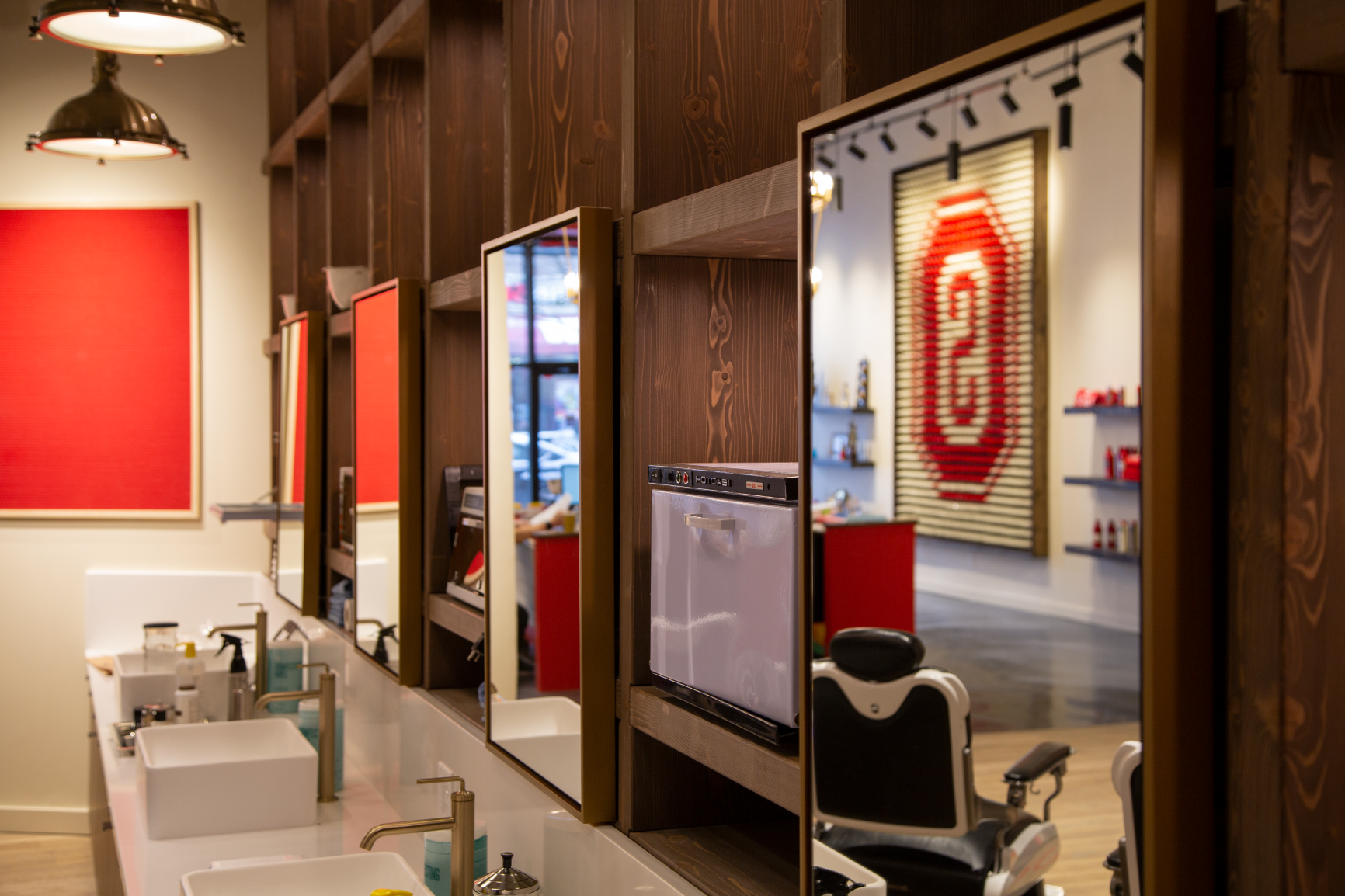 Though this brand has a large national presence, Old Spice made this location uniquely "Columbus!"

(10/11)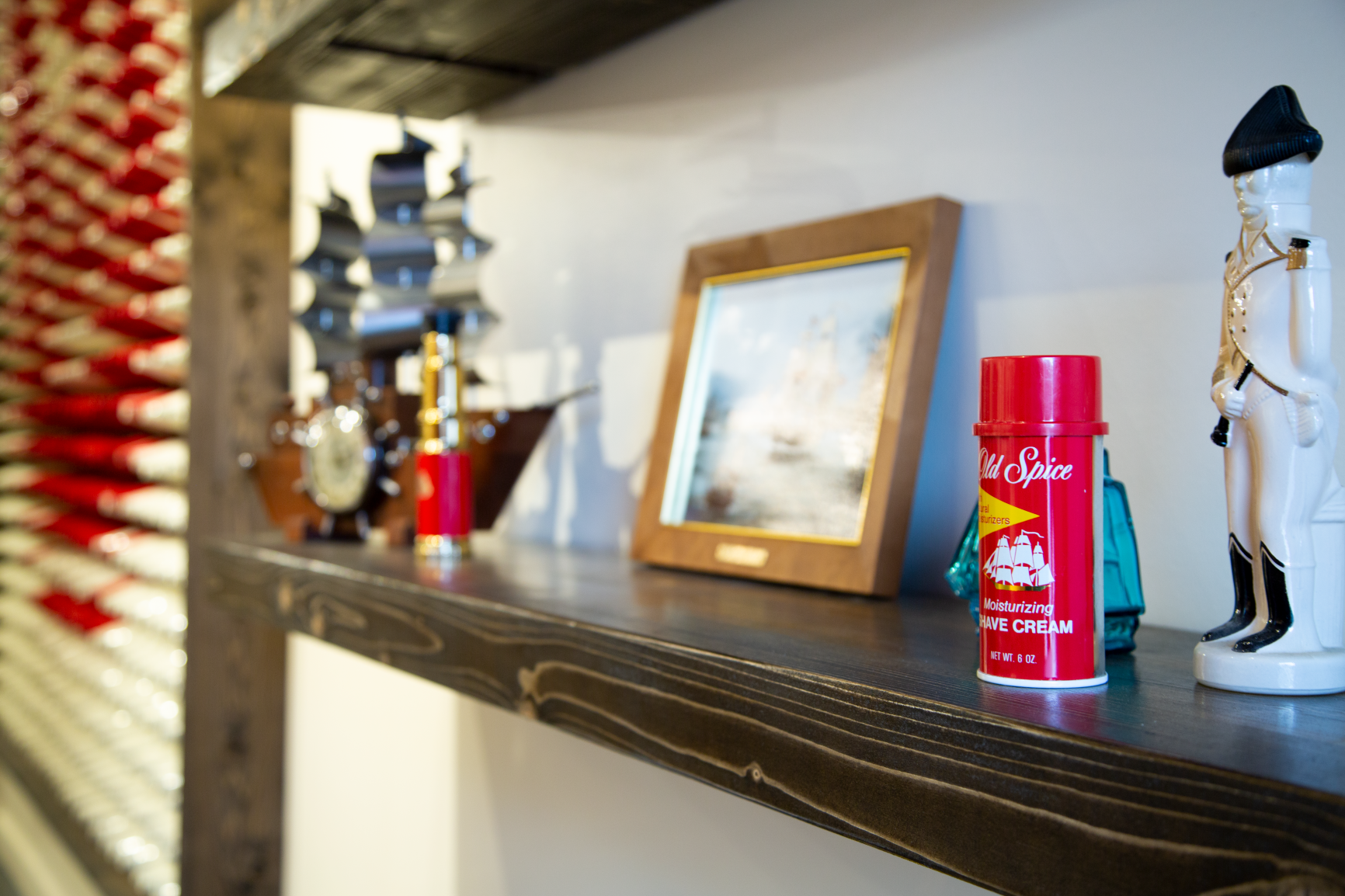 Though this space is decidedly modern, Old Spice was able to play off of their 80+ years of history and include items from the past that characterize the space.


(11/11)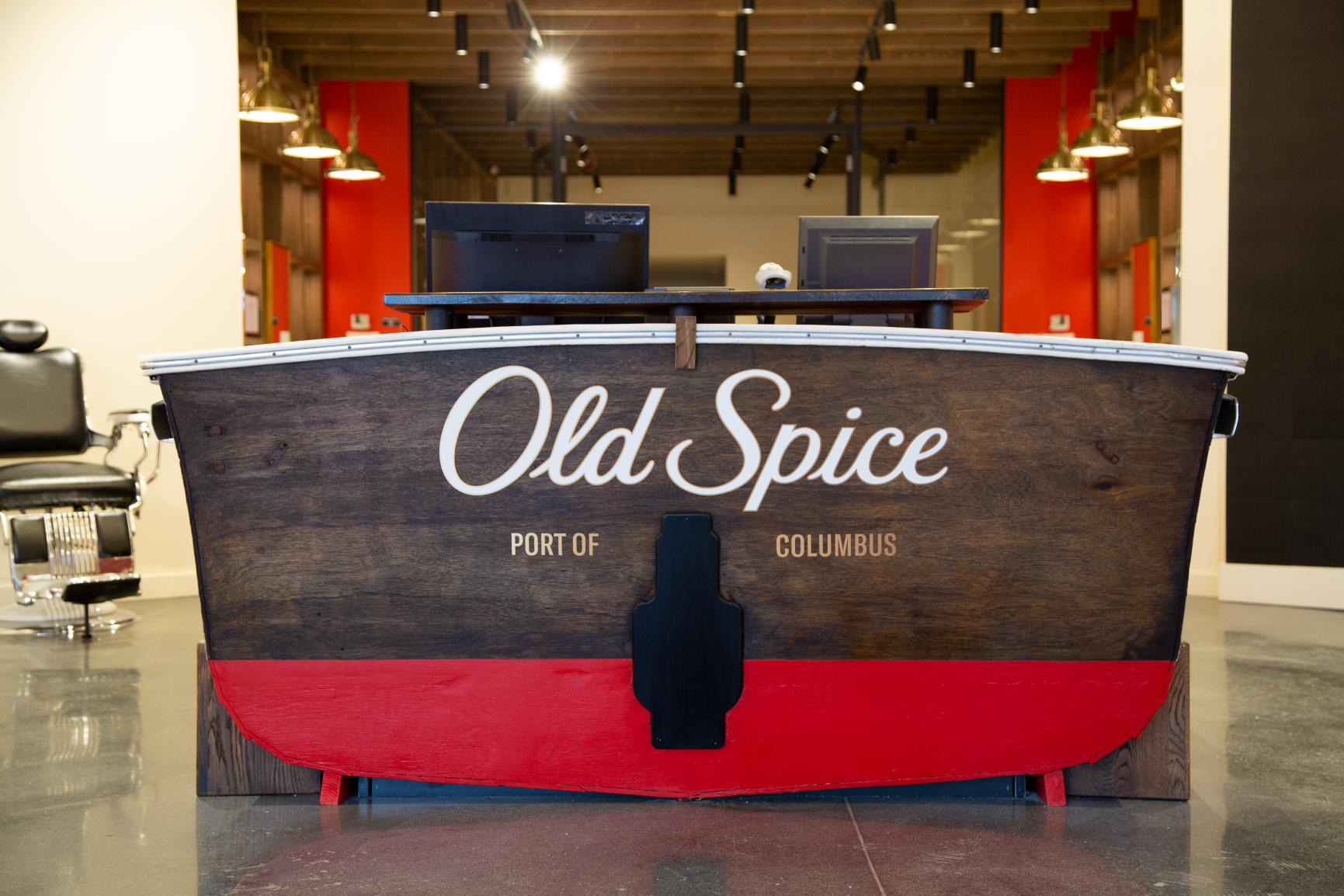 We're proud to have been involved with this unique space, and we can't wait to see what's next for the Old Spice team!
How can CoBuild help you create an amazing space, or help you reinvent your current space with flexibility and adaptability in mind? Discover CoBuild's full array of capabilities, and check out some other amazing spaces we've created: