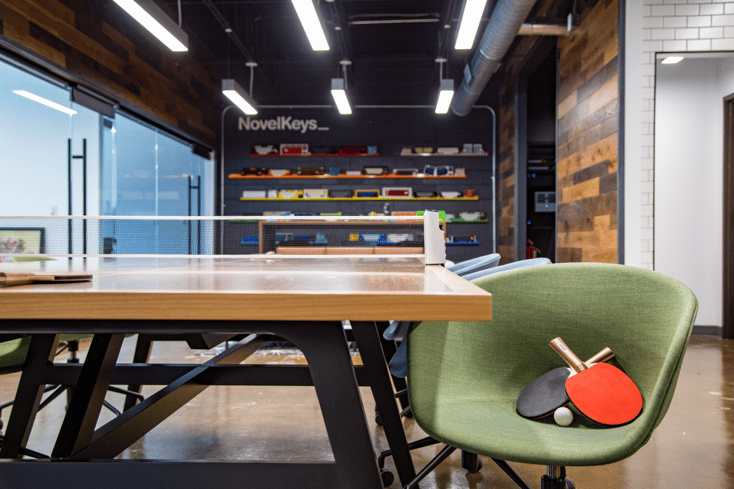 Tucked into the rolling landscape of Morgantown, WV, you'll find an inspiring, colorful new space that's perfectly befitting of its occupant: NovelKeys, a company that specializes in creating custom mechanical keyboards, deskpads, and keyboard accessories in gorgeous colors and designs.
Since 2017, NovelKeys has been creating custom parts, pieces, and keyboards to bring color and individuality to an otherwise monotone industry. We were thrilled with the opportunity to help this group make the most of their new home, and with the collaboration of both our branding and furniture teams, NovelKeys has a comfortable, playful, and inviting space that's uniquely theirs! Check out the below to see some of our work, and take a step inside NovelKeys' new home:
---
(1/11)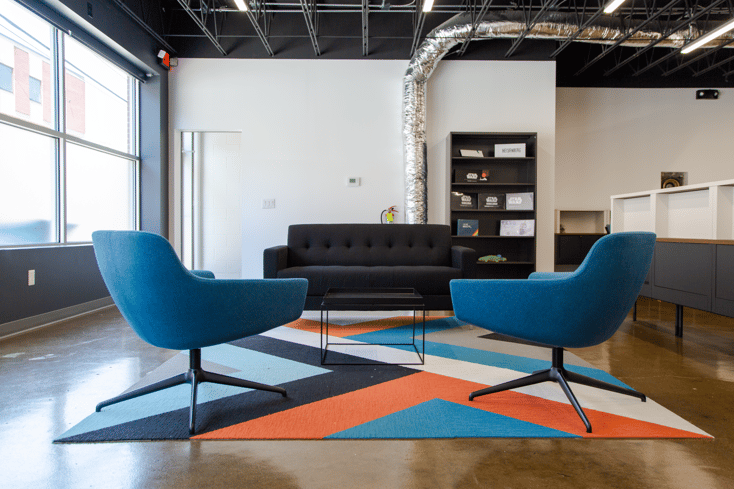 An inviting and colorful lobby/sitting area welcomes you into the first floor of this space.
(2/11)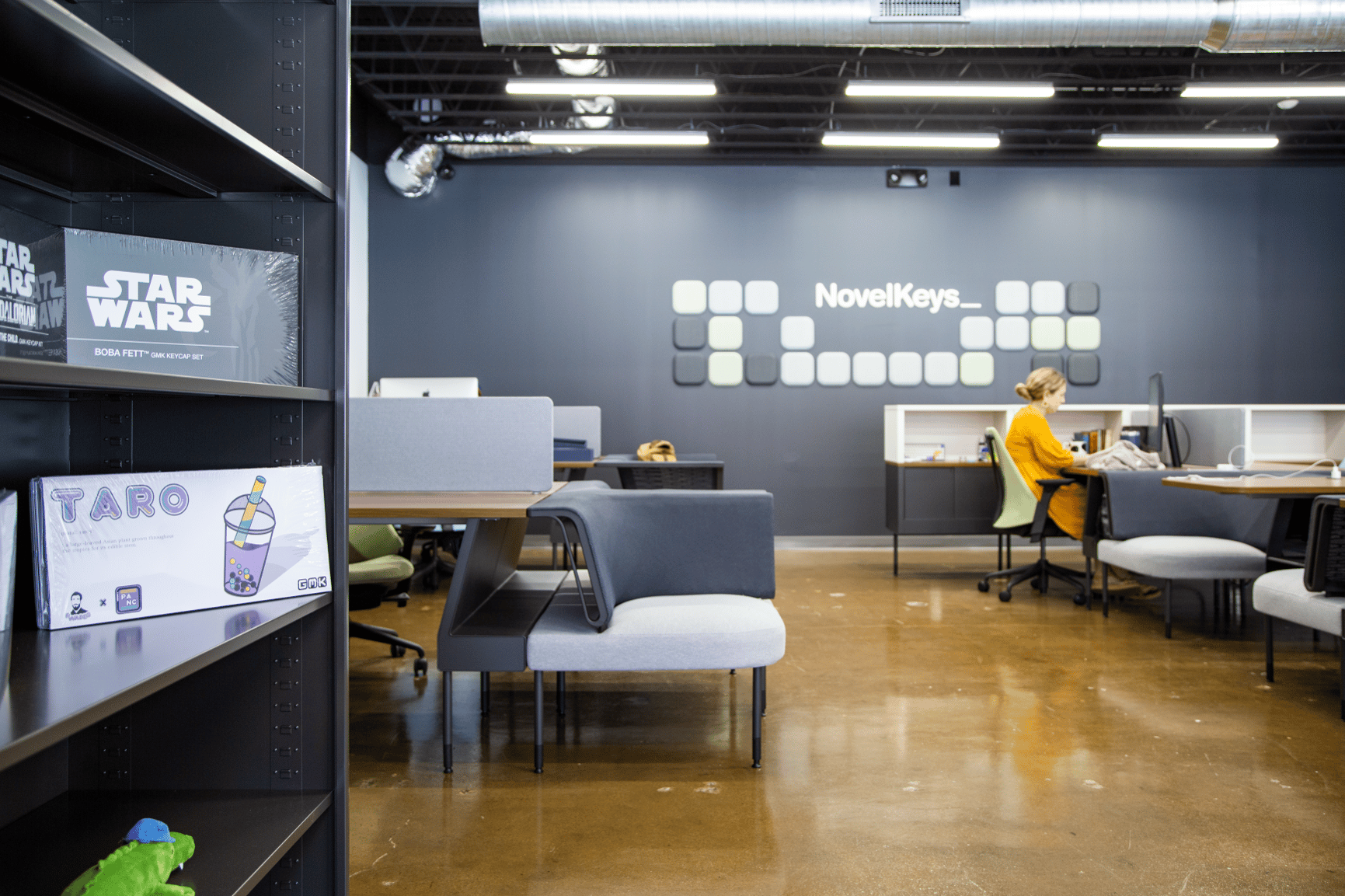 The Herman Miller Public Office Landscape workstations provide the perfect touch of modern style and function!
(3/11)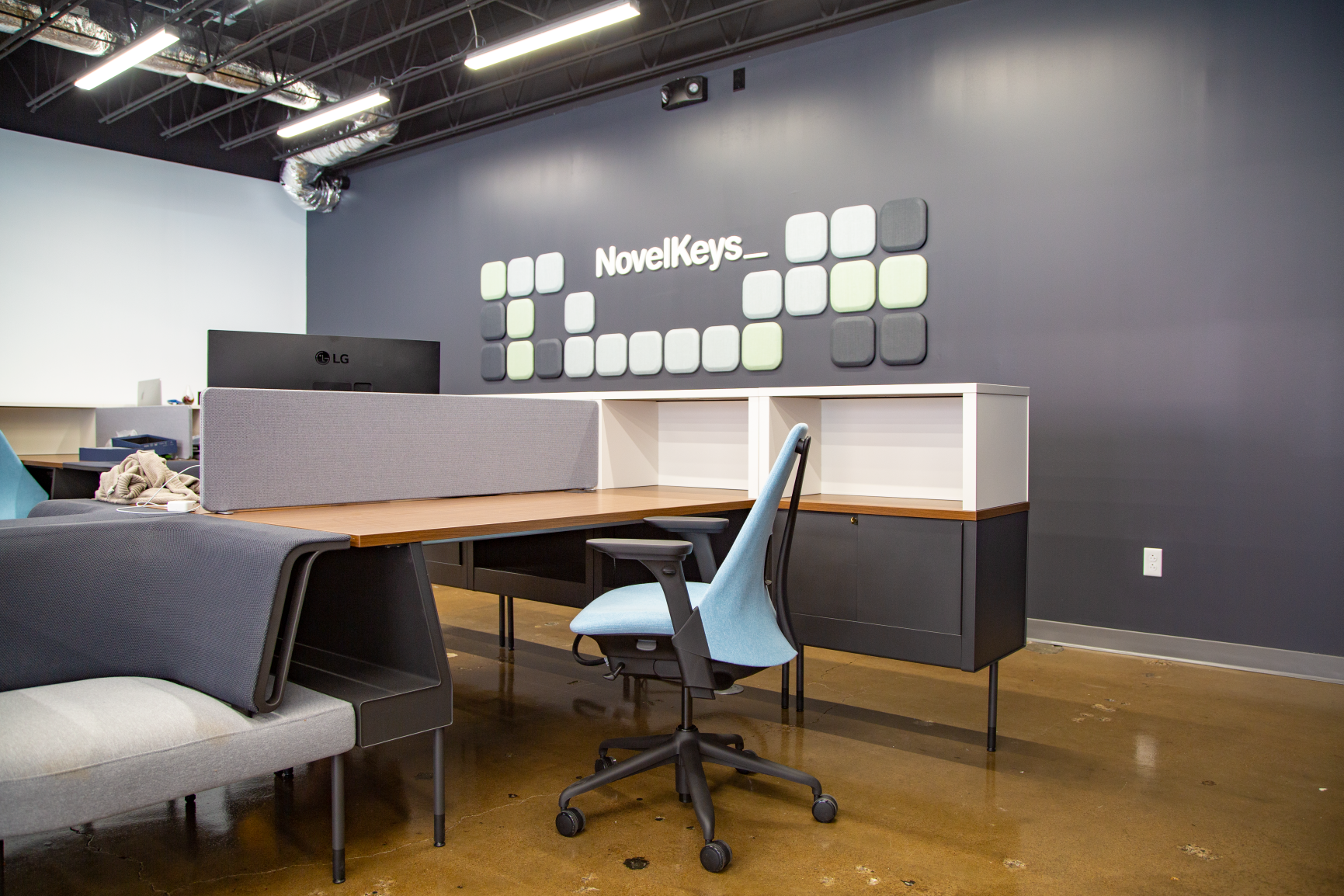 Complementing the workstations are colorful Herman Miller Sayl Chairs, with a custom keyboard wall application bringing color and branding to complete this floor.
(4/11)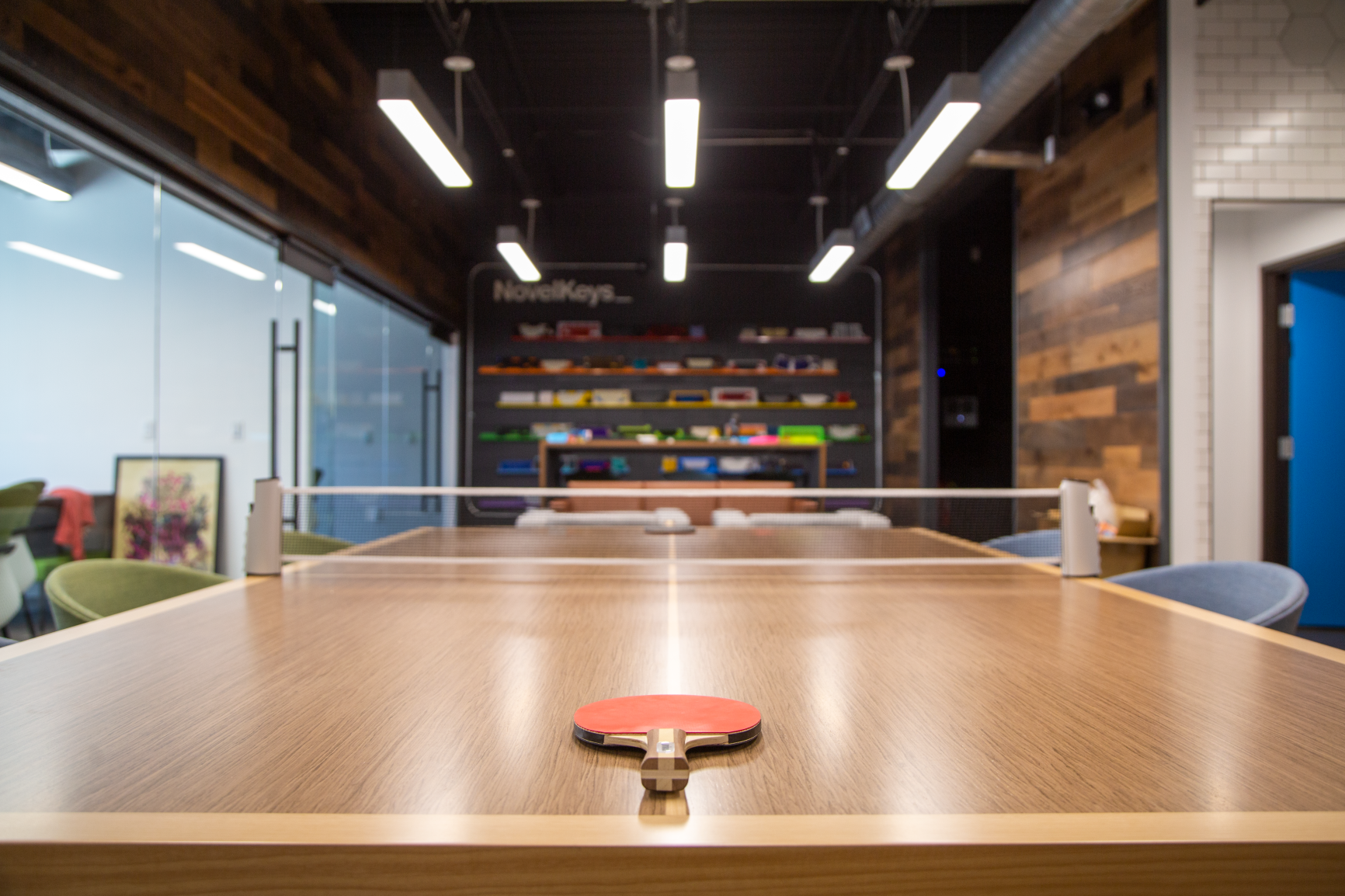 Step up to the second floor, and you're greeted by a multipurpose table that serves up everything from lunches to meetings (and, of course, table tennis!)
(5/11)

The center of the second floor features a lounging sitting area, great for a quick meeting, informal work, or anything in between!
(6/11)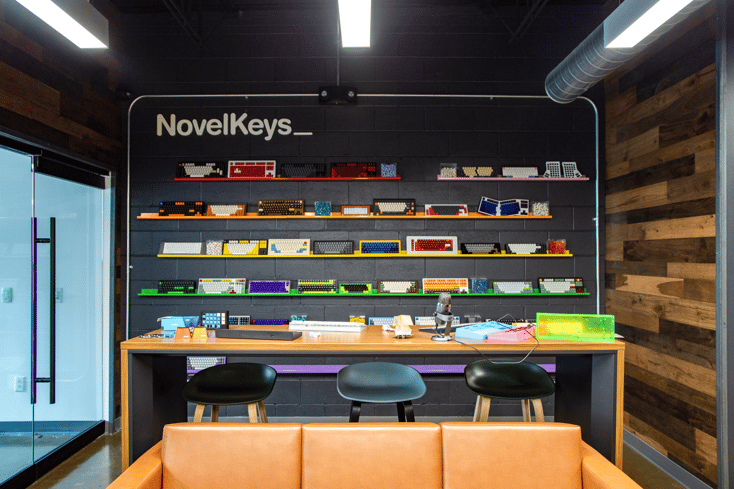 The branding showpiece of the second floor, you'll find a colorful keyboard wall that displays just some of the variety and style that NovelKeys can provide!
(7/11)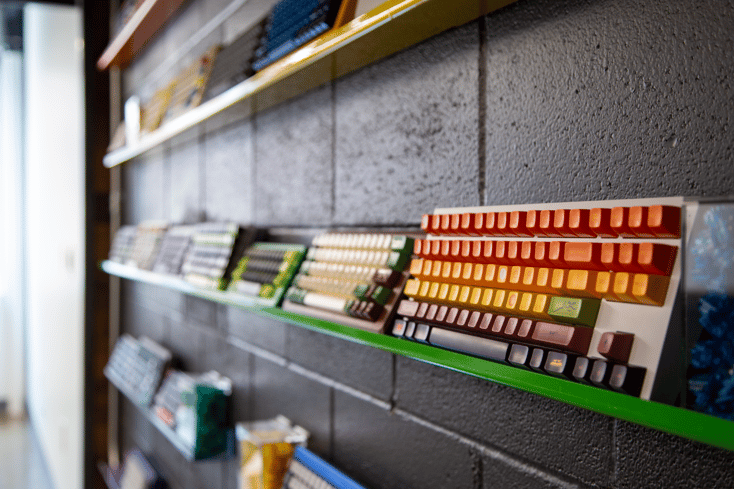 Shapes, sizes, and colors for all purposes - NovelKeys can help you find and create exactly what you need!
(8/11)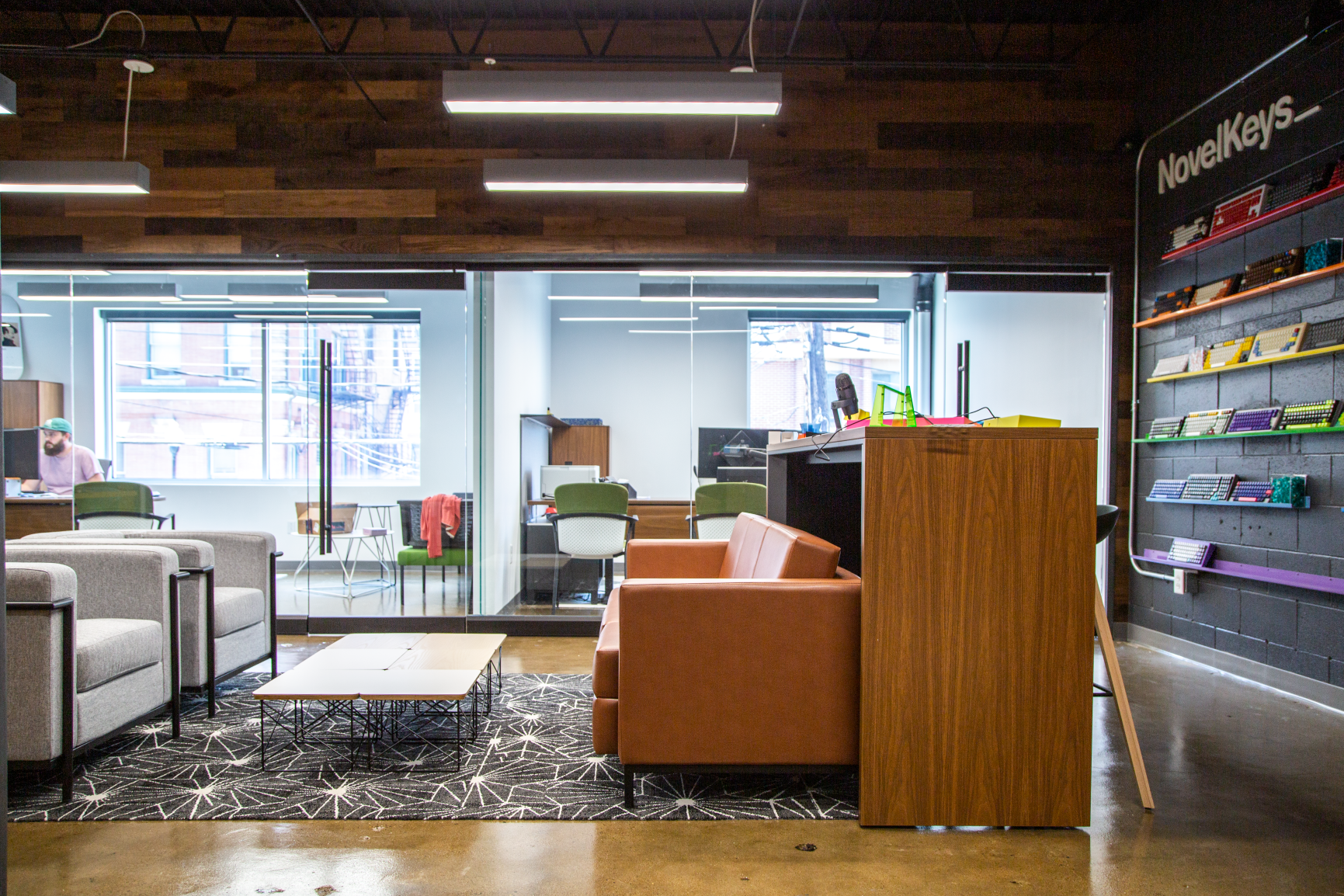 Atop the comfortable Global Citi sofa, you'll find the Herman Miller Headway table, the perfect addition to NovelKeys with its cable-concealing, power-providing, flexible function!
(9/11)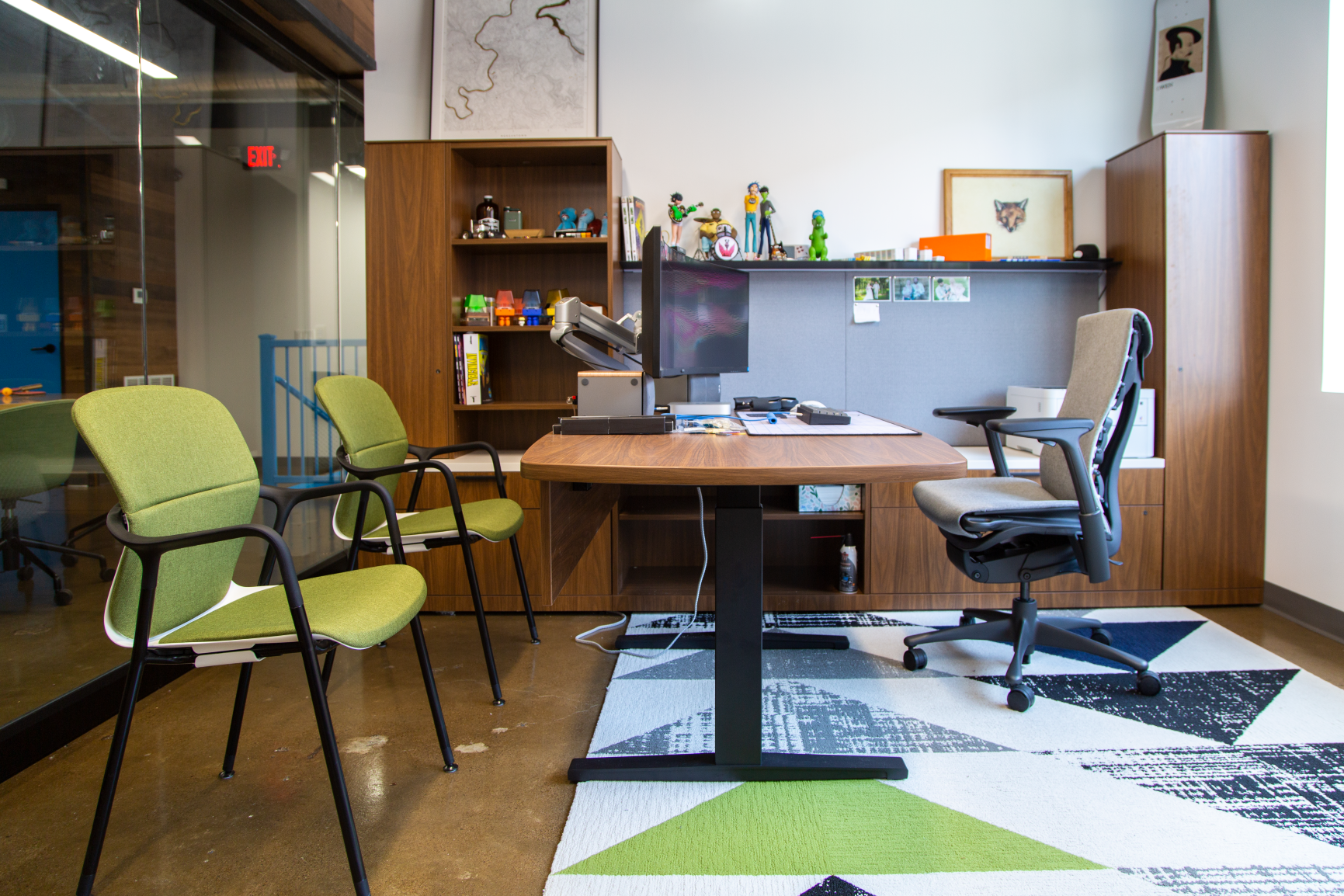 Ergonomic furniture, such as the Herman Miller Motia sit-to-stand desk and Embody chair, bring gorgeous style that keeps you working comfortably all day long!
(10/11)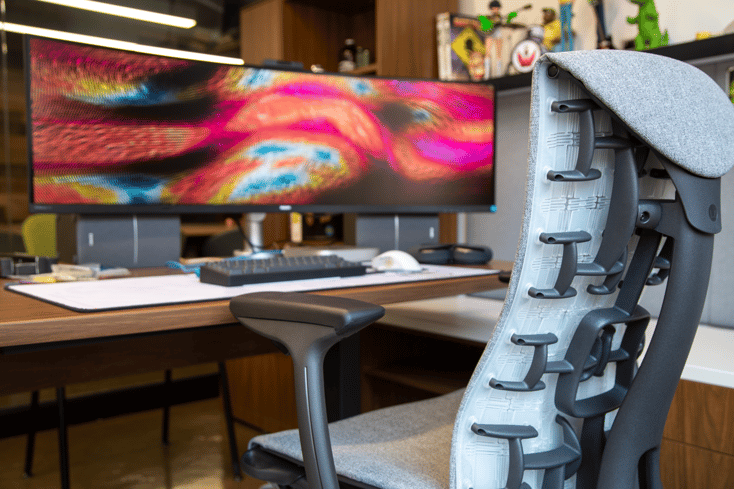 What's Embody's ergonomic secret? Pixelated Support! Designed by more than 20 physicians and PhDs, the support structure and composition of Embody distributes pressure unlike any other chair, promoting a more comfortable natural seating position and greater health!
(11/11)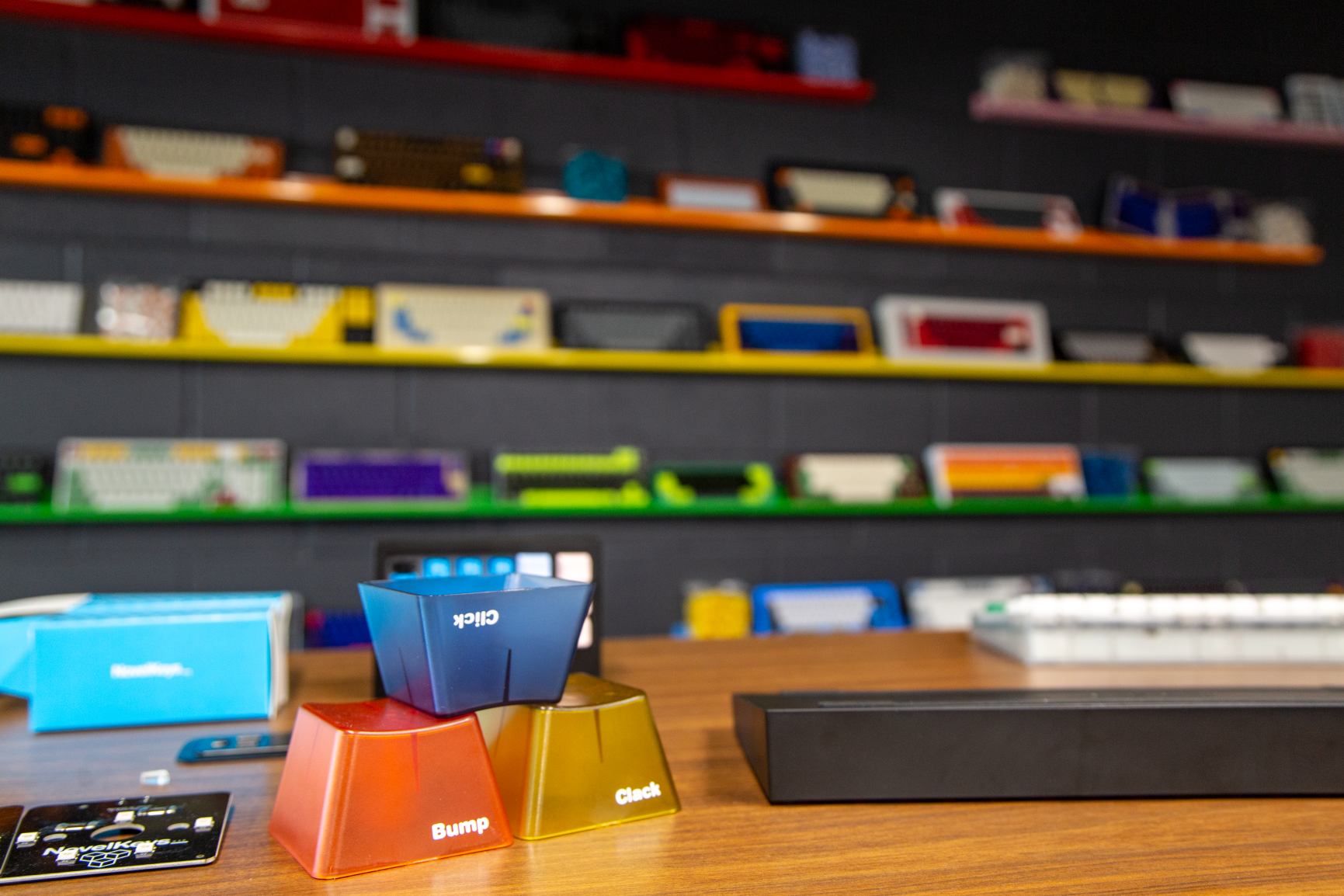 Truly a unique, playful, and inspiring place, we're so honored to have played such an impactful role in creating NovelKeys' new home. With defining branding applications and striking, comfortable furniture, our teams have created a space for NovelKeys to be proud of for many years to come.
How is your team using your space? Is it time to think about making some changes to provide for the more flexible, adaptable work experience that meets today's needs? Let's chat about your space, your team, and how to help create the right kind of forward-thinking environment to power your future of work!