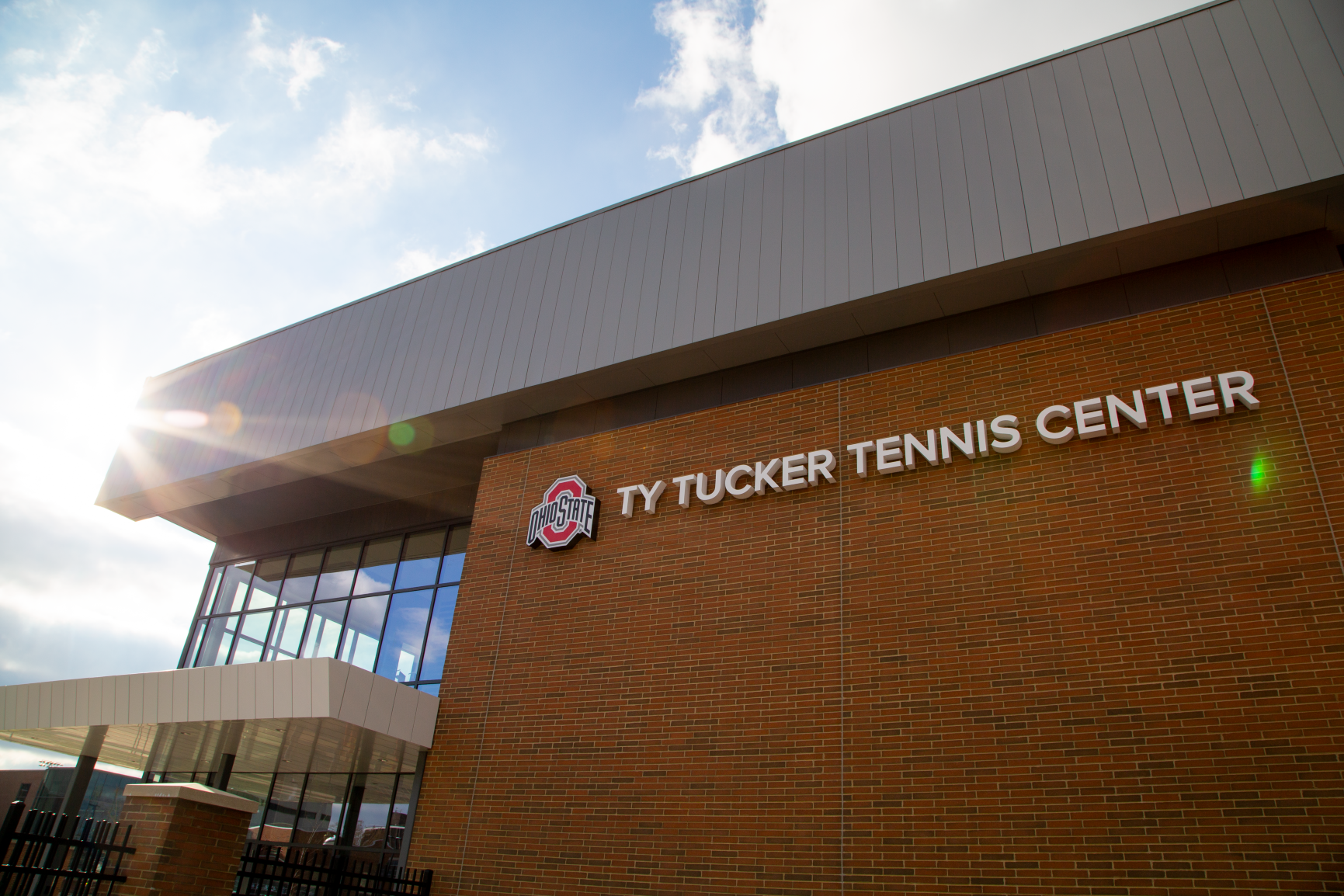 The Ohio State University tennis teams have a beautiful new place to call home! The Ty Tucker Tennis Center, a 75,000 sq. ft. facility in the Athletic District of Ohio State's campus, has opened its doors to provide the men's and women's teams with an incredible practice and competition space.
Named after the tennis legend and Director of Tennis at Ohio State, this facility features six indoor courts with custom stadium seating as well as office and conference areas on the upper level. Check out some of our custom contributions to this new building, helping to make a space that's quintessentially "Ohio State" as the Preferred Furniture Sponsor of The Ohio State University:
---
(1/15)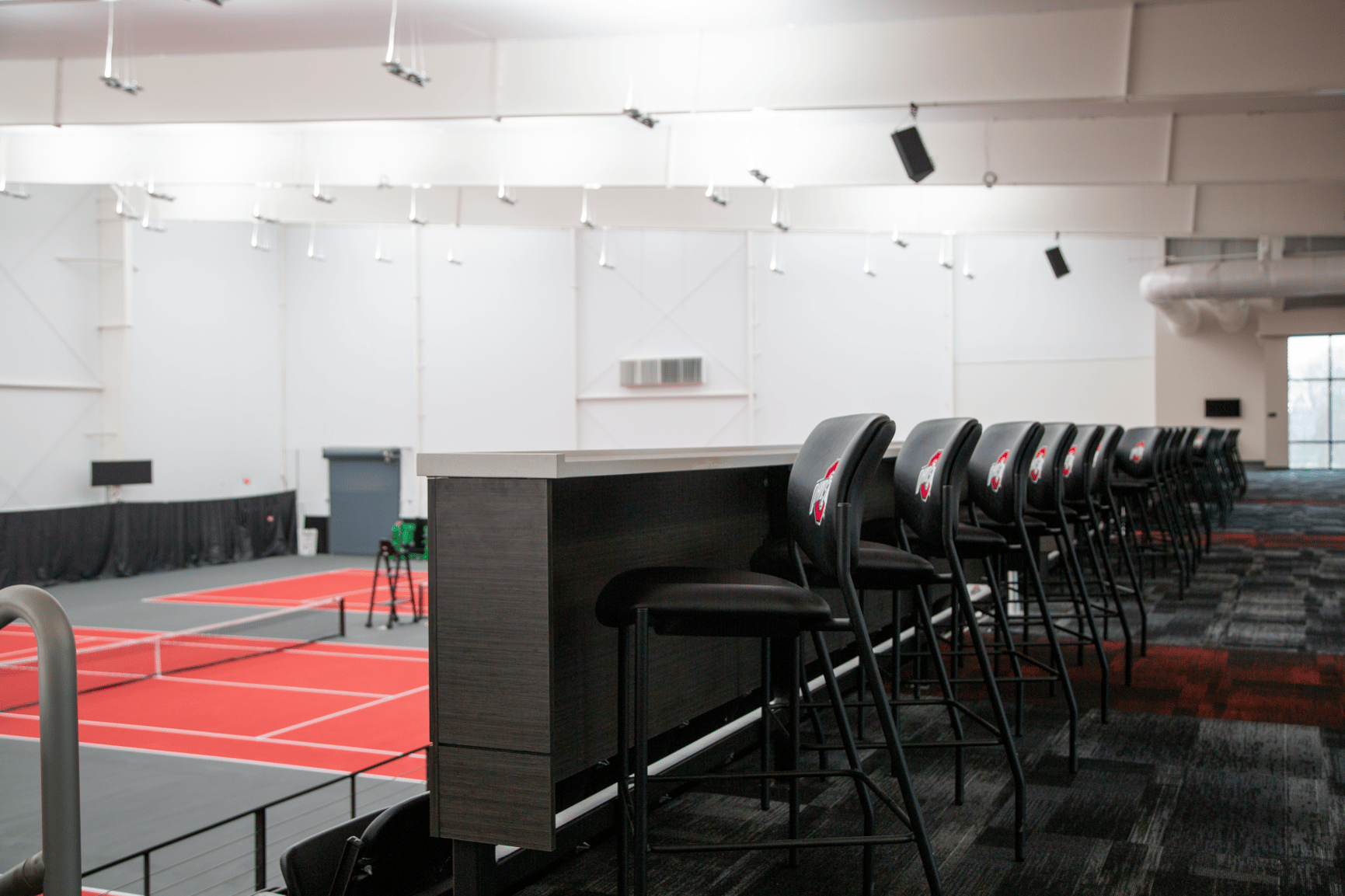 Across the upper level, rows of custom-branded seating provide a padded, supportive seat to keep you comfortable throughout the game
(2/15)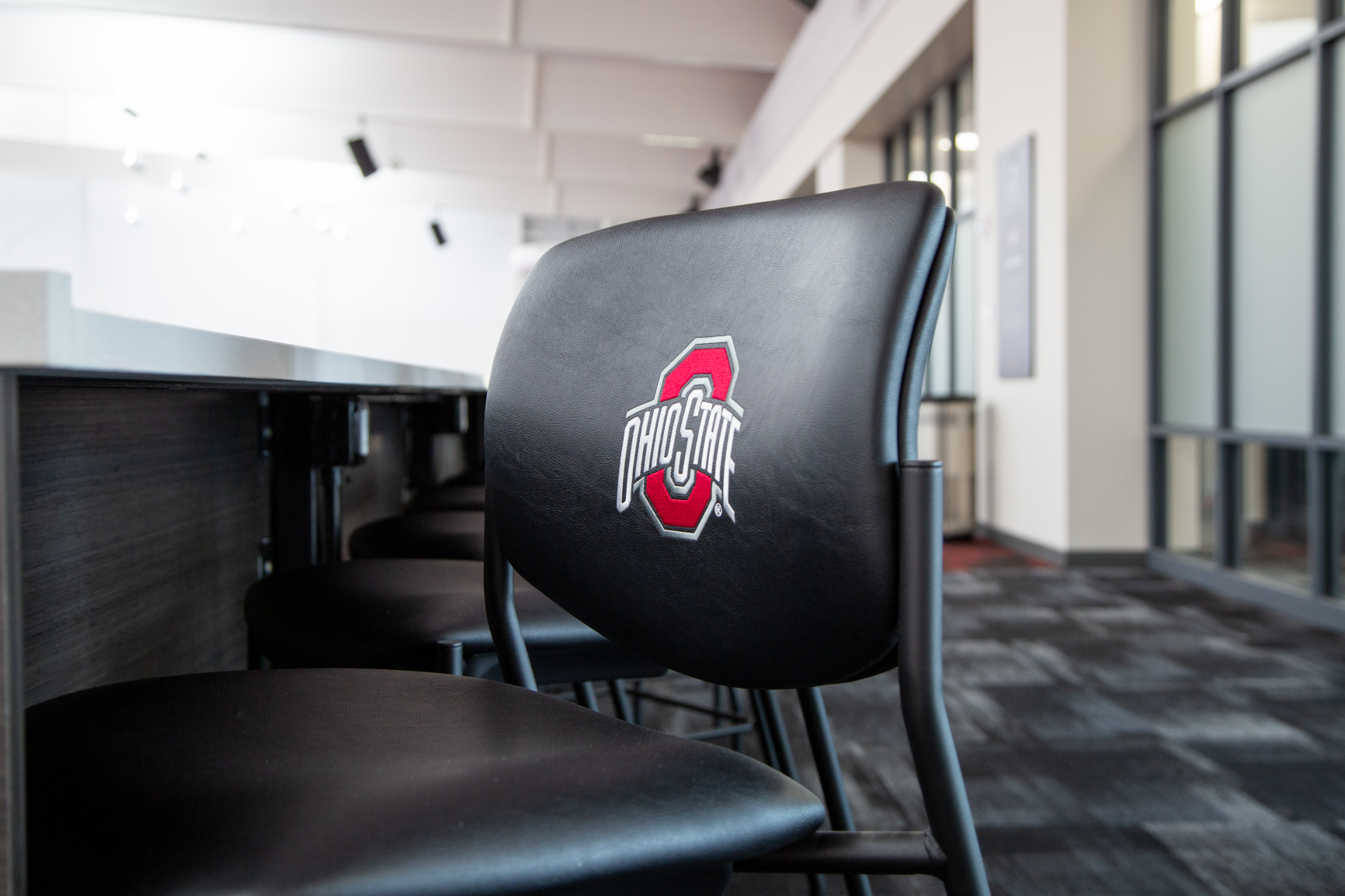 Custom applications abound, including these seats bearing the Athletic "O"
(3/15)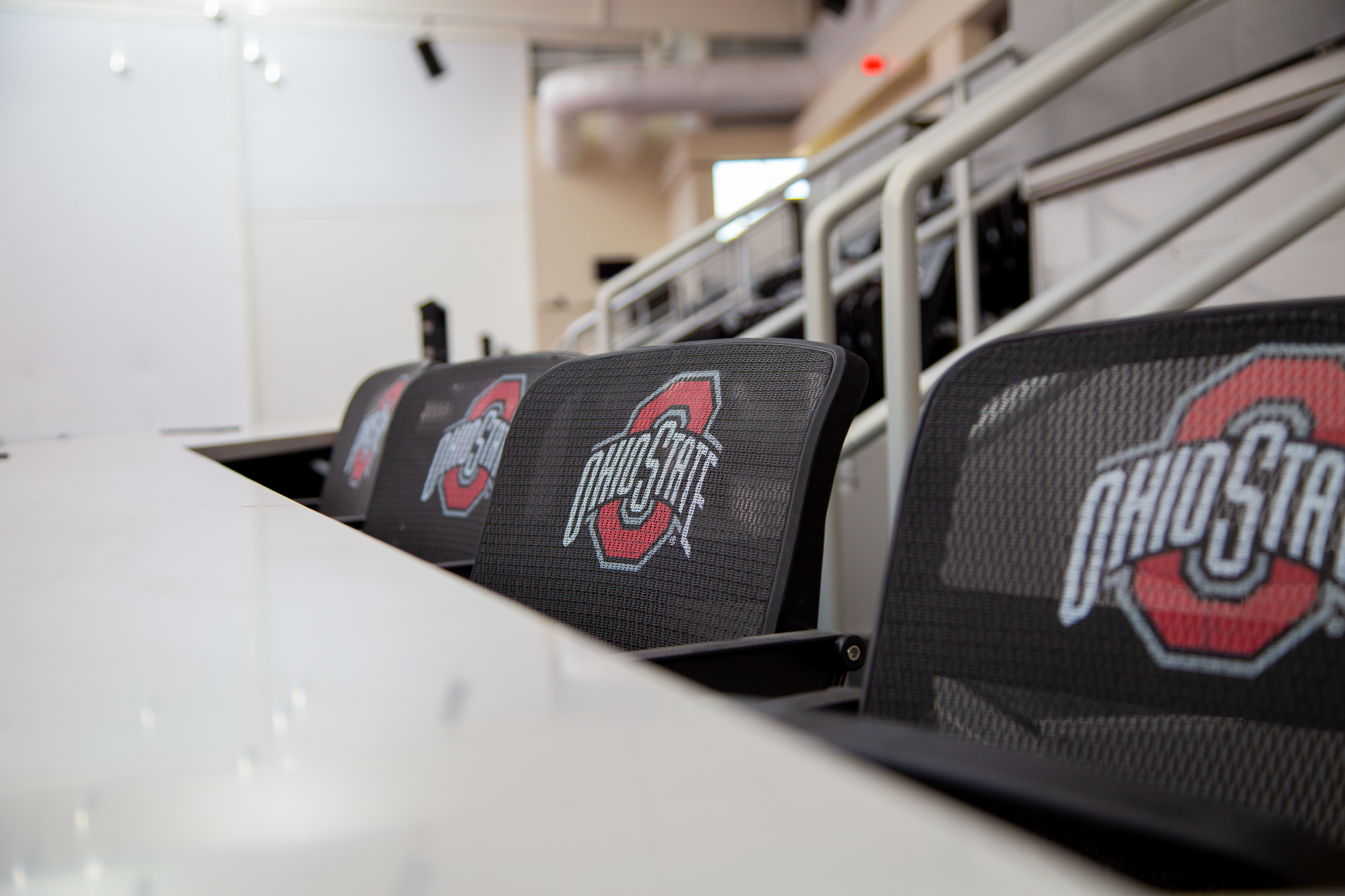 Breathable mesh fabric makes these front-row seats as comfortable as can be!
(4/15)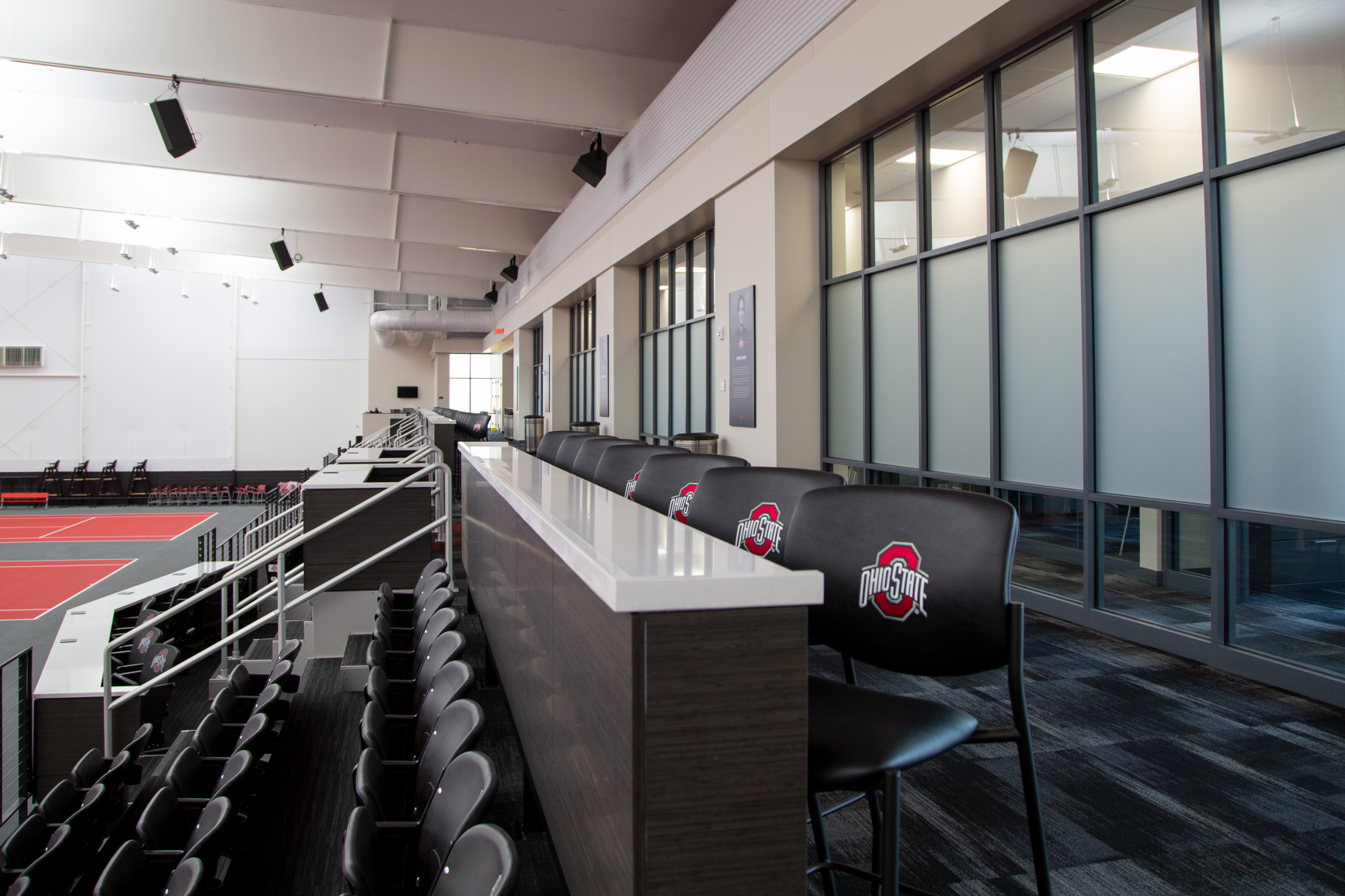 Spectator, press, and adjudicator seating spans the width of the building, with offices and conference spaces found behind them
(5/15)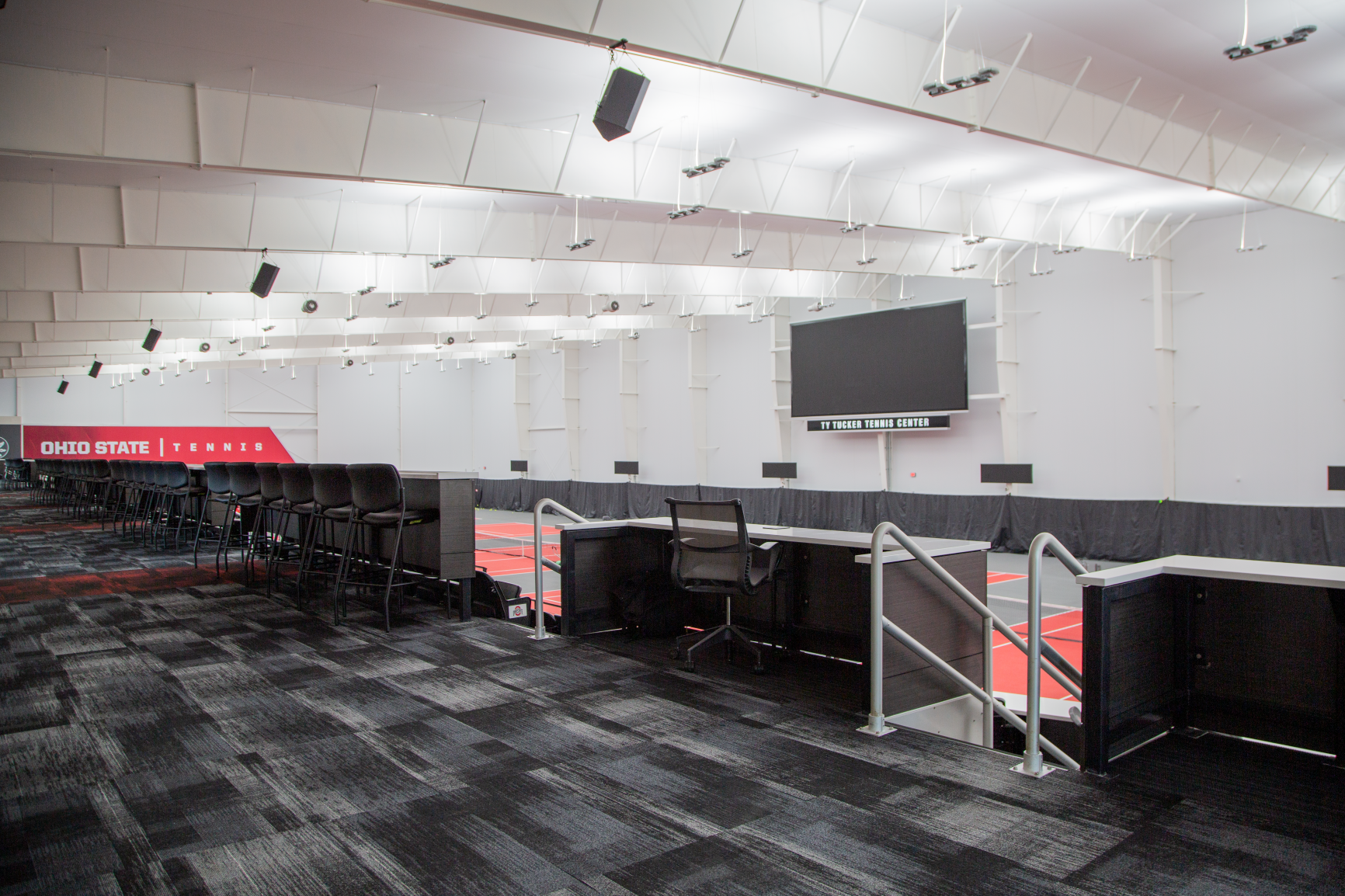 A Herman Miller Setu chair makes for the perfect seat leading to the press area

(6/15)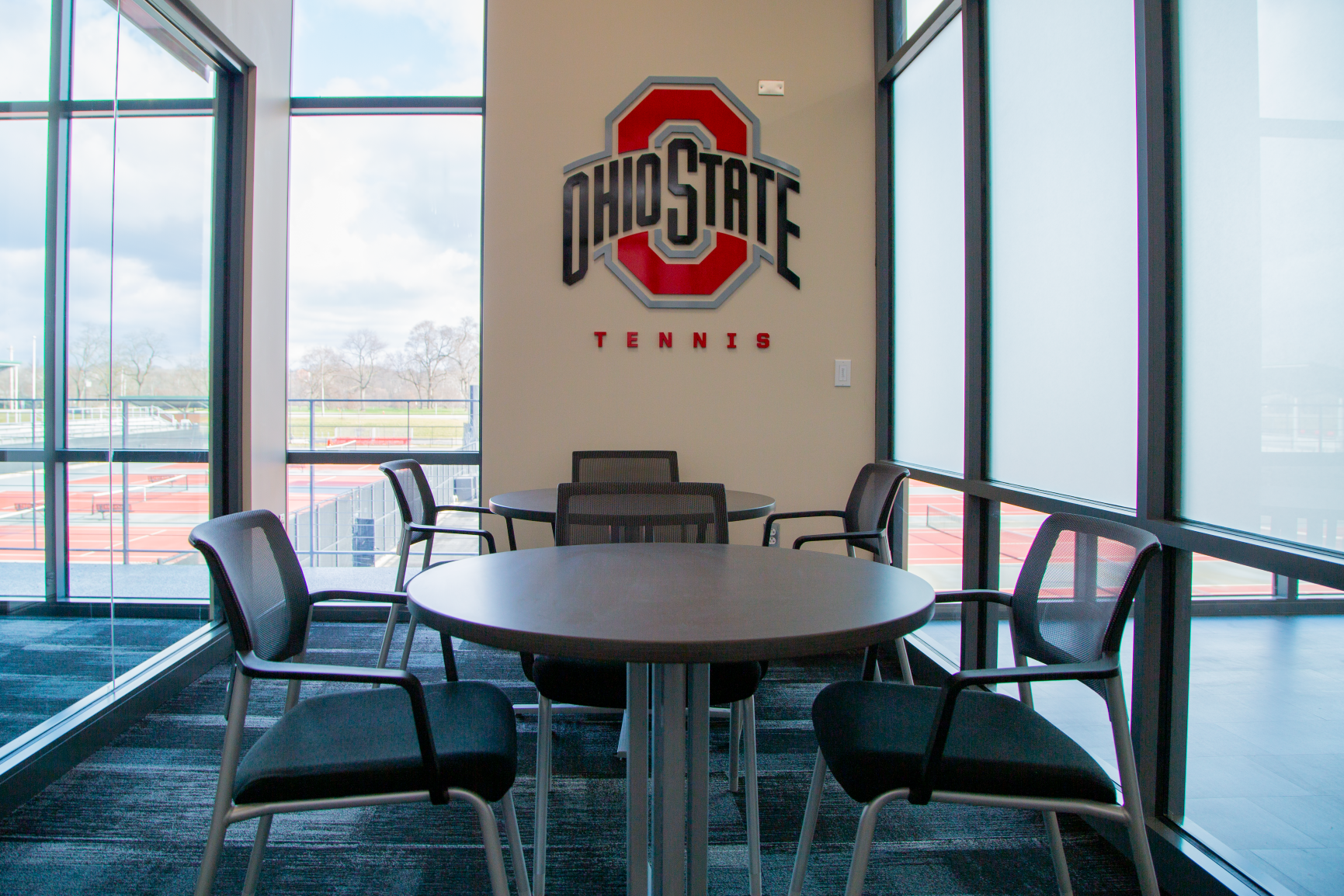 Behind, this informal quick-meeting space segues into the private offices and conference area


(7/15)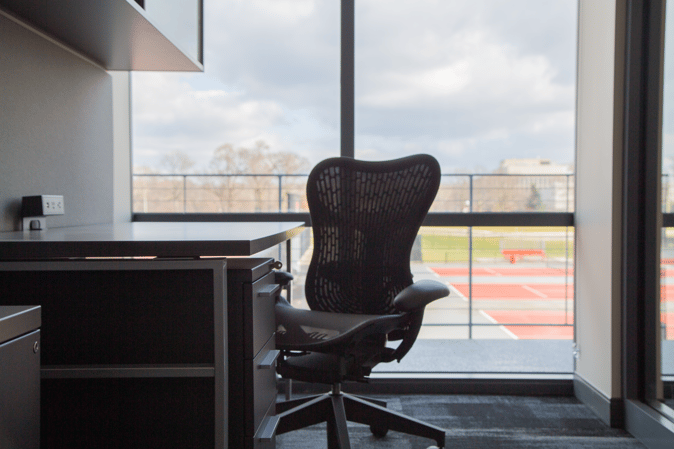 Speaking of breathable, this Herman Miller Mirra 2 chair with Butterfly Suspension Back adds an extra layer of comfort to this office
(8/15)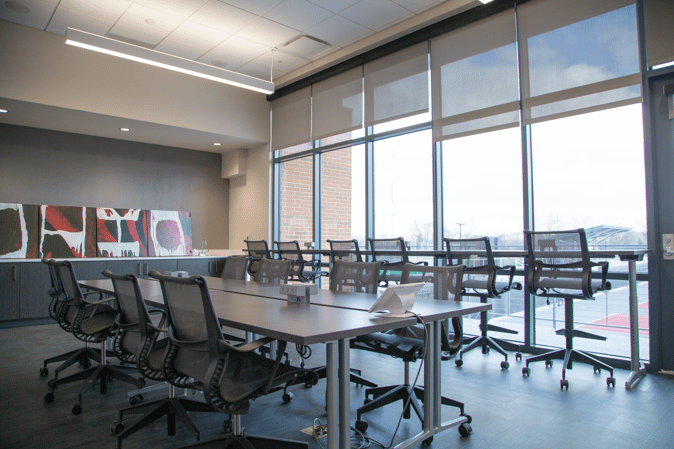 The beautiful conference room features an abundance of integrated technology

(9/15)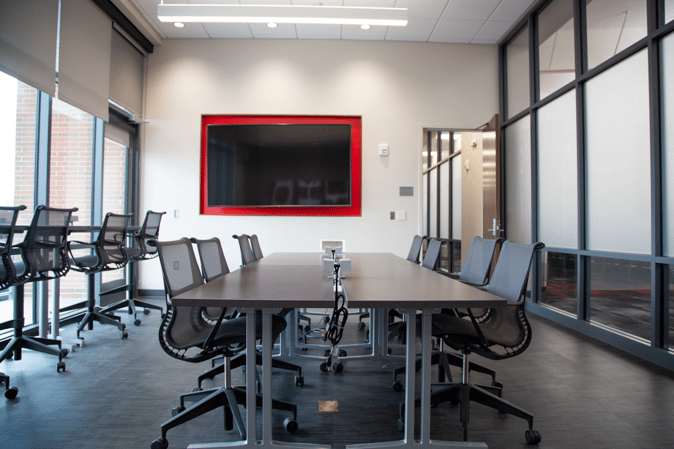 Herman Miller Setu chairs and stools make for the perfect meeting seat
(10/15)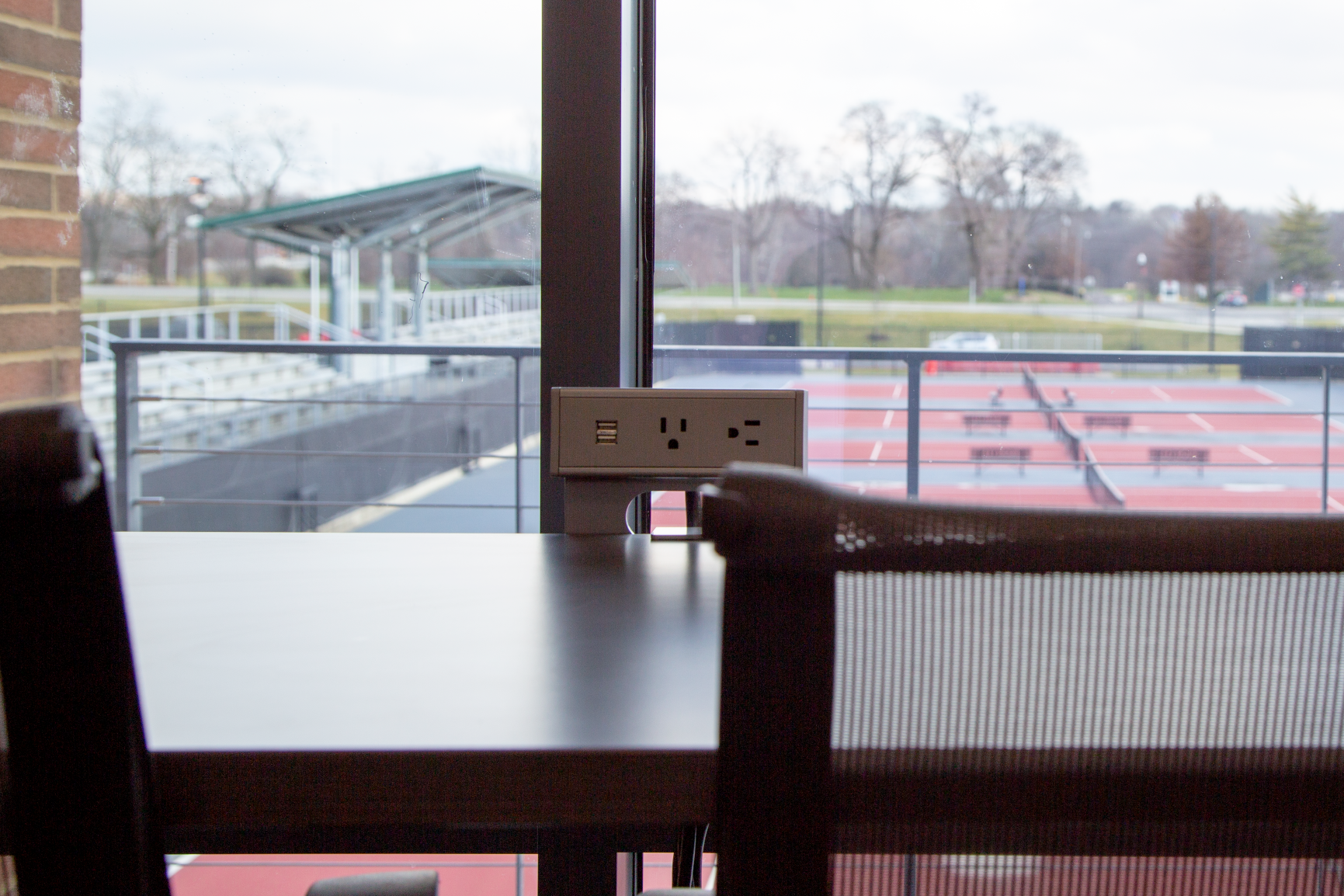 Convenient power applications make charging a breeze while watching the game outside!
(11/15)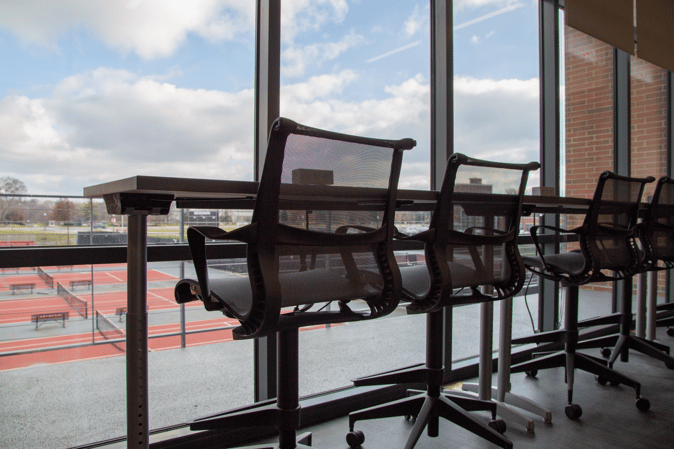 The woven-mesh Setu is one of our favorites for meeting spaces, as its easy-to-clean and easy-to-maintain composition is still supremely comfortable and breathable!
(12/15)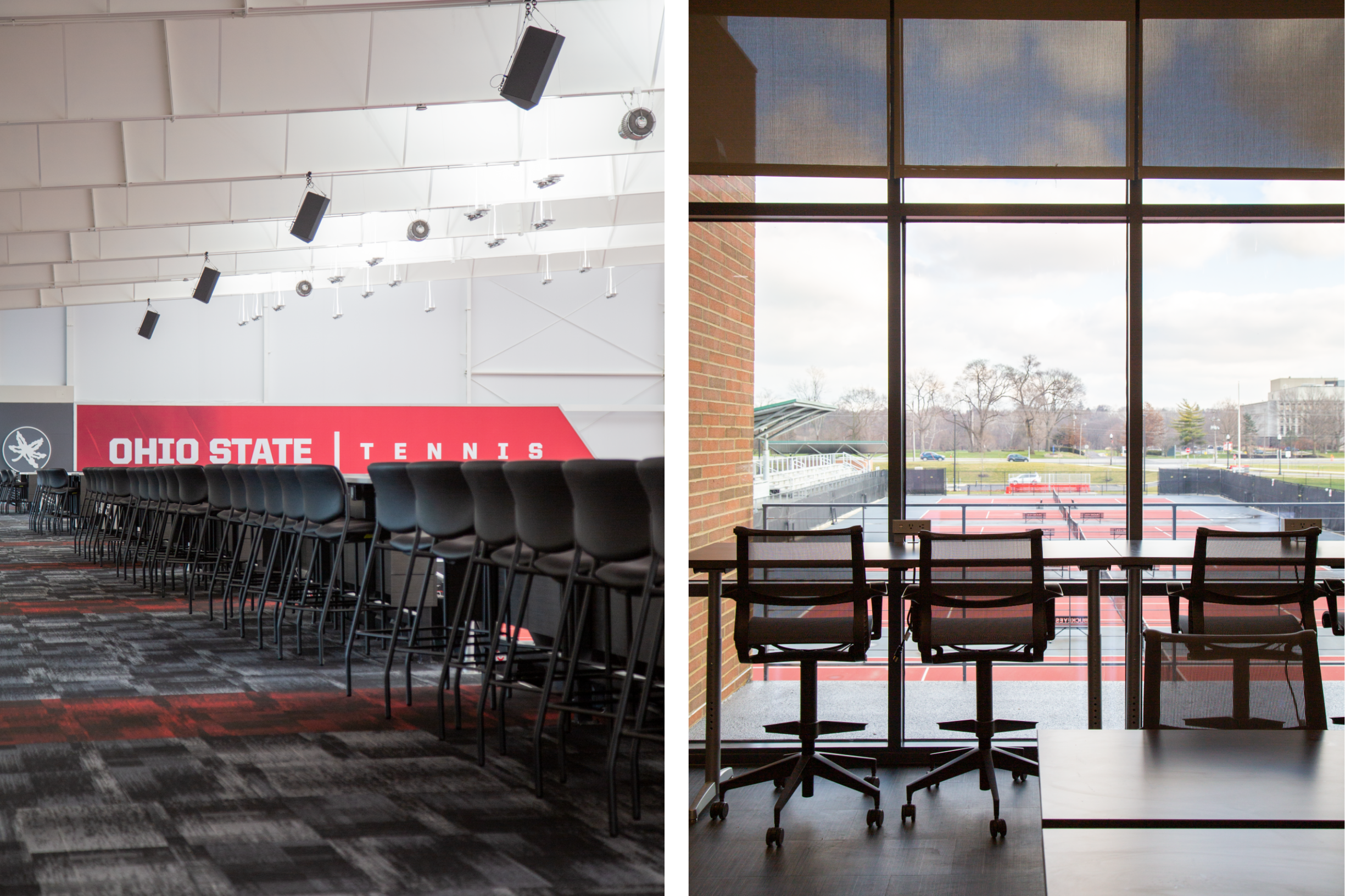 The best seat in the house, no matter which one you take!
(13/15)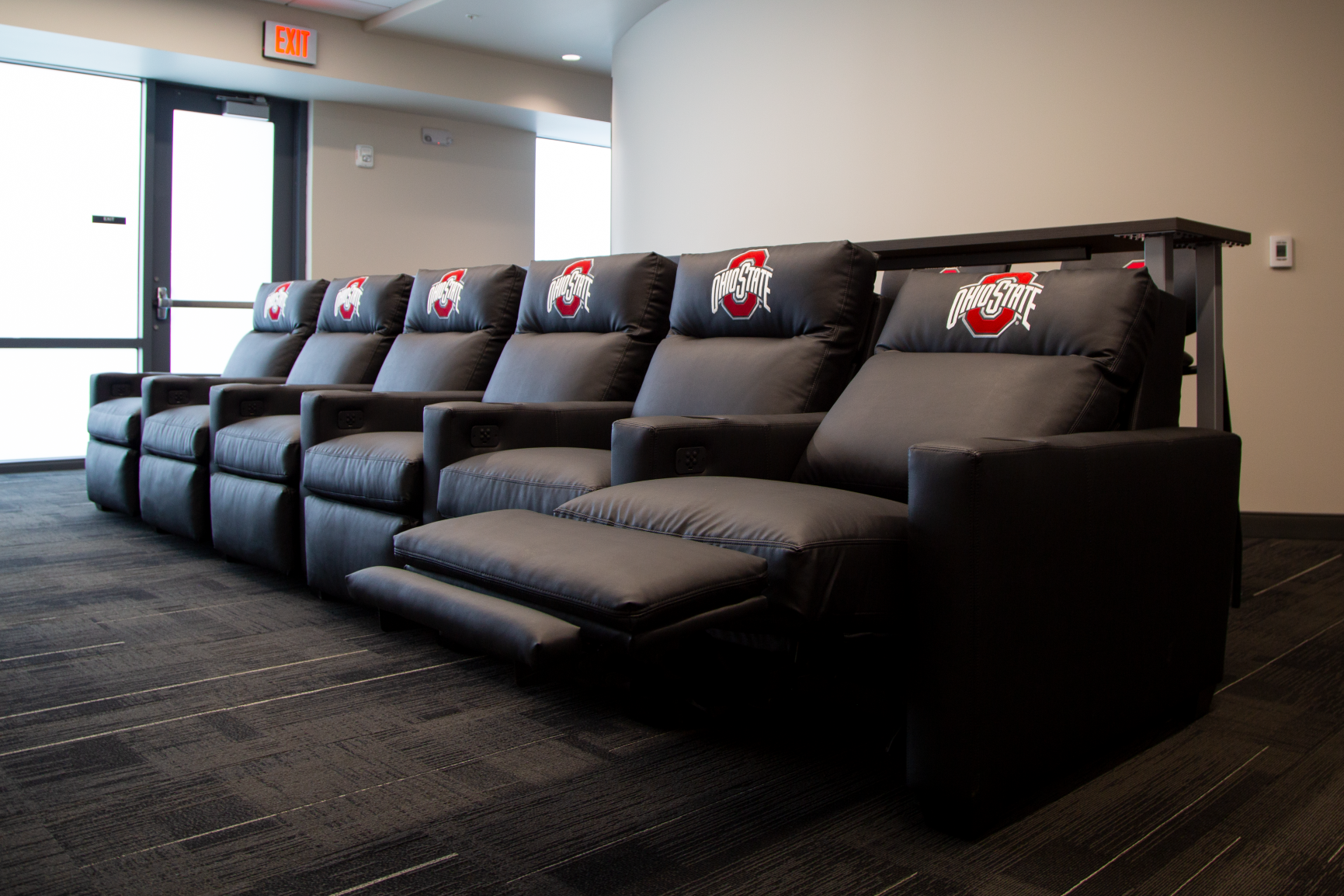 Step below into the beautiful locker room with plush, reclining lounge seating (with custom Ohio State branding, no less!)
(14/15)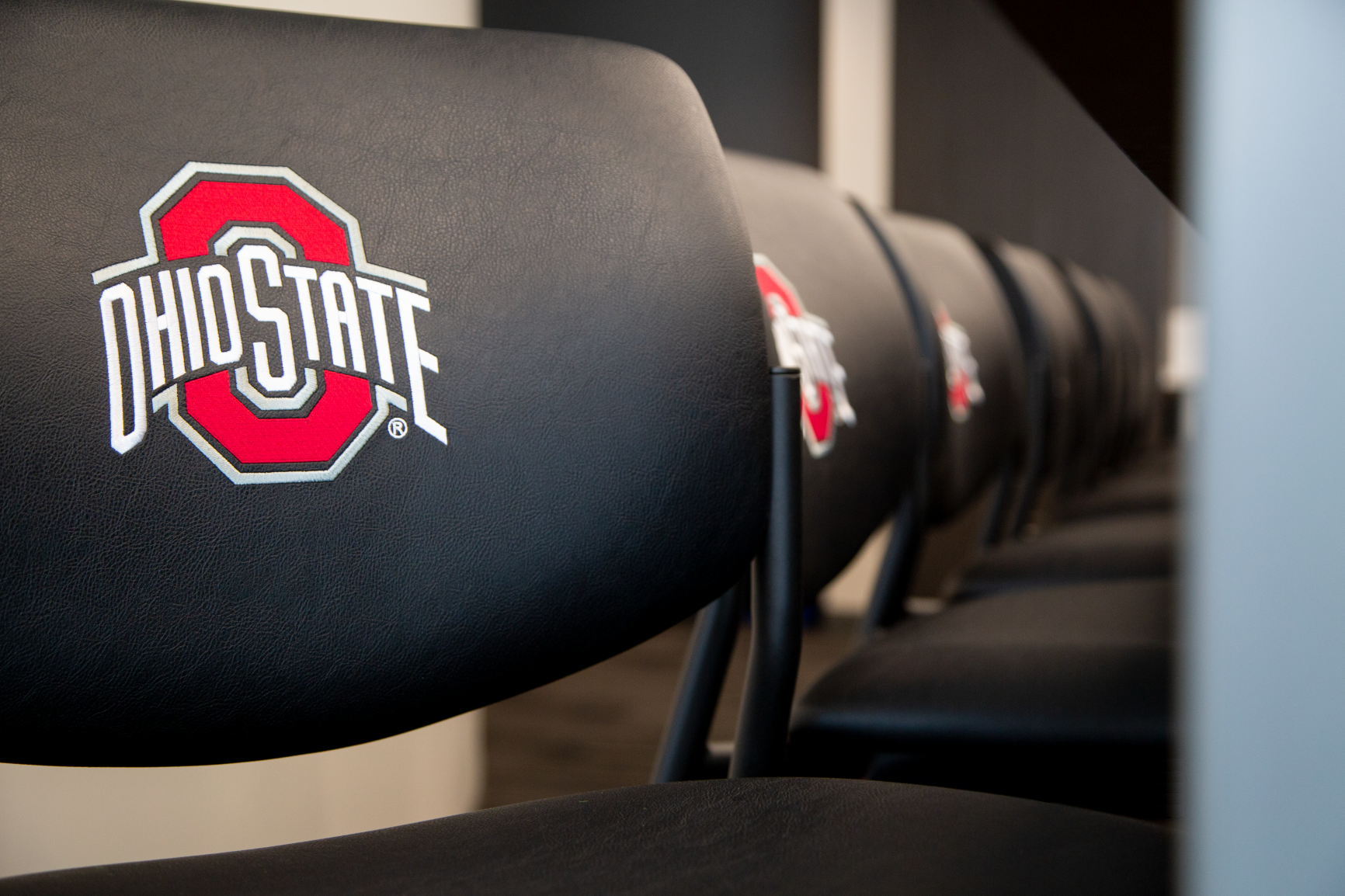 The custom-embroidered furniture continues throughout, from the upper level to the locker rooms below
(15/15)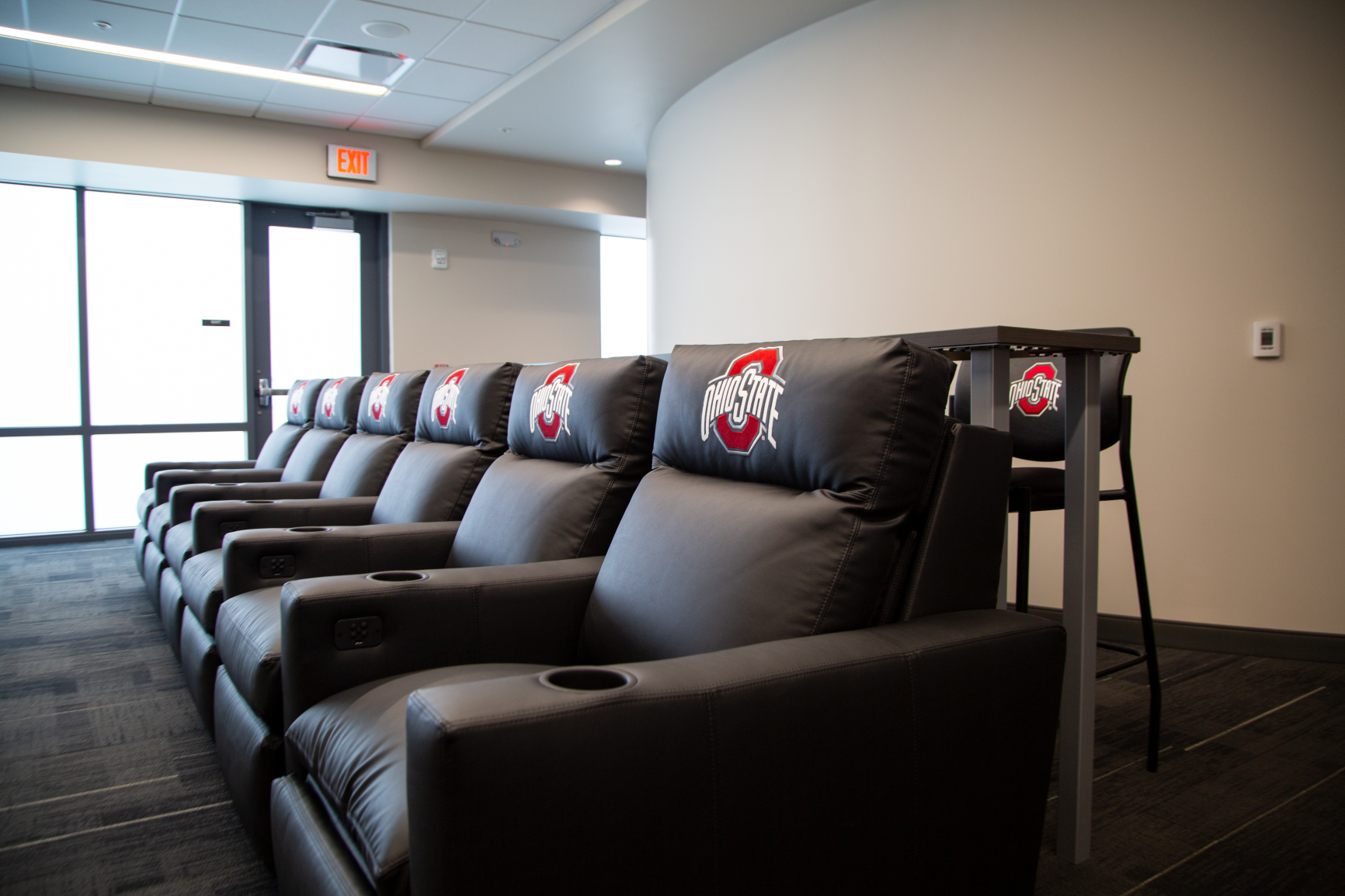 Seating and tables behind the lounge chairs offer a place for the whole team to gather before the match and celebrate the win after!

This amazing space features plenty of unique applications and comfortable solutions throughout. See more of our work with The Ohio State University, explore some of the incredible spaces we've recently created, and so much more in our latest issue of the award-winning magazine, Great Spaces! Download your free copy now: