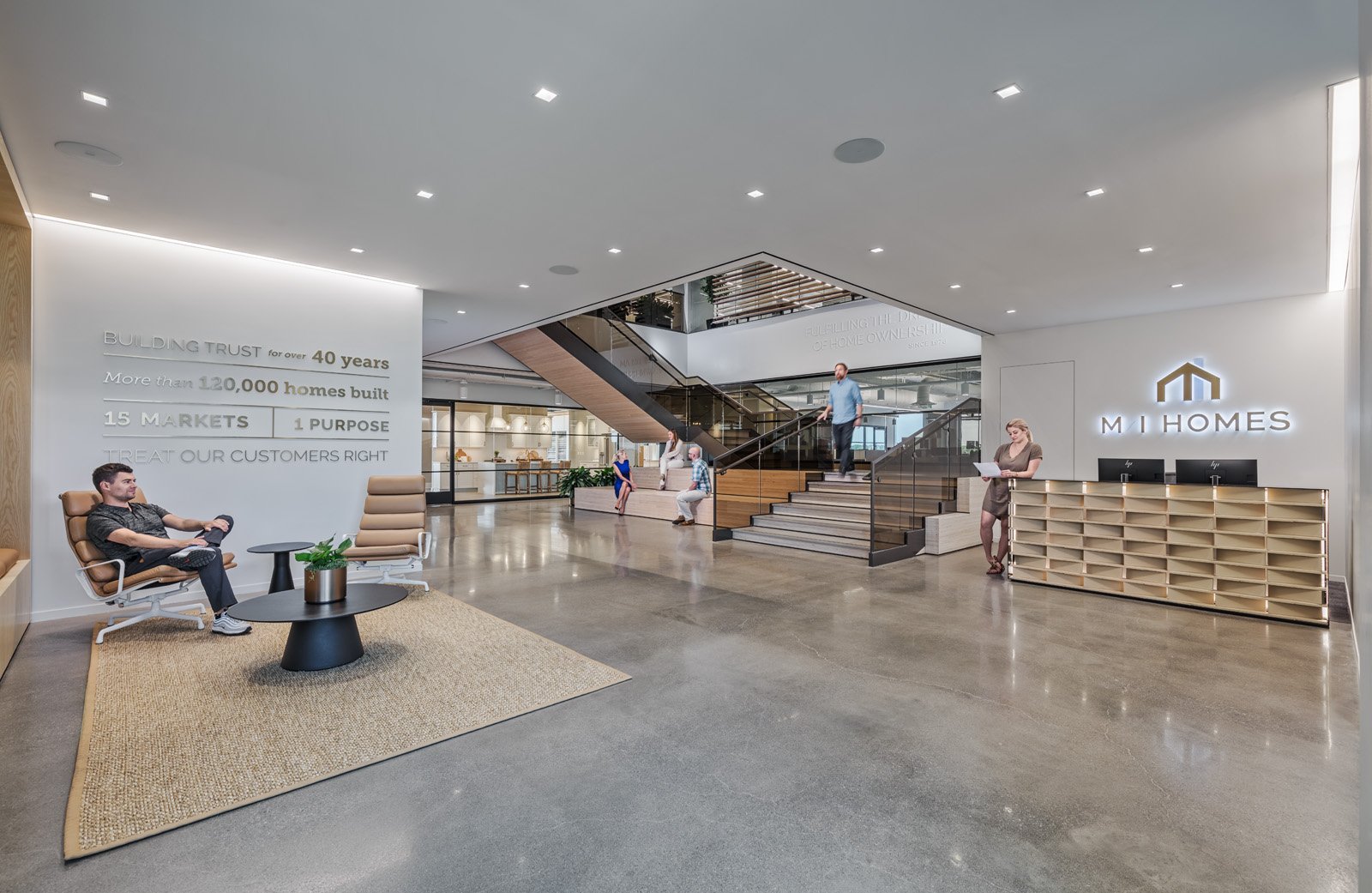 In August of 2018, M/I Homes began construction on their new resimercial space. Construction was slowed a bit with the pandemic, but they were able to move in over the past summer.
What is resimercial? It's about bringing a balance of residential and commercial elements into your space, and who better to do it than one of the nation's leading homebuilders? After two decades in their prior space, M/I wanted an updated, modern environment that feels comfortable, familiar, and welcoming.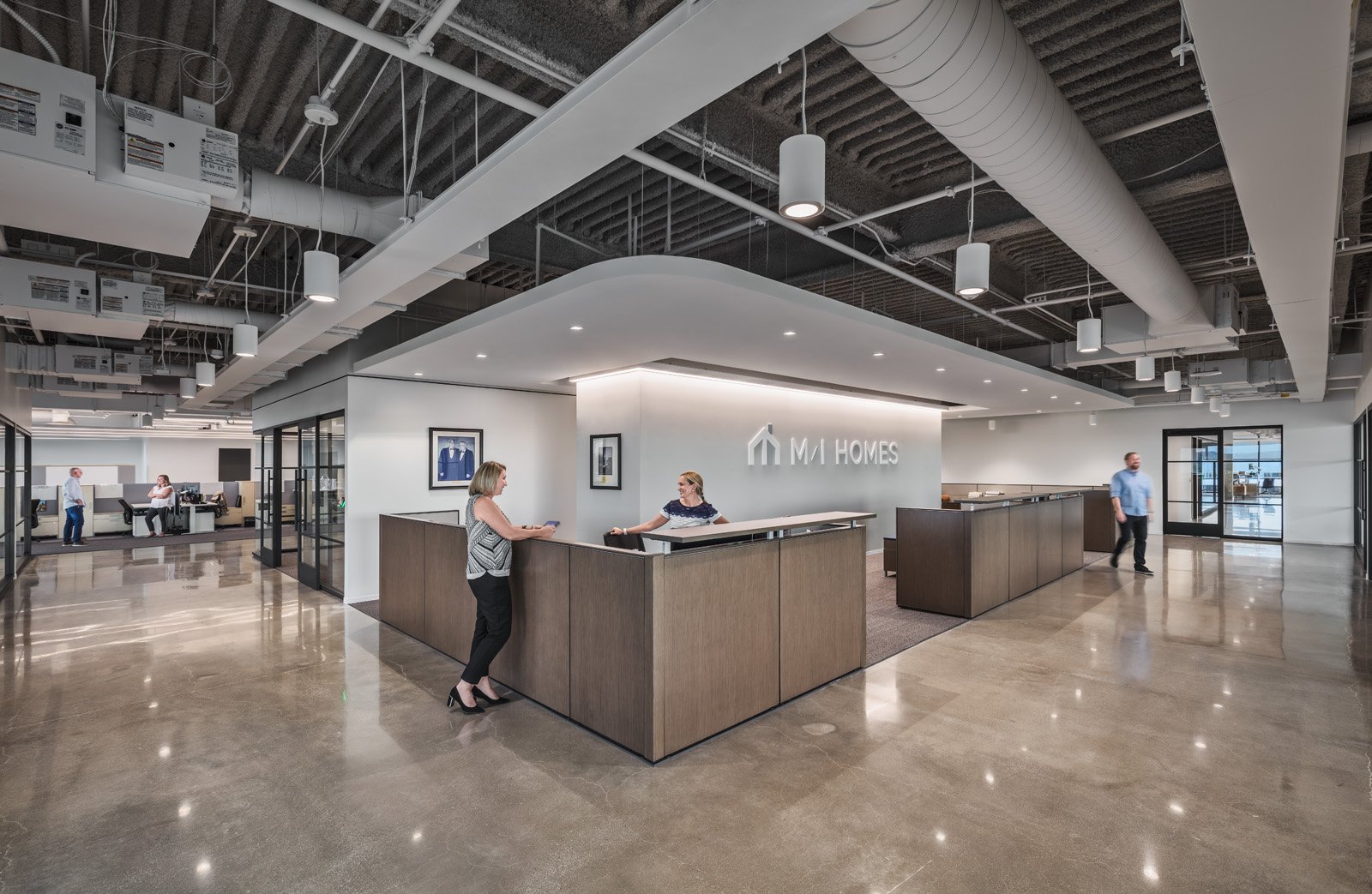 Upon arrival one of the first things visitors and employees will notice is a staircase that's open to the floors above. Directly behind that is the glass that showcases the design center, while the staircase becomes the spine that connects the floors of the office spaces. It's truly stunning to arrive and see the innovative architecture complete with tons of natural lighting.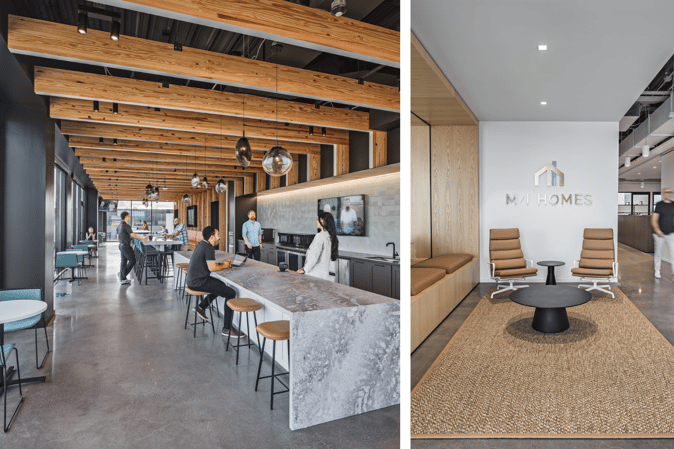 "One of the most incredible features is the monumental staircase – truly taking the design to new heights," said Alison Crumley, Project Manager at M+A Architects. "It really was an all-hands on deck collaborative effort behind the scenes involving all trades: structural, architectural, millwork, even plumbing. The result is a picturesque staircase that is an experience within itself."
The space was designed with collaboration and productivity in mind so there are a lot of open spaces both indoor and outdoor to allow for choice and flexibility throughout the day. There's a wide open café that has numerous seating options, including a large terrace. On a clear day you can see all the way to downtown Columbus.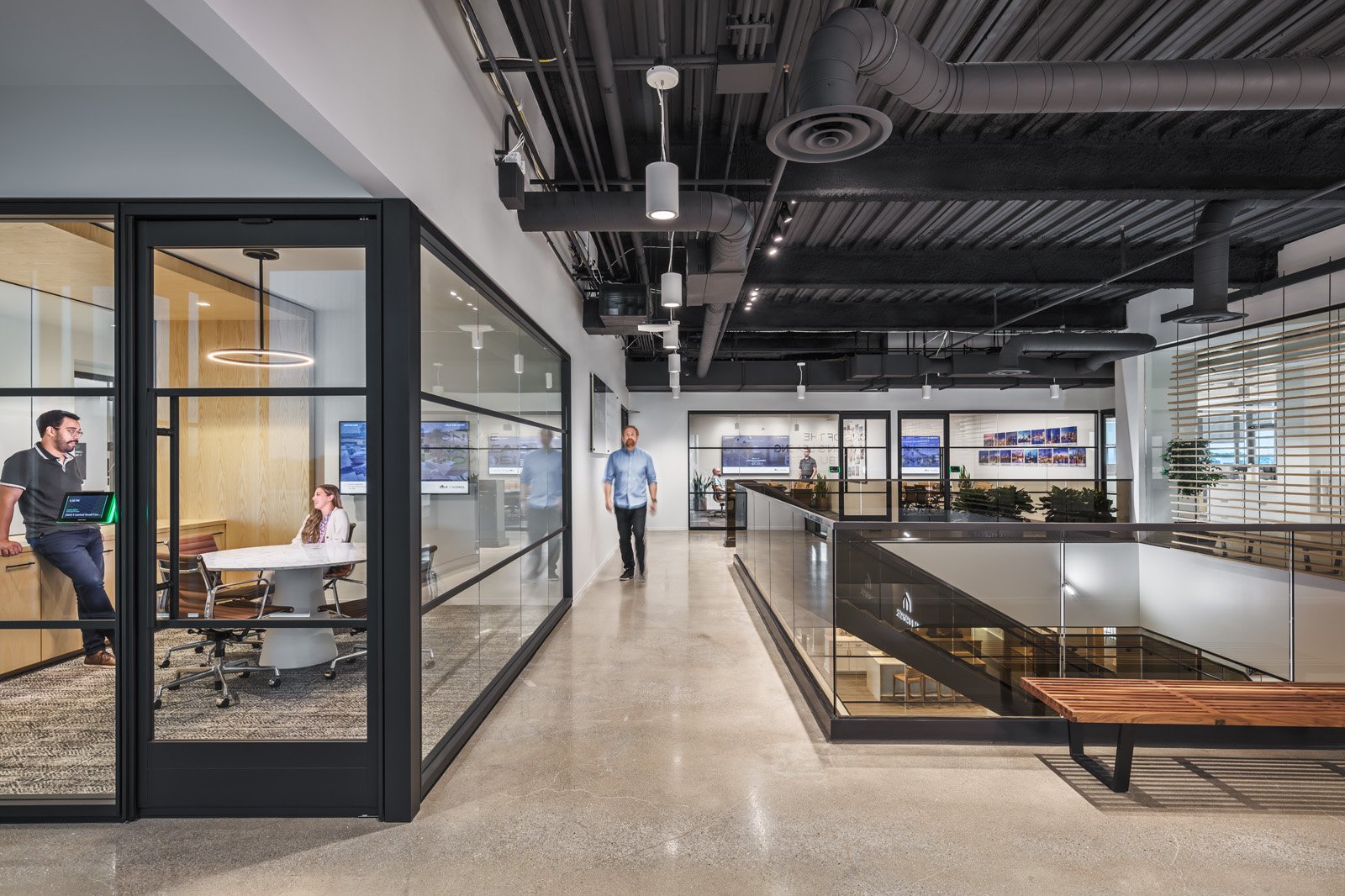 Read the rest of this article, including an exclusive Q&A with M/I Homes CEO Robert Schottenstein, in the latest edition of our award-winning magazine, Great Spaces!