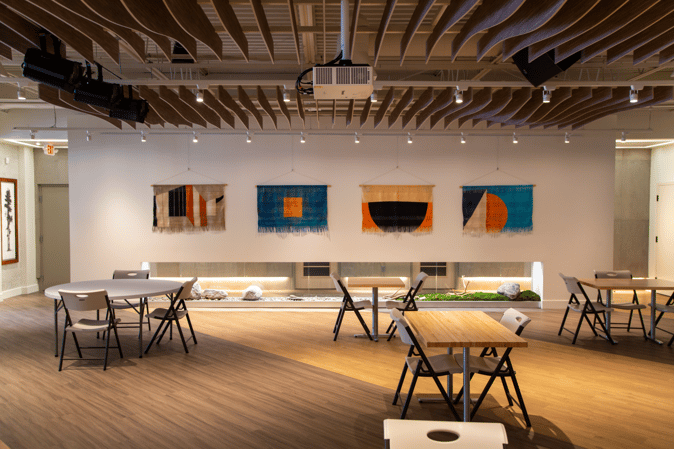 A must-visit spot in Columbus, Ohio is the Japan Marketplace, home to six unique Japanese shops: Akai Hana, Belle's Bread, J•Avenue, Tensuke Express, Tensuke Market, and Sushi Ten. There is an abundance of Japanese cuisine and products available which allows for a great introduction to traditions and a celebration of culture - truly an immersive experience!
Recently, Yokoso Center was added to the complex. Opening to the public early next year, this brand-new multipurpose space is made to be easily rearranged for all types of gatherings and events, opening its doors to exciting opportunities. Speaking presentations, language classes, cooking demonstrations and tea ceremonies, performances, and meetings can be conducted with ease, thanks to the innovative and flexible interior construction from our CoBuild team, working with Compton Construction and Sidecar Creatives to craft this space. Entire walls that can be easily expanded or collapsed create the perfect space for any need in a matter of seconds.
Take a sneak peek into the Japanese-inspired designs throughout the building:
(1/15)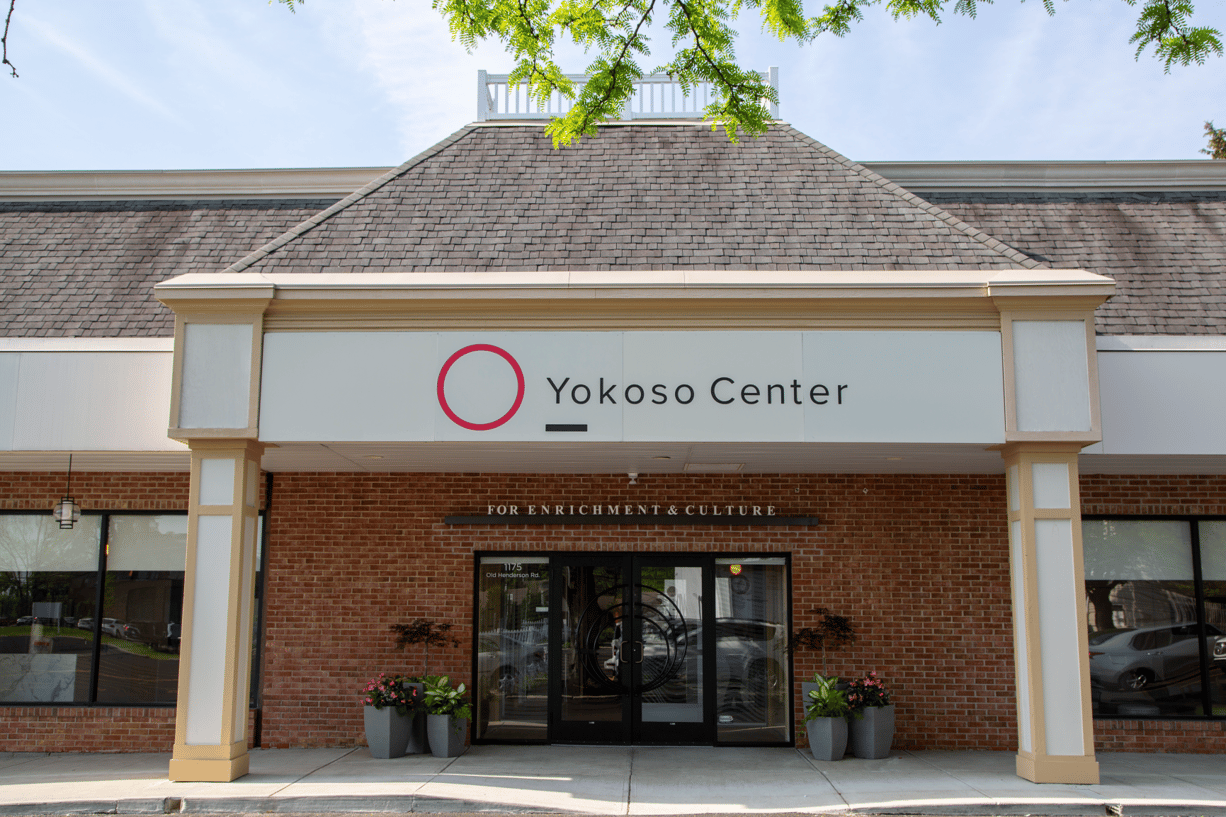 Yokoso Center will be open to help further enrich and share Japanese hospitality and the cultures of the world with the Columbus community!
(2/15)
The custom-designed DIRTT glass doors and walls help create a warm and welcoming feeling as soon as you walk through the front entrance.
(3/15)
As they step into the space, visitors are greeted at the front desk by name on this illuminated entry piece.
(4/15)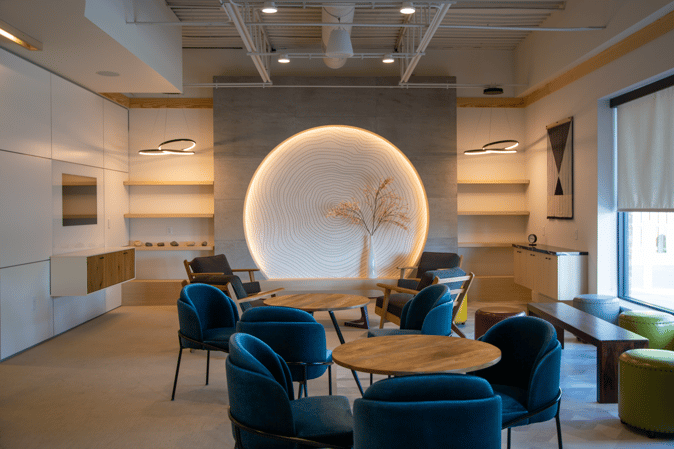 The Tree Lounge is perfect for casual gatherings with a breathtaking view of a centerpiece resembling the rings of a tree, he cherry blossom, commonly known as the national flower of Japan.
(5/15)
The beautiful ceiling baffles in Yokoso Hall are purposefully placed to help increase speech intelligibility and sound clarity to enable higher-quality events.
(6/15)
The beautiful Chef Kitchen space is perfect for culinary demonstrations, group activities, and tastings of delicious cuisine from around the world!
(7/15)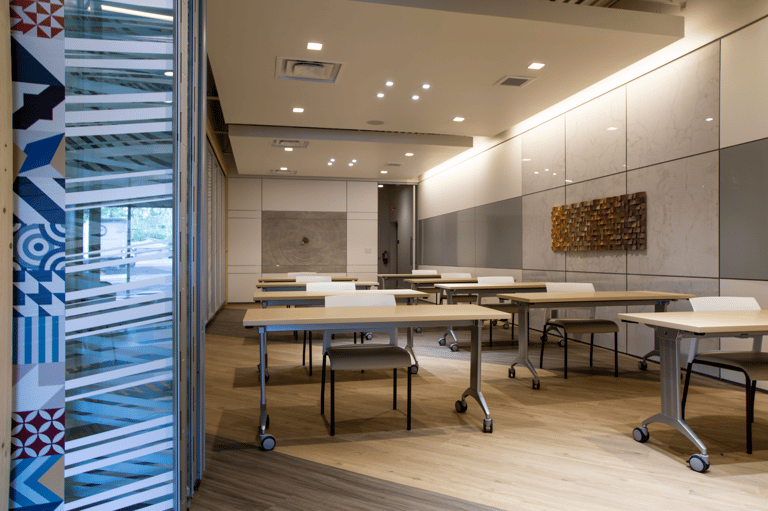 The multipurpose Zen Room is arranged in a classroom-style setting - great for speaking presentations and educational classes. Furniture can easily be moved and rearranged for meetings and other engagements.
(8/15)
This one-of-a-kind customized DIRTT wall panel was carefully carved to resemble a Japanese Rock Garden (aka zen garden).
(9/15)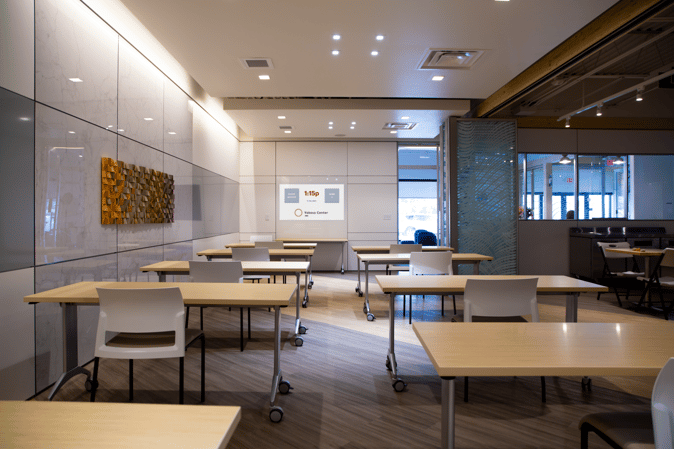 DIRTT's embedded TV and technology enhances the space and adds greater function while blending seamlessly into the construction. Yokoso Center selected panels that could double as dry-erase whiteboard
(10/15)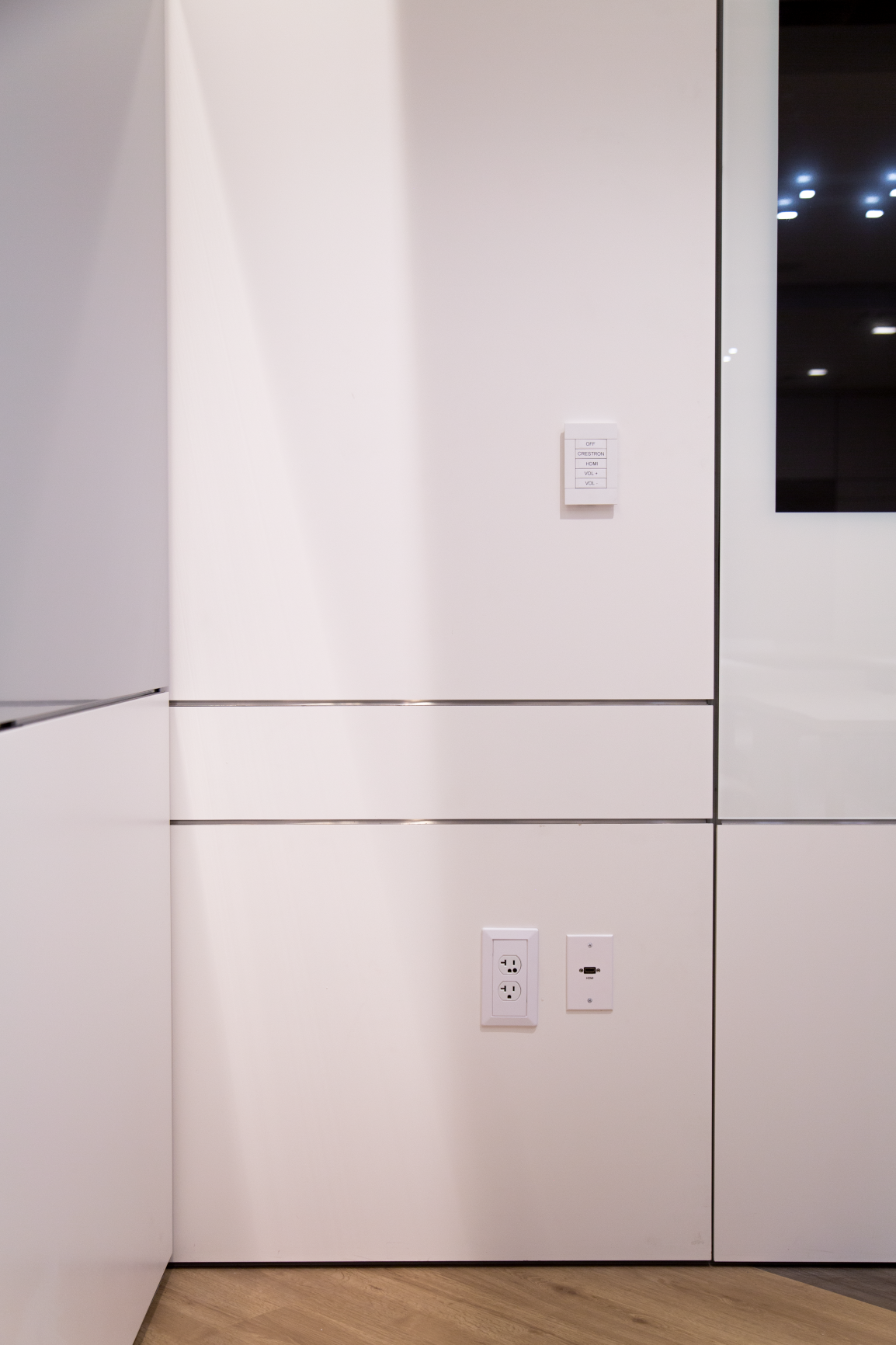 Integrated controls and embedded technology keep the lines clean throughout this space, free of cables and remotes!
(11/15)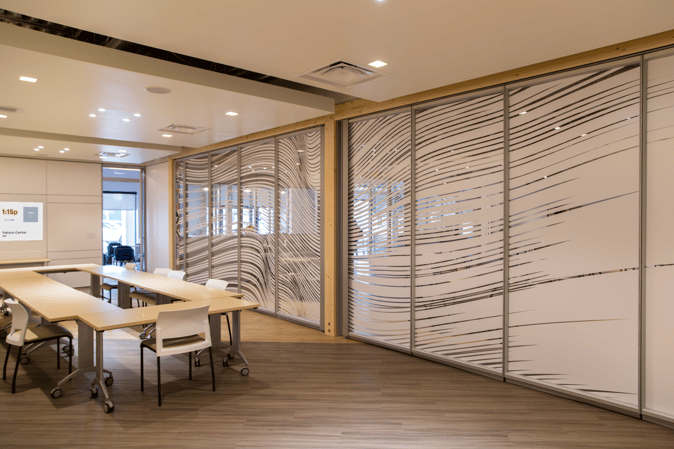 More custom graphics were installed on the DIRTT glass walls, separating the rooms in this configuration. Flat Black Commercial Visuals created the flowing graphics
(12/15)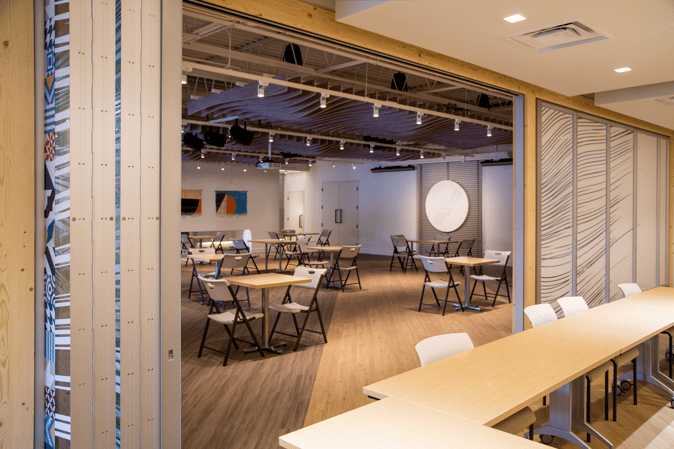 DIRTT's foldable walls can easily be collapsed to allow for a larger, more flexible space.
(13/15)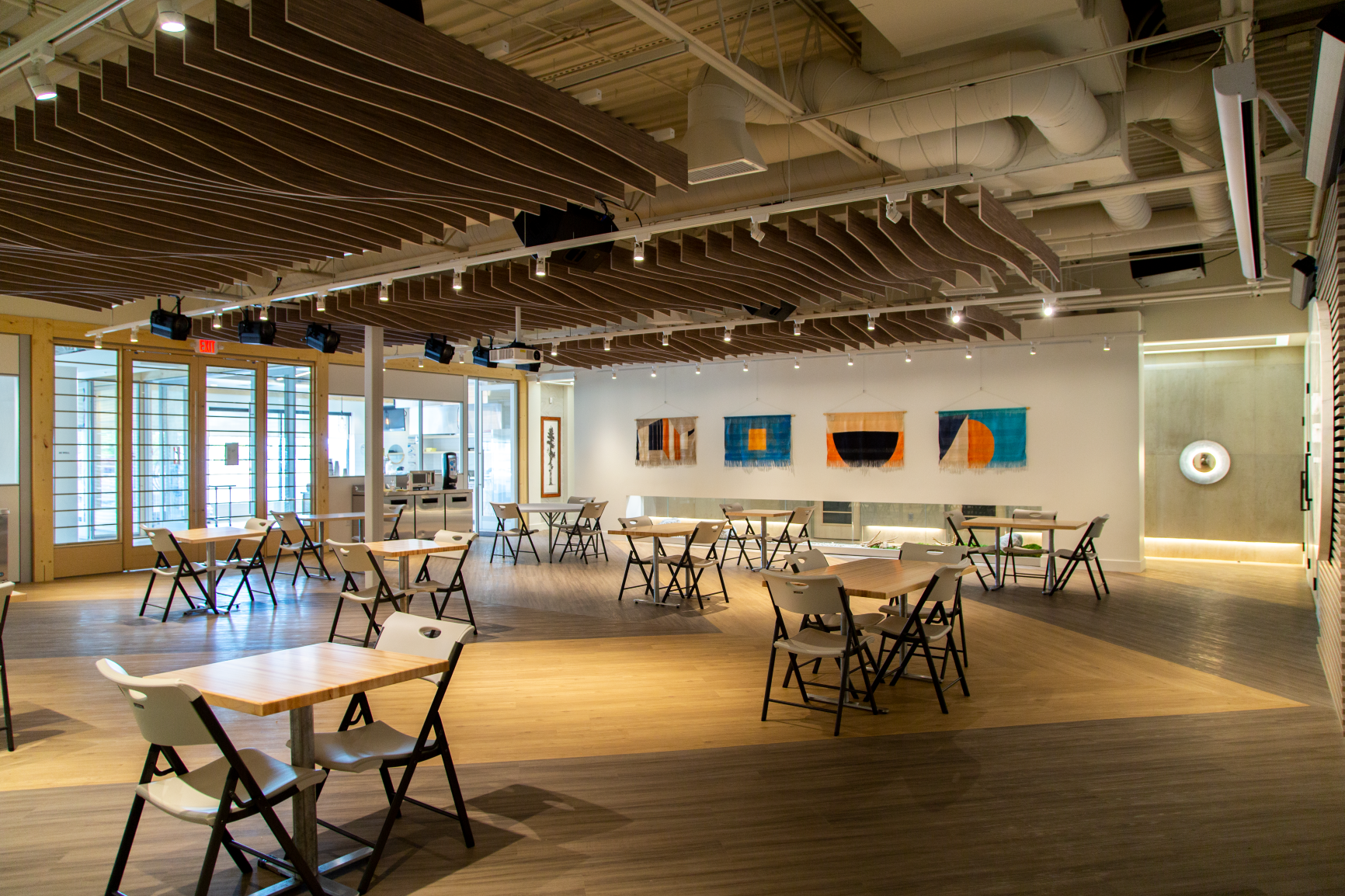 Custom DIRTT Shoji Doors create the perfect entrance to Yokoso Hall, a flexible space for all kinds of events ranging from cultural performances to wedding ceremonies, team gatherings, and everything in between!
(14/15)
DIRTT's glass transaction wall helps the space to feel brighter while adding greater function and ease of access between rooms.
(15/15)
We're extremely excited to have been involved with designing this creative space, and we look forward to the various events that will be hosted at Yokoso Center. Learn more about the Japan Marketplace here!
How can CoBuild help you create an amazing space, or help you reinvent your current space with flexibility and adaptability in mind? Discover CoBuild's full array of capabilities, and check out some other amazing spaces we've created: