Herman Miller's high-performance work chairs empower the body, so people stay comfortable as they work. Natural balanced movement, total spinal support, and a dynamic fit combine to give each chair the DNA it needs to perform. Learn more about these eight chairs you need to know!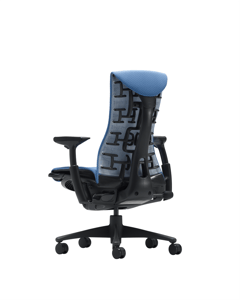 Embody
The Embody chair is so intelligent that sitting in it actually helps you to think. Every part of it was designed to serve a specific, healthful purpose. It gives support to your spine at its lowest point, the sacrum, to help prevent slouching and fatigue. Not to mention, it allows arms and legs to swing freely, increasing airflow into the lungs.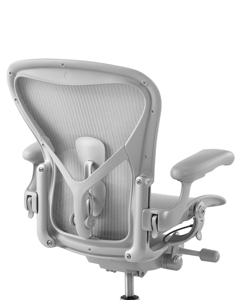 Aeron
With over seven million Aeron chairs sold in 134 countries, it's the world's best-selling chair. It's the evolution of an ergonomic revolution and was recently remastered! It provides natural, balanced motion through a range of posture changes and offers eight latitudinal zones of varying tension in the seat and back.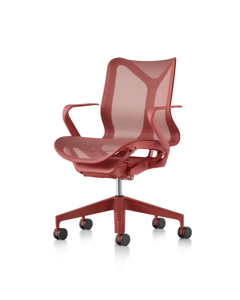 Cosm
One of Herman Miller's newest creations, the Cosm chair might just make you forget you're sitting in a chair at all. It eliminates gaps between the seat and back through continuous contour, instantly responding to your body, movement, and posture to envelope you in uninterrupted comfort.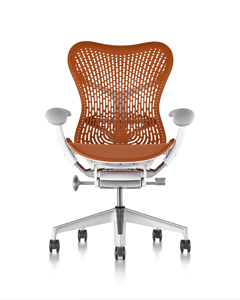 Mirra 2
The Mirra 2 chair makes every molecule count. It advances how you sit by conforming to shape, distributing weight evenly, and keeping heat from building up while you work. Two back options give flexibility without sacrificing one sophisticated design.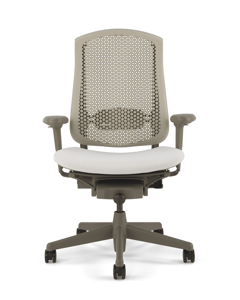 Celle
In the most demanding environments, you need something that will stand up to heavy use. Have a seat in the Celle chair! It's dependable and hardworking, and fits like a glove. The interconnecting loops on the seat back are engineered to form a "flex map" that conforms to your unique shape.
Sayl
The Sayl chair uses fewer parts and less material and is still everything a good chair should be. Smart engineering transforms simple materials to provide seamless long-term comfort at a price point everyone can appreciate. It's as sustainable as it is chic.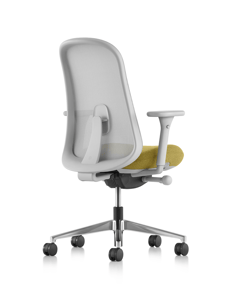 Lino
When comfort met value, the Lino chair was born. Leaning on more than 50 years of Herman Miller's industry-leading research and design, its comfort is scientifically backed. A contoured seat works together with high-performance Duo Suspension to give total spinal support.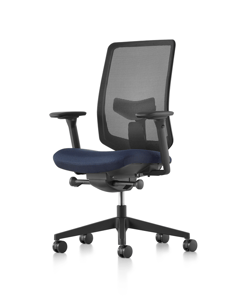 Verus
The Verus chair redefines what an affordable work chair can and should be. It provides a seamless, comfortable experience across body types of all shapes and sizes for both short-term and long-term sitting.
Studies show an ergonomically adjustable chair increases productivity by 18%. By shaping your workplace around people's ergonomic needs, you provide what they need to be healthy, productive, and engaged. That's good for them, and your business! Which chair will you thrive in?