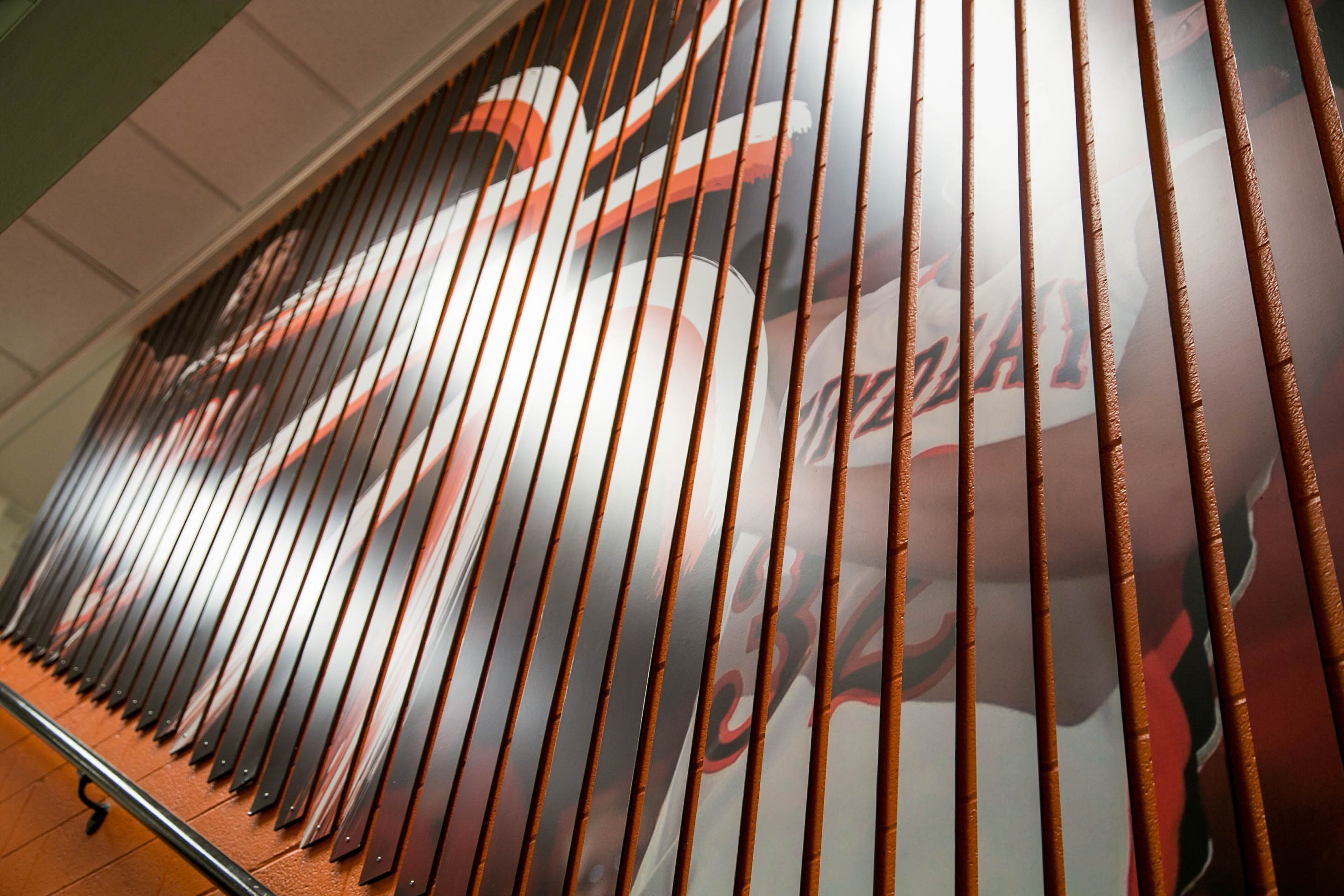 The University of Findlay Athletic Department wanted to create a sense of excitement for fans, current student-athletes, and future athletes, with a memorable, branded experience. The project honored past athletic achievements, while also making room to display current highlights.
We were given a blank canvas to rebrand the Croy Basketball Arena. This branding was a way to supplement the previous work completed in the athletic offices at the University. Our branding team was asked by the Athletic Department to help bring the University of Findlay's athletics story to life through color and experiential graphic elements in the facility. Of the many design challenges associated with this project, one was to conceptualize a means to honor past championship teams in a modern style while eliminating the older style of hanging fabric pennant banners from the walls.
In addition, we were tasked with enhancing the athletic offices so they could be used as a visual presentation of the University of Findlay's men's and women's basketball program. The goal of the new design was to elevate awareness of the brand and help coaches in their efforts to recruit potential athletes.
We updated two major points of entry for current and future student-athletes, integrated the Oiler brand into the arena to draw attention to major areas, and highlighted existing historic NCAA athletic achievements throughout the facility. The result is a total brand experience for fans, students, and athletes alike.