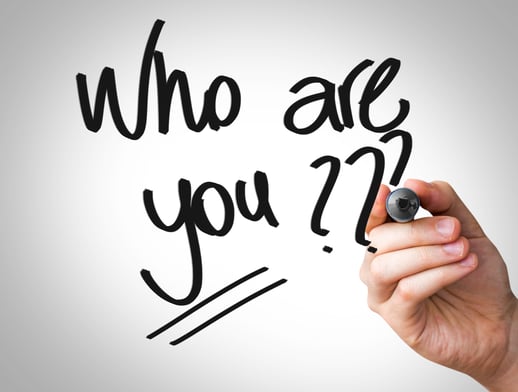 Whether it's your employees or visitors, when people come into contact with your organization, it's important that your brand "speak" in your space. Anyone who walks through your facility should be given an experience.
A question that you're probably asking is, "How do I even start to deliver a good brand experience?"
The answer to that question is complex, because no two organizations are the same.
The nuances that make up your organization are just that- unique to your specific organization. Even though you may work for an international company, your own local site may feel different than that of others. While everyone works toward the same goal no matter where they may be located, it's important that your organization comes to life regardless of geographic location. This is easily accomplished with some thought and planning.
Here are three ways to give your brand a voice in the workplace:
1. Strong Identity: If your organization knows who they are and why they do what you do, it will come through in your branding and it will reflect in the workplace. An organization with a strong identity will work to ensure that their messaging is evident in their facilities from floor to ceiling, sometimes with the help of experiential graphics professionals. If your organization is struggling with its identity, there are some steps you can take to remedy the situation. If you work for a small or large organization, enlisting a cross-functional team to do a SWOT analysis (where you identify your strengths, weaknesses, opportunities, threats) on your existing brand can help you establish a baseline to work from in order build a stronger identity. Your team can use this information to help formulate a plan of action to tackle this issue. Knowing how to improve over time will help give employees a sense of identity as well. If you're responsible for your corporate branding, enlisting a team of professionals can also help you strategize key areas of focus to help your brand grow stronger over time as well.
2. Strategic Brand Placement: If your organization lacks existing brand elements within your facility, incorporating them in strategic areas can help reinforce your corporate messaging and give employees, as well as visitors, a sense of place. From flooring and paint color choices to signage on the wall, there are many subtle (and not-so-subtle) ways that you can reinforce a brand's message while also creating an experience for anyone who comes into contact with it. This is where the art of storytelling comes into play; if you can define your story and reinforce it over and over, a conscious brand identity starts to form for those engaged with it. Whether it's an illuminated sign in the lobby or a patterned carpet design in the corridor, the right accents can help tell a story in a meaningful way.
3. Wayfinding: When it comes to some organizations, it can be tricky to help visitors, customers, and new employees navigate your facility. Creative wayfinding, using customized design and materials, can help give people the right experience as they move about within an organization. Everything from entrance signage to restroom placards can be fabricated to help tell a story within your organization.
There are many ways to help bring your brand to life in the workplace: however, it can be difficult to know how to start. Using the tips above, you can begin to plot out how you can give your brand an increased voice in the workplace strategically and efficiently.
Learn how our branding team can help you do so by clicking below.