It was the end of an era...
After seven seasons, a writers' strike, and a whirlwind series finale, the final episode of AMC's Mad Men aired a few months ago but its legacy lives on with Netflix. And not to mention, Jon Hamm finally won an an Emmy this past Sunday for his portrayal of the key character, Don Draper. For those who haven't followed the character-driven show, the plot is simple; Don Draper, a secretive, complex advertising executive living in 1960's New York City leads a double life while representing some of the most valuable brands of the day.
While the show was a trailblazer for television, it led to a mid-century cultural renaissance for a new generation. From Mad Men-themed parties to the reintroduction of the Old Fashioned cocktail to Gen X and Gen Y bargoers, it also inspired bringing classic mid-century furniture pieces back into the home and workplace.
For anyone who has seen any episode of Mad Men, there are iconic furniture pieces featured in any one of the agency conference rooms and offices where Draper works. The design influences from George Nelson to Charles and Ray Eames and many more, are felt in almost every episode. Eames' Time-Life chair makes an appearance in almost every episode, even though the 1960s moves forward in connection to the plot.
Type in "Mad Men office space" into Google, and you'll get over nearly 2 million search returns. There's a reason for it; mid-century modern design has made a comeback and it's here to stay. Mad Men wasn't just a fad; there's a reason why the products featured in a show set over half a century ago still appeal to designers and people to this day. The classic appeal of the styles has stayed consistent despite changing trends in design.
Check out some of the highlights below from seasons past: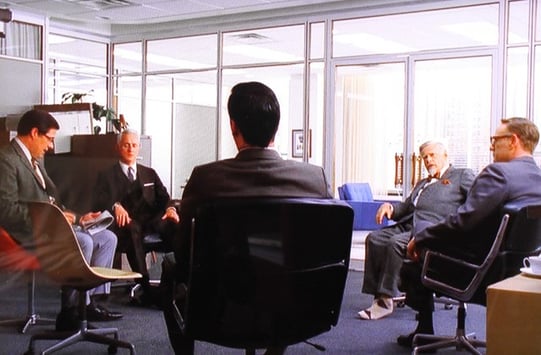 Featured: Herman Miller's Eames Time-Life Chair. Image Courtesy of AMC.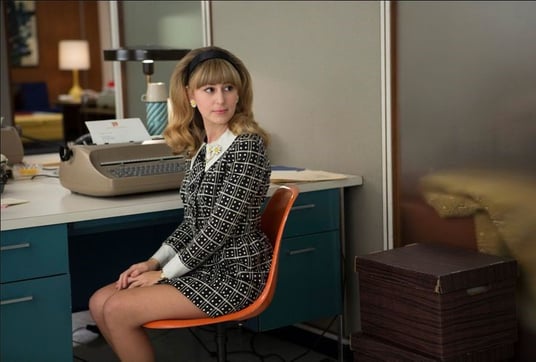 Featured: Herman Miller's Eames Molded Fiberglass Chair with Contact Base. Courtesy of AMC.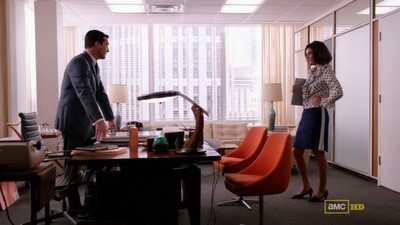 Featured: Herman Miller's Eames Aluminum Group Executive Chair. Courtesy of AMC.
While we will miss AMC's Mad Men, the furniture featured in the show will continue to leave a lasting impression on viewers for years to come.