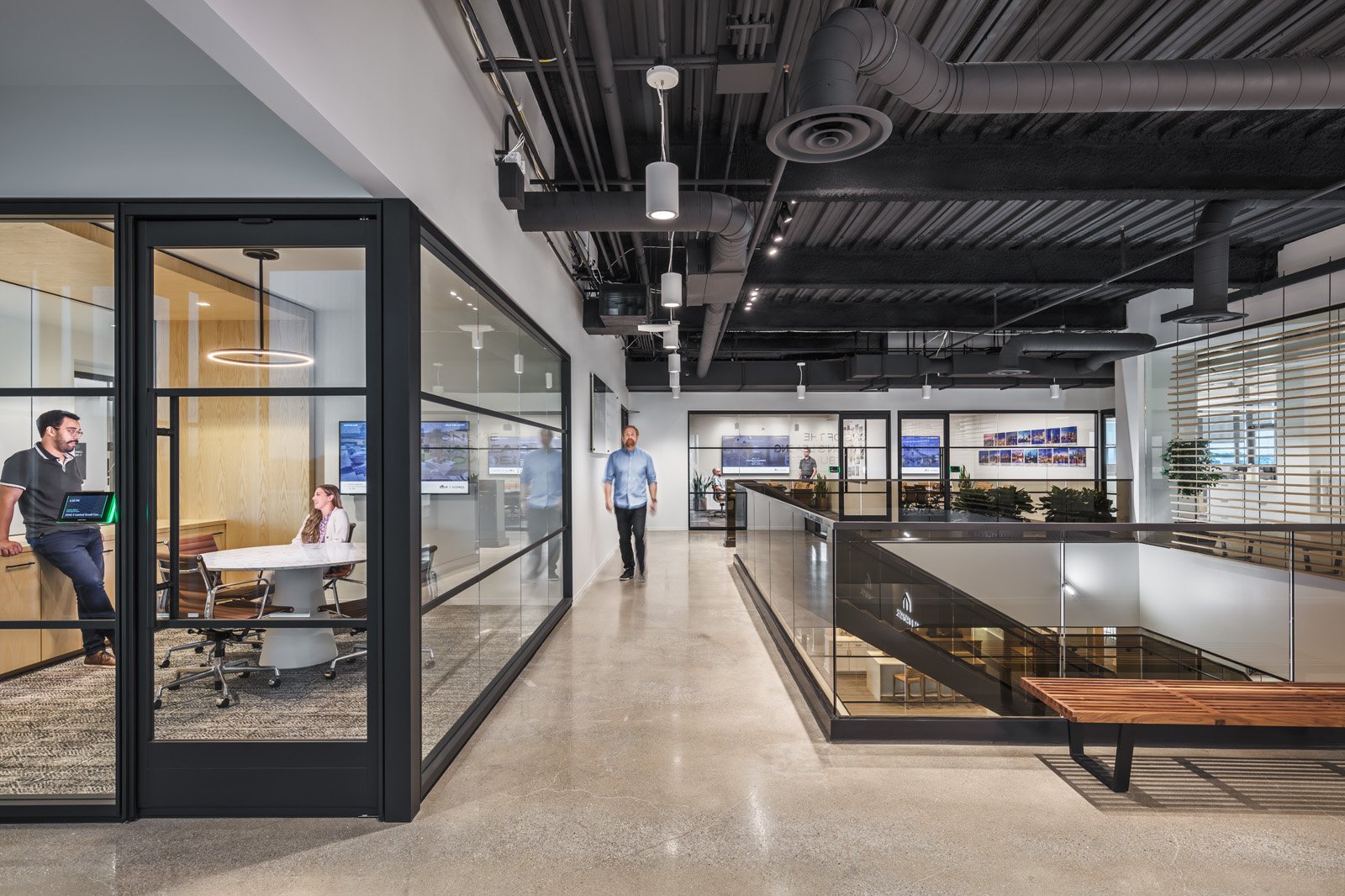 A new term for a not-so-new solution, industrialized construction is all around us. It's in our workspaces, schools, healthcare facilities, government buildings, etc. - all around the world, with demand only getting stronger due in large part to its flexibility, speed to market, and cost stability (and transparency). So... what is it?
Through mechanization and streamlined efficiency, industrialized construction (or "IC") means building smarter, taking a different approach to creating spaces than traditional construction by utilizing prefabrication and technology. It's the modern solution for an aging industry, and by building complete spaces (walls, doors, etc.) with components that are pre-manufactured off-site, spaces are able to be built faster, more economically, with less labor needed to construct. Companies like DIRTT are leading the charge in changing the way we think about construction, and our CoBuild team is proud to serve our communities with the kinds of forward-thinking technologies that have led DIRTT to see great success. Here are 3 major reasons why IC is quickly picking up speed around the world:
Flexibility and Adaptability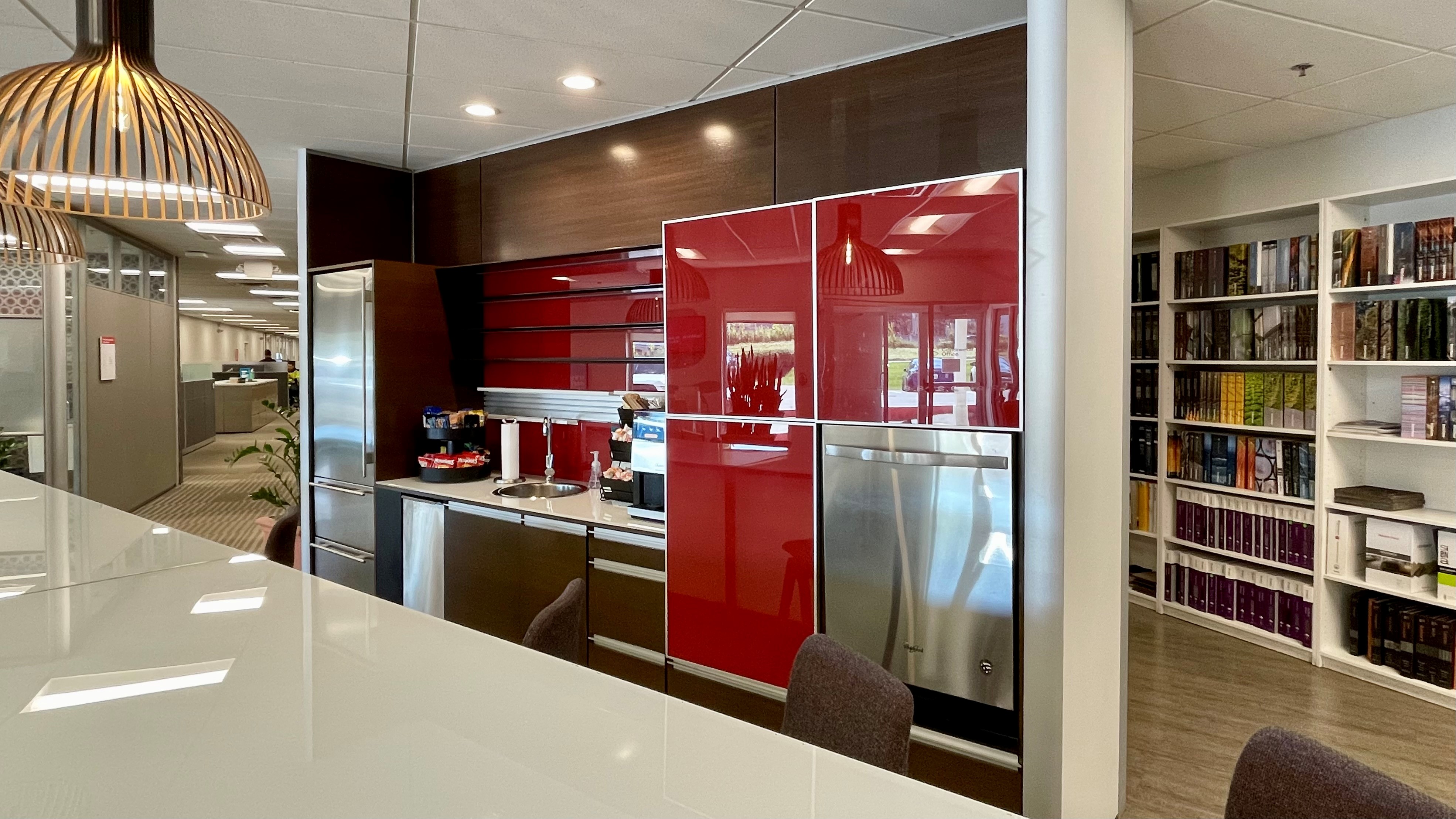 The DIRTT café featured in the lobby of our Main HQ is actually over 10 years old and has been moved several times - even across state lines!
You can literally pick it up and move it. Try doing that with traditional construction! Yes, DIRTT's construction methods mean that it can be changed, moved, built onto, and rearranged as your organization evolves. Especially emerging from the pandemic, many organizations are valuing flexibility higher than ever before, which lends perfectly to the way DIRTT works. Rather than being stuck with traditional construction methods, your walls, doors - complete interior layout - can adjust as your organization grows and changes, significantly faster and easier thanks to a streamlined puzzle-piece-like system of construction.
Speed to Market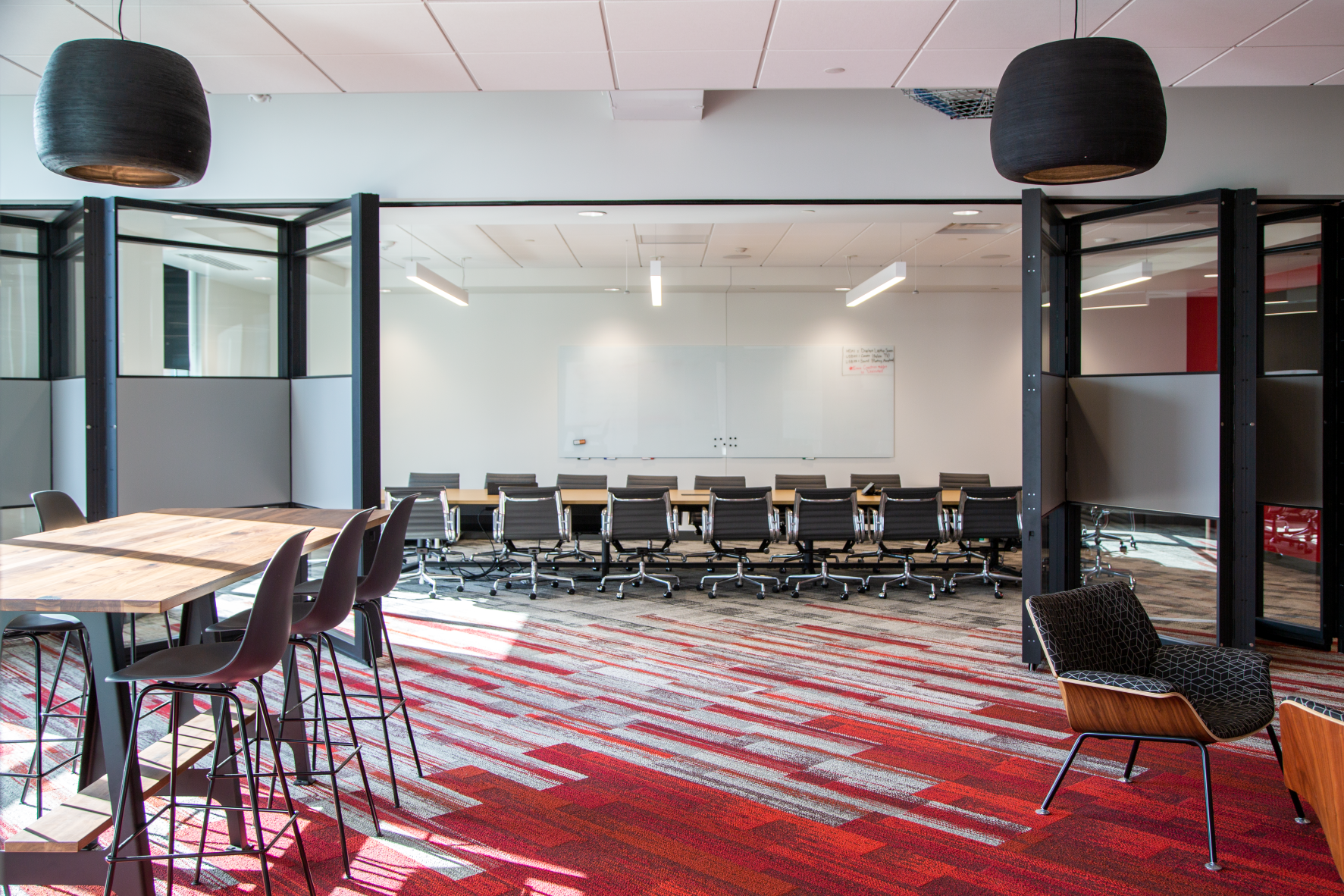 Folding walls (like the above) can be the perfect way to provide flexibility, instantly doing more with a space while keeping a modern aesthetic
Another great benefit to DIRTT's prefabricated nature means spaces can be built in a fraction of the time it would normally take! From start of order to delivery of a complete space can be done in a matter of just 3-4 weeks, a far cry from the months-long process of traditional construction. Plus, once the pre-built pieces arrive to your space, it takes a much smaller team (and in a much shorter time) to put everything together and deliver you your perfect finished space!
Cost Assurance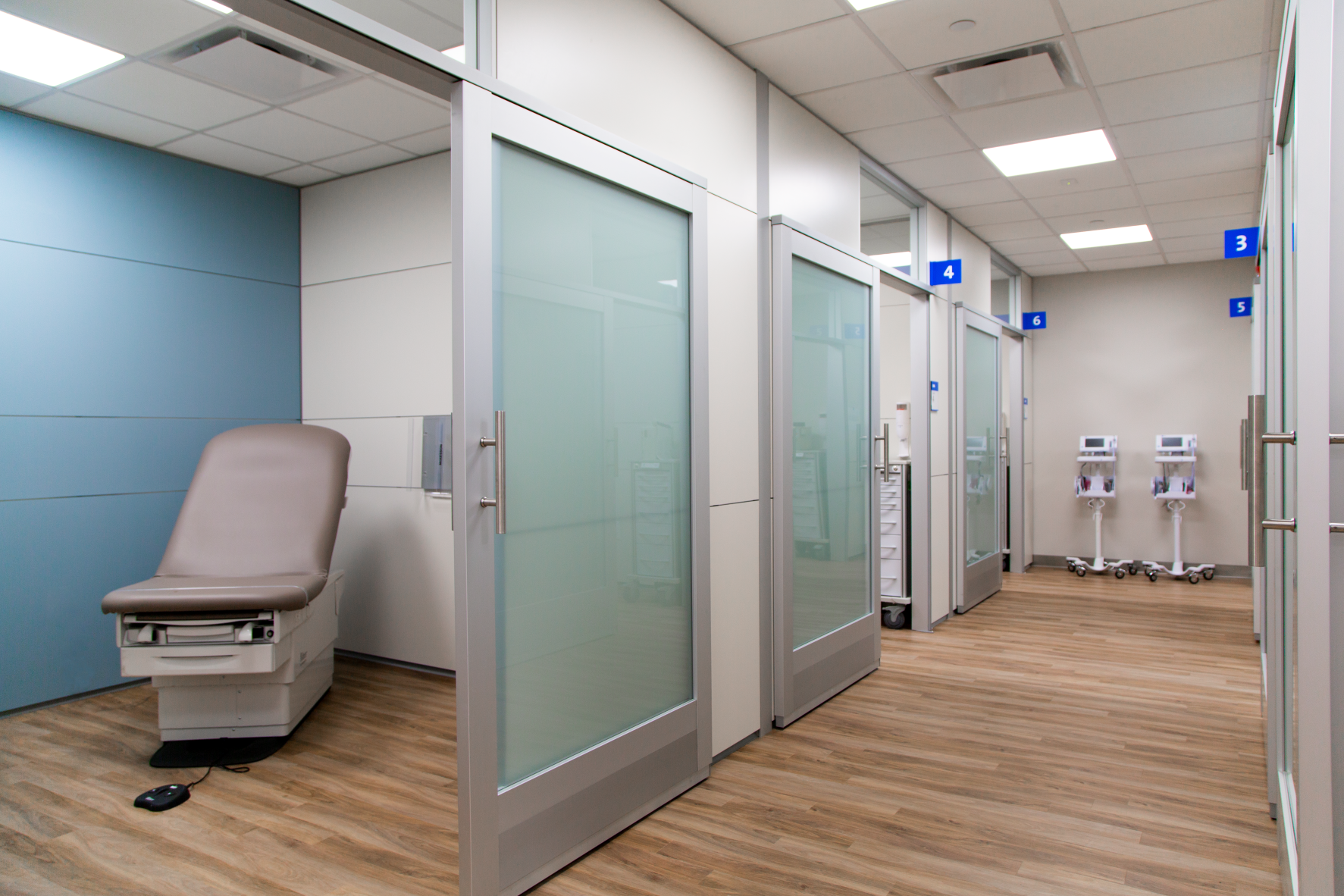 Easier to clean and substantially stronger than traditional wall materials, DIRTT is a no-brainer for healthcare spaces!
Even in unstable times, DIRTT's technology-first mindset has meant that pricing stays transparent and firm. Unlike traditional construction where quotes can change, labor can skyrocket, and timelines get thrown out the window, DIRTT's proprietary ICE® Technology builds your complete 3D space right before your eyes, always showcasing the price of your space as it comes to life. At any time, you can add, remove, or change your build, and you'll see the totals change as you go - and because it's built like a system of parts, those prices don't fluctuate or change as the months go on. With firm pricing and much less labor needed, DIRTT's stability during unprecedented times has made industrialized construction a no-brainer for many!
How is your team now working? If your space isn't as flexible as your work model, it's time to make the changes your team needs. Reach out to us to learn more about industrialized construction, exploring our own locations built with DIRTT to see just how it could transform your space!