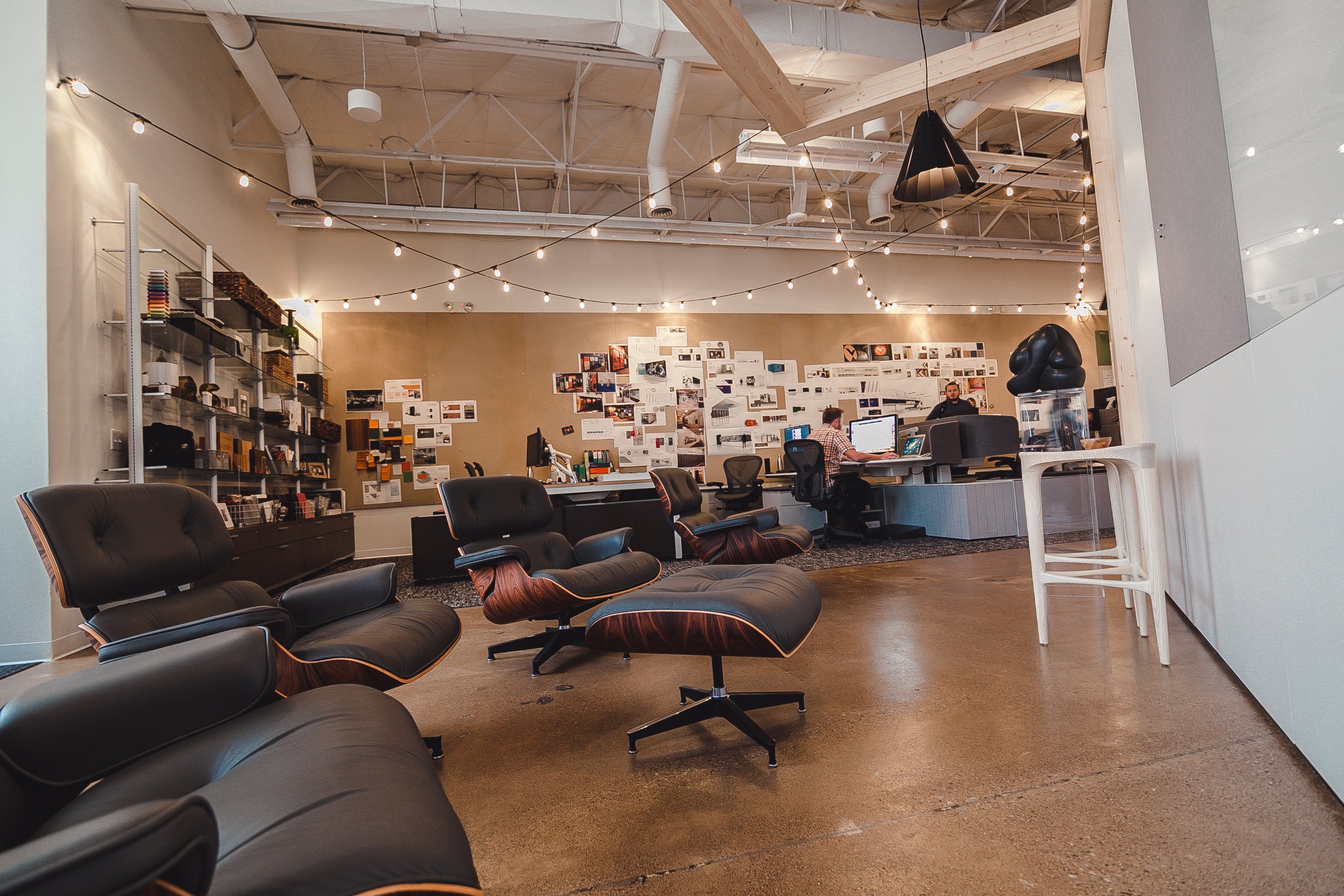 Herman Miller Eames Lounge Chairs & Ottoman as seen in Continental Office's Downtown Columbus Studio
Like many of you, we may have been watching a little too much TV over the last few months, but we quickly noticed a trend in our favorite shows: Herman Miller furniture is all over the screen! Most notably, we saw the notorious Eames Lounge chair time and time again; one of the most coveted pieces from designers Charles and Ray Eames, the Eames Lounge chair has been such a prominent feature of American history that the Library of Congress has preserved and restored historic videos that will help keep the legacy of this and other Eames creations alive for many years to come.
Though this lounge chair first came out in 1956, it's still featured prominently in media today. Take a look at 7 times this incredible chair pops up in TV shows and films you may not have realized (and even one time that doesn't quite count - read on to find out why!):
---
1.) Shark Tank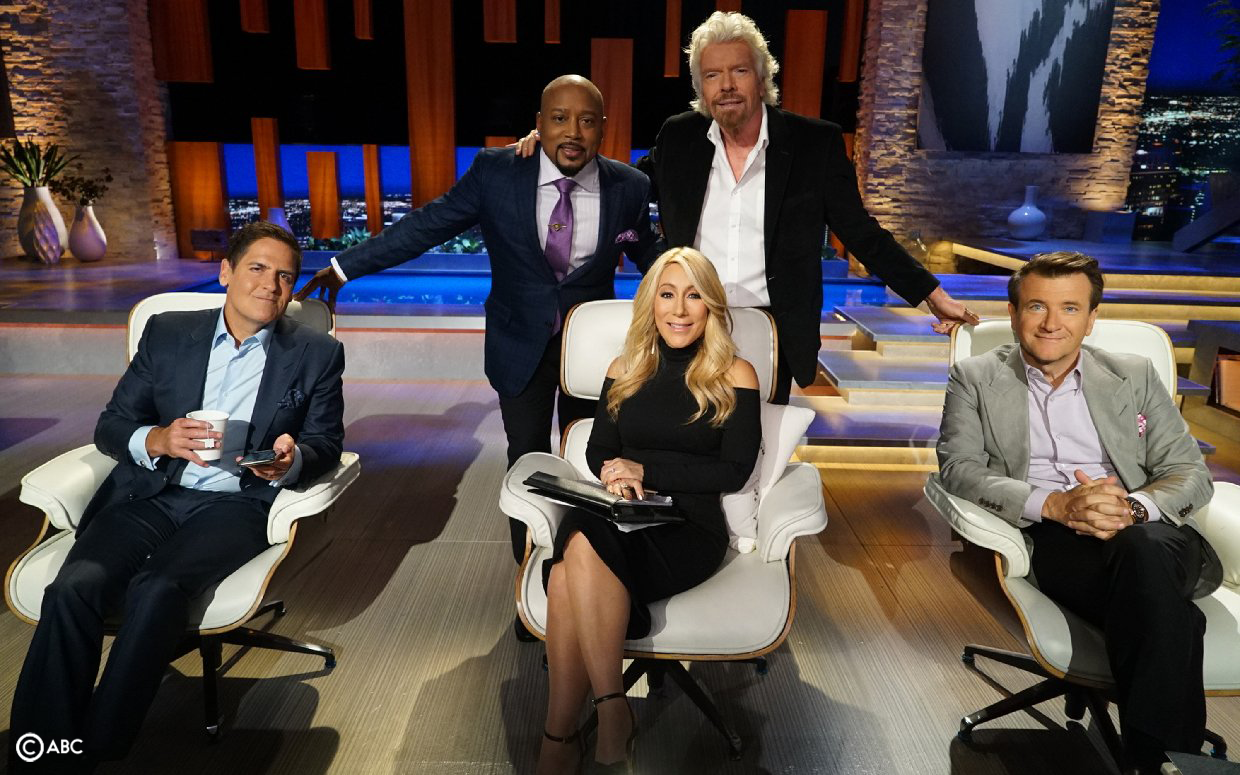 First appearing in 2009 with the start of the show, the Eames Lounge chair has been prominently featured in each episode, as the Sharks take their seats and prepare to hear proposals and pitches. One thing that makes this particular show unique is the color combination: beautiful pearl leather with white ash wood, a deviation from the prevalent black leather and walnut wood seen more frequently in other shows. A great choice for commanding leaders of enterprise who appreciate comfort, refinement, and can spot a good business idea!


2.) Archer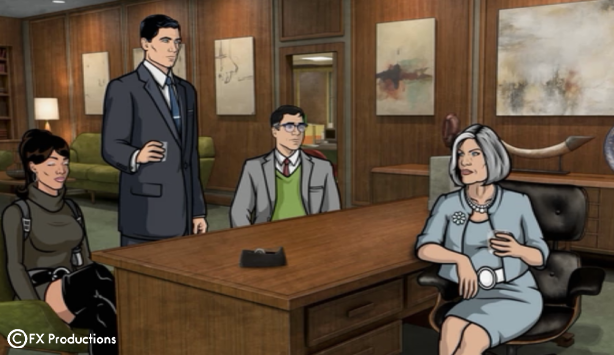 Look closely, and you'll see the Eames Lounge chair hiding in plain sight: at Mallory Archer (Jessica Walter)'s desk! This classic black leather chair has been seen with her at the spy organization as early as the first episode of this 1960s-set show. An Eames Lounge can also briefly be spotted in the Miami, FL condo of characters Charles and Rudy in later episodes, in addition to the office of ODIN-leader Len Trexler (Jeffrey Tambor) - (below). Even in an animated show, the tell-tale style of an Eames Lounge (and the artistic attention to detail of this show) makes it an easy find!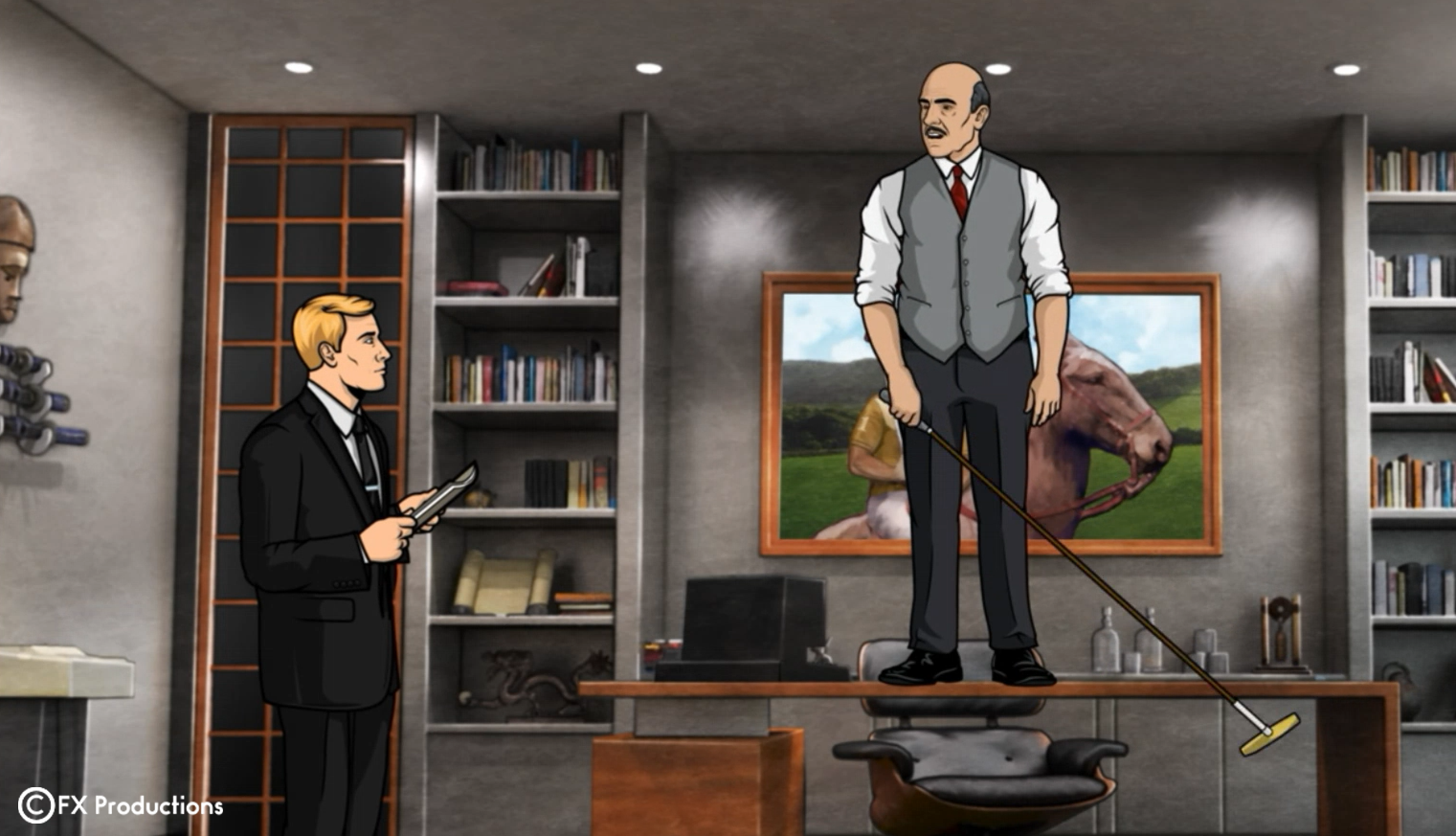 3.) Frasier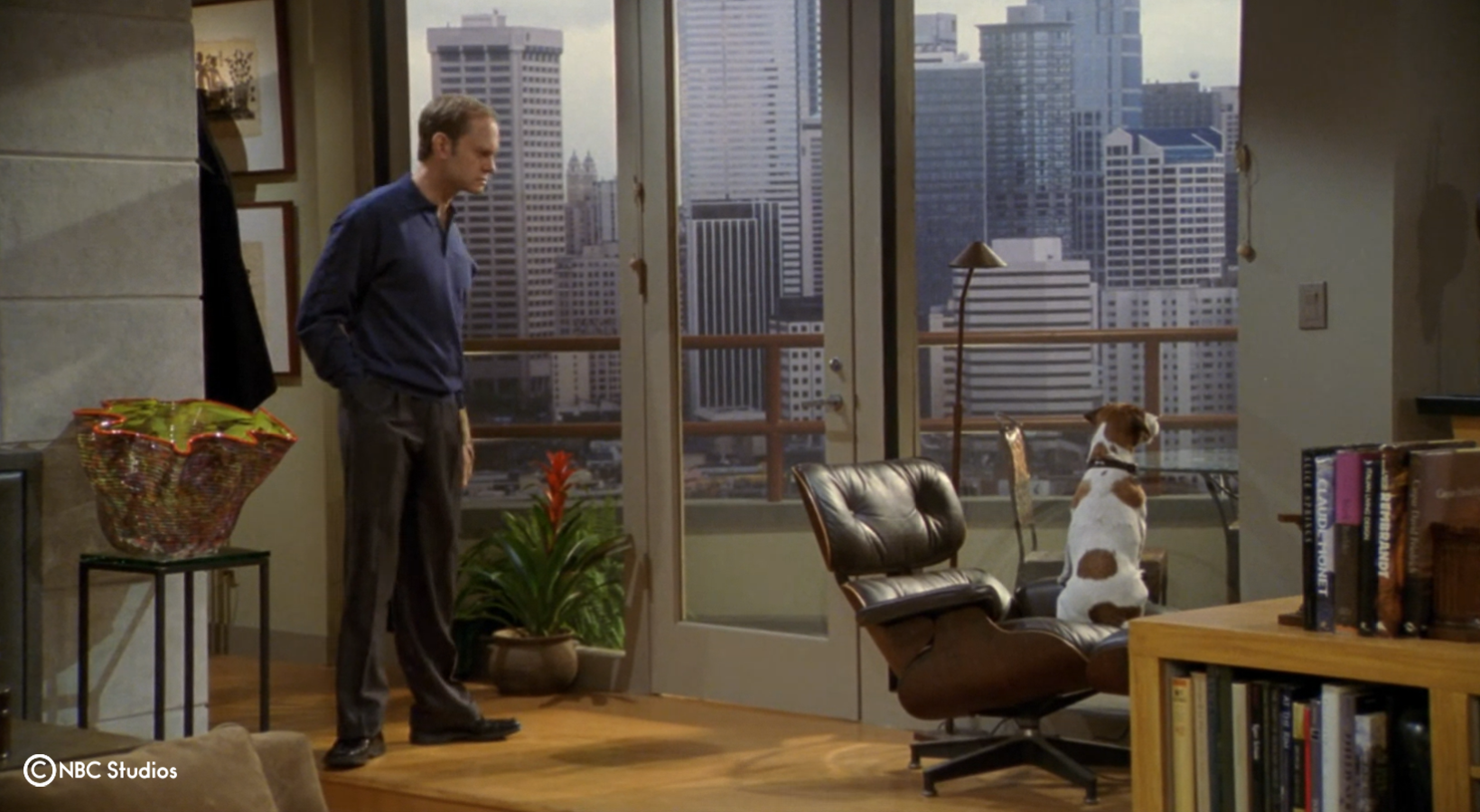 One of Kelsey Grammar's most well-known shows, Frasier prominently featured an Eames Lounge chair in Dr. Frasier Crane's (Kelsey Grammar) living room, visible throughout the show's 11-season run.






4.) Gossip Girl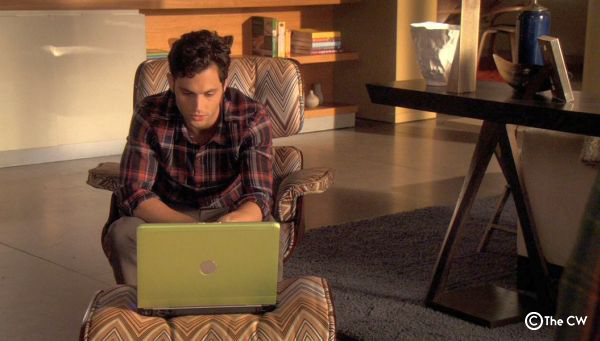 XOXO – this unique Eames Lounge sets itself apart from the others having been reupholstered in a Missoni-style print, where Dan Humphrey (Penn Badgley) finds himself in Lily's home office. Nevertheless, the instantly recognizable shape is a mark of good taste, reflective of the haute-couture lifestyle that shines within its setting.
4½.) YOU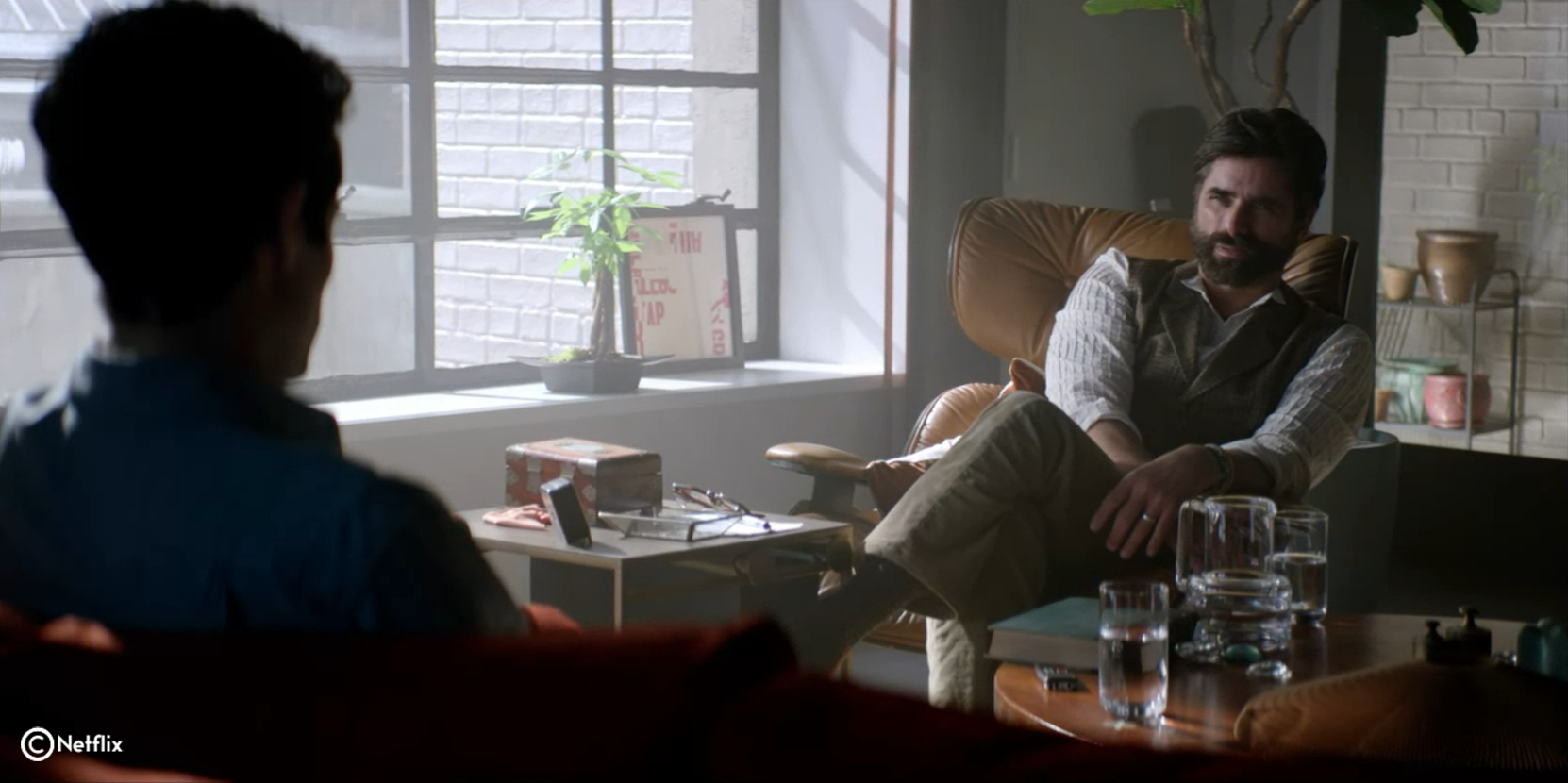 Another show with Penn Badgley, another Eames Lounge chair! However, we can only give this binge-worthy hit honorable mention, and there's a very good reason why: the Eames Lounge chair in the show is actually a copycat reproduction! One of the telltale signs that the chair Dr. Nicky (John Stamos) sits in isn't quite from the Herman Miller factory is the shape of the arms. An authentic Herman Miller Eames Lounge chair will feature curved, plush arms that meet the seat of the chair. These thin, tightly-wrapped pedestal arms earn an A for effort, but they just can't earn a proper spot on our list.


5.) Iron Man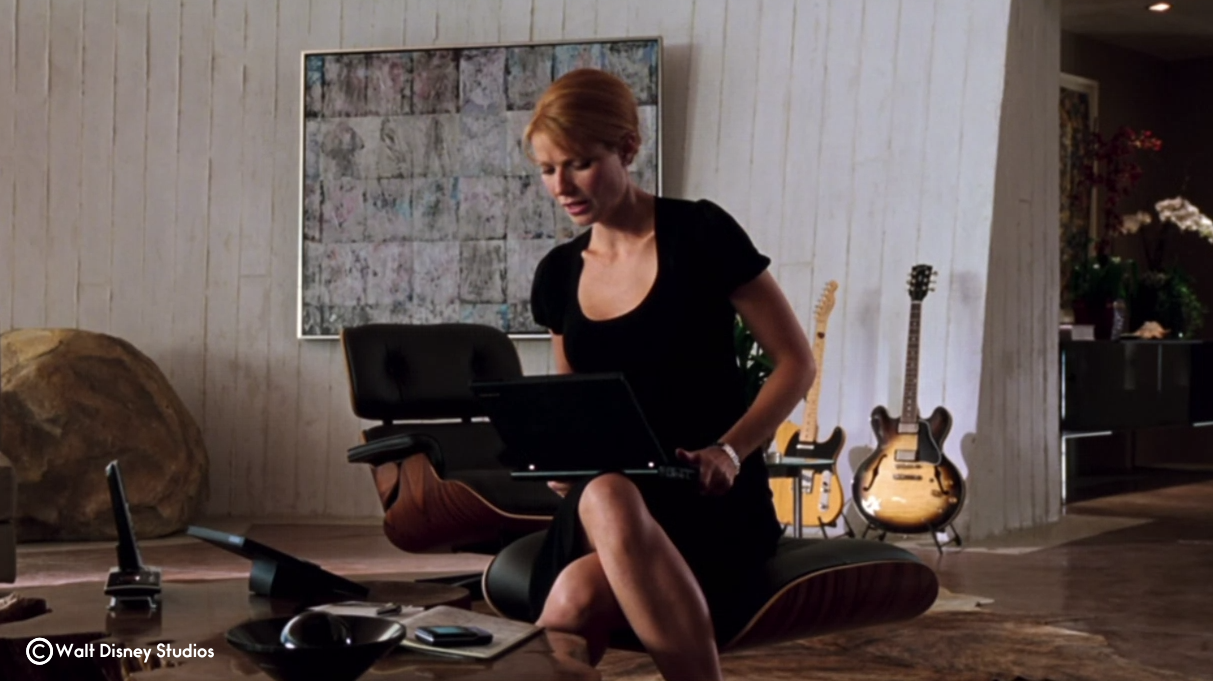 Interestingly, there are two Eames Lounge chairs featured in this 2008 film, but only one is real! On Tony Stark's (Robert Downey Jr.) main level of his cliff-side California home, a classic Eames Lounge chair in black leather with walnut wood can be spotted quickly, though Stark's garage below leads us to a reproduction with the same arms as the chair in YOU, seen below: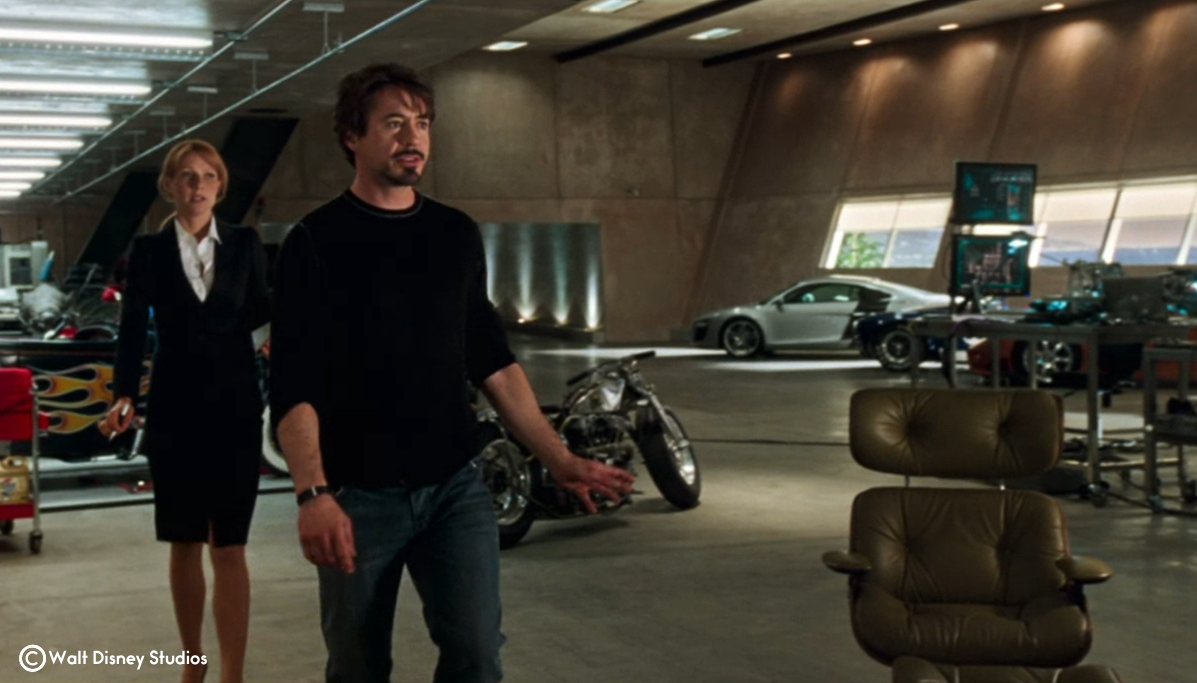 6.) Lincoln Lawyer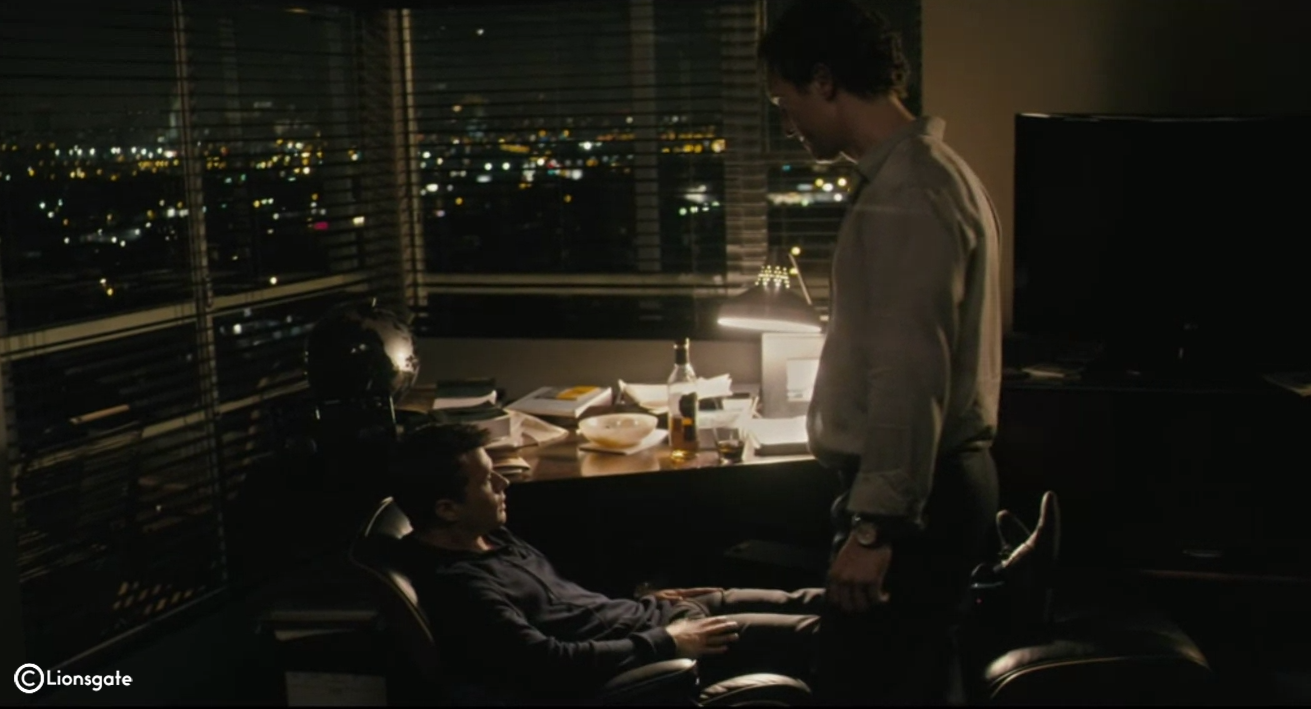 Though only visible in brief glimpses, this 2011 thriller featuring Matthew McConaughey includes a classic Eames Lounge in McConaughey's character Mick Haller's study.
7.)

The Matrix Resurrections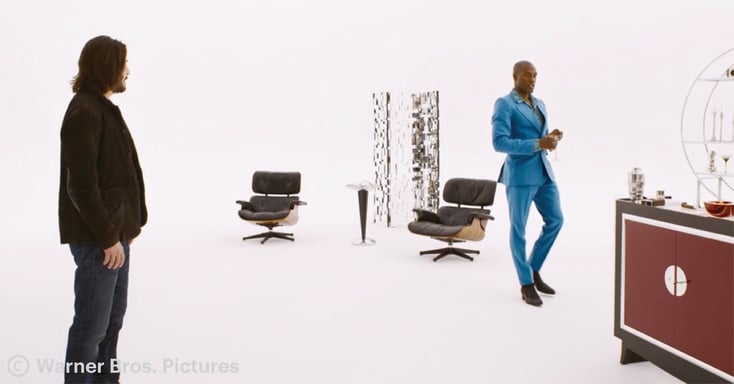 In the most recent installment of the beloved Matrix series, Neo and Morpheus find themselves back in the iconic Matrix middle ground known as the Construct. A white void of limitless possibility, and this time around featuring a clear upgrade in seating arrangements.
Honorable Mention: Mad Men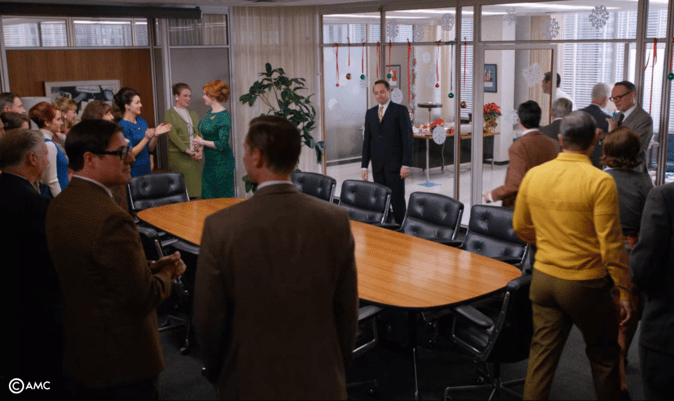 Though the award-winning Mad Men doesn't feature an Eames Lounge chair, we had to make special mention of its unparalleled attention to detail and inclusion of other Eames classics. The Eames Executive Chair (or Lobby Chair, above) is shown countless times in the meeting room, with the Eames Aluminum Group Management Chair in tow and featured prominently (below):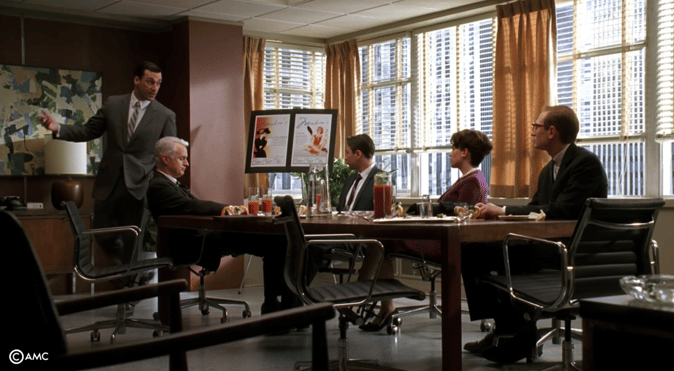 ---
Thinking of making your space even greater with the addition of this iconic and historic piece?
Own your own Herman Miller Eames Lounge Chair - reach out for more info and to see the options in customizing your own!