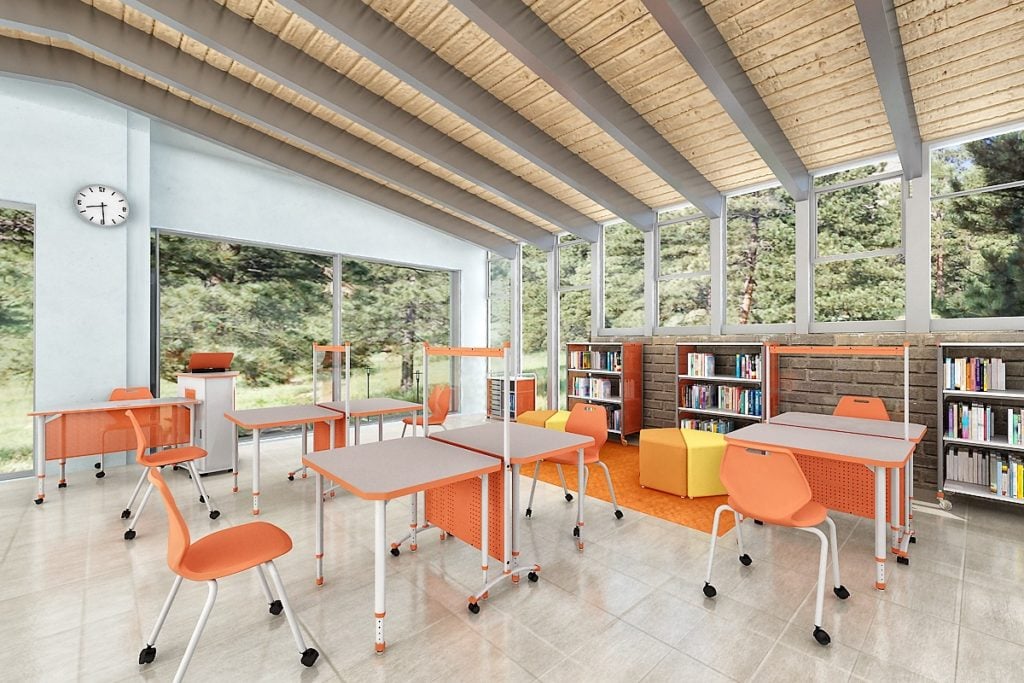 It's the question on every parent's mind: "How will my child stay safe and healthy in a school environment?"
As our children prepare for the school year, we know things will be different. Whether they're fully remote, fully in-school, or a hybrid of both, our learning environments are going to look and feel a little different, but that doesn't mean they have to distract from a child's learning! In these fast-changing times, we're staying attentive to the latest research to design safer classrooms with the right kind of furniture and technology to help keep our kids as safe as they can be. Check out what some of our schools are adopting to make safer spaces:
Furniture: What's Important?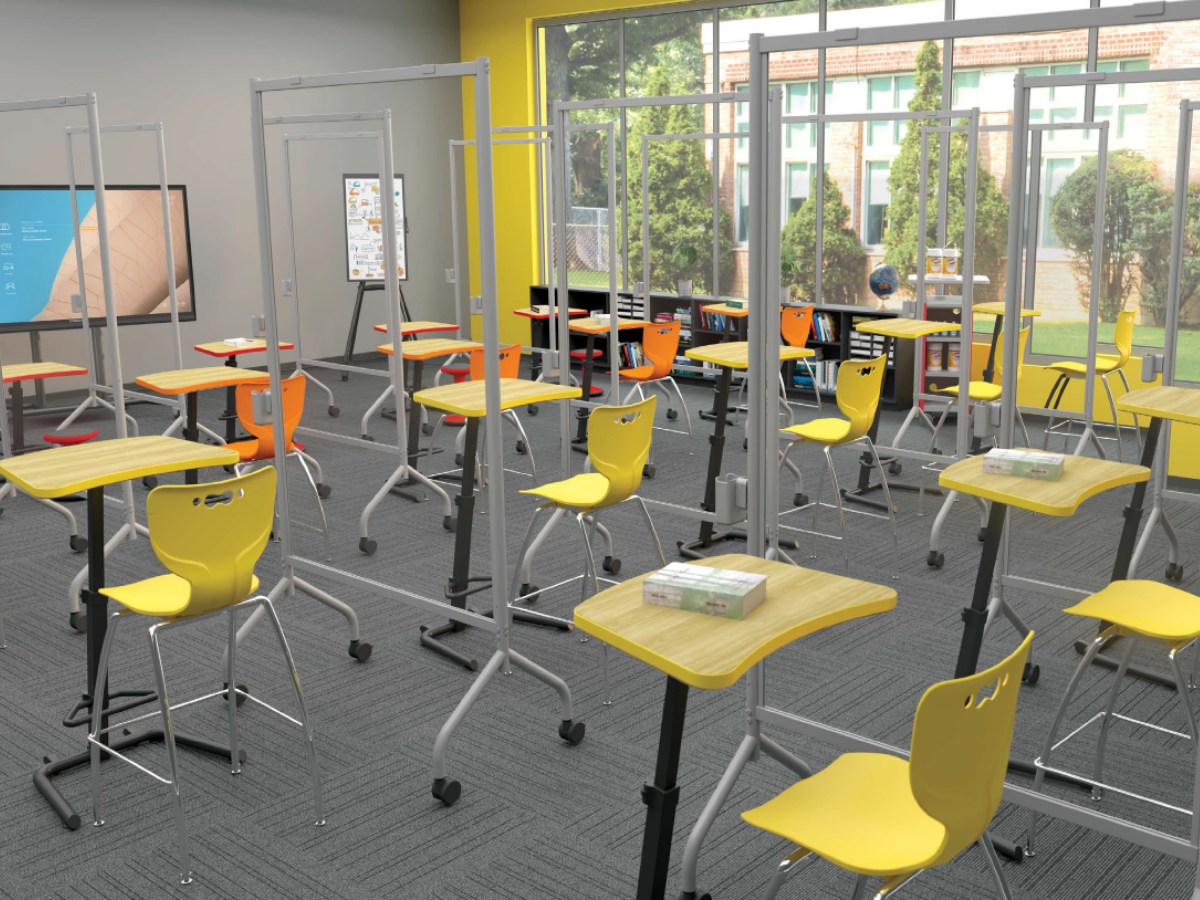 Dividers are helping create safer environments without distraction, and digital solutions are connecting students and teachers, wherever they learn!
Some changes to the classroom are more visible than others, but the bottom line for all: creating safer environments that don't detract and distract from education are of paramount importance. The question then becomes, "how?"
Dividers and partitions are an easy way to create physical separation without distraction. Transparent and easy to clean, these separators promote safety in our learning environments while still allowing students to focus on the tasks at hand! These dividers play an important role in making a safer school environment; regardless of your district's education format this year, keeping the distance and separation we need will be key to getting through this together!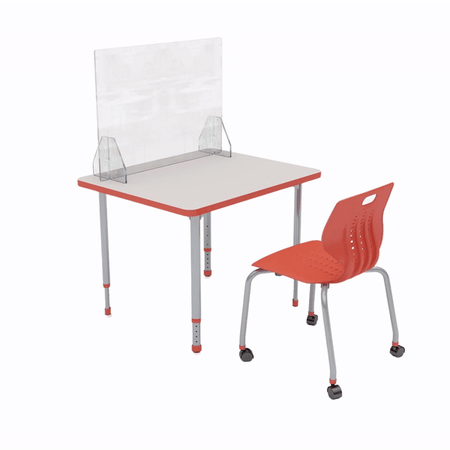 Paragon's CLEAN™ Environments offerings include dividers for any need that can easily be attached to any desk or table. Reach out to get a Free Quote for dividers in your space!
How else are we staying safe? Furniture that's both easy to clean and durable will be your saving grace when returning to the classroom. Scholar Craft's non-porous solid plastic desktops, for example, offer a smooth, seamless surface that can stand up to rigorous, frequent cleanings. If lunchtime looks a little different in your district (perhaps individual in each room, rather than a communal cafeteria), these desks are easy to wipe down, removing everything from sticky messes to dry-erase markers with ease!
Making it easier to completely clean and disinfect furniture will not only keep a safer environment for your students, but having furniture that can withstand constant, regular cleanings and disinfecting services will be a smarter investment now for a safer tomorrow.


Digital Solutions for Distanced Education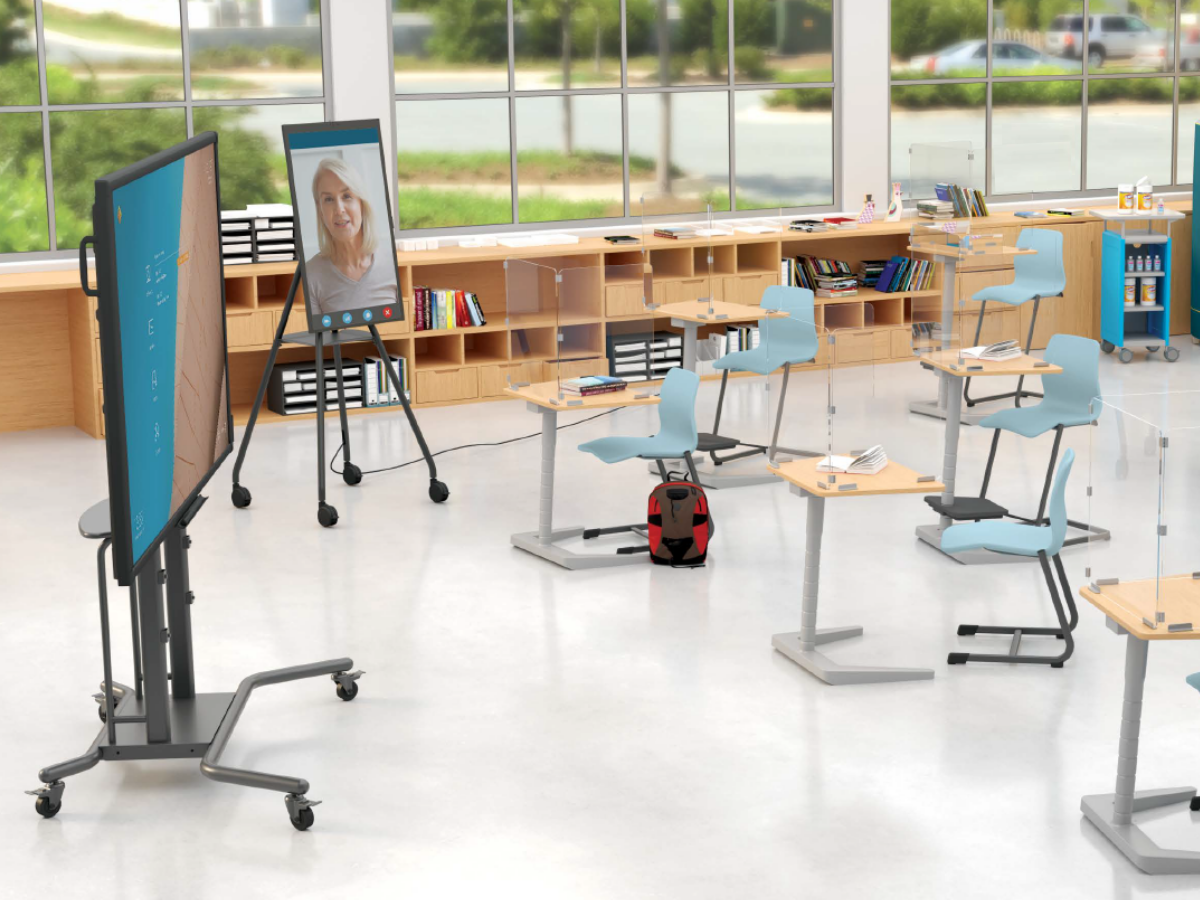 School is back in session, whether teachers are physically present or are taking advantage of digital solutions to stay distanced. Fortunately, with so many great new offerings and tech advancements in this field, it's easier than ever to create the perfect type of learning environment that's safe while still fun and educational!
MooreCo's line of digital solutions are a great way to provide a connected learning experience, no matter what form of distance learning your district has adopted to stay safe. Products like the i3Touch EX interactive display and the i3Sixty Digital Flipchart (seen above - left and right, respectively) provide a large screen for your entire class to easily see, able to integrate with your learning software to create an integrated and connected learning environment.
Though our classrooms look different, providing a safe environment is truly above all else. Continental Office is proud to be a leader in creating safe learning spaces at every education level, with the resources and products your district needs to keep everyone healthy!
How can we help make your classroom a healthy, safe learning environment?
Reach out to see just how we're making the return to school smoother and easier than ever with the right furniture and technology to keep you going!