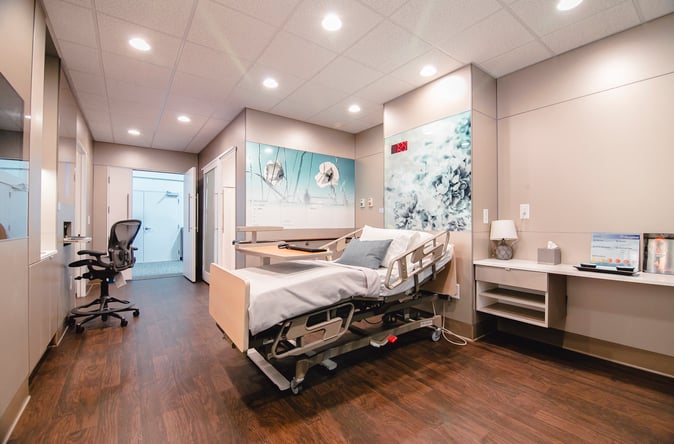 For over a decade, Continental Office has been not just creating great spaces, but maintaining them, too! From deep, thorough product cleanings (like your carpeting, cubicle panels, chairs, and more) to routine wipe-down cleanings, we know how to keep your spaces sparkling and your teams working their best.
In light of COVID-19, we're taking a moment to highlight one part of our disinfectant product that holds a lot of weight, especially now: "hospital-grade." What does that mean for your space, and why would you want to disinfect your space with our hospital-grade product? Here's what that means:
Why "Hospital-Grade" Matters:
The disinfecting products that we use are hospital-grade, with no hazardous chemicals or harmful effects to your space or team. These powerful products are actually designed with hospitals in mind, able to kill viruses, bacteria, mold and mildew, and more while still being sensitive enough to keep people safe and spaces fully functional.
They're designed to be even stronger and safer than traditional cleaning products, able to kill a wider spectrum of harmful threats that can be found in far more types of spaces than just hospitals! When our Cleaning Team disinfects a space, they don't just spray and walk away; they use industrial equipment that disinfects the entire space from top to bottom, touching every surface and disinfecting everything within your walls. Powerful yet safe, it can be used on all surfaces including food contact surfaces, marble, carpeting, fabric, and beyond with no rinse required!
Best of all, our disinfectant is also approved by the EPA to kill SARS-CoV-2, the virus that causes COVID-19, making our Cleaning Team the perfect choice for keeping your place clean and your team healthy!
Watch our Cleaning & Disinfecting Video to Learn More: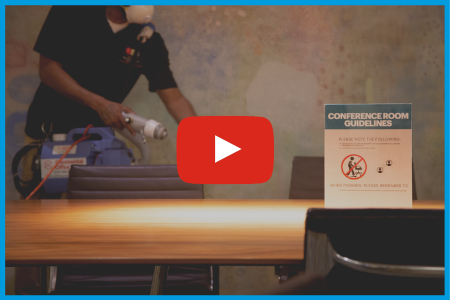 Added Benefits:
In addition to being hospital-grade, our disinfectant is both allergen-free and serves as an excellent odor eliminator. It contains absolutely no masking agents or fragrances, and leaves your place smelling fresh and clean - because it actually is! We use high-end, powerful products because we care about the spaces we maintain and the people who use them, and we know that keeping your team healthy and safe keeps us all healthy and safe.
To schedule your Disinfecting, Full Deep Cleaning, or any of our other space cleaning services, reach out to us for a Free Quote and get the ball rolling today! The key to keeping spaces healthy and clean is routine services, and we're experts at working with you to determine just what your space and your team needs to stay safe.