When it comes to what matters most to us, our associates round out the top of the list! We recently surveyed our 200+ associates across all of our locations to find out what matters most to them during the holiday season, and to see what their plans are for the coming year.
The first question we asked was, "What's your favorite holiday tradition?" We received a wide variety of responses but by far the most common reply among our associates was spending time with loved ones. We also received answers like, "eggnog martinis!" "reading 'The Night Before Christmas' with the kids by the fireplace," and "driving around and looking at neighborhood lights." See below for some more responses we received!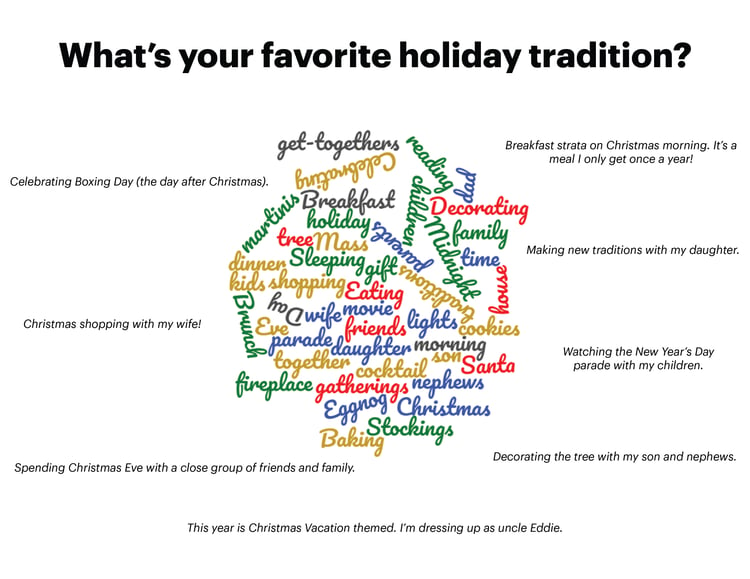 Next we asked about everyone's favorite topic, food! We wanted to know, "What are you most excited to eat on New Year's?" Some crowd favorites included pork and sauerkraut, shrimp cocktail, and desserts! In addition, our associates are also excited about, "black eyed peas," "pigs in a blanket" and "does champagne count?" Check out our other delicious responses below!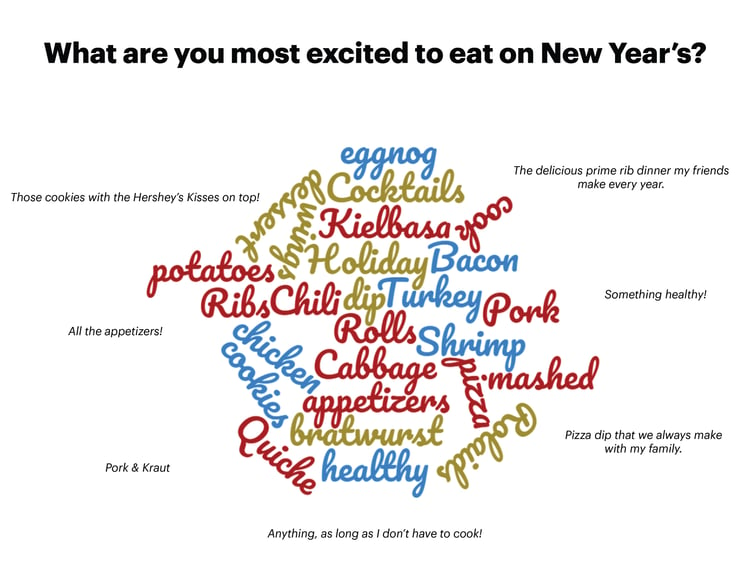 Our third and final question was, "What's your resolution for 2017?" Many surveyed want to get healthier next year and take time to savor the gift of life. We think those are some pretty great goals and we hope to help our associates achieve them! "Take a great vacation," "create more opportunity," and "always be early" also made the cut, along with the following.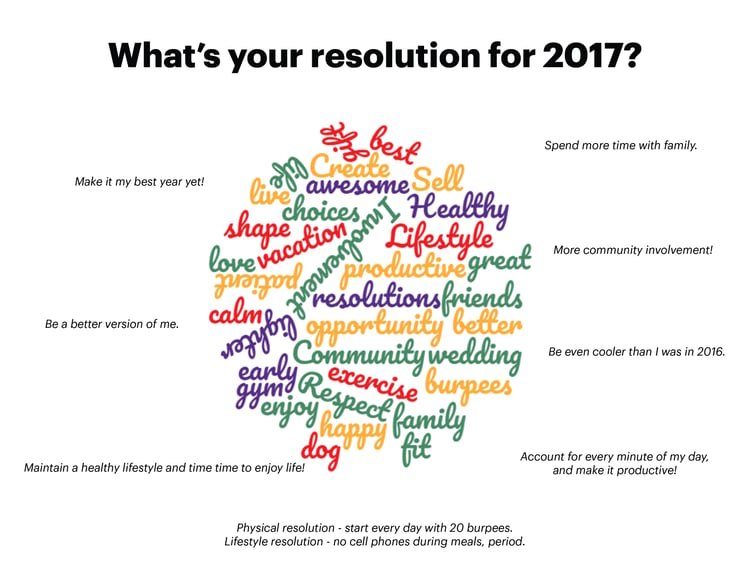 We love our one team and we'd like to wish everyone a Happy New Year and best wishes for 2017!