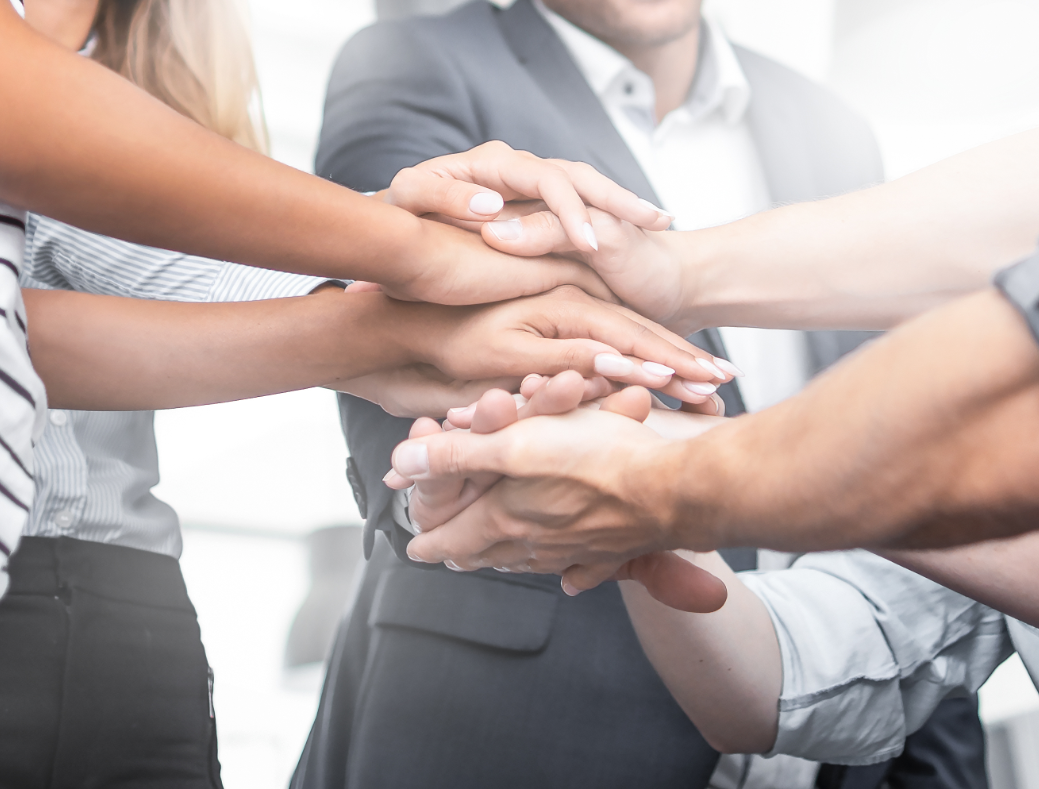 There's no denying it: these trying times have put a serious strain on company cultures. Working from home and self-isolation have created a naturally anti-social environment, and while many organizations are working hard to keep employees connected and engaged, more efforts than ever are necessary to bridge the gaps and try to give our teams the same culture they had previously experienced.
Here are five of our tactics to try and keep our company engaged and our culture consistent, and here's how they're working:
1.) Virtual Lunch & Learns
While physical associate gatherings are eschewed in favor of virtual meetings, we've been fortunate to use great webinar technology to keep our company together. Utilizing videoconferencing programs, we're able to give our teams "Virtual Lunch & Learns," in which we feature hosts on certain topics of interest, promoting both professional and personal wellness. From industry experts to financial advisors and plenty of other great company value-adds, we're bringing professionals in to keep the same sort of engaging advice, expertise, knowledge, and employee experiences in a brand new format.
Additionally, we've been able to promote our manufacturers, like Herman Miller, and keep our teams learning about new products and information. We're finding a great deal of interest and a large audience for these courses, as more of our associates are finding the flexibility within their schedules to more easily make these meetings happen!
2.) Personal Wellness
Care for the employee beyond the professional role they fill is paramount to our mutual success! In times like these, that means finding more ways than ever to hold our associates' creativity, personal interests, and mental health high. We've featured various "personal growth" experts to host events like virtual yoga courses, gardening experts, and more to provide creative outlets for our employees to maintain wellness while we weather these uncharted waters together.
Furthermore, we're thinking of our families that are impacted by this, not just the employees. For example, we've created branded coloring pages and brain puzzles (crosswords, etc.) to give our families a fun activity and distraction from the multitude of screens at home. Finding ways to keep families engaged is something that matters to us, and it's a great way to show your teams just how much you care during difficult times.
3.) Walking Challenge
As many have noticed, self-isolation and the closure of physical workout facilities has created a rather sedentary workforce. To fight this (and to keep our employees well from a holistic perspective), we've launched a Walking Challenge to see who can get the most steps in among our teams – all at a safe distance, of course. Using our partner Pelotonia's "PULLL" app, Continental Office is encouraging our associates to get up and get active. We hold random challenges, such as "how far did you walk this weekend?", all tracked in the app. The PULLL app will track activity, indoors and outdoors, and employees will submit a screenshot of their activity for a chance to win a prize. Once improvements that are currently underway for the PULLL app are complete, all of our employee activity will lead to even more money raised for Pelotonia's cancer research efforts. It's a win-win!
4.) The Collaborator
An important note when trying to keep culture consistent: very likely, not everything

needs to change during these times! Many existing items in your Employee Experience tool belt can still be effective, including monthly publications like our

Collaborator

– a monthly recap of employee events, company news, highlights, and other fun and relevant information. Whether it's housed on your intranet, via a company email or special web page, or however is easiest for your team to receive information, this is a great way to get a message of unity and consistency out to your entire team, keeping them up-to-date with information through an engaging (and entertaining) method!
5.) Happy Hours & Family-Friendly Activities
Even though so much has changed recently, it's comforting to keep up familiar habits and activities with your team. Thanks again to videoconferencing, we've been able to host virtual Happy Hours with our team; while it may not be the same as exploring a new local spot in-person, it's a fantastic way to get your team from all locations together, alcohol optional. Better still, we've seen an increase in attendance not just to happy hours, but to all virtual gatherings, as the lack of driving distances, traffic, certain commitments, etc. have given an opportunity to those who may not have otherwise been able to participate!


Looking back on this experience, the biggest things your employees will remember about their company are how they were treated and the overall culture they experienced. Working hard to keep as much of that culture that you've worked tirelessly to create will pay dividends in the future, as your team continues to work hard knowing that their company cares for them and is thinking of their holistic well-being.
"The associate experience is very important to us and is a large part of our company culture," said Amy Relli, Manager of Marketing & Sales Support. "We are excited to be able to continue offering fun and educational programs during this crisis. I think now more than ever people need to be given ways to stay engaged and feel somewhat normal in a not-so-normal world!"
As you plan your return to work, make sure it's a safe, healthy, and clean plan! For more info on our hospital-grade disinfectant, cleanings, space reconfiguration to allow for 6+ foot distancing between employees, and more, reach out to us for a Free Quote on our Return To Work Services!