Maryhaven has helped people and families dealing with addiction and mental illness find a path to recovery since 1953. With a modest budget, they wanted to bring life to their healing space through branding by creating a donor wall as well as incorporating inspirational images and quotes throughout their space. This not only made it more welcoming and impactful, but created a positive experience for patients.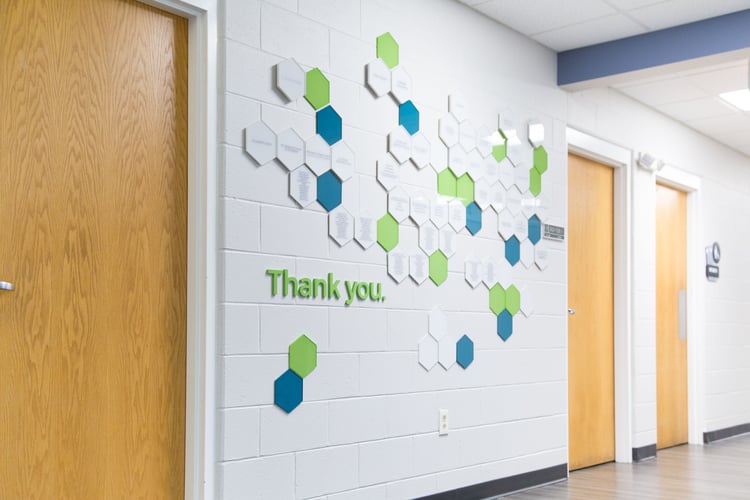 View more project photos here.
Using different depths of acrylic, Maryhaven was able to recognize different levels of donors while bringing dimension to their space. Pops of brand colors tie everything together, and blank donor tiles enable room for growth. Adding natural imagery with messages that depict overcoming a struggle allows people to relate to the space, and edge coloring enhances the wall graphics.