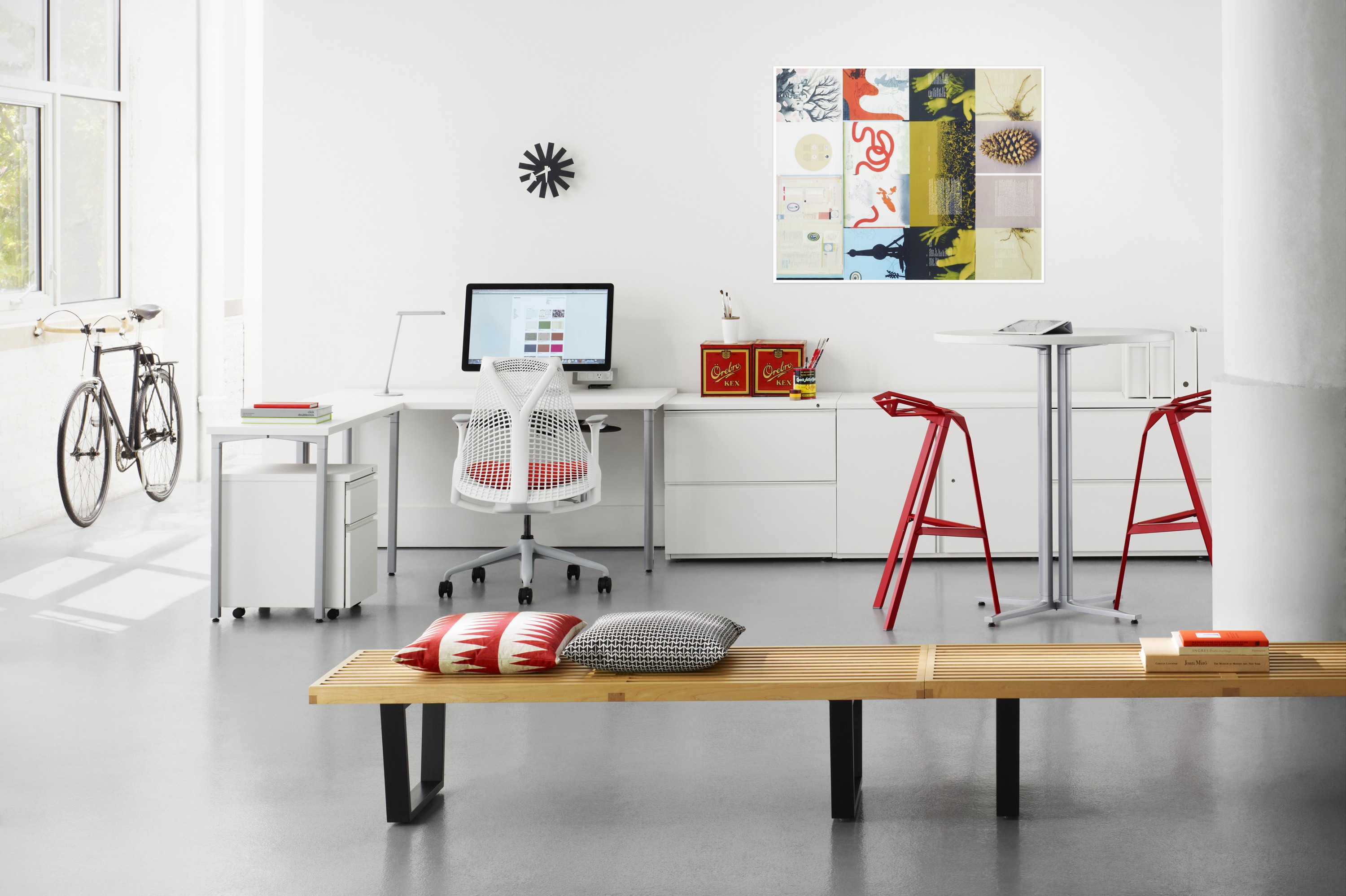 Businesses of all sizes often ask the question, "How can I get the most from my associates?" But the more important question is, "How can I make the most out of my space?" according to Nick Magoto, EVP of Design at Continental Office. The Continental team often works with small and medium businesses (SMBs) to help them devise solutions specific to their size.
"A common misperception many SMBs face is that they can neither afford the turnkey, total-solution services that companies like Continental Office provides nor can they afford high-end, best-in-class furniture, like Herman Miller, to create their workspaces," stated Kyle Johnson, President of Continental Office.
"A key component of being a successful small to medium business owner is understanding your space and your people," remarks Jason Weimer, a Continental Office associate who specifically works with SMBs to help them find the right solutions for their business. "Like every employee, every space has something to offer," Weimer added. Continental specializes in looking at the total workplace environment and making the most of what can be limited space at times for SMBs. "We love being able to bring all possibilities to smaller business, which many times they don't think of as an option. Our job is to present the solution to our clients before they even know they need one," notes Johnson.
"What many companies don't realize is that there are programs specifically designed for SMBs that offer catered and discounted solutions based on their number of employees," adds Michael Dura, SMB Sales Manager for Herman Miller's east region. "Your space represents who you are, and who you want to be. It's critical that companies of all sizes have the support and resources they need to create this space."
Another reason companies like Continental Office and Herman Miller are so passionate about bringing solutions to mid-size companies is storage space. Maximizing your space can be more cost-effective than moving to a larger space. Continental takes all of these things into consideration when consulting a new SMB client. "The thoughtful service and proactive solutions presented by the Continental team really impacted our workspace in a positive manner," says Michael Morgan, CEO of Updox. Located in Dublin, OH, Updox is a small size business that specializes in CRM for independent physician practices so physicians can have a meaningful dialogue with their patients. "Continental's 75 years of experience was evident from our first meeting and we look forward to growing with them as we continue to expand our business over the years."
Malik Malone, Continental Office's Directors of Sales cites Hina Environmental as another example of a SMB client that has realized the value of partnering with a workplace solutions company over the past year. The husband and wife-owned environmental firm began with a specific project in mind, but has since leveraged Continental for space layout, an executive conference room build, and even the creation of a recognition wall to display their many awards.
It's not only companies like Continental Office that can help SMBs. The Architecture and Design community has a significant impact as well. Herman Miller cites a recent case study, in which a small graphic design firm grew from a staff of one to a staff of 5 within its first 5 years. The firm realized that its 1,000 square foot space had become problematic. Realizing that your space and furniture impacts your brand's perception from recruiting and business development to employee satisfaction and retention, the firm retained a design consultant from Herman Miller. With a designer's help, the firm was able to find, renovate, and move into a 100-year old commercial building in downtown Spring Lake, Michigan. They acknowledge that without help from an expert, they would not have had the creative vision to find the space.
"We understand that many small business owners have a DIY mentality – that's how they've gotten to where they are many times, and we applaud this tenacity and willingness to roll up their sleeves," comments Malik Malone. "That said, sometimes bringing in the expertise of outside professionals makes good business sense – especially in areas like this where mistakes can be costly both monetarily and in terms of talent attraction and retention."