A recent global study confirms that successful, forward-thinking organizations and their design partners are planning space to a completely new set of benchmarks.
It's eye opening, but not really that surprising if we stop and think about it. With all of the changes to how, where, when, and why we work today, it makes sense that people are starting to explore a variety of new office design solutions and techniques. Workplaces are evolving faster than ever before. Regardless of industry or geography, it's good to be aware of shifts and people's perception about today's workplace.
For instance, ADP Research Institute recently released the results from their 2016 Evolution of Work study, which took a global look at workplace trends across 13 countries (2,000 respondents). It found several interesting perspectives from today's workforce:

Most perceive workplace changes positively, but there's a fear of automation and smart machines replacing people.

In fact 90% of people believe technology brings deeper human connections across distance and time, but 45% fear it will ultimately replace them.

Openness to change varies by

geography. For instance, in Asia-Pacific, 81% of people are excited about the future and embrace change, but only 59% of Europeans are as optimistic.
People feel more secure about their jobs when they're able to adapt to different roles. Job security once came as a result of tenure. However, 60% of people believe that standard retirement age will cease to exist and they must be able to adapt quickly.
Younger workers are searching for meaning beyond a paycheck. 89% of younger respondents will choose to work on personal interests/things that impact society, and 82% of them expect to be able to define their own work schedule.
It's clear people who make up today's workforce are thinking and working differently. So it makes sense they would want to work in different settings that perform best for the task they're doing. That's why furniture icon Herman Miller started doing research and asking more questions about what people wanted. Ultimately, they realized it was time to put the humanity back in work.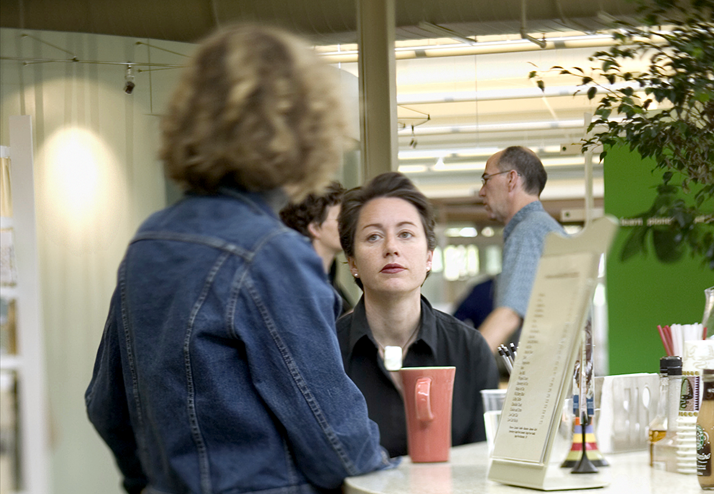 That's how the Living Office was born. It's a human approach to work that makes sure people have the choices they need to do their best work possible. It essentially gets to the meaning of what we do. The Living Office philosophy is that we care less about a paycheck, rather we care about doing something meaningful that allows us to feel good and contribute to our collection vision. Given this, ADP's and Herman Miller's research both strongly support the notion that we need to be designing better and around different benchmarks.
At a macro level, the emerging trends we see in both reports lead to a growing demand for more workplaces that offer greater variety. In fact, Herman Miller has identified six shifts in the way workplaces are being planned for people. For instance, they report we're shifting from standard conference rooms to a variety of group settings and that we're moving from distant breakrooms to central "plazas." Here are 6 new benchmarks you may not have known:
1. Moving from standard, formal conference rooms to a variety of more purposeful group settings
2. Going from oversized conference rooms to precision-fit meeting spaces with less seating
3. Transitioning from assigned seats to shared workpoints
4. Creating privacy-on-demand spaces rather than privacy as a luxury
5. Designing space to make human connections desired rather than required
6. Removing distant breakrooms and creating central plazas where people gather
When put together, these emerging trends in space and perception of work are allowing us to create more purposeful options with a variety of workspaces. The result is supporting people in their unique work practices, giving them a greater sense of purpose, and meeting their organization's goals.
To learn more, download the white paper below.