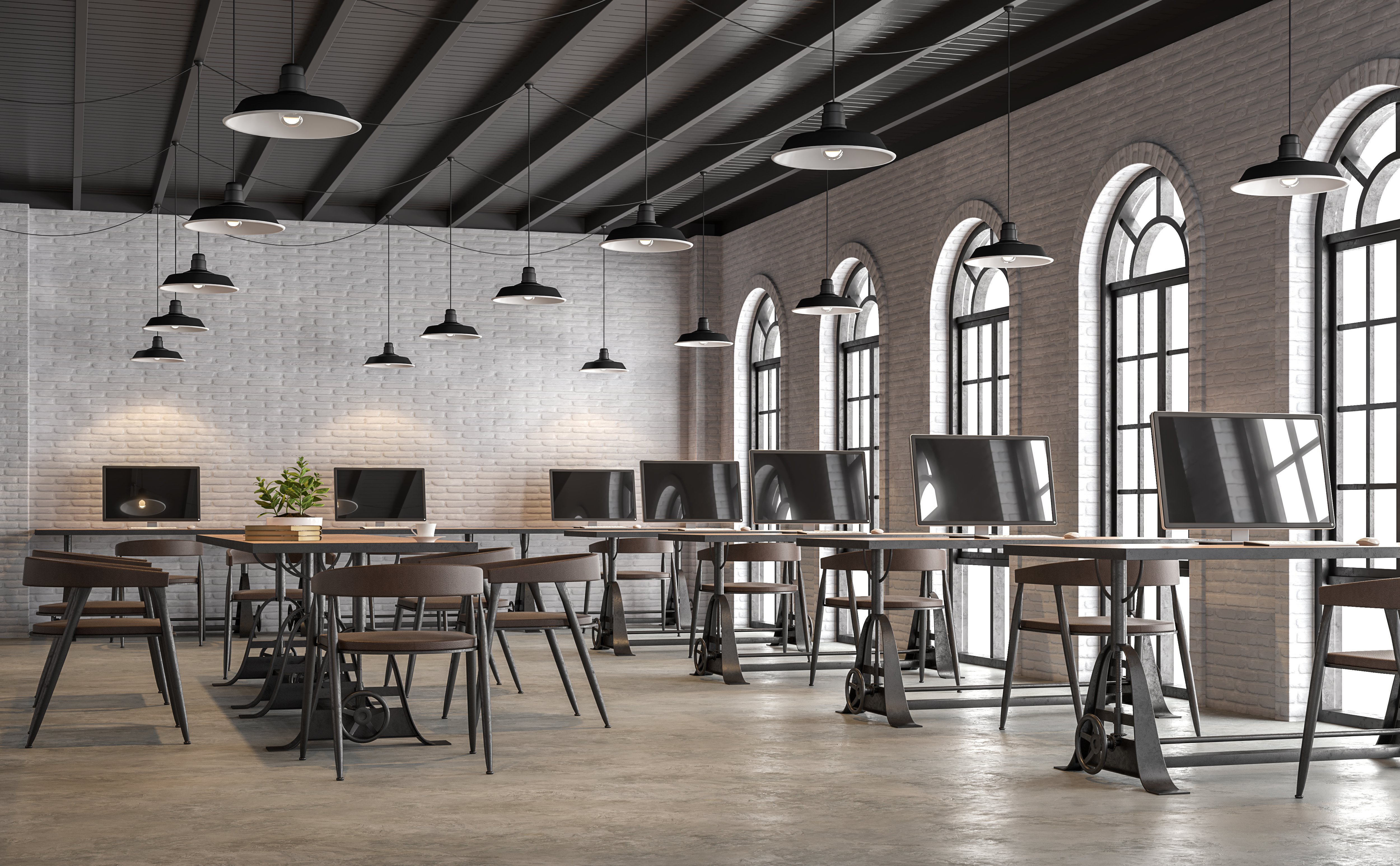 Edgy, industrial and on everyone's wish list—concrete interiors are a trend that's here to stay. From perfectly polished concrete floors to coveted concrete kitchen countertops, this trend has silently taken over traditional floor coverings in both residential and commercial settings. It's no surprise just how quickly it has become a sought-after flooring technique by many designers for its wide range of aesthetics and its ease of maintenance.
According to the US Concrete Floor Coatings & Concrete Floor Market Size Report, 2018 – 2025, the concrete floor coatings market was valued at $646 million in 2016 and rising demand is projected to be favorable. In fact, polished concrete floors accounted for 54% of the US market share in 2016, and are expected to account for 47% of the US marketing by the end of 2025.
But why is this age-old technique growing in popularity so quickly? Up to 40 percent more resistant than a steel-troweled slab, concrete also gives your space up to a 30 percent increase in ambient light, not to mention the improved ease of maintenance and minimal issues with moisture vapor.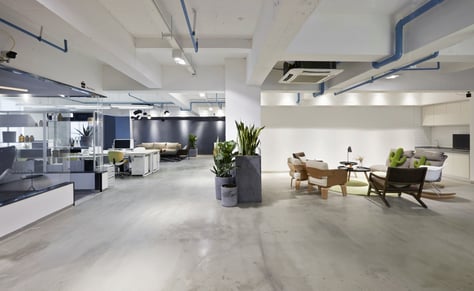 Better yet, it's sustainable. Concrete flooring was originally started with the green movement and earns LEED points because of its long life-cycle, neutral impact on air quality and lower lighting costs. However, its most desirable trait by far is its durability. Concrete floors are great for heavy use and high traffic areas that also desire endless customization. This makes it perfect for retail stores, restaurants and bars, offices, churches, schools, medical institutions and industrial settings.
But concrete floors are no longer for industrial use only. Designers are using concrete to incorporate colors, patterns, and finishes that can define and refine any space. No color or pattern is off-limits! For instance, stains can be used to produce different looks like marble or wood. These stains provide color variations and more color can be added to the mix in a new pour.
Concrete polishing transforms what most would consider a dull material into a fascinating, highly detailed surface that can hold a high gloss for decades.
Think concrete finishes are a good fit for your space? Reach out to us to see just how versatile and beautiful these floors can be!