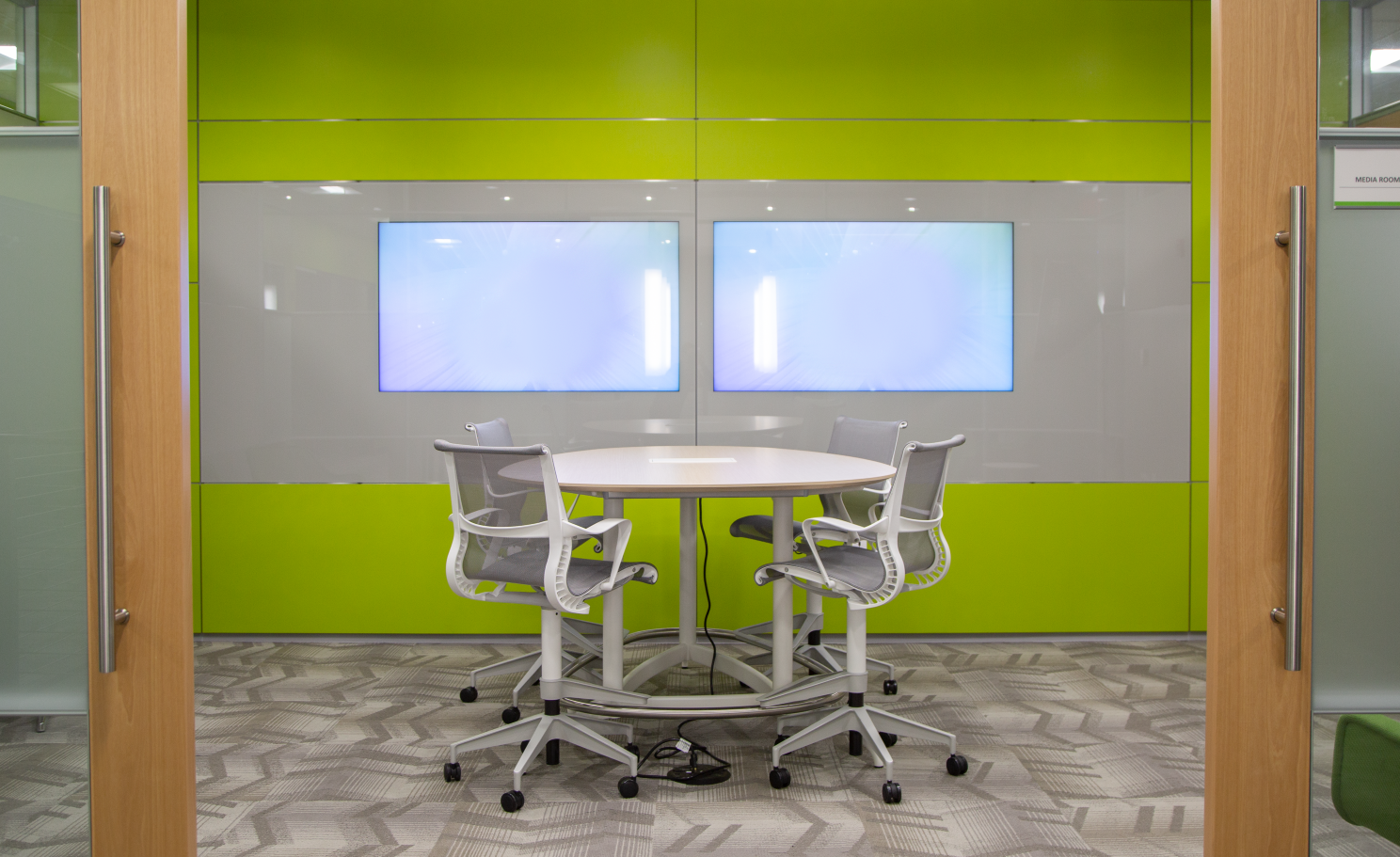 DIRTT interior construction and integrated tech in the new City Hall for the city of Dublin, OH
More than likely, you've recently made some changes to your space or are planning to make changes as your team continues on their return to work path. Frequent cleaning and disinfecting, safety signage, and physical distancing of employees are all top of mind as we create the healthy spaces our teams need both now and in the future.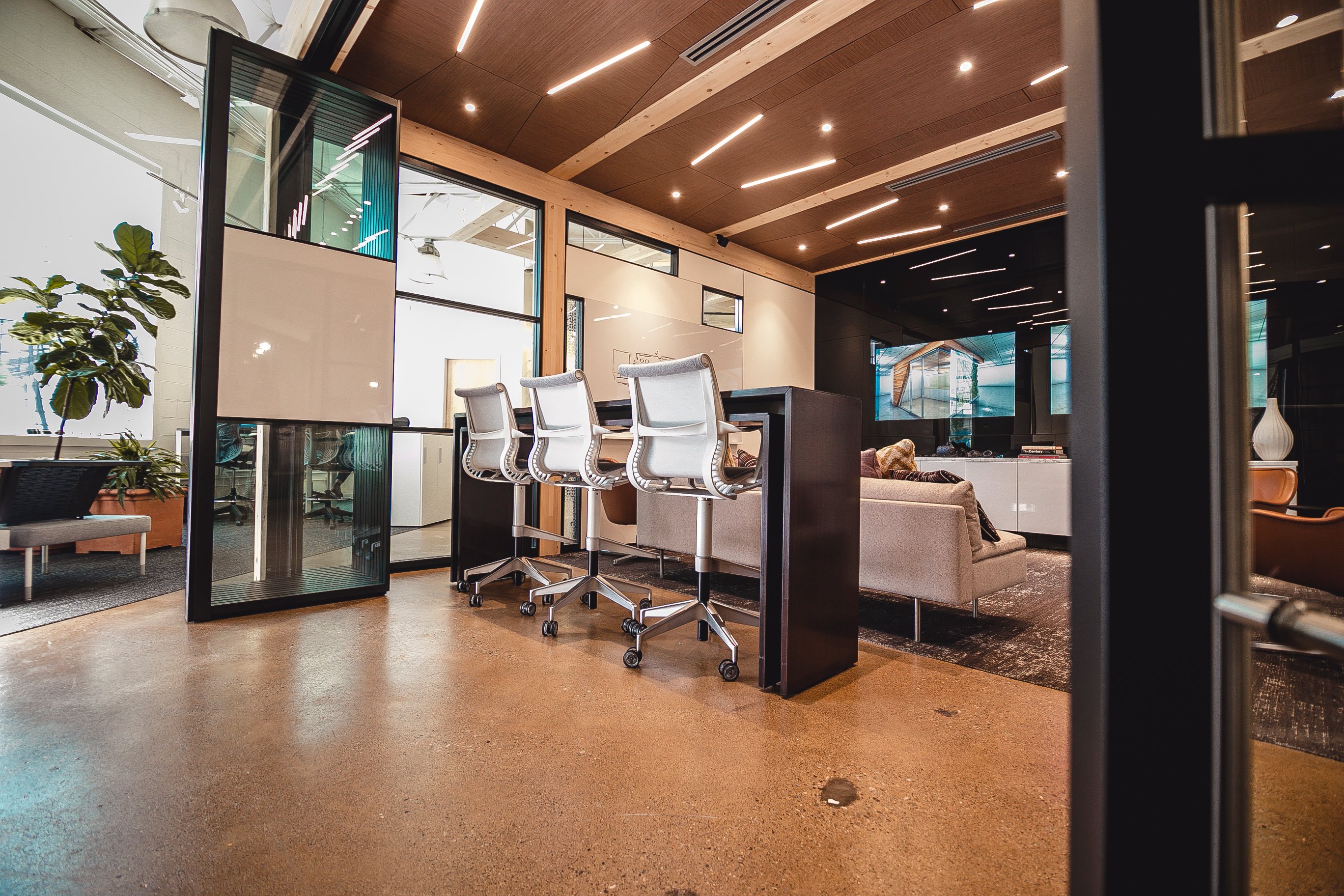 Collapsible folding walls, custom timber construction, and integrated tech that's flexible & moveable!
So what does that look like for you? How much will you need to invest? Will you ever be able to transition back to what your space looked like pre-pandemic? These are just some of the questions we're all asking ourselves lately. While we might not know the answers to everything, there are some solutions that allow you to invest now and adapt later as your needs change.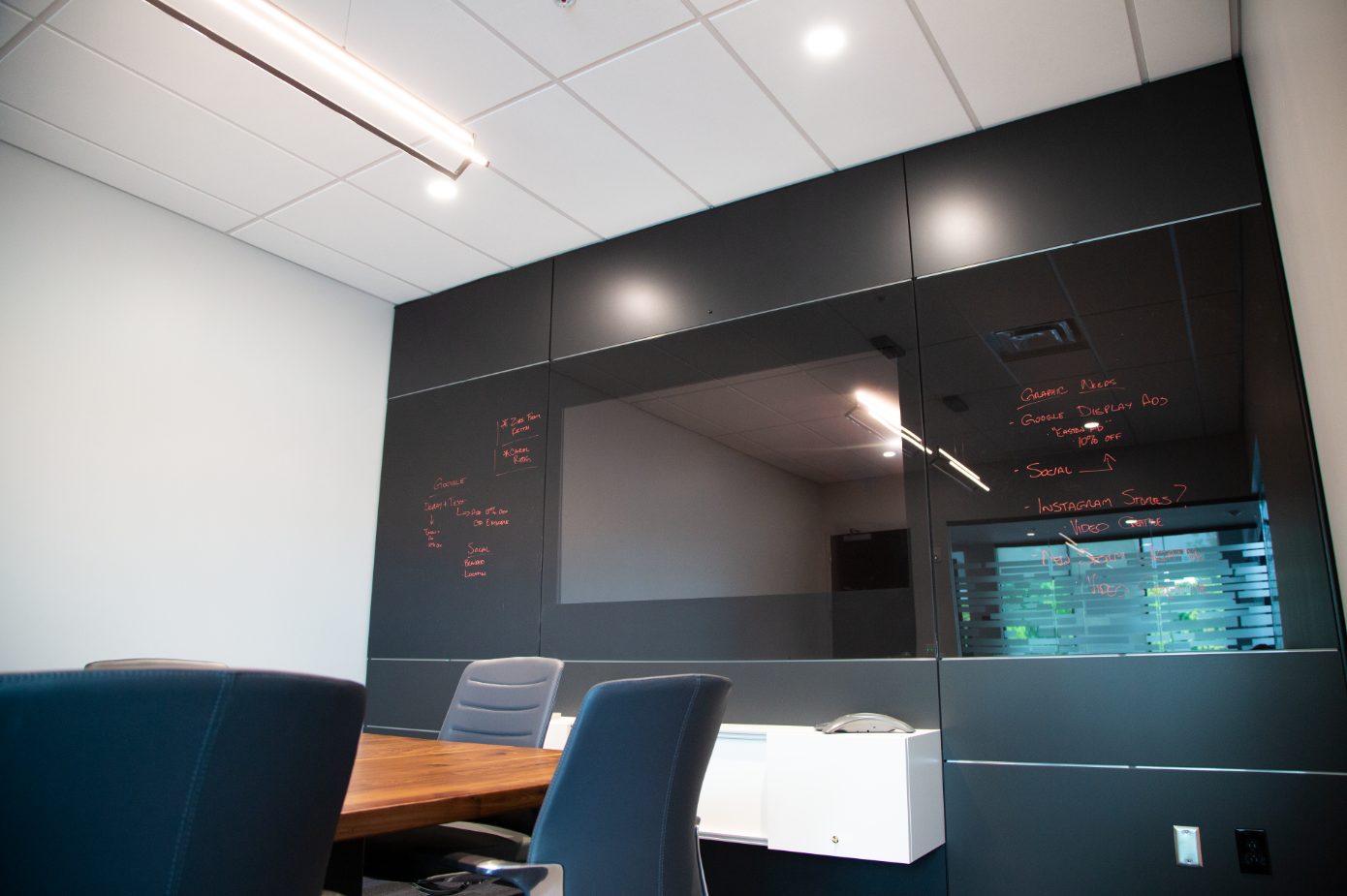 Integrated tech with writeable, easy-to-clean panels are perfect for meeting spaces
One glaring solution is prefab interior construction. While you may not have considered it before, it's perfectly suited for times like these when you need change now but don't want to commit to forever. That's why we use DIRTT for our clients and our own spaces. DIRTT is a prefab interior construction solution that saves time, money, and reduces complexities because it's a technology-driven approach to construction that is super adaptable! You can build for now and rearrange it as your needs change; put simply, it's smart construction. With prefab interior construction, gone are the days of permanent drywall, dust, and delays.
"It's essentially a video game for designers that's helping the world to 'build better'" says Luciano Carfagna, Sales Executive with Continental Office. "Users experience a real-time, interactive exploration of the design, ensuring everyone is on the same page." Seeing the space for themselves using Virtual Reality technology, clients can easily make changes, which automatically update every aspect of that design, keeping total costs clear and providing transparency for all parties.
Read the rest of this article and see three examples of DIRTT's interior construction advantages in the latest edition of our award-winning magazine, Great Spaces! Download your free copy today: